Women's World Cup champions celebrate with NYC parade
11:24 a.m. ET, July 10, 2019
The US women's soccer team just danced their way on stage at New York City Hall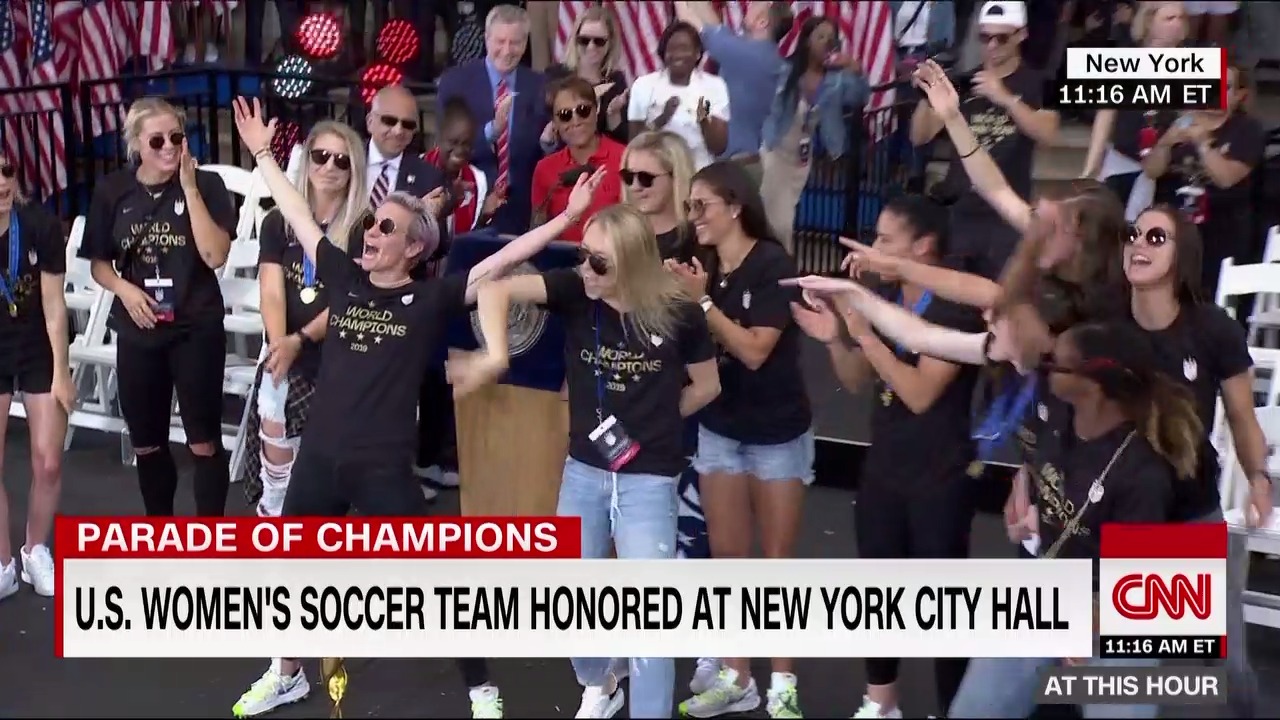 The US women's soccer team just finished their victory in parade in Manhattan. Now they're at New York City Hall for a ceremony with Mayor Bill de Blasio where they will be presented keys to the city.
The team danced out on stage while "All I Do Is Win" played. Watch the moment in the video below:
11:22 a.m. ET, July 10, 2019
The US women's soccer champs are getting keys to New York City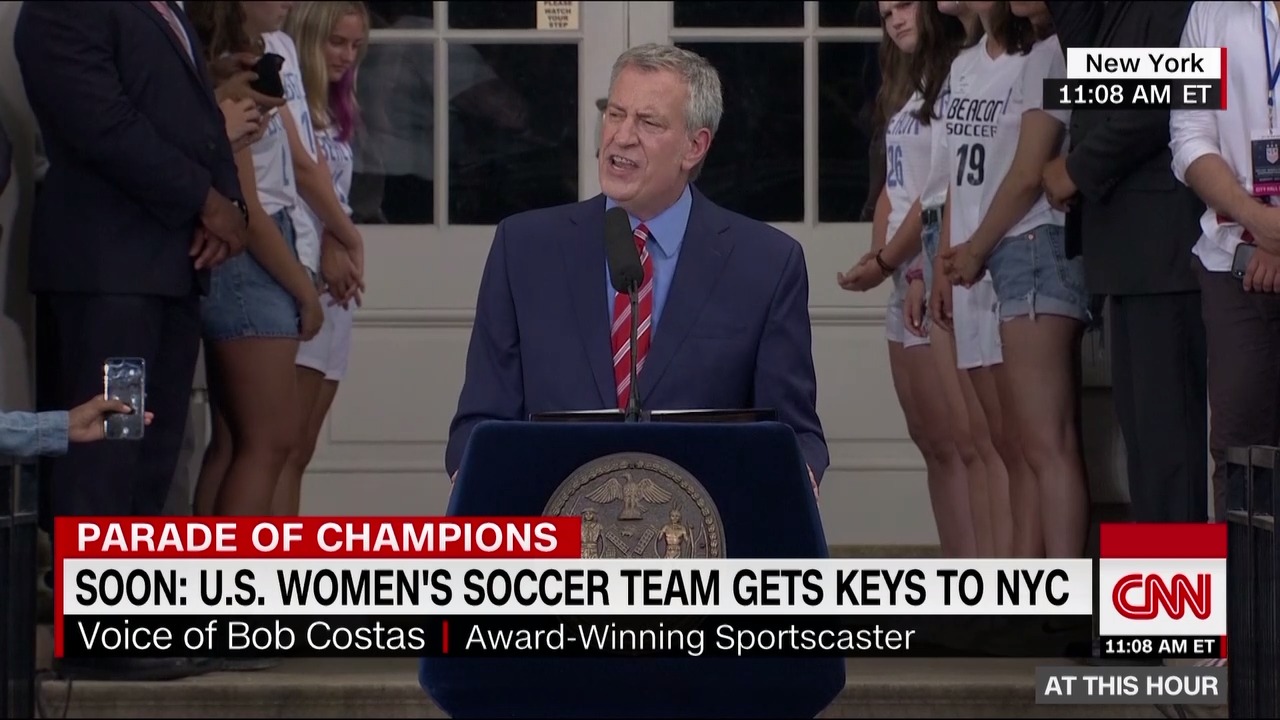 New York City Mayor Bill de Blasio just announced that each member of the US women's soccer team will get a key to New York City. It;'s the highest honor the city gives, he said.
"This team brought us together and this team showed us so much to make us hopeful," de Blasio said.
11:16 a.m. ET, July 10, 2019
Here's what it looks like to be on the float with Megan Rapinoe and Alex Morgan
Members of the US women's soccer team celebrated their World Cup championship win by popping champagne on parade floats.
The US Women's National Team tweeted videos of stars Megan Rapinoe and Alex Morgan during the parade.
One video showed Rapinoe and her teammates waving to the crowd. Another showed Morgan spraying parade-goers with champagne.
Check them out:
12:32 p.m. ET, July 10, 2019
This picture pretty much sums up the parade so far — and it's amazing
1:26 p.m. ET, July 10, 2019
The US women's team makes more in revenue than the men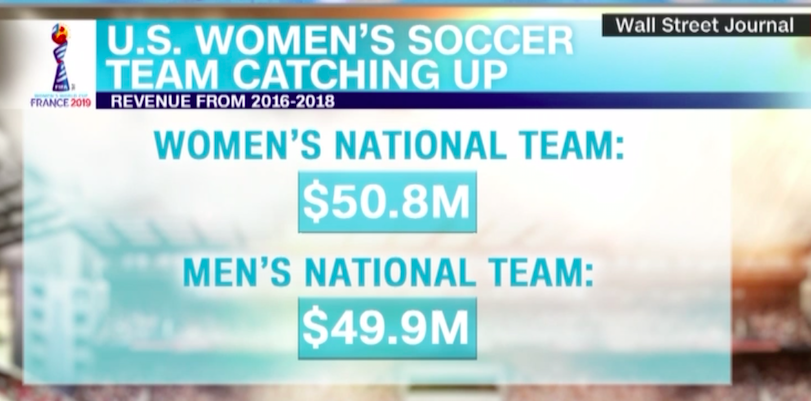 The US women's soccer team made about $50.8 million in revenue between 2016 and 2018. That's more than the $49.9 million the men's team made.
The host of CBS Sports HQ Julie Stewart-Binks explained on CNN Wednesday that when it comes to revenue, the women have caught up.
"So the markers that US Soccer had said why they don't pay the women the same was ratings and revenue — both of which we can prove the women make more of than the men," Stewart- Binks said.
But despite this shrinking gap in revenue, the women's team still makes significantly less per game.
The women's team would earn $4,950 if they played 20 games and won them all, for a maximum total of $99,000. The men, however, would earn $13,166 if they won the same amount of games, for a total of $263,320.
These numbers are from a lawsuit that was filed by the USWNT players, claiming the US Soccer Federation is discriminating against the women's team by paying them less than members of the men's team.
Here's a look at the overall revenue of the 2018 and 2019 World Cups: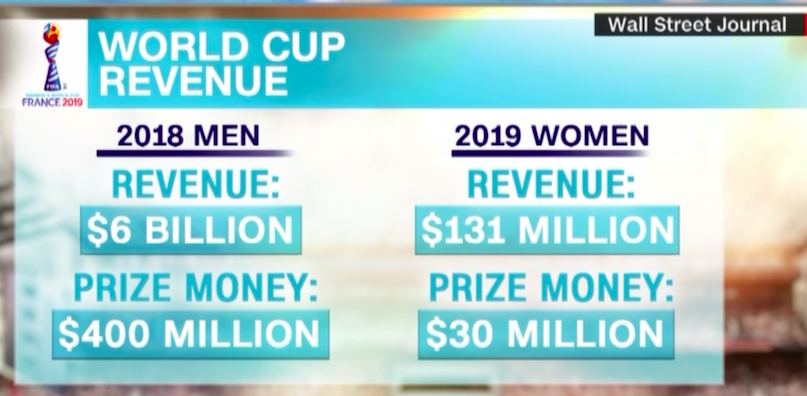 11:38 a.m. ET, July 10, 2019
Yes, there is ticker tape at today's parade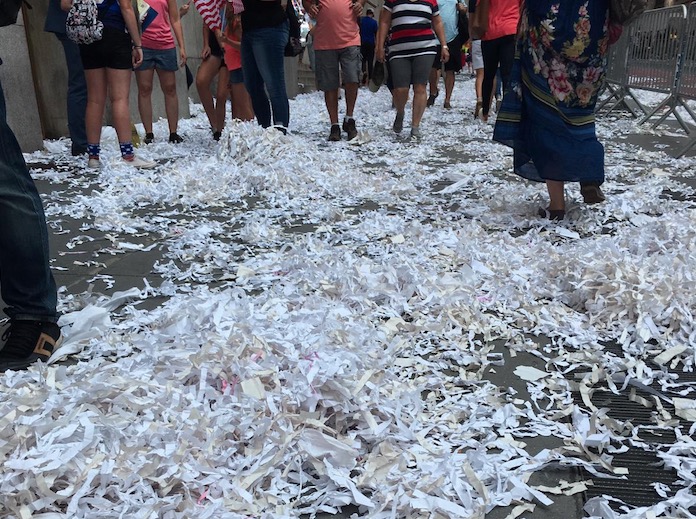 The New York City parade celebrating the US women's soccer team was billed as a "ticker tape parade" — and it delivered on that promise.
Masses of confetti rained down down on lower Manhattan as the championship team rode floats.
So what is ticker tape, anyway? Printed from stock tickers, a machine that that tracked stock information, ticker tape became a source for scrap paper thousands used to celebrate the homecoming of national heroes.
But today's confetti probably didn't come from tickers. As the stock exchange upgraded to using electronic devices, ticker tape became harder to come by, and parade attendees began using shredded paper.
Regardless of the paper's source, many children who attended today's parade had fun playing in it:
10:17 a.m. ET, July 10, 2019
New York governor signs equal pay legislation during the parade
New York Gov. Andrew Cuomo just announced he has signed equity pay legislation in New York state. 
He tweeted a photo of himself at today's parade.
"The women's soccer team plays the same game that the men's soccer players play — only better. If anything, the men should get paid less," he tweeted.
About the team's fight for equal pay: Months before the World Cup kicked off, women's team stars Alex Morgan, Carli Lloyd, Megan Rapinoe and Becky Sauerbrunn filed a lawsuit against the US Soccer Federation, claiming they deserve to be paid what the American men are paid for their international performances.
The federation denied the claim in May, saying the disparities were the product of business decisions rather than any efforts to discriminate, Sports Illustrated and other media outlets reported. The USSF also said the men and women are subject to different collective bargaining agreements, which are not made public. 
10:20 a.m. ET, July 10, 2019
Soccer stars share their behind-the-scenes photos
The US Women's soccer team is celebrating their fourth World Cup championship with a ticker-tape parade.
Several of the stars documented the celebration on social media, starting even before the floats took off down the streets of New York.
Check it out:
Megan Rapinoe
Morgan Brian
Jessica McDonald
Emily Sonnett with Rose Lavelle and Mallory Pugh
10:07 a.m. ET, July 10, 2019
Former World Cup Champion: "No excuse" to not have equal pay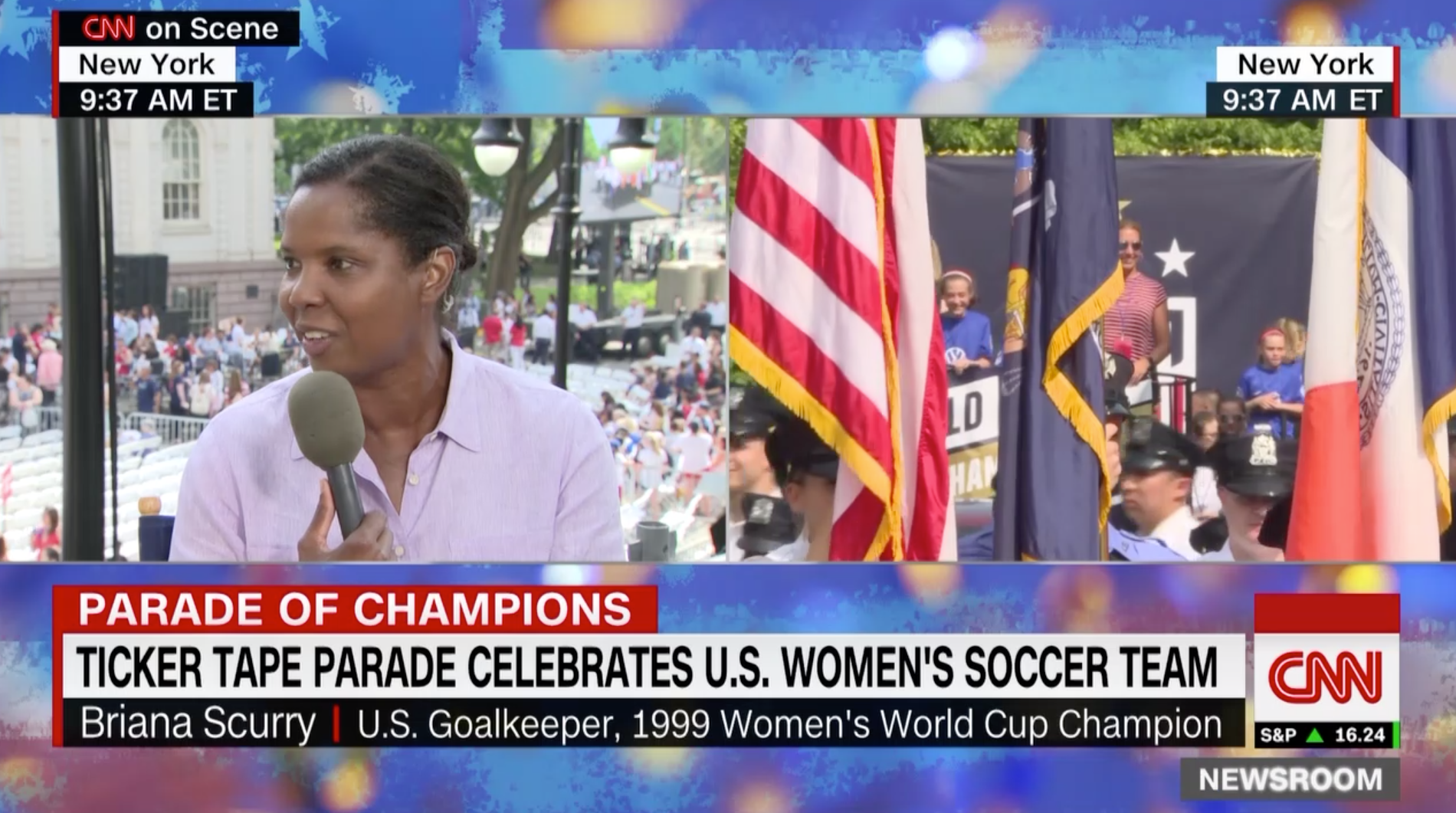 Former US goalkeeper Briana Scurry said it's time for equal pay.
Scurry played on the 1999 Women's World Cup championship team and said on CNN that she thinks there's "no excuse" to not pay women the same as the men's team.
"Back in the day, US soccer used the two Rs: That was rankings and revenue. So now we have the revenue the women's team makes is equal, if not better in the last seven years, and you also have the ratings and rankings of TV broadcasting ... They're equal, so let's make the pay equal as well," she said. 
Scurry said her 1999 team used their platform and championships to advocate for equal resources like promotions and publicity, as well as hotels and travel amenities.
"So that began the fight," she said.
Scurry said she appreciates Megan Rapinoe speaking out and continuing the fight for equality that was started in 1999.
"I think the social environment now for these women to get change is very different than it was 20 years ago to get change," she added.