A little over 30 years ago, Geneva's Antiquorum pioneered the modern watch auction with its "Art of Patek Philippe" sale. Before then, the notion that fine watches were collectable was rather eccentric – it took the rise of cheap electronic quartz models throughout the 1970s and '80s to distinguish traditionally crafted timepieces as more than just keepers of time.
This landmark auction, held in 1989, also helped cement Patek Philippe's position as haute horlogerie's de facto investment of choice. It's a reputation that persists to this day, thanks to the brand's enduring formula of heritage, innovation and cultish aura. Last November, the Patek Philippe titanium Grandmaster Chime fetched $31 million at Christie's – smashing every record going.
But Patek Philippe is, by no means, watch collectors' only choice. A number of other brands, from Breguet to Rolex, command feverish bidding wars at auction and long waiting lists for new models. While astronomical price tags often come down to rarity and preciousness, a great story certainly helps. Here are five fascinating examples.
Marie Antoinette's missing watch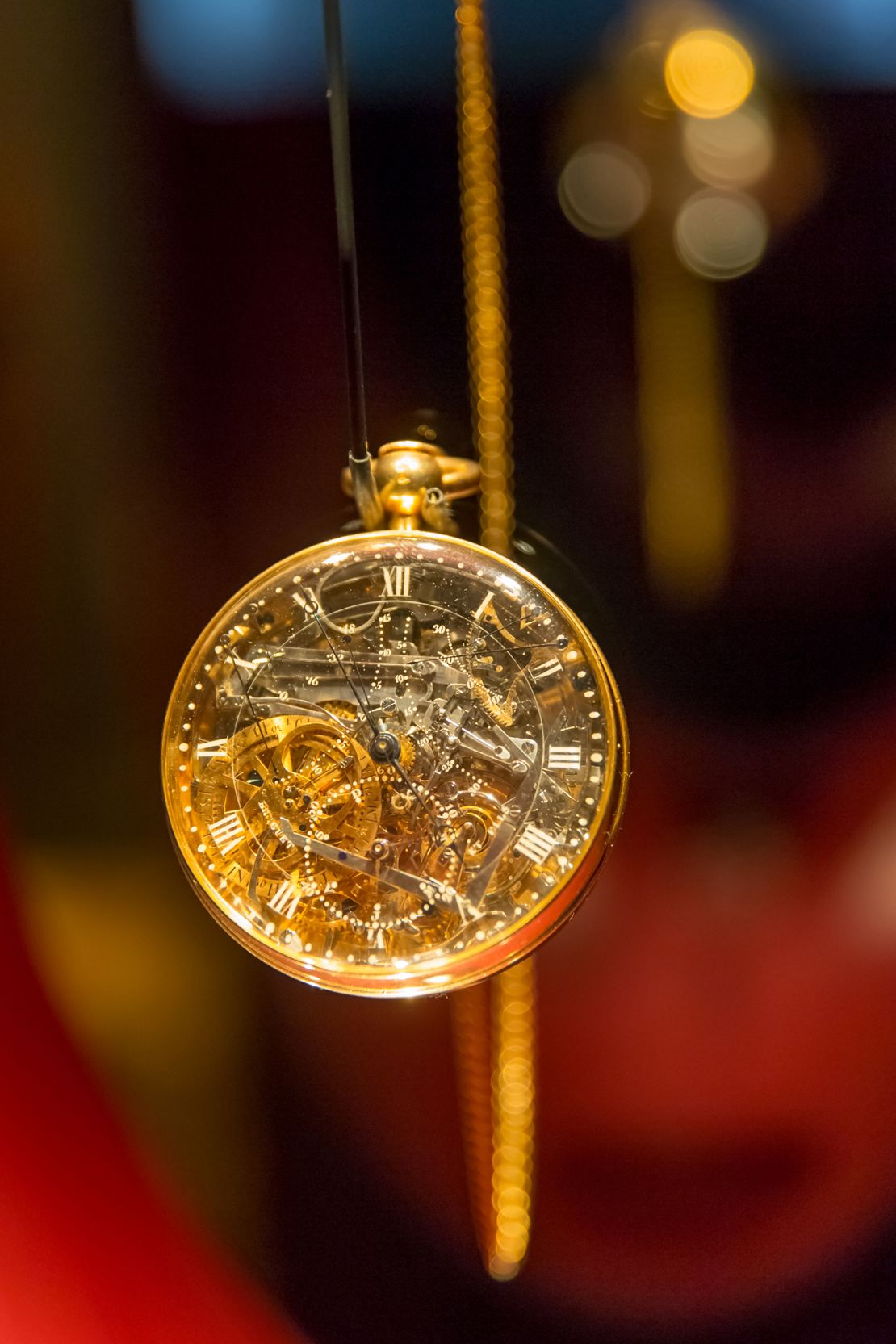 Breguet no.160 Marie-Antoinette, 1827 – valued at $30 million in 2013.
What sort of watch might Parisian horologist Abraham-Louis Breguet make if he were alive today? Truthfully, the "godfather of modern watchmaking" – who is credited with industrializing fine watchmaking and countless technological innovations – probably wouldn't be making watches at all. As a master of practical, innovative and beautiful problem-solving, he would more likely be making a killing in Silicon Valley.
In fact, his 160th watch, the fabled Marie-Antoinette is a watershed masterpiece of supercomputing.
The story of this timepiece is a legend of two halves, with a killer origin story, plus a latter-day heist scandal. It all started with a starry-eyed guard at Marie Antoinette's Versailles court who, in 1783, commissioned Breguet to make the most complicated and precious watch for his increasingly unpopular queen.
Breguet duly obliged, kitting the tran