"The kids have this whole area as their playground," photographer Ryan Koopmans said. He's referring to the now abandoned sanatoriums of Tskaltubo, a small town 30 kilometers inland from the Georgian coast, and now peopled by victims of war.
The Dutch-Canadian photographer has spent the last five years photographing the strange interiors of these ruins, capturing the relationship between man-made architectural grandiosity, the incremental forces of nature and the improvisational ingenuity of its settlers.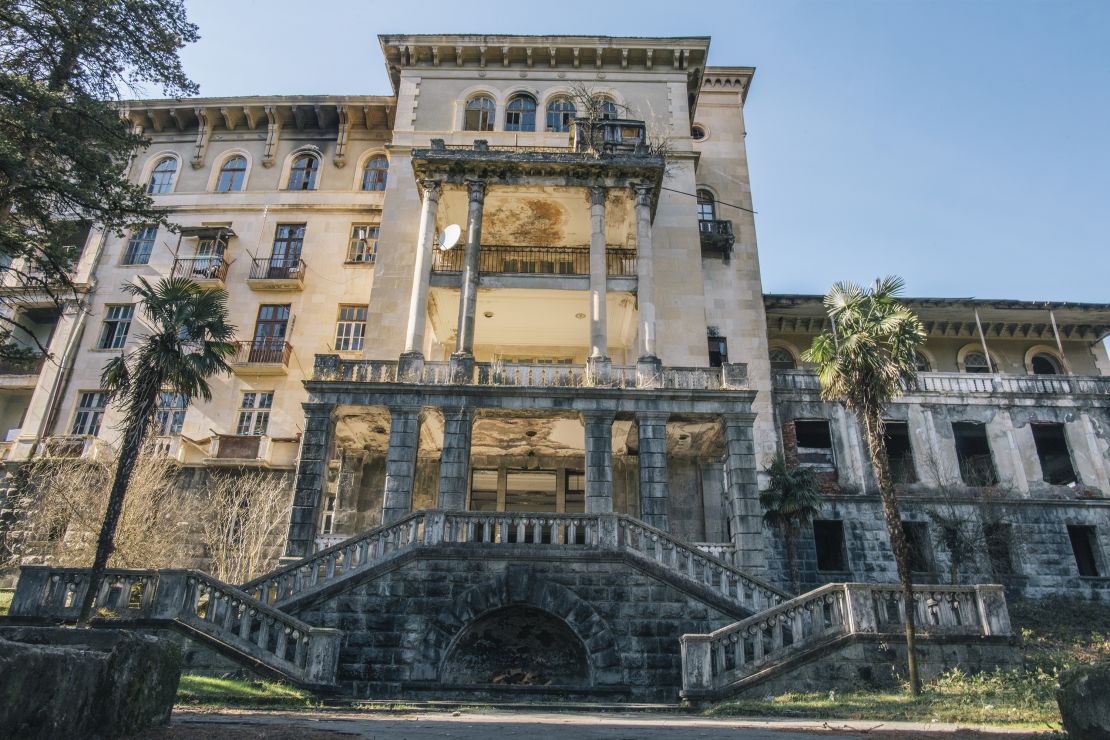 Throughout the Soviet Era, the USSR built 186 comparable sanatoriums across the state, designed specifically for comrades in need of a rest.
The most desirable spas were along the Russian Riviera, the warm stretch of coastline off the Black Sea in the southernmost tip of Russia and the western reaches of Georgia, where it nears the Turkish border.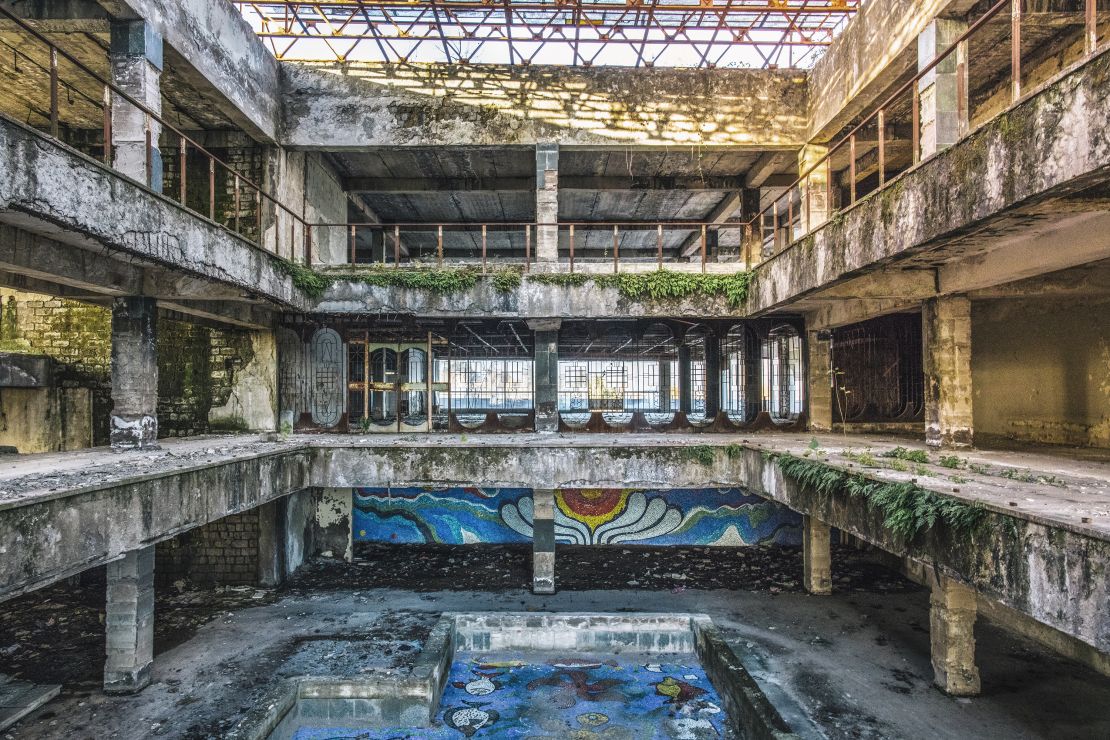 Tskaltubo was one of the best. According to the European Historic Thermal Towns Association, its so-called "waters of immortality" were known as early as the seventh century. The natural springs emanate from limestone massifs deep beneath the ground, releasing radon-carbonated and mineral-enriched water that many believed to have healing properties.
In 1991, when the Soviet Union crumbled, the sanatoriums were decommi