As the world grapples with unprecedented lockdown measures, Ai Weiwei finds himself in familiar territory. The outspoken artist spent nearly three months in a tiny room while detained by authorities in China in 2011.
He was later accused of tax evasion, a charge widely interpreted as punishment for his political activism. Following his release, Ai's passport was confiscated, and he was placed under close surveillance in Beijing.
In Cambridge, England, where the 62-year-old dissident now resides, self-isolation has stirred similar feelings of solitude. "You (feel) disassociated, you're dysfunctioning and you're uncertain about your own future … you're trying to imagine behaving in relation to others," he said, over the phone, of restrictions implemented to contain the coronavirus.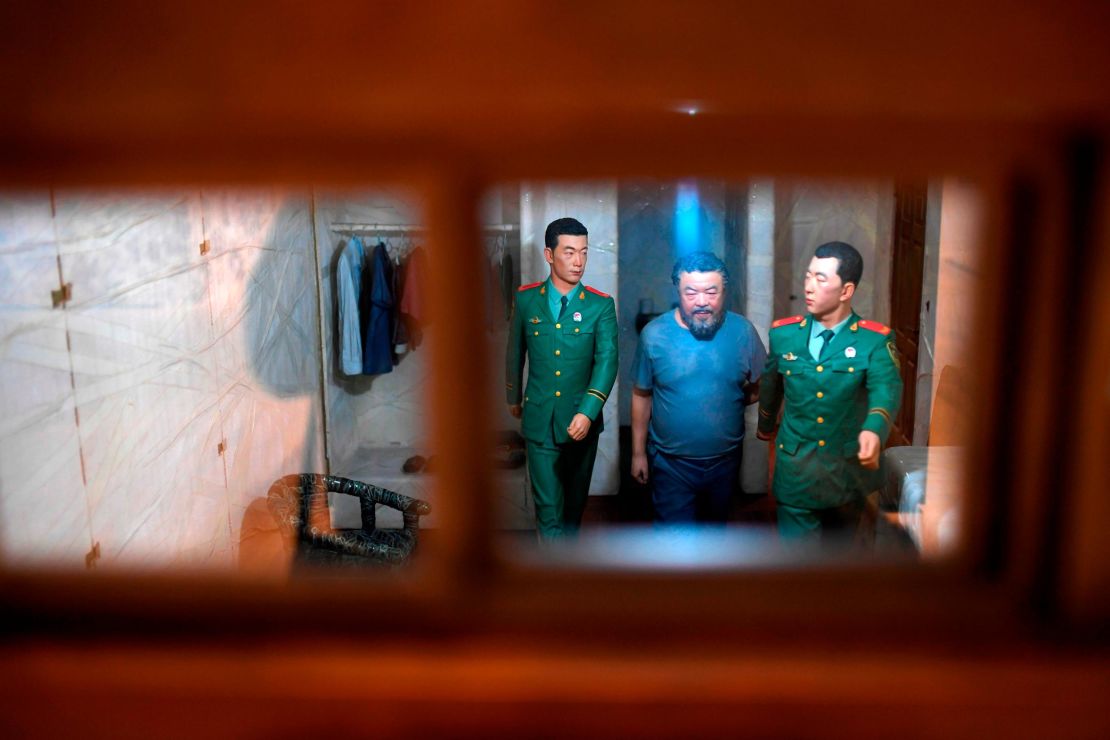 Ai has been critical of China's handling of the outbreak, which was first identified in the city of Wuhan and has since spread to more than 210 countries and territories, infecting over 2.5 million people. In a recent opinion piece for The Art Newspaper, he argued that the ruling Communist Party's containment tactics have proven the "effectiveness of authoritarian rules," while other countries' inability to control the pandemic has exposed the "disadvantages and malpractices of free and democratic societies."
Such comments are consistent with his wider assessment of the Chinese state's far-reaching powers. Many issues raised by the pandemic, from censorship to surveillance, are subjects Ai has spent years exploring.
Controlling the narrative
In recent weeks, much has been made of China's alleged efforts to conceal the initial outbreak of the virus – an allegation Beijing strongly denies.
According to Ai, China's selective handing of information early on provided a "chance for the virus to spread." However, understanding China's motivations is as important to Ai as the alleged cover-up, or the suggestion that the country's infection numbers and fatalities have been under-reported.
"The West's blame is very superficial," said Ai. "They (in the West) only talk about China practically – (that it) doesn't release information. But they never ask, 'Why?'"
As Ai sees it, China would not function as a state without the "control and manipulation" of information.
"For China, everything is for political use. And they have a clear reason to give the numbers they want to, or to limit or to change or distort the so-called truth," said Ai.
"A number means nothing to them," he said, adding that there's little recognition of the individuals and "deep souls" making up the death toll. "In many cases in China, you don't even get the real names or how many people. They are completely lost because the state wants (to preserve) its own image."
Questioning official accounts is hardly new ground for Ai. Following the 2008 Sichuan earthquake, which is believed to have killed almost 90,000 people in western China, Ai set up a team to identify its youngest victims by meeting with their parents and recording their names, birth dates and the schools they attended – information the government had attempted to censor.
At least 5,000 children were killed, many of them crushed under the weight of shoddy school buildings. In his 2009 artwork "Remembering," Ai arranged 9,000 student's backpacks to read, "All I want is to let the world remember she had been living happily for seven years," a line from a letter written to him by a victim's mother.