From its time in Germany during World War II to the shelves of a Texas Goodwill, a 2,000-year-old Roman bust is making its way back home.
In 2018, Laura Young purchased the bust for just $34.99 at an Austin-area Goodwill, unaware of its ancient history. "I was just looking for anything that looked interesting," Young told CNN last May.
The bust was lent out from Munich's Glyptothek to the San Antonio Museum of Art for the past year and next month it will be returned to Germany.
"It's been really bittersweet," Young told CNN on Thursday. "I'm a little in denial, but I do plan on visiting him in Germany."
When researching where the bust came from last year, Young was put in contact with Sotheby's, which confirmed that the bust was estimated to be about 2,000 years old.
The identity of the bust is not certain yet, but the team at SAMA told CNN they believe it resembles the Roman military leader Sextus Pompey.
"I, along with some other scholars who worked from photographs of the German example after its disappearance, have suggested Sextus Pompey, based on similarities to portraits of his father, Pompey the Great, and to the coin that was included on the label in SAMA's exhibition of the portrait, which has a portrait of Sextus on it." Lynley McAlpine, a postdoctoral curatorial fellow at SAMA, said.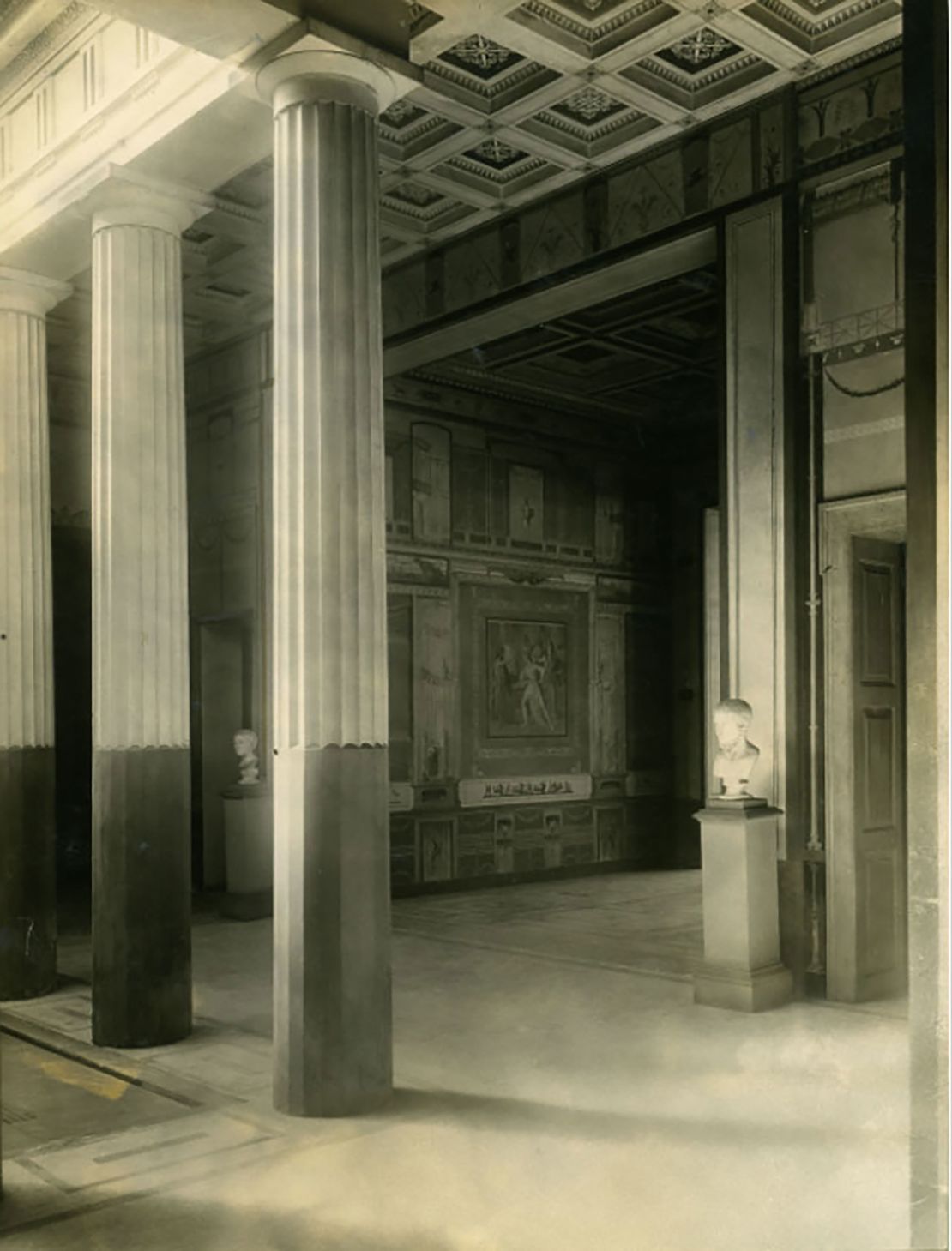 The bust was originally housed in a replica of a Pompeii home, also known as Pompejanum, and was moved to storage just before the building was destroyed during the war.
It is then believed that around the 1950s a US soldier stole the bust and brought it to the US, which is how it eventually ended up at the thrift store and in the hands of Young.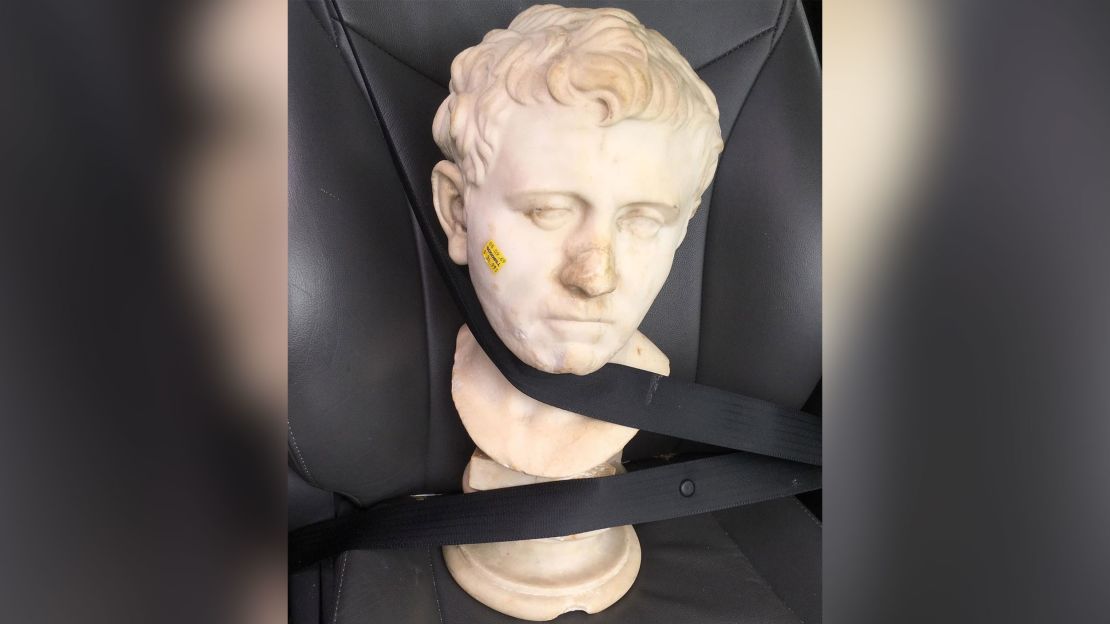 For the past year, the 52-pound marble bust has been seen by thousands of guests at SAMA, including the Archduke Carl Christian of Austria and San Antonio Mayor Ron Nirenberg.
May 21 will be the artifact's last day at the museum, when it will then be shipped back to Germany.
SAMA says the bust will join two other Roman sculptures from the museum and will travel back to Germany to be together again for the first time in years.
A representative from Glyptothek will oversee the packing process of the artifacts and personally shepherd them back to their home.