Editor's Note: CNN Style is one of the official media partners of Paris Fashion Week and Haute Couture Week. See all coverage here.
When the late Karl Lagerfeld met Gwyneth Paltrow and Chris Martin's daughter Apple, as a baby, he predicted that she would one day become "a Chanel girl."
That's according to fashion insider Derek Blasberg, whose account was seemingly confirmed by Paltrow when she commented on his Instagram post to correct the age — he had said 4 — at which the incident happened: "Actually, she was ONE."
Regardless of when exactly the designer's prophecy was made, it appeared to be coming true Tuesday, when 18-year-old Apple Martin made her front-row debut at Chanel's haute couture show dressed head-to-toe in the French luxury brand.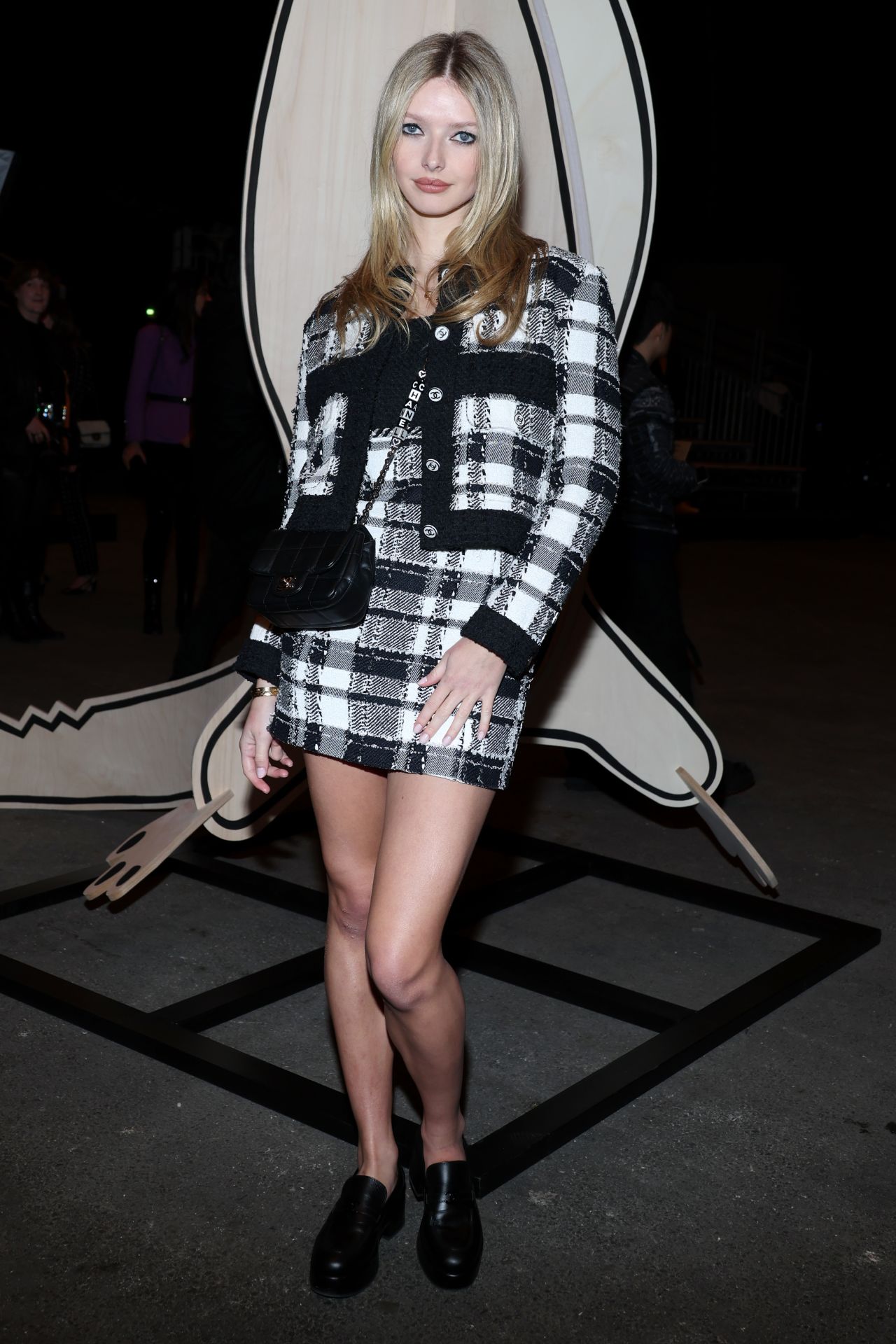 Attending her first ever major fashion show, Martin was snapped outside the Grand Palais Éphémère in Paris before taking her seat alongside actor Lucy Boynton, "Stranger Things" star Sadie Sink and Belgian singer Angèle. Her presence caused such a stir online that it somewhat eclipsed the brand's latest collection — not least because of Martin's striking likeness to both her mother and another famous figure (some social media users playfully nicknamed her the lovechild of Paltrow and Kate Moss).
Sartorially, her arrival on the fashion scene was a relatively quiet one. Echoing her mother's penchant for sleek minimalism, Martin opted for understated elegance in a classic black and white checked mini dress, a pair of loafers and a mini flap bag customized with matching alphabet beads reading "Chanel."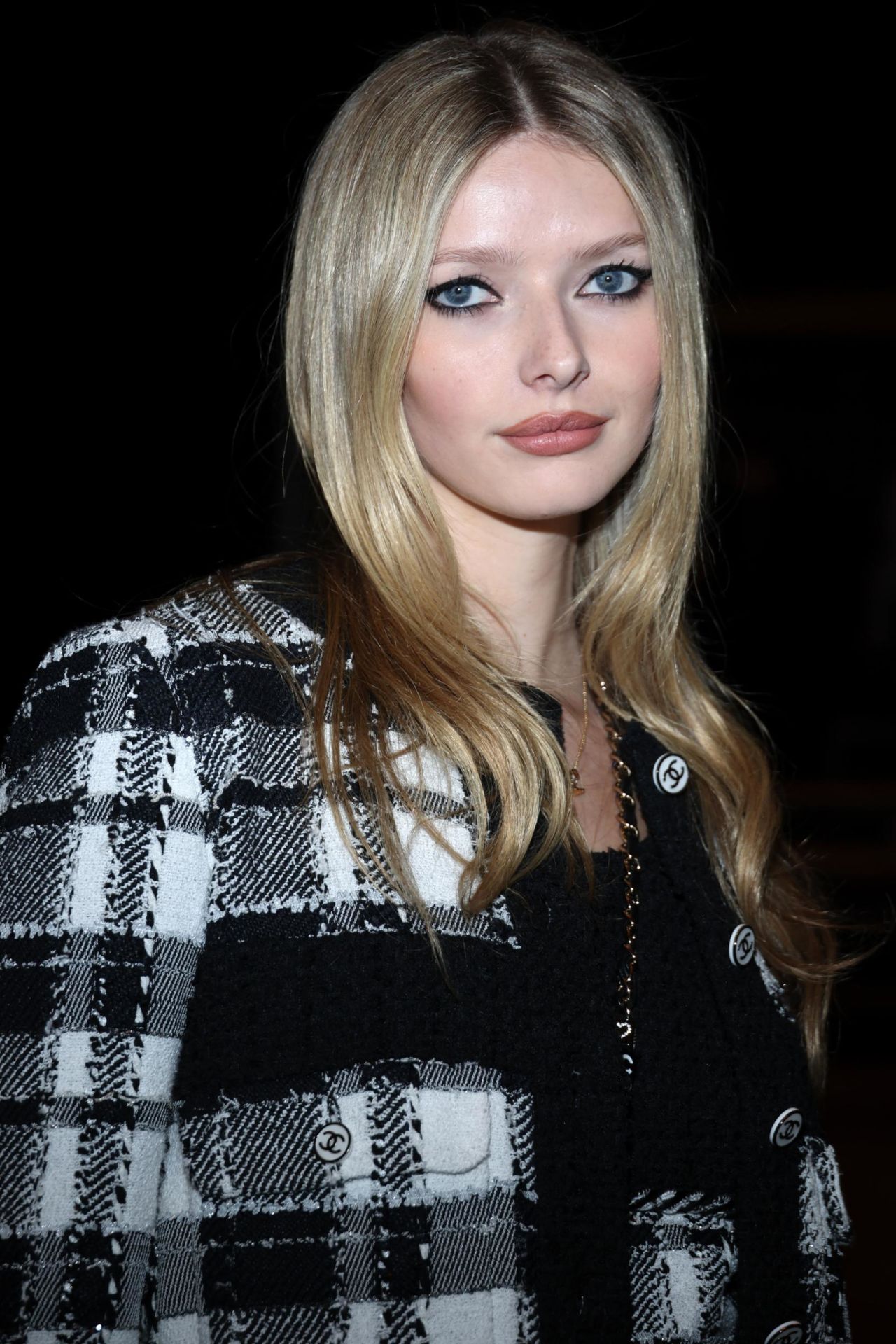 Though Paltrow is better known as an actor and, in recent years, a wellness entrepreneur, she has long been an influential dresser, with some particularly memorable looks in the 1990s. First there was the sensual red velvet suit, designed by Tom Ford for Gucci, that she wore to the 1996 MTV Video Music Awards. Then there was the unforgettable bubblegum pink Ralph Lauren dress she chose to accept her Oscar for Best Actress in 1999.
Many of these relics have, according to Paltrow, been carefully stored away for her daughter, should she ever want them.
"What's funny is I've been saving my gowns and special things since 12 years before she was born, so I have everything… Maybe she'll wear (the famous Oscars gown) to prom and do a 'Pretty in Pink' thing and resew it and cut it up," Paltrow told People in 2015, though she then added: "I don't know if I'd let her chop that one up."
After Martin's buzzy appearance, fashion-watchers will no doubt be looking out for a full-circle style moment featuring one of these historic pieces. But with her subtle-yet-chic Haute Couture Week debut, the teen may be wisely attempting to sidestep the "nepo baby" tag. Watch this space.
Featuring the good, the bad and the ugly, 'Look of the Week' is a regular series dedicated to unpacking the most talked about outfit of the last seven days.