Singapore and Seoul, South Korea
CNN
—
Having faced some of the world's strictest travel restrictions and the prospect of attendees being sent to Covid-19 quarantine camps, Hong Kong's Art Basel has returned to near-normalcy after a succession of scaled-down or digital-only programs.
With the territory's entry requirements finally loosened, 177 galleries from over 30 countries are this week courting Asia's wealthy collectors at the fair's largest edition since 2019. Participants reported healthy sales during a VIP preview Tuesday, with works by South Korean painter Lee Ufan and German artist Georg Baselitz among at least six transactions exceeding $1 million.
The five-day event anchors Hong Kong Art Week, a wider schedule of satellite shows and exhibitions openings, glitzy parties and talks. The city is once again abuzz with cultural events just a month after the territory lifted its nearly 1,000-day mask mandate.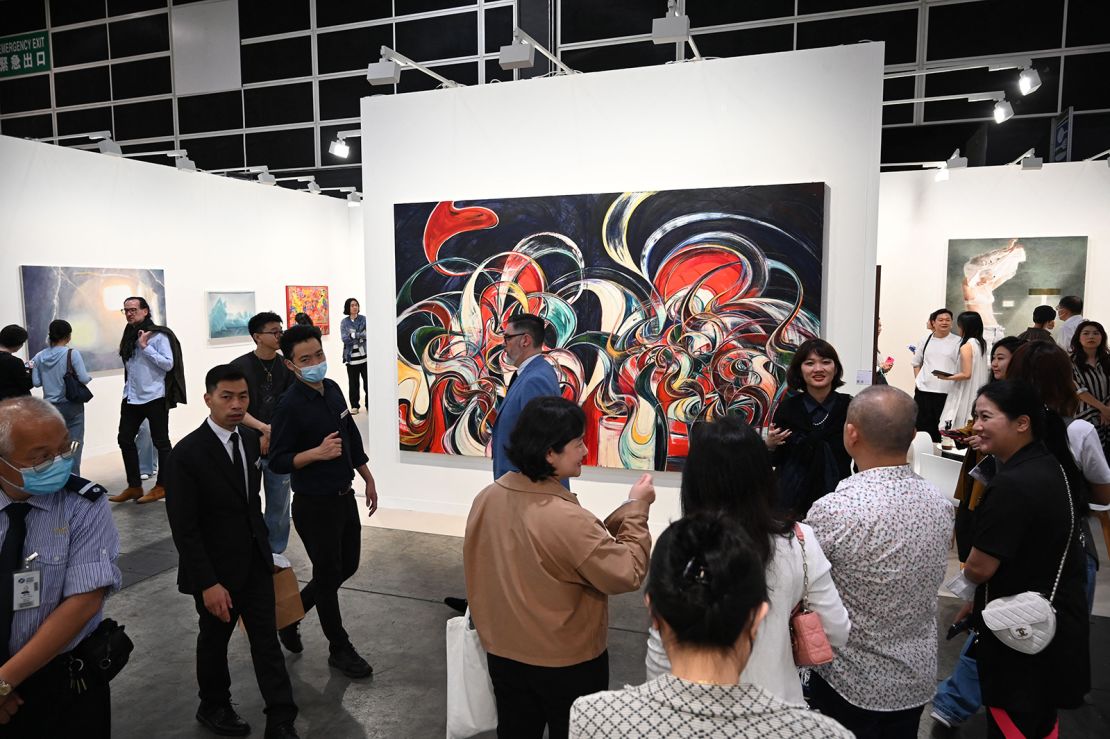 But much has changed in the past four years. While the global art market begrudgingly adapted to the pandemic, collectors and galleries continued to do much of their business in person. (Online purchases of art and antiquities more than doubled in value between 2019 and 2021, but they still only accounted for 20% of global sales, according to Art Basel and UBS' authoritative annual report). And with Hong Kong — long considered Asia's strongest art marketplace — effectively shut off from international visitors, and shaken by months of turbulent pro-democracy protests before that, collectors began looking elsewhere.
In the last year alone, major new art fairs have launched in Seoul and Singapore. Taiwan's capital continues to generate excitement as it prepares to host the fourth edition of its Taipei Dangdai fair, and the inaugural Tokyo Gendai launches in Japan this July. Western galleries and auction houses have meanwhile expanded their presence in Asian cities beyond Hong Kong. So, can any of these burgeoning markets establish themselves as the region's leading collector hub?
New frontiers
Last August, Sotheby's held its first auction in Singapore for 15 years. The volume of interest was so high that prospective bidders spilled out into the aisles of a packed conference room. Flitting between English and Mandarin, the auctioneer brought the hammer down on artworks by Asian heavyweights like Yayoi Kusama in a flurry of sales that collectively exceeded estimates by almost 40%.
In truth, the $18 million fetched that day was relative pocket change for Sotheby's. But it was a sign of intent. The auction house later described the event as "proof that (Singapore) has become a center not only for Southeast Asia, but also for modern and contemporary art around the world."
Sotheby's was not the only one testing the waters. Earlier in 2022, Art Basel's owner MCH group acquired a stake in Singapore's perennially delayed new art fair, ArtSG, having pulled out of the venture prior to the pandemic (the group insisted the move was "complementary" to its Hong Kong operation, not a substitute for it). The long-awaited event successfully launched this January, taking over two floors of the Marina Bay Sands exhibition center and reporting over 42,000 visitors across its four-day schedule.
The fair was held alongside the ongoing Singapore Biennale and a smaller curated fair, S.E.A. Focus, dedicated to emerging Southeast Asian art. The city was "really buzzing," the fair's project director Emi Eu said in January. "I saw a lot of important collectors and VIPs coming from the region… The big Western galleries would not have come if they didn't feel like this whole week was important for their program."
A stalwart of Singapore's art scene, Eu also serves as executive director of STPI, a local workshop and gallery focused on printmaking and works on paper. Founded as a government-led initiative over 20 years ago, STPI has since been joined by major public art institutions, namely the Singapore Art Museum and National Gallery Singapore. Significant state funding has also been allocated to two large art precincts, Gillman Barracks and Tanjong Pagar Distripark, which now house clusters of galleries and subsidized studio space.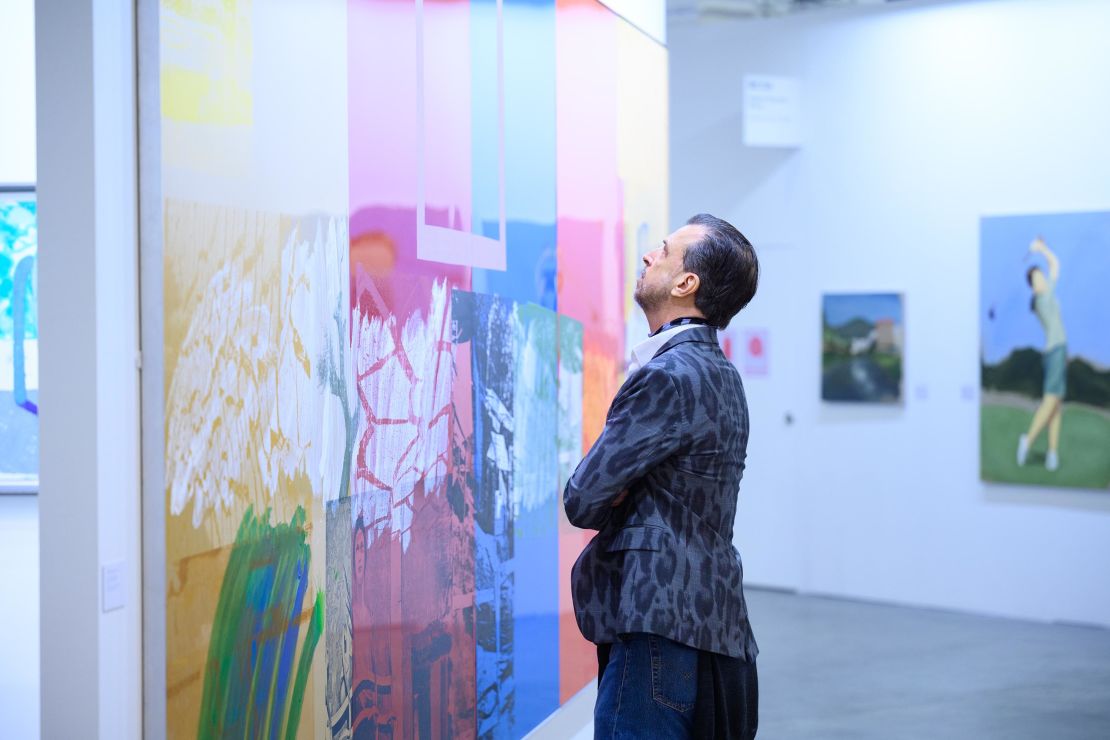 A growing number of private galleries have also set up shop in recent years. In the days ahead of ArtSG alone, Tokyo's Whitestone Gallery and Hong Kong-based Woaw Gallery opened new outposts in the city.
"Hong Kong has definitely lost its luster with all the challenges they have had — even before Covid," Eu said, alluding to the pro-democracy protests that rocked the city and prompted a controversial National Security Law that critics fear has already begun to curb artistic expression. "Singapore and other cities like Seoul benefited a lot," she added, while caveating that much of this boils down to "optics."
"Art Basel Hong Kong is really important for (the city) to really show what is reality on the ground."
Singapore has advantages for galleries and collectors alike. The country's low taxes may not be as favorable as those in Hong Kong, which enjoys tariff-free imports on art, but it is still relatively economical for both buyers and sellers. A recent influx of affluent Chinese residents during the pandemic has expanded the local customer base, while the widespread use of Mandarin helps collectors from mainland China — now the world's second-largest art market — feel at home while shopping for art.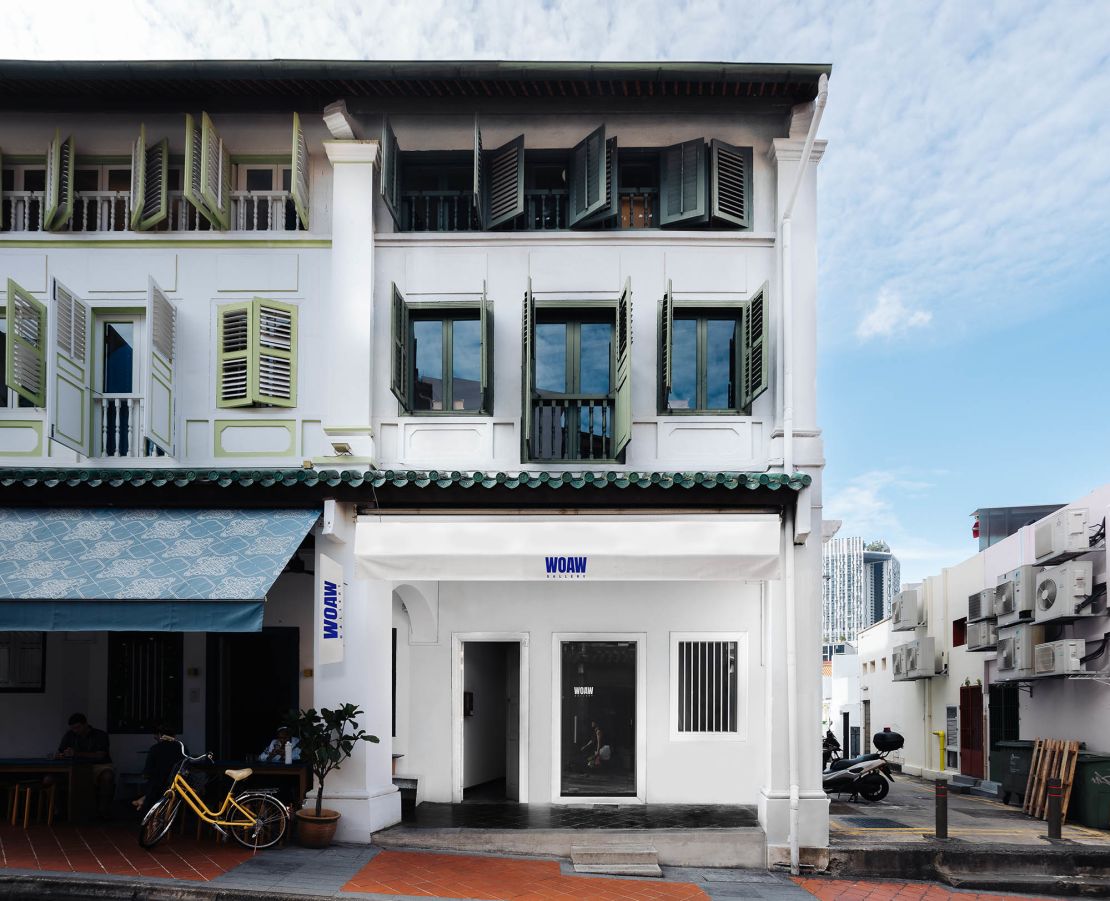 Ultimately, it may simply be too soon for Singapore's nascent art market to compete with Hong Kong's. Eu described the city as Asia's "newest baby" compared to more established markets like Seoul and Tokyo.
"It takes time," she said, adding: "But if we really work together with the same aim, I do think that we can go somewhere."
Rising tides
If Singapore's market is still comparatively small, then South Korea's is widely considered to be a sleeping giant. It may be unfair to even describe the country's collectors as an emerging force (they already constitute the world's fifth-largest art market), though Hong Kong's recent challenges have nonetheless catalyzed a new drive to capitalize on their wealth.
Just three months before ArtSG, many of the very same international galleries were in Seoul, where Frieze — organizer of art fairs in London, New York and Los Angeles — launched its inaugural Asian edition. Major dealers like Thaddaeus Ropac and Gladstone all opened spaces in the city in 2021, while those already in the country, including Pace and Perrotin, have sought to expand their presence.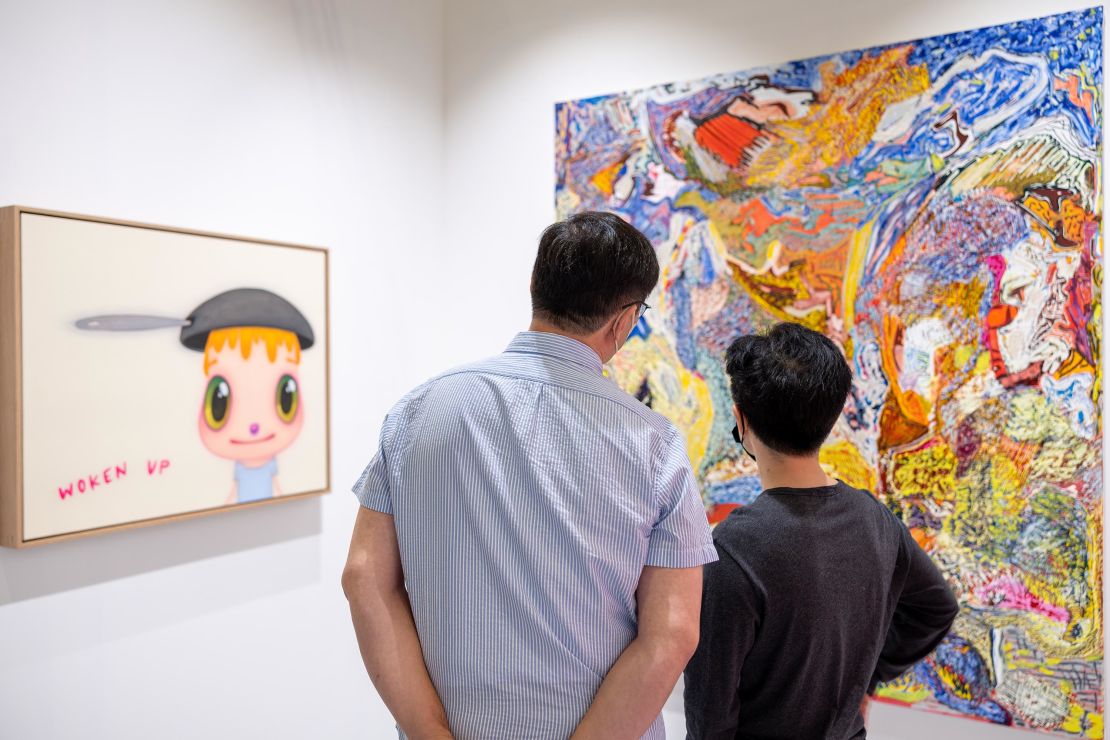 Among them was New York's Lehmann Maupin, which opened its first Seoul gallery in 2017 before relocating to a larger space last year. Co-founder David Maupin said South Korea's appeal is not just about wealth or size (the population of Seoul alone is almost double that of Singapore) but of its collecting culture.
"Collectors here have an openness to engage with artists — and to buy and talk about art that doesn't necessarily have auction records," he said ahead of Frieze Seoul's opening. "Their collecting habits come out of connoisseurship, interest and passion."
The art world's growing interest in the country makes "perfect sense," he added, pointing to its education infrastructure, well-established local galleries and globally-renowned artists like sculptor Lee Bul, who he has long represented.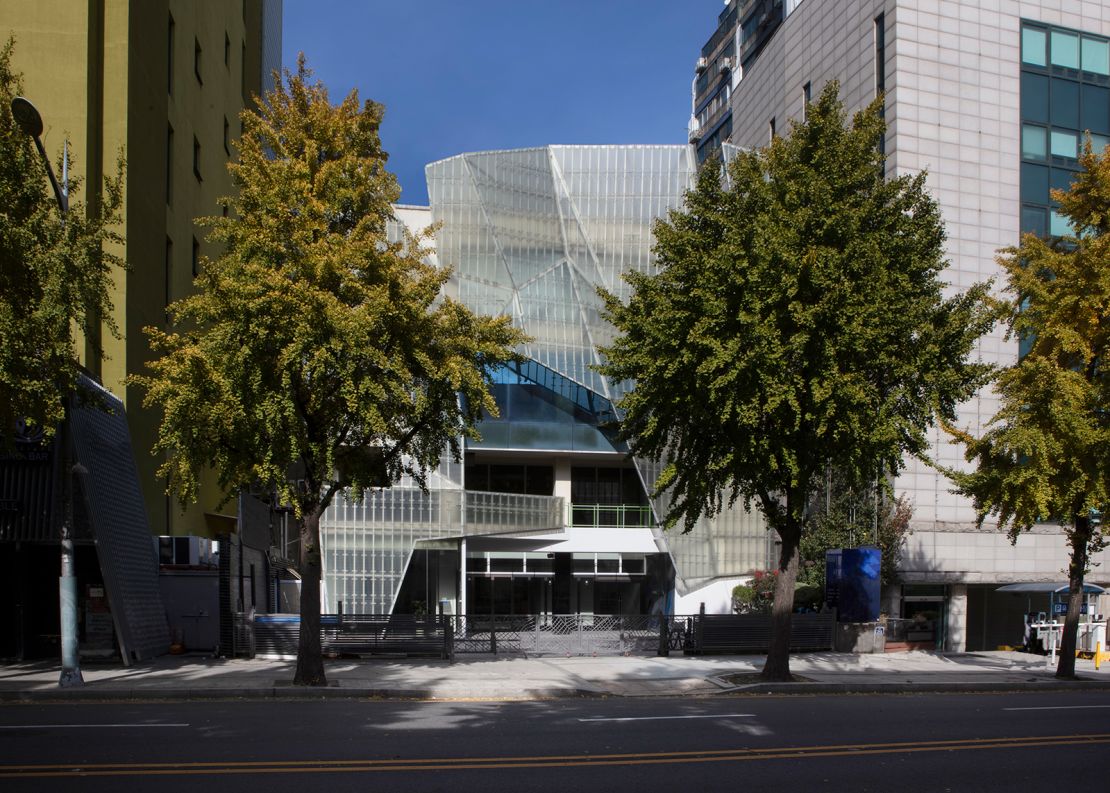 Yet Maupin, who also runs a gallery in Hong Kong and has recently appointed a Singapore-based director, demurs at the idea that Asia's ascendent art market is a zero-sum game. "There's enough room for everyone, I think," he said, suggesting that different cities can serve different regional audiences and collectors. "They're all great hubs."
Long-term bets
Speculation about the Hong Kong art world's decline may, in any case, have been greatly exaggerated. Within the last two years, auction houses Sotheby's, Christie's and Phillips have all announced plans to open new physical headquarters in the city. Former Sotheby's chair Patti Wong said that while Covid put "a big dampener" on the market, Hong Kong's auction sales "held up pretty well" throughout.
"We have seen like a revenge spending in the luxury sector, and (this year's) Art Basel has been much anticipated," said Wong, who worked at Sotheby's though much of the pandemic before leaving to establish art advisory firm Patti Wong & Associates, on a video call. "They are going to have a strong offering."
Wong welcomed the emergence of new "mini hubs" in recent years, saying "the more players there are, the more vibrant the market is." But, she added, none of these cities can match Hong Kong's tax setup or overcome other competitive advantages amassed in recent decades.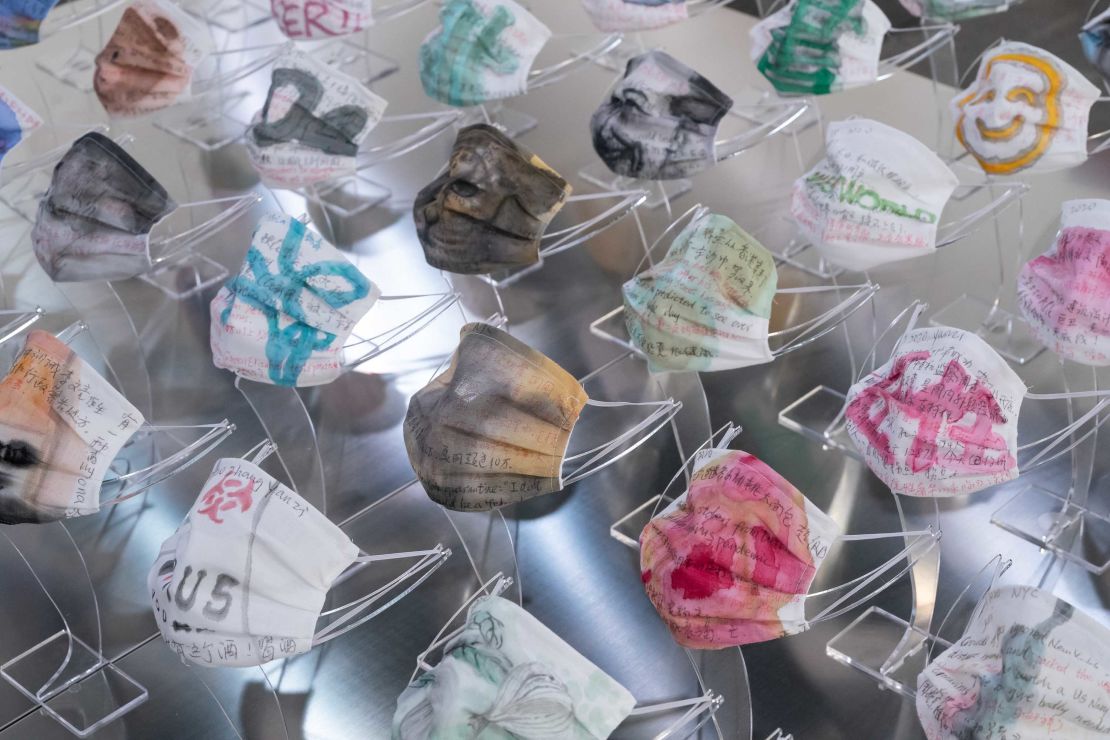 No emerging player ticks every box. Like Hong Kong, Singapore has been accused of censoring sensitive art, albeit often motivated by supposed public decency rather than politics; Seoul and Tokyo are harder to navigate for all-important Chinese collectors due to language barriers. All of them currently lack the logistical capacity to handle the volume of art trading seen in Hong Kong.
"Yes, in Singapore everything is in Mandarin or bilingual, which is very convenient for Chinese buyers," said Wong. "But the infrastructure must be there: the art handlers, the warehouses, the restorers."
Indeed, global fairs and auction sales are not the only litmus test of an art