Editor's Note: Jeffrey Johnson is director of the School of Architecture at the University of Kentucky (UK) School of Design and a principal with SLAB Architecture in the US. Prior to joining UK, Johnson was founder of the Asia Megacities Lab at the Graduate School of Architecture, Planning and Preservation at Columbia University. Johnson is presently co-editing a book on the drivers and outcomes of radical urban transformation in China and Asia.
Story highlights
Asia's dramatically altered urban skylines -- and spectacular skyscrapers -- have inspired architects around the world
As growth continues, emerging cities in the region look set to provide the next decade's urban innovation
When it comes to architectural innovation, some of the most significant changes to urban skylines over the past half-century have occurred in Asia.
Economic booms and globalized trade have transformed cities like Tokyo, Seoul, Hong Kong and Shanghai, rendering their soaring glass and steel skylines as recognizable as other world metropolises like New York, London and Paris.
Asia has lead the world in urban planning over this time and presently boasts seven of the world's top ten megacities – classified as places with populations of 10 million people or more.
Like their global cohorts, the success of these municipalities has often been reflected in how ambitious and spectacular their built artifices are.
However, for all their show, the next decade is likely to see a changing of the architectural vanguard. As the drivers of economic growth shift and labor force changes across the region, Asia's emerging cities are set to become the new ground for profound innovation and advancement in city building and architecture.
A nation transformed
Take China, for example. Never in our planet's history have we witnessed such a rapid rate of urbanization than in this nation over the past 30 years.
Modest towns like Harbin have grown into megacities, and entirely new cities, like Zhengdong New District, have sprung up instantaneously – seemingly out of nowhere.
In the Pearl River Delta, cities like Guangzhou, Dongguan, Foshan, Jiangmen and Zhuhai have been utterly transformed to become this economic superpower's manufacturing heartland.
Only a generation ago, Shenzhen – a shining example of this once predominantly agricultural region's transformation – was a relatively small fishing village of just 30,000 people.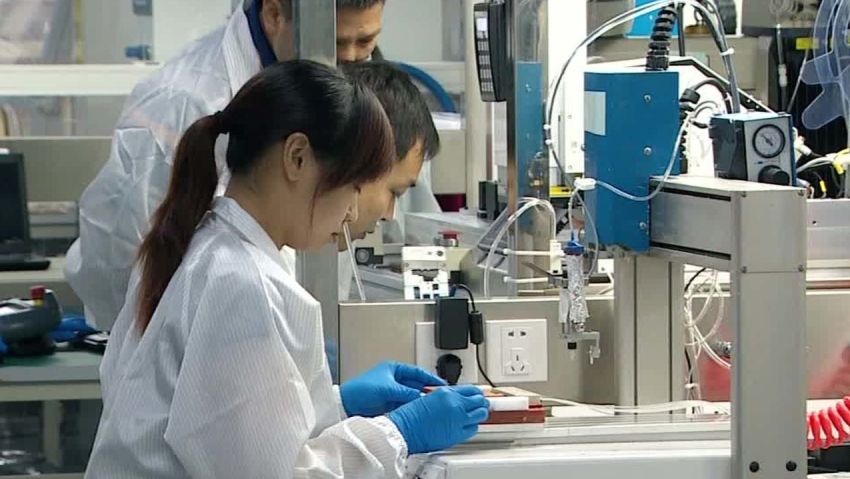 Shenzhen: China's Silicon Valley
Now, thanks to government policy, its proximity to Hong Kong, and China's economic growth, it's a megacity of over 10 million people that ranks eighth in the world in terms of its number of skyscrapers.
That's not far behind Chicago, the birthplace of the modern building form.
Right across this vast nation, from Kunming in the south, Xi'an in the center, and Harbin in the north, Chinese cities have been a major source of architectural inspiration over the past twenty years and will continue to have a profound influence on skylines across the globe.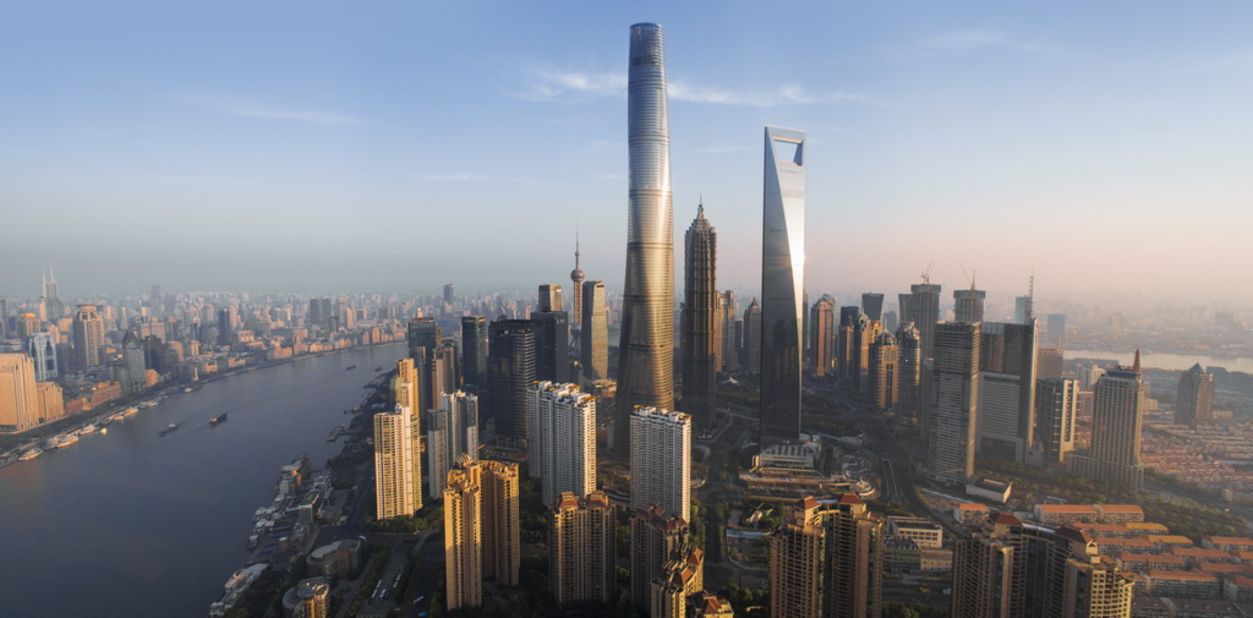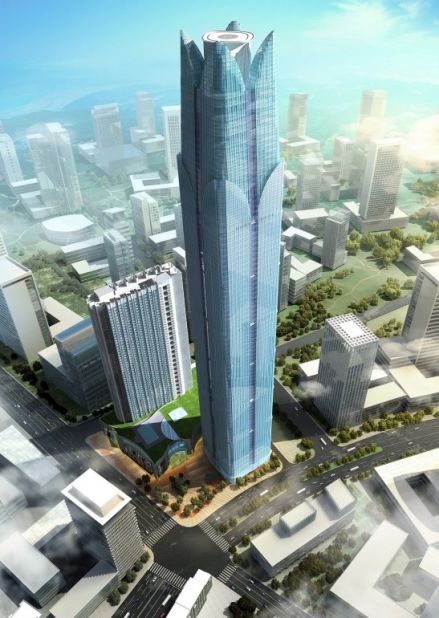 The world's tallest buildings
Taking China's lead
Yet as China's economic growth and urban development have tempered, other Asian cities have picked up steam.
Hanoi in Vietnam has undergone dramatic transformation as its manufacturing and textiles base expands to take up China's slack, while the changing urban landscape in Bangalore – one of the India's fastest growing cities – reflects its quest to become Asia's Silicon Valley.
Singapore has also looked to technology for its strength and by focusing on services and encouraging start-ups, it's grown from a small colonial port in 1959, to a global economic powerhouse, with a skyline to match.
The city now has over 200 skyscrapers – and lays claim to The Interlace, winner of last year's World Building of the Year – but it's innovative urban planning is even more impressive than its architecture.
Should smart cities build from scratch?
It plans to become the world's first "smart nation," with the entire metropolis to be wired to collect data in real-time. This program will see its skyline shaped in response to smart technologies, with state-of-the-art buildings linked together to optimize occupation and energy use.
Singapore is far from alone in Asia, with "smart city" initiatives underway and likely to shape other future urban landscapes in Hong Kong and Guangzhou in China, New Songdo City in South Korea, and a number of cities across India.
Transporting change
Other rapidly expanding cities in the region are also introducing the next generation of infrastructure, especially in mass transportation, signaling further dramatic changes in urban architecture.
Bangkok in Thailand was once considered to have one of the world's worst traffic problems, but its new network of subways and elevated trains – which is designed to grow to accommodate anticipated future population growth – has eased congestion and created more efficient mobility.
It's also transformed the city's skyline, creating an intense, multi-layered urban experience that has enabled development in areas that were previously too remote or isolated. It's also fuelled the emergence of modern high-rises – like the visionary MahaNakhon, Bangkok's tallest building.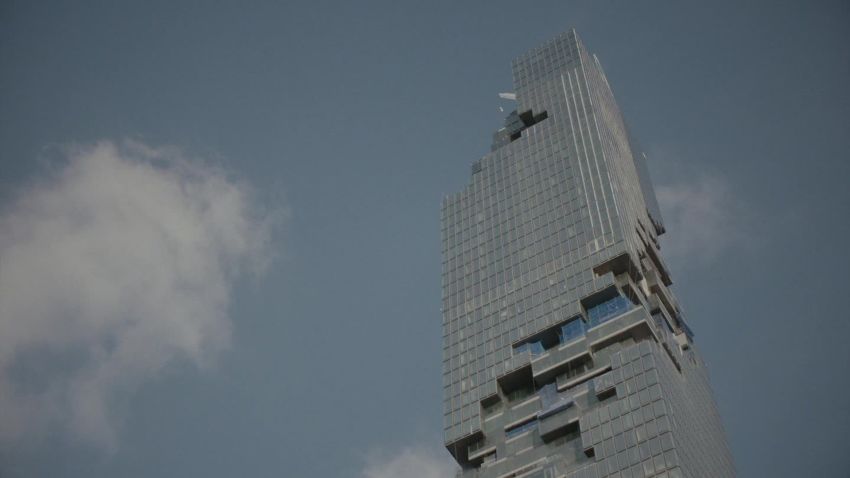 Is this the world's craziest new skyscraper?
Kuala Lumpur in Malaysia, a city that has already shown rapid architectural change, is undergoing a similar process, and adding to its collection of inventive contemporary structures with a high-tech public transportation rail system of driverless cars.
This program aligns with the Malay capital's ambitions to be one of Asia's leaders in sustainable development, a trend also evident in Singapore, Ho Chi Minh City in Vietnam and many developing cities in China.
As these metropolises look to reduce utility supply costs and confront major environmental problems, they are leading the way in implementing a more ecologically-conscious approach to building and city making.
Such visions also help foster new local design talent, with architects like Vo Trong Nghia in Vietnam, Ken Yeang and Eleena Jamil in Malaysia and Jun Sekino in Thailand emerging as leaders in architectural solutions for a greener, more sustainable urban skyline.
Vacant transformations
Not all transformations in the region have been successful.
Tianjin, China: Lots of buildings, few people
Developments like the Yujiapu Financial District in Tianjin, China, Ordos in Mongolia, and Naypyidaw, the new national capital of Myanmar, were all created virtually from scratch, founded on grandiose urban visions of monumental proportions.
Once a means to symbolize power and authority, all three cities now sit virtually empty, years after their construction.
The region faces other significant urban planning challenges ahead. Existing and emerging cities will be confronted by continued overcrowding, traffic congestion, pollution, a growing lack of affordable housing, and a lack of efficient transportation, to name just a few.
Remedying these problems is complex, costly, time consuming, and often proves to be without clear and attainable solutions.
But by tackling these problems – without the shackles of existing legacy systems – these cities and their architecture will surely continue to inspire.
For desperation often encourages invention, and these inventions, and the new designers behind them, will pave the way for future architectural innovation across the globe.