The ringleader of a group that allegedly tried to steal a Banksy mural from a wall in Ukraine could face up to 12 years in prison, the country's Ministry of Internal Affairs said in a statement Monday.
The suspect, who has not been named, was served a "notice of suspicion" after police detained the alleged thieves attempting to remove the artwork from a house destroyed by Russian shelling in the city of Hostomel last month.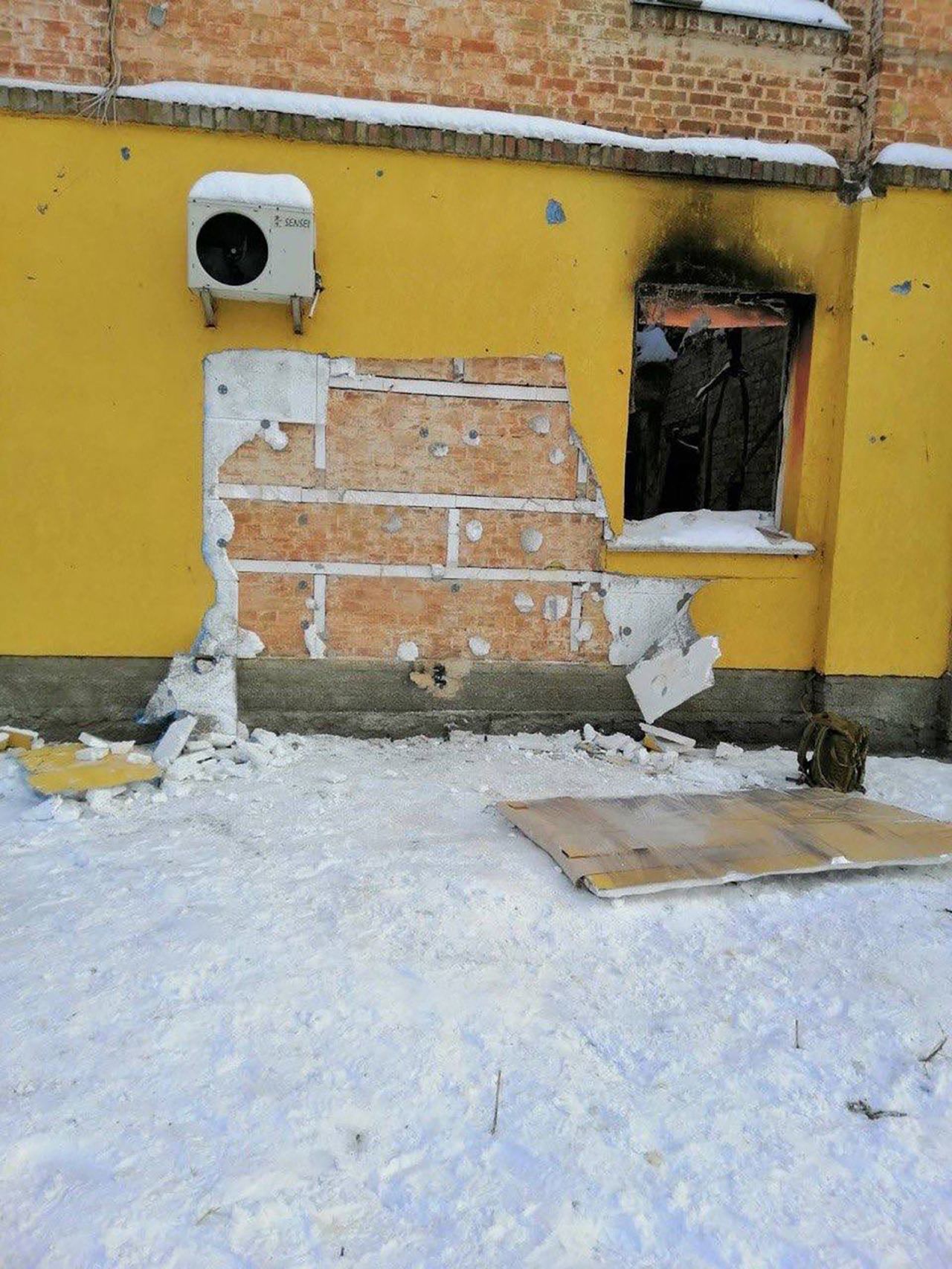 Depicting a woman in a gas mask carrying a fire extinguisher, the mural is one of several works completed by the British street artist in cities across Ukraine, including the capital Kyiv, following Russia's invasion.
According to police, the group removed the mural from a wall and had intended to transport it from the site using wooden planks. The suspects, who hail from Kyiv and the central Ukrainian city of Cherkasy, were "detained on the spot," the head of the Kyiv region military administration, Oleksii Kuleba, said at the time of their arrest in early December.
"These images are a symbol of our struggle against the enemy," Kuleba said on his Telegram channel following the arrests, adding that the mural itself was undamaged. "These are the stories about the support and solidarity of the entire civilized world with Ukraine. Let's do everything to preserve the works of street art as a symbol of our future victory."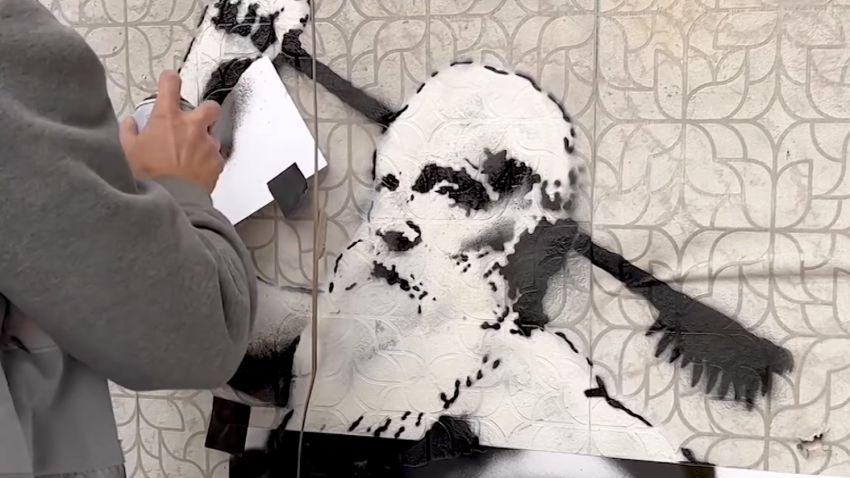 Banksy shares behind-the-scenes video from Ukraine
Monday's statement said that the suspects had been arrested "thanks to the vigilance of locals, the police and other security forces." The ministry also said that the subsequent investigation has valued the artwork at more than 9 million hryvnias ($244,000).
In November, Banksy unveiled a mural of a female gymnast balancing on a pile of rubble on the wall of a damaged building in the liberated town of Borodianka.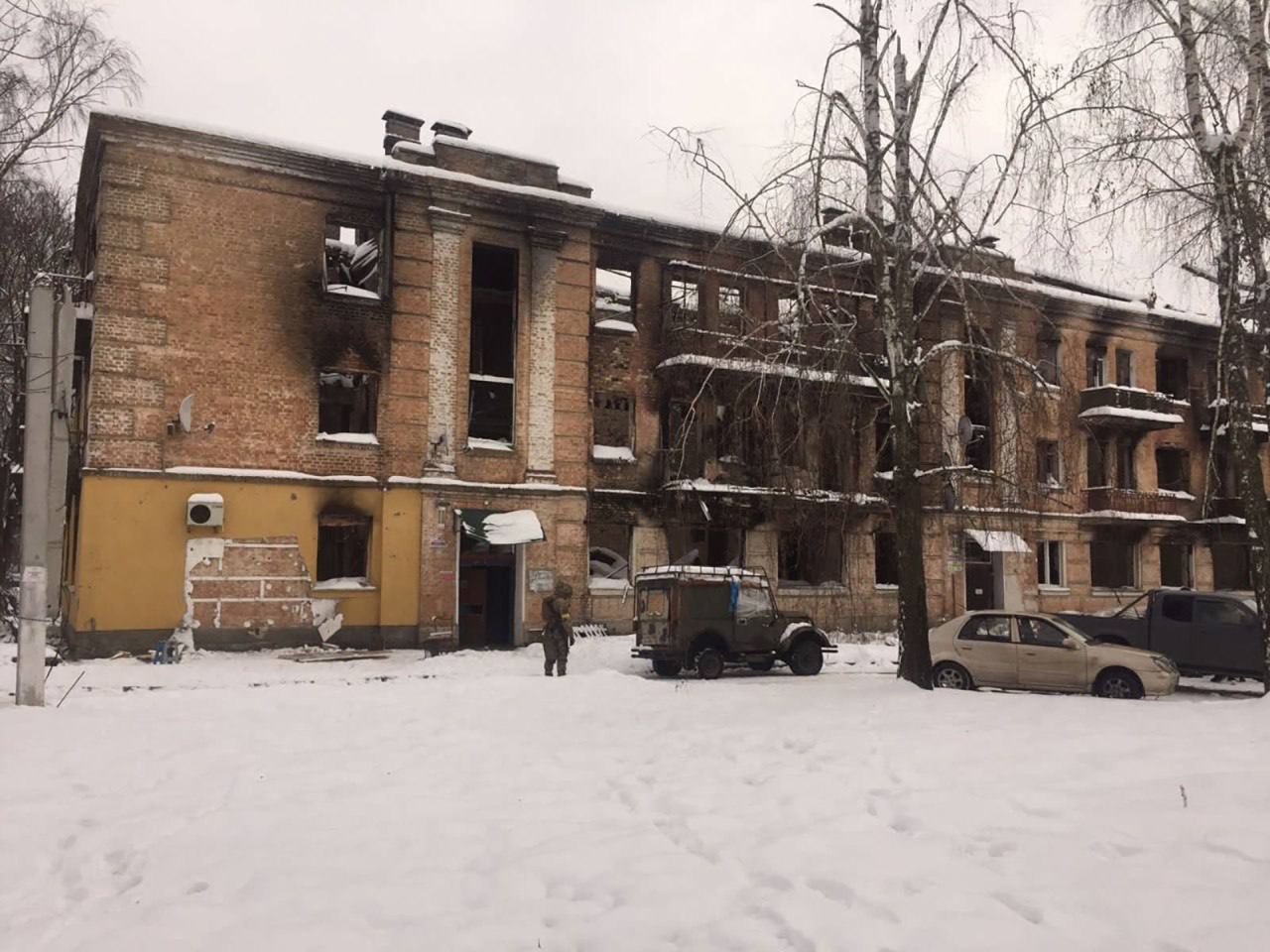 The anonymous street artist later confirmed to The Art Newspaper that he had completed a total of seven new works in Ukraine, including a mural depicting a man taking a bath amid the damage caused by Russian shelling in the village of Horenka.
In a video posted to Instagram, Banksy showed footage from his time in the country and concluded with a message reading: "In solidarity with the people of Ukraine."