An Olympic flag for refugees and a knitted hat worn in protest against Donald Trump have been named among the year's best designs.
They join 60 others nominees in a politically charged shortlist for the prestigious Beazley Designs of the Year 2017, announced today by the Design Museum in London.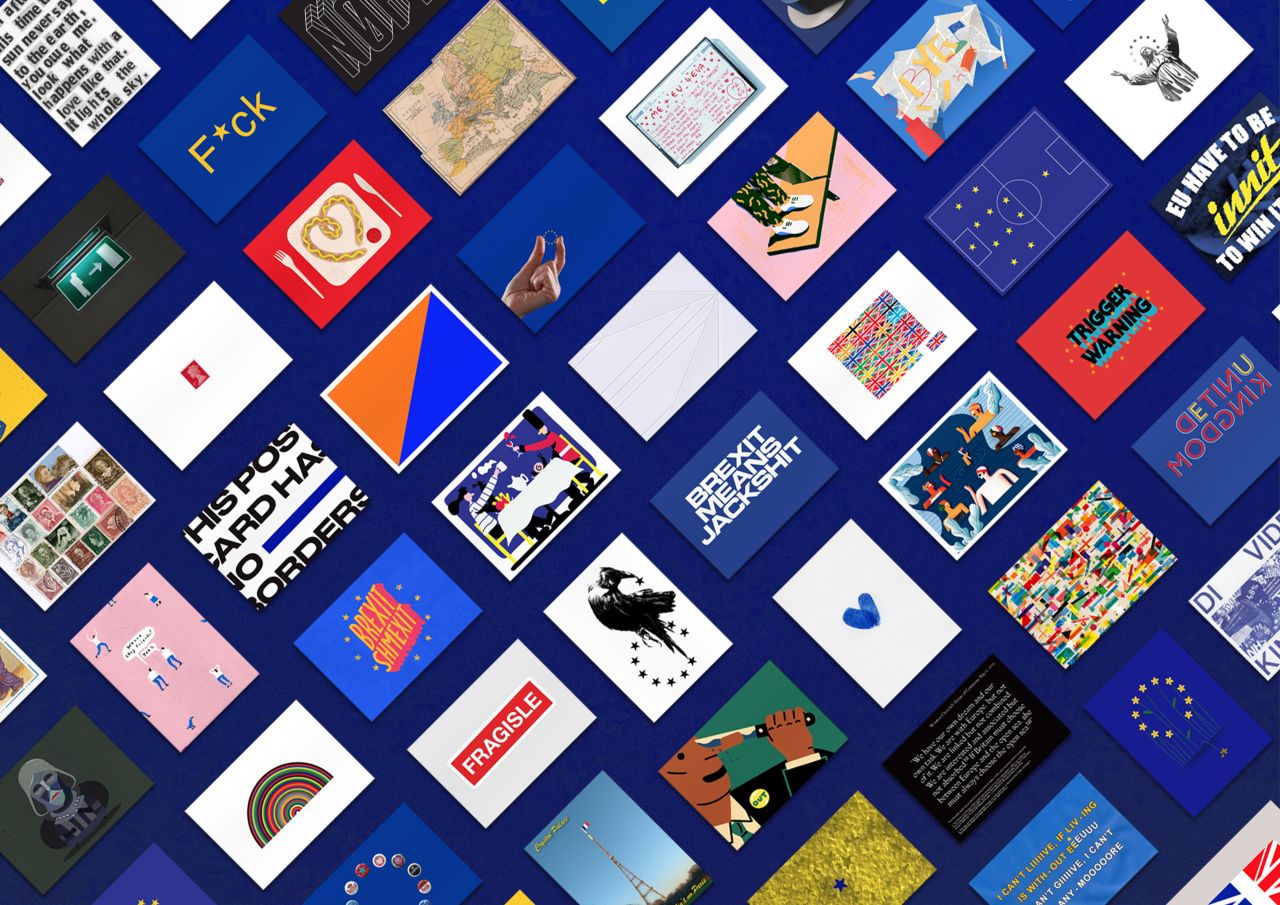 Now in its 10th year, the awards span six design categories: products, transport, graphics, fashion, digital and architecture. Previous winners include the iconic Barack Obama "Hope" poster and the torch used in the London 2012 Olympics.
But while the awards program often reflects current affairs, this year's shortlist tackles some unusually heavy topics, according to Glenn Adamson, curator of an accompanying exhibition at the Design Museum.
"There's a lot of very tough stuff in there. It feels like there's a particular weight on this year's exhibition," Adamson said in a phone interview. "But it's great to show how design can make a difference."
Sign of the times
Reflecting a turbulent year in world politics, the latest nominees include an anti-Brexit poster campaign, a lending library for protest banners and the "pussyhat," a pink knitted hat designed in response to Donald Trump's comments about women.
After last year's top prize went to a flat-pack refugee shelter by Ikea, designs addressing the global migrant crisis again feature on the shortlist. Nominees include another temporary housing project, as well as a rescue drone and a flag used by the Refugee Olympic Team.
"The flag is a very powerful image because (its Syrian designer) Yara Said was herself displaced and had come to Europe on a boat," Adamson said, explaining how the orange life vest inspired the flag's coloring.
"Now you have the flag being manufactured by refugees, which provides them with employment. So it's a topical design that is representative of the times."
The shortlist also features some less political – though perhaps no less notable – examples of groundbreaking design. Pokemon Go, Nike's sporting hijab and the world's first 3D-printed self-driving bus have all made the shortlist.
The nominees will be on show at the Design Museum from Oct.18, with the winners announced on Jan. 25, 2018.