A famous painting that sold for $1.6 million made its first public appearance in decades in Nigeria at the ART X Lagos exhibition over the weekend.
Ben Enwonwu's "Tutu" painting, often dubbed the "African Mona Lisa," was missing for more than 40 years before turning up in a London apartment last year. It had been hanging up in the flat for over 30 years.
The last time it was displayed in Nigeria before being sold at Bonhams London auction house earlier this year was in 1975 at the Italian embassy in Lagos.
The painting is part of a set of three artworks created by Enwonwu during the aftermath of Nigeria's bloody civil war that disappeared shortly after being painted in 1974.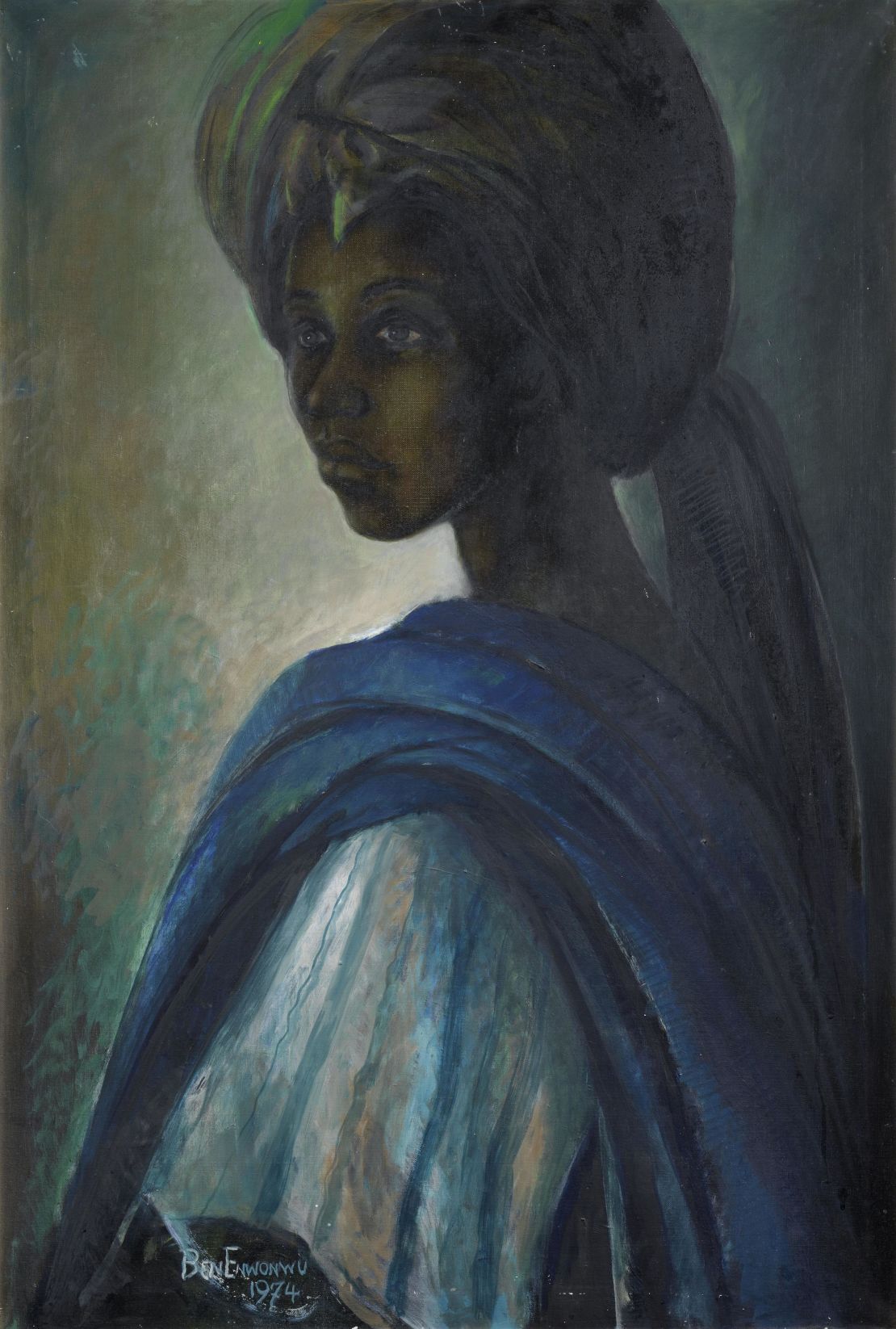 Depicting the Ife princess Adetutu Ademiluyi (abbreviated as "Tutu"), the painting was created after Enwonwu encountered her walking in the Nigerian countryside.
The two additional pictures of Ademiluyi are still missing.
ART X Lagos which began on Friday, bought many surprises and star turns including the presence of the Ooni of Ife – Oba Adeyeye Ogunwusi – a traditional king in the ancient Yoruba city in southwest Nigeria. Artworks by British-Nigerian artist Yinka Shonibare were also unveiled.
"I think that the future can only be bright for artists in this part of the world especially at a time when African art is getting much bigger internationally," Shonibare told CNN at the exhibition.
"Europe and America, historically, they've dominated the art scene. And I think the world is realizing that there are different kinds of people. And there are different audiences and that audience is yet untapped."
Nigerian artist Yinka Shonibare artworks on display at ART X Lagos
Shonibare revealed he was in the process of building an international residency space in Lagos to bring artists from across the world into a cultural exchange of ideas with Nigerian artists.
Shonibare, who became a Member of the Order of the British Empire (MBE) in 2004, is well know