Editor's Note: This article was originally published by The Spaces, a digital publication exploring new ways to live and work.
Bjarke Ingels' architecture practice has set its sights on building an inflatable, 30-ton disco ball in the Nevada desert for the 2018 edition of Burning Man.
Spearheaded by BIG partner Jakob Lange and the practice's special project unit, The Orb is a reflective, 1:500,000 scale representation of the Earth that will have a diameter of 83 feet. The mega-sculpture is a "mirror for earth lovers" and will be anchored to a 105-foot steel mast, acting as a beacon for festival goers.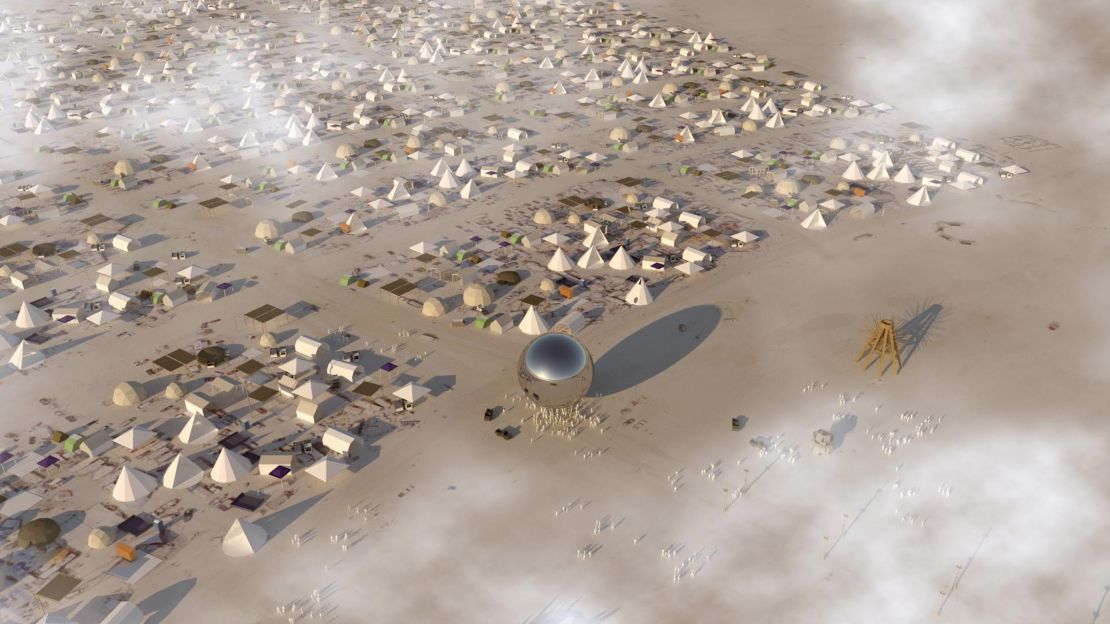 It is also designed to "inflate and deflate, leaving no trace on the playa," says the practice.
BIG has already raised enough funds for the 2,500 hours of sewing and welding needed to create the mirrored mega-sculpture, as well as the 30 tons of steel to build it.
It is crowdfunding the remaining $50,000 estimated for its construction via Indiegogo, with rewards ranging from postcards to prints, engraved sphere sculptures and a private visit inside the orb.