Editor's Note: Call to Earth is a CNN editorial series committed to reporting on the environmental challenges facing our planet, together with the solutions. Rolex's Perpetual Planet initiative has partnered with CNN to drive awareness and education around key sustainability issues and to inspire positive action.
"I'm willing, more than most people, to go through some discomfort."
That's how American conservation photographer Tim Laman ended up with water rising over his knees in a marshy river delta at midnight, his camera gear floating by his side. "I got myself into a situation," he admits.
Laman was in Venezuela's Orinoco Basin searching for scarlet ibises, bright orange-red birds that roost among the tangle of mangrove roots and sticky mudflats at dusk. He wanted to photograph the birds in the evening and morning light – which meant spending the night on a fixed plywood raft in the middle of the river. But the tide charts he was using were incomplete and, as the sun set, the water came up over the raft.
"I spent the whole night standing on the platform, waiting for the tide to go back down, which it finally did by morning," says Laman. "The sun came up and I got my camera back out and got more pictures of the birds."
It's a shot from this trip that wraps around the cover of his new photo book, "Bird Planet," capturing the birds in flight, contrasted against a baby blue sky and softly glowing full moon.
"I think it was worth it, overall," he jokes. This misadventure was the worst, he says, although after spending three decades photographing birds, he's put himself in many precarious positions in pursuit of the perfect image.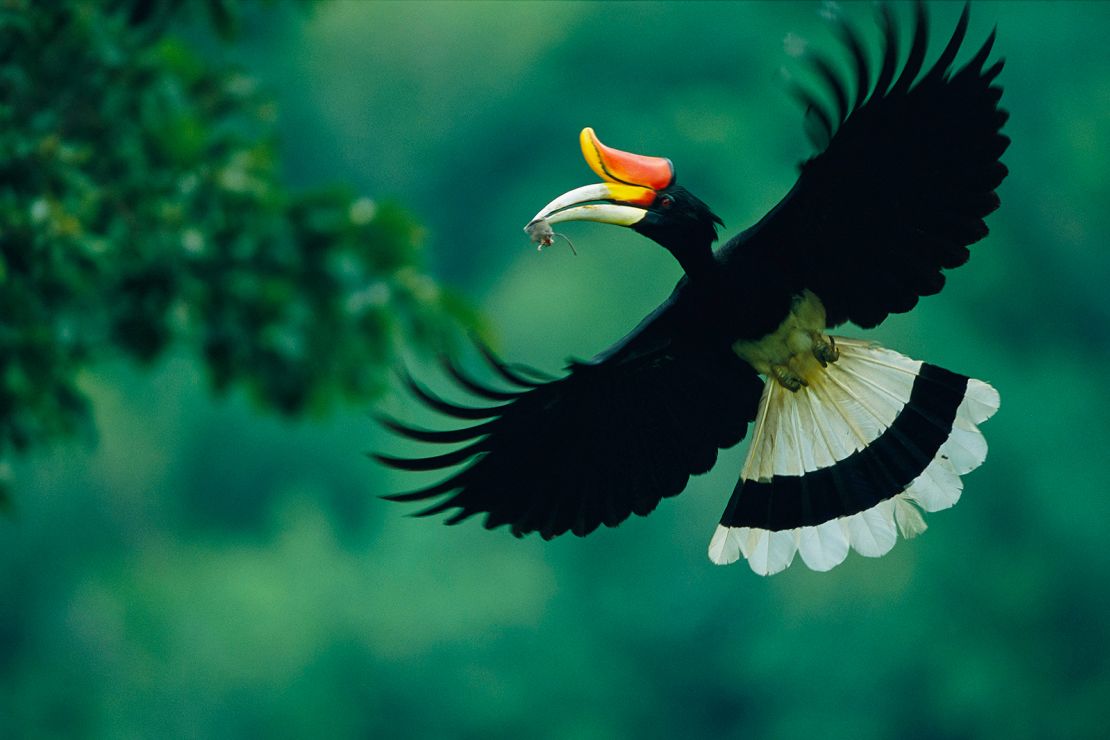 "When you freeze the moment of a bird in flight, taking off, or in a (mating) display, you capture a moment in time," says Laman, who hopes his work will inspire people to take care of birds, and their habitats.
"They're one of the most charismatic and readily-observed types of wildlife, that people can see whether in the city or the country," he says, adding: "Getting people to appreciate and pay attention more is one of my goals."
544 days and 40,000 photos
Laman developed his lifelong obsession with tropical birds while carrying out research for his Ph.D. in the rainforests of Borneo. In the early 2000s, he pitched a story to National Geographic about the birds-of-paradise of New Guinea, a tropical island in the South Pacific split between the nation of Papua New Guinea in the east, and Indonesia to the west. According to Laman, the publication had never run a feature on the birds with photographs: "It seemed like a group that was really under-photographed and under-appreciated," he adds.
Laman visited New Guinea five times for the article, presenting photos of around 15 species for the feature spread. But he wanted to do more, and made it his mission to photograph all 39 species known to science at the time (since then that number has increased to 45).
Between 2004 and 2012, Laman and ornithologist Ed