Editor's Note: CNN Style is one of the official media partners of Paris Fashion Week. See all coverage here.
A few weeks ago, Mick Jagger posted a holiday message to his Instagram feed while wearing a deep red paisley shirt, its pattern whirling with canary yellow and inky black details. The piece had something nostalgically glamourous about it: Decadent yet comfortable, it was as befitting of Jagger's bohemian rockstar aesthetic as it was his timeless presence. "Maybe he got it for Christmas," joked Emily Adams Bode Aujla, creator of the garment and founder of its eponymous label, Bode, over a Zoom call from Paris.
Since launching her New York City-based brand in 2016, Bode Aujla's designs — often repurposed from meticulously-studied vintage garments — have been spotted on a range of celebrity tastemakers including Harry Styles, Jordan Peele, Bruno Mars, the Jonas Brothers and many more. "With his tour," said Bode Aujla, "(Harry) was signed with Gucci, but he's one of our most loyal Hollywood customers. He wore us a lot off stage. We'd wake up to paparazzi pictures." In tandem, Bode has garnered a substantial base of fashion fanatics and style-savvy consumers around the world —all for clothes gravitating, she said, around a "sentimentality for the past."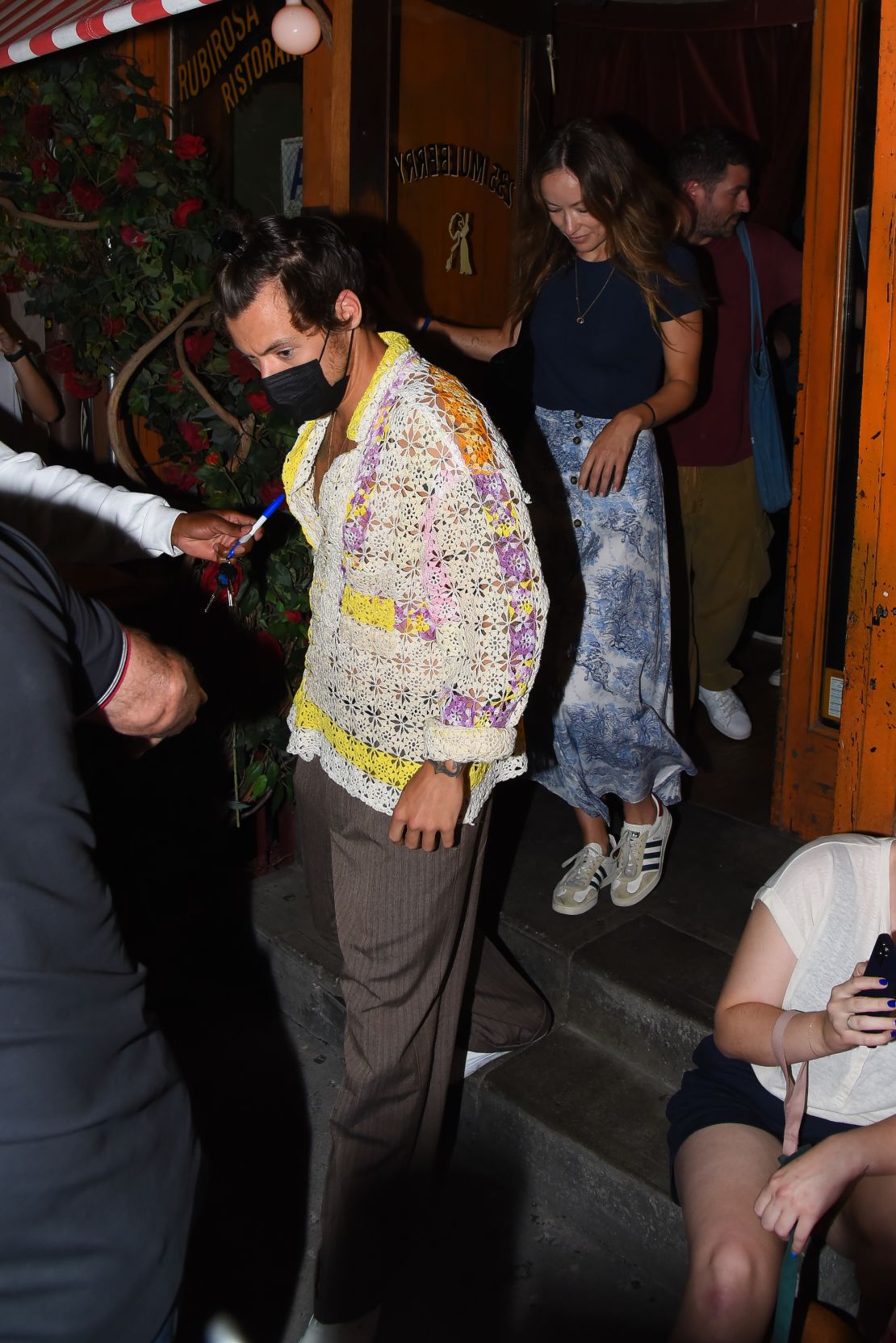 These, for example, include: Colorful quilted workwear jackets, blousons with 1940's-era Hungarian appliqués, lightweight chemises with reproduced prints from 1920's-era French textile mills and whimsically hand-decorated corduroys (such as one seen on Styles in Vogue in December 2020). Much of what Bode sells is one-of-a-kind, with garments reimagined out of deadstock textiles and vintage garb. The rest features some sort of historical reproduction, down to what she calls "hyper-intentional" details such as buttons or seaming.
Yet, while relatively down to earth in approach, Bode is in the luxury category when it comes to pricing. Currently, quilted jackets cost between $1,000 and $2,000. A pair of socks — two toned with embroidered flora — will set you back $250.
"We speak to material and technique," said the designer. "What we do really hones in on the idea of the preservation of craft. You wouldn't necessarily think of the silhouettes as dated, but there are labor-intensive techniques we put into the clothes that are definitely from a different era."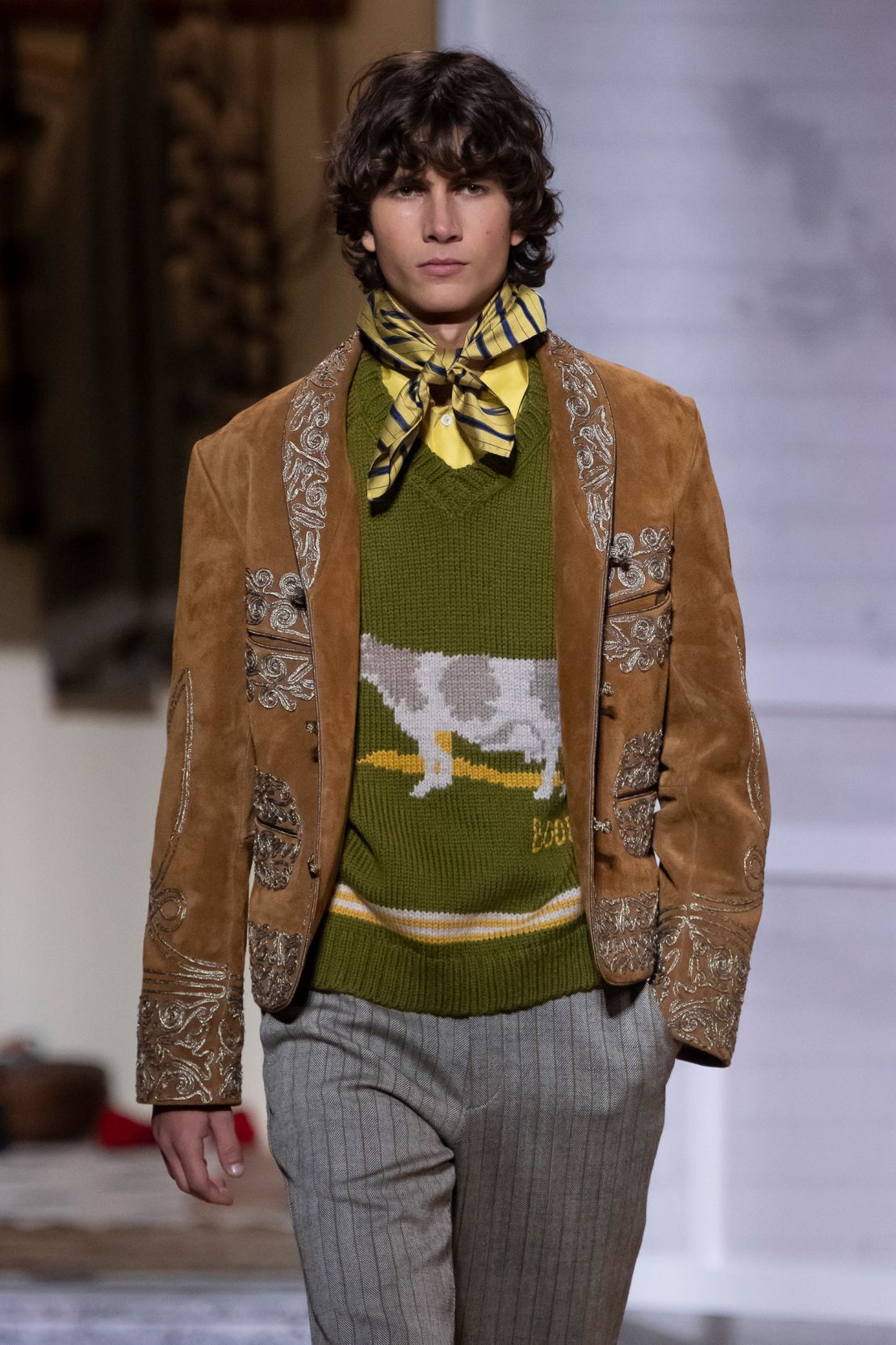 An Emotional Connection
Her clothing reverberates with deeply personal, emotional references: Much of her creativity is informed by an exploration of remembrance, family dynamics, and domestic settings — and how she has experienced each of these topics, largely across the Eastern US, over 32 years. Bode Aujla was born in Atlanta, and spent a significant portion of her childhood in Massachusetts (a former family home in Cape Cod, no longer in the picture, looms large in her memory bank). She had an interest in vintage clothing from a young age, and was deeply engaged with stories from the past told by her mother and her extended family. It's visible in her creative output. For example, for her Spring 2018 lineup, Bode Aujla traveled to Peymeinade, France to meet with her uncle's mother. The woman told Bode Aujla about the attic (le grenier in French) in her own childhood home. Bode Aujla was engrossed, and the room would inspire that season's overall collection, which made use of toweling fabric, old duve