Editor's Note: CNN's series often carry sponsorship originating from the countries and regions we profile. However, CNN retains full editorial control over all of its reports. Our sponsorship policy.
The architecture of Budapest is rich testament to the city's history. Many buildings were constructed in the 19th century, when the city saw major development as part of the Austro-Hungarian Empire. Others exhibit the bright colors and ornate decoration of the art nouveau that dominated the early 1900s, or the austere, state-dictated socialist realism that followed.
But Budapest's skyline has largely remained static since the political transition from communism to democracy 30 years ago.
"That has been brought up as a criticism, that the changing systems cannot be seen architecturally in the city," Andor Wesselenyi-Garay, an architect and professor at Budapest Metropolitan University said. "(This) means that certain iconic contemporary buildings are missing."
But over the past few years, Budapest's architecture scene has started to shift. As Hungary recovered from the 2008 economic crisis, contemporary buildings slowly made their mark without drastically altering the cityscape. Today, momentum has increased, and a number of ambitious projects are currently under construction – including Budapest's first skyscraper.
Here are seven new and upcoming structures that will transform the city in the coming years.
MOL tower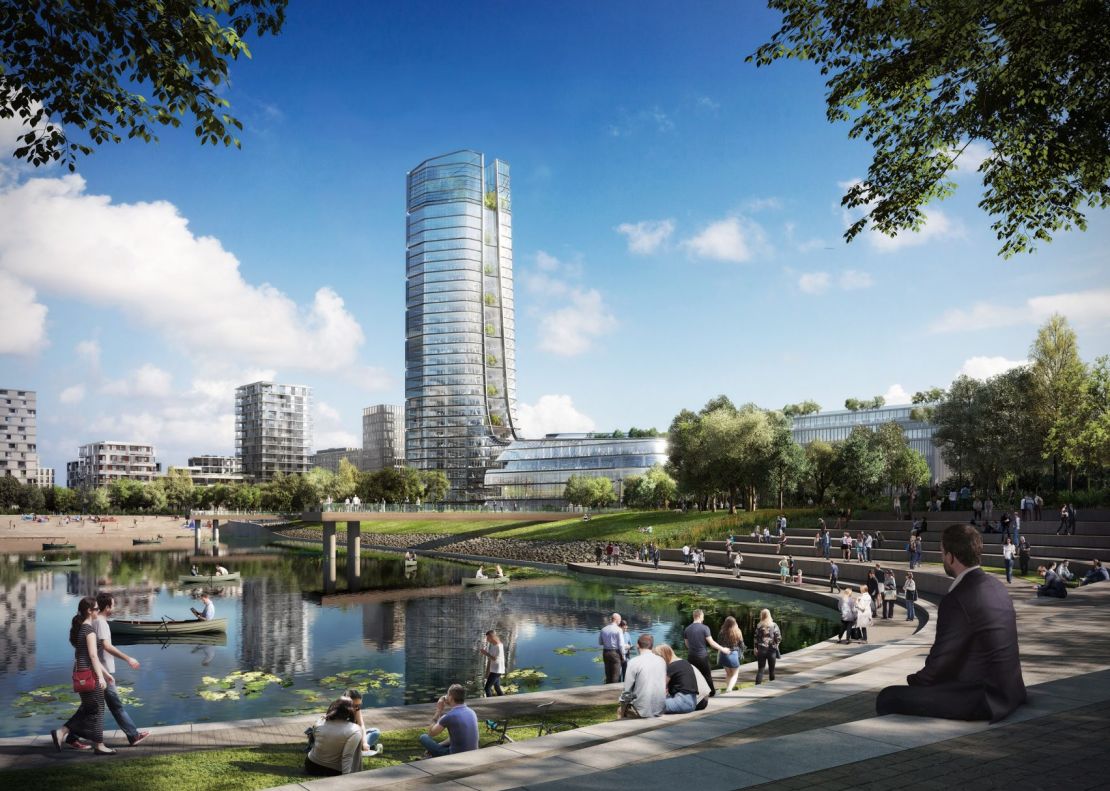 Budapest is a city without skyscrapers, and city leaders want to keep it that way. In fact, in August 2018 the Hungarian government banned all buildings over 90 meters.
But one building slipped past this rule: a 120-meter, 28-story skyscraper tower on the south side of the city, set for completion in 2021. Designed by Foster + Partners, the tower will include indoor greenery, with trees planted in the atrium on the ground floor, sky gardens on every floor, and a public garden on the building's roof. It will act as a business space for the Hungarian oil and gas company, the MOL Group.
Like many contemporary buildings in Budapest, this one has attracted its fair share of criticism. Detractors needn't worry that the structure will alter the city's skyline, though, as the building will stand far south of the city center.
Central European University