Story highlights
The Chicago Architecture Biennial has just opened in the Windy City
120 architectural firms have been challenged to tackle architecture's most urgent questions
Their work will highlight how architecture can advance new ways of living
The inaugural Chicago Architecture Biennial opened in the Windy City this weekend, claiming the distinction of the largest exhibition of contemporary architecture in North America.120 participating architectural firms from more than 30 countries will present 93 exhibits until 3 January, aiming to show how architecture can "radically transform our lived experience."
A parade of architectural models, it is not. "We really went out into the world to ask architects, artists, and designers to tell us what was important, to tell us what was the most pressing and urgent in architecture," said curator Sarah Herda who – with Milan-based curator Joseph Grima – co-artistic-directed the show.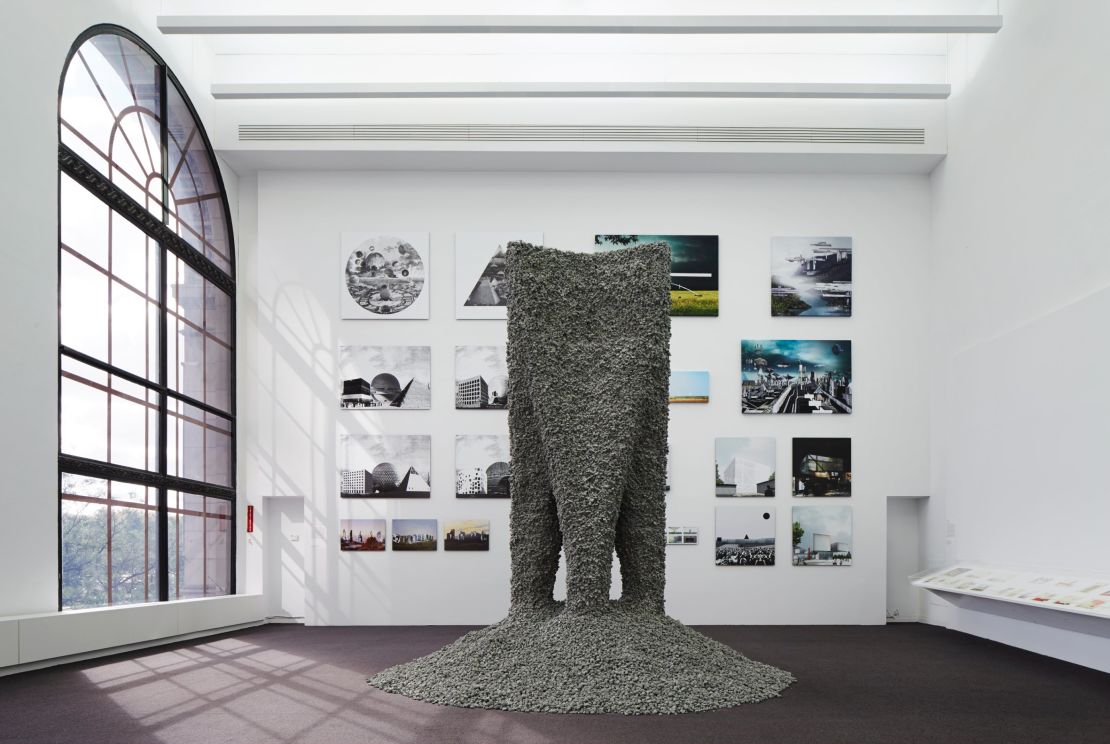 What these young architectural firms came up with were audacious proposals for pressing social issues that look beyond the basics of building construction: sustainability, technology, economic inequality, police brutality, and more, presented as multimedia projects that strive to attain the biennial's goal of appealing to the broader public outside of a profession sometimes viewed as elitist.
The resulting projects run a wide gamut.
"Rock Print," a collaborative project between MIT's Self-Assembly Lab and Zurich-based architect Gramazio Kohler, probes new building techniques by presenting a robot-built structure consisting solely of pebbles held together by thread. A graphic design by Chicago's Studio Gang presents research findings on correlations between spatial design and police brutality; and Mexico City architect Tatiana Bilbao built an entire single-family home from plywood and wooden palettes to demonstrate the potential for more affordable housing.