Editor's Note: This analysis was written by James Griffiths, a senior producer for CNN International and author of "The Great Firewall of China: How to Build and Control an Alternative Version of the Internet." This feature is part of a wider CNN Style series on how culture in China is evolving in the Xi Jinping era.
"I'm living in a small town, living a life where nothing changes," a woman says in a mournful voice as the camera follows her walking towards a house that is partially destroyed and almost uninhabitable.
Her marriage is falling apart as well. World War II left the family financially ruined and her husband depressed, neurotic and stuck in the past.
"We never say more than a few words to each other," she says. "I have no courage to die. He seems to have no courage to live."
This portrait of despair opens Fei Mu's black-and-white 1948 film, "Spring in a Small Town," a study of frustrated desire and marital strife.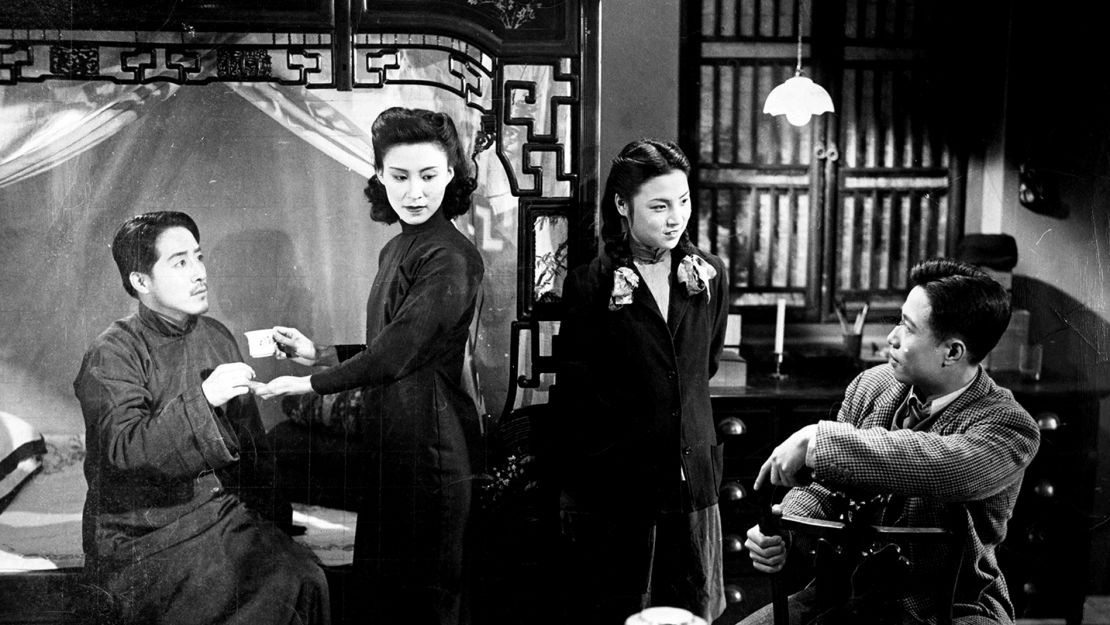 Regarded today as a masterpiece of Chinese cinema, "Spring" was released months before the Communist Party's victory in the country's bloody civil war, and its fate would be a harbinger of what was to come.
Unlike the era's other films, which focused on leftist themes and the glory of the People's Liberation Army, Fei's melancholic character study was regarded as myopic and ideologically backward by China's new rulers, who criticized it for having a "narcotic effect" on audiences who were in need of a wartime boost. The movie was pulled from cinemas and Fei fled to British-controlled Hong Kong.
In 1950, Mao Zedong's wife Jiang Qing, newly installed as head of the Film Agency of the Central Propaganda Department, began a purge of "rightist" filmmakers and class enemies. A former actress, Jiang recognized the power of cinema to shape – or undermine – the Party's message.
In particular, she targeted director Sun Yu's "The Life of Wu Xun," which told the story of a historical beggar who founded schools for poor children during the latter years of the Qing Dynasty.
Wu worked within the feudal system, promoting gradual liberal reforms, and for this was deemed anti-revolutionary and anti-Communist. For much of the next two years, denunciation of the film filled the Party press, with even Mao himself writing an editorial against it in May 1951. The campaign destroyed Sun's career and left him in filmmaking purgatory.
"(The Wu Xun crackdown) was the first ideological campaign of the People's Republic," Desmond Skeel writes in "Censorship: A World Encyclopedia."
"From now on the emphasis would be on political struggle; there was no distinction between art and politics. Themes for films or any other medium would be laid down by the party."
During Jiang's time in charge of Chinese cinema, output dropped dramatically. Those films that were released stuck to the edicts set out by Mao that art should reflect the lives of the working classes and serve the advancement of socialism.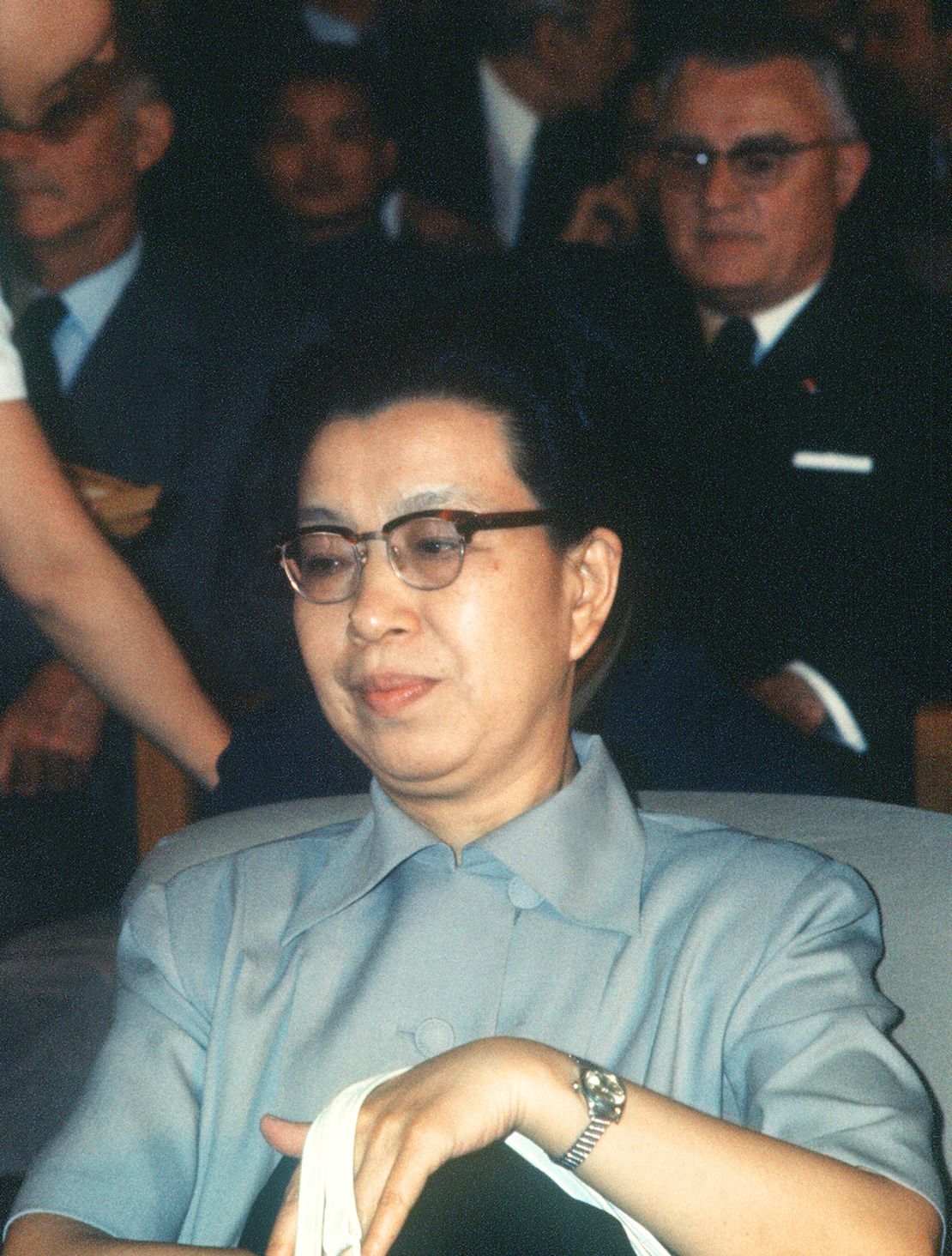 That mantra has changed little even to this day, only the flavor of the political message has shifted to that of Xi Jinping Thought, the sometimes incomprehensible ideology advanced by China's most powerful leader since Mao himself.
Seventy years after the founding of the People's Republic, topics covered by Chinese cinema have changed dramatically. But the level of control exercised by the Party is once again on the rise.
Films are still expected to promote "core socialist values," and are checked by censors multiple times during the filmmaking process, from the script stage to pre-release. Licenses can be pulled or revoked with little warning, as topics which are acceptable one year become controversial the next.
The 1990s and 2000s saw a growing liberalization of Chinese cinema, and the rise of directors like Jia Zhangke and Lu Chuan, whose films highlighted flaws in Chinese society and questioned historical consensus. Under President Xi this trend has reversed. Jia and other directors have had their films banned in China, and others have been pulled with no explanation on the eve of release, leaving directors and studios casting about for what exactly makes a Communist Party-approved blockbuster.
"The broader trend for the industry has been tighter control and less money," said an executive at a foreign movie studio's China office, who asked to remain anonymous due to the political sensitivity of the topic. This has led studios to rein in their ambitions and attempt to recreate past successes.
"The result has been more of the same type of movies, which will have medium- to long-term implications, not just for a year or two," she added.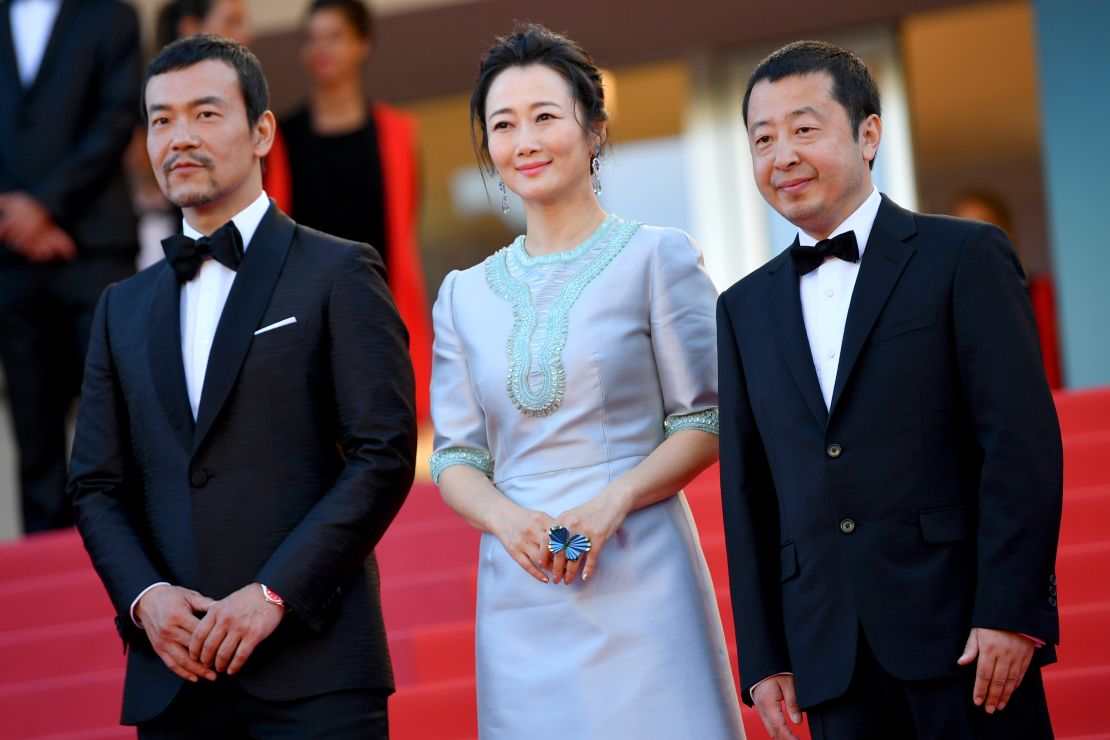 Big, young market
China's movie market is colossal. Its 60,000 cinema screens – the most in the world – bring in vast amounts of revenue.
Domestic ticket sales are expected to top $12.2 billion next year, according to projections by PwC, overtaking the US as the world's most lucrative moviegoing audience, and that's just traditional screens. Video streaming services iQiyi and Tencent have 190 million paying subscribers between them just in China, around 40 million more than Netflix has globally.
Hollywood studios have sought to cash in on this gigantic market, but foreign movies have to compete for a place in a quota system that limits the number of foreign or co-produced films screened in China to 30 to 40 each year.
Hoping to improve their chances in the quota battle, more and more studios are co-producing movies with Chinese partners and sometimes nakedly pandering to Chinese audiences, such as giving domestic stars split seconds of screentime so they can be used in promotional materials, or the jarring use of Chinese products, such as the appearance of QQ Messenger in "Independence Day: Resurgence."