Story highlights
Historic sites in China are relocated to make way for new developments, or for conservation purposes
This controversial practice has been a trend since the early 2000s
China has recently tightened rules surrounding structure relocation
The imposing Zhangfei Temple in China today overlooks a beautiful section of the Yangtze River. But when this elaborate building was first built during the Song dynasty (960 to 1279) – it was rebuilt in the same place in 1870 after a major flood – it had a different view completely.
Commemorating legendary military leader Zhang Fei, who lived during the tumultuous Three Kingdoms period, the temple was originally erected in Yunyang, Chongqing province, on a steep hillside facing the river – its design intended to integrate with the dramatic landscape.
But in 2000 it was relocated 20 miles (32 kilometers) at a cost of more than $12 million, according to state broadcaster CCTV. The temple shifted to the bottom of the Feifeng Mountain during the construction of the Three Gorges Dam, which began in 1994.
The Zhangfei Temple is by no means the only historic monument in China to have been transplanted.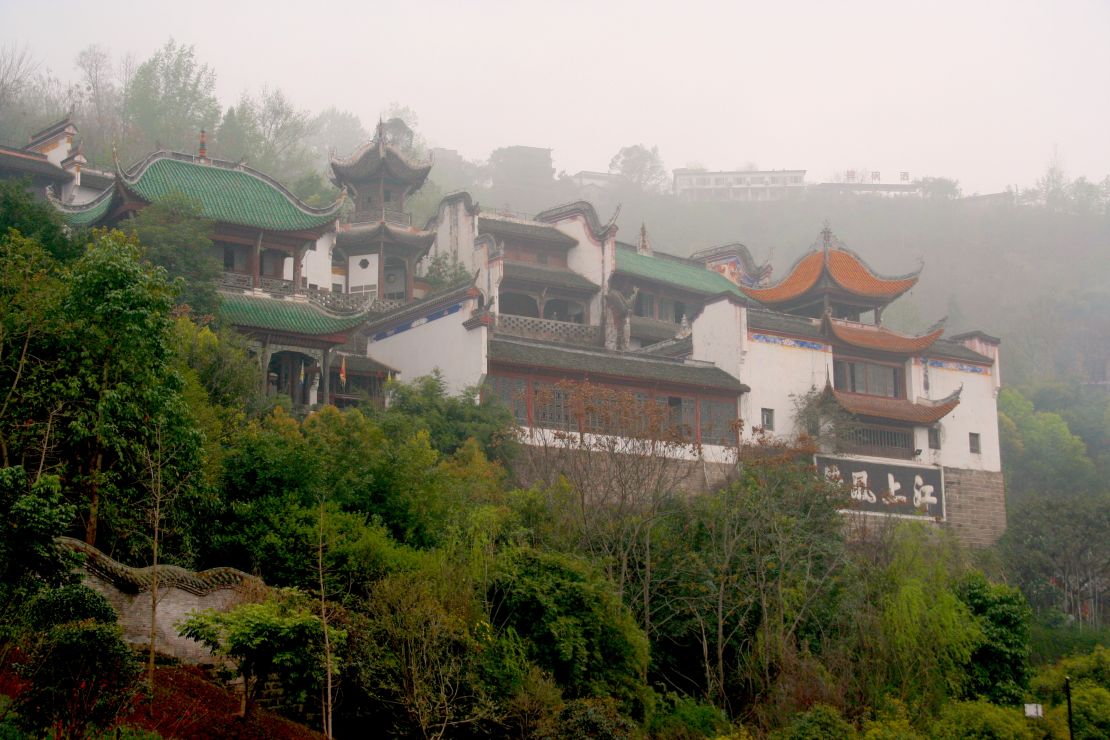 In recent years, the practice of taking apart inconveniently located historic structures and reassembling them elsewhere has become a national specialty, with a whole industry emerging to cater to this engineering feat.
Some firms slide buildings into their new position on rails.
Others dissemble them from roof tile to foundation and rebuild them in a new continent.
A new map
Over the past half century, China's landscape has been redrawn.
Between 1995 and 2015, the urban population in China increased from 352 million to 771 million, according to the National Bureau of Statistics of China. There are now 14 cities with more than 5 million residents. And in 2016 alone, China built 84 skyscrapers, according to the Council on Tall Buildings and Urban Habitat.
As aggressive urbanization swept the nation, tens of thousands of historic sites were lost. Relocation became a preferable alternative to demolition – and there was precedent for it.