A version of this story appeared in CNN's Meanwhile in China newsletter, a three-times-a-week update exploring what you need to know about the country's rise and how it impacts the world. Sign up here.
"My behavior encroached on the physical and mental health of minors," read a court-ordered apology issued by a tattoo artist in China's Shaanxi province in September. "I am deeply aware of my mistakes," he added.
The man, who had admitted giving tattoos to 43 minors, became one of the first people charged under a new age restriction law, which came into effect in June. But while many countries enforce similar rules banning young people from getting inked, Chinese state media coverage suggested that protecting minors was as much about ideology as medical welfare.
At the time, tabloid newspaper Global Times argued that tattoos are "driving minors away from establishing socialist core values," as they can convey "harmful ideas" such as "feudal superstition," "gang culture" and "overseas culture." An op-ed in Beijing Youth Daily meanwhile said that tattoo subculture "clashes" with the mainstream.
The legislation, which bans people from even encouraging those aged under 18 to get tattoos, is just the latest move in an expanding crackdown on body art in China.
With the ruling Communist Party's nationalist agenda shaping everything from movies to architecture, it's perhaps no surprise that the country's officialdom is increasingly linking tattoos with immorality and Western influence.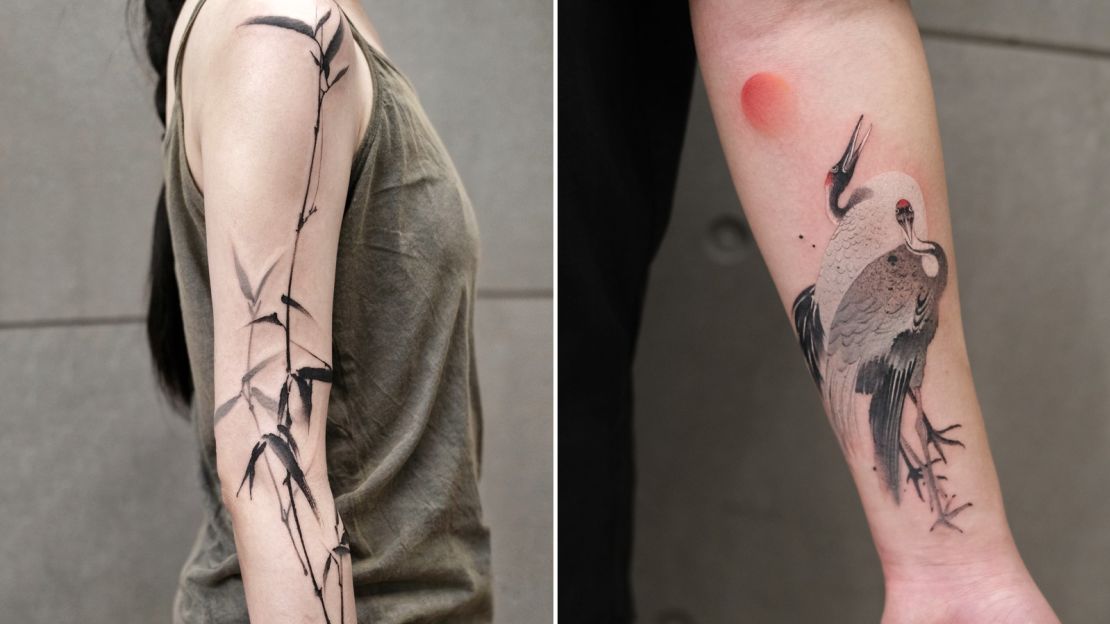 In 2017, the State Cyberspace Administration made it illegal to show tattoos during live-streaming or in videos posted to social media. The next year, China's media regulator ruled that TV stations "should not feature actors with tattoos (or depict) hip-hop culture, sub-culture and immoral culture," according to state media. More recently, soccer players representing China have been prohibited from getting new tattoos, with sports authorities ordering those with existing body art to remove or cover it to set a "good example for society."
Many public sector organizations have explicitly stated in job descriptions that people with tattoos are not eligible for certain roles, including police officers, f