Chinese celebrities are finding it increasingly difficult to stay out of politics.
Due to China's tight restrictions on free speech, most of the country's stars have been outwardly apolitical by default. But as China embraces a new wave of apparent nationalism – promoted by the ruling Communist Party and amplified by state media – it seems staying silent is no longer a viable option.
Over the past two days, Chinese actors, singers and models have spoken up en masse to defend Beijing's policy on Xinjiang, as a nationalist-fueled backlash erupted against some international clothing brands for expressing concerns over allegations of forced labor, and refusing to use cotton produced in the western region.
Human rights groups have accused Beijing of detaining Uyghurs and other Muslim minority groups in internment camps across Xinjiang, and using them for forced labor, which they claim is part of global tech and retail supply chains, either directly or indirectly.
Recent sanctions from the United States and other Western countries over Xinjiang have sparked a renewed pushback from the Chinese government, which calls the camps "vocational training centers" designed to combat terrorism and religious extremism. China has repeatedly and vehemently denied accusations of forced labor in the camps.
In December, the US government said it would block imports of cotton produced in Xinjiang over concerns it "may have been made by slave labor in some of the most egregious human rights violations existing today."
However, in a striking move this week, more than 30 Chinese celebrities have ended their promotional partnerships or said they would cut ties with brands they accused of "smearing" cotton produced in Xinjiang, including H&M, Nike, Adidas, Puma and Calvin Klein.
The stars include A-list actress Yang Mi, top pop idol Wang Yibo, Uyghur actress Dilraba Dilmurat, Hong Kong Cantopop singer Eason Chan and Taiwanese cellist Ouyang Nana.
The scale of the celebrity exodus is unprecedented – so much so that on Chinese social media, March 25 has been dubbed "contract termination day" among China's entertainment circles.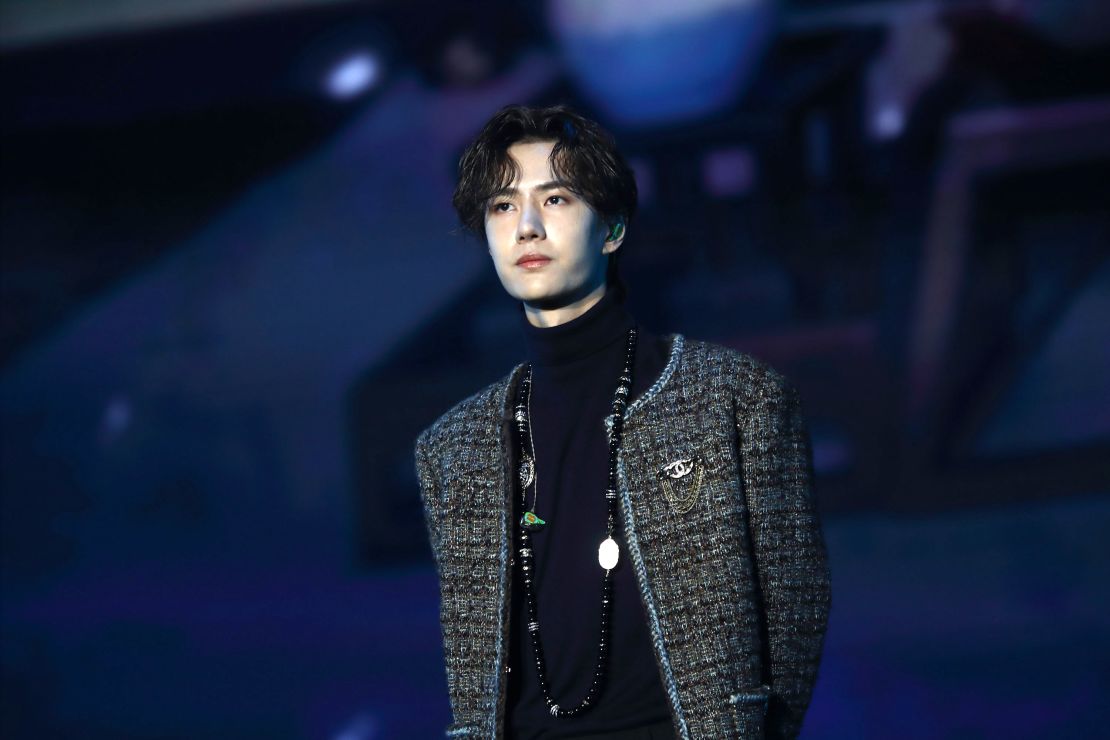 Other celebrities also showed allegiance by sharing the hashtag "I support Xinjiang's cotton," which has been viewed nearly 5 billion times since it was posted Wednesday by party mouthpiece People's Daily on Weibo, China's heavily-censored version of Twitter.
The collective support from celebrities is just the latest example of the role they are expected to play in an ever more nationalistic China – that of vocal defenders of the country's actions, even if it means sacrificing their own business opportunities.
While some of them are more than happy to speak out, either because of their genuine support for the government or the pragmatic belief that doing so could benefit their careers, others simply cannot afford to stay silent under intense online pressure and public scrutiny.
'A nation's dignity is not to be violated'
The latest outrage comes after the Party's youth wing, the Communist Youth League, on Wednesday posted an old statement from H&M, about Xinjiang on Weibo. In the statement, which was released in September 2020, H&M, the world's second-largest clothing retailer, said that it was "deeply concerned" over reports of forced labor in the production of cotton in Xinjiang and that it had stopped buying cotton from growers in the region.