Typhoon Mangkhut's mauling of Hong Kong this weekend has raised questions over the city's long term ability to withstand storms, which many fear will worsen with climate change.
With winds of 173 kilometers per hour (107 miles per hour) and gusts of up to 223 kph (138 mph) reported – more powerful than Hurricane Florence that hit the United States – Typhoon Mangkhut, the world's strongest storm this year, tore into parts of the city's dense fabric.
Although there were no reported deaths in Hong Kong, the typhoon breached sea defenses, flooded buildings particularly in coastal areas, blew out windows, tore off roofs, downed trees and ominously swayed some high-rise apartment blocks.
In a city that prides itself on preparedness for tropical cyclones and its modern infrastructure, the damage raised doubts over what would have happened if Hong Kong had been directly hit by the typhoon's epicenter, and if it is ready for the mega storms predicted for the future.
"In the future, in fact right now, the government needs to look and focus, particularly on coastal areas, much more carefully," said Edward Ng, professor of architecture at the Chinese University of Hong Kong.
Ng, who specializes in environmental and sustainable design and urban climatology for city planning, said that storms will be more frequent and bigger due to climate change.
Due to climate change the "tropical cyclone maximum speed intensity is likely to increase," the Hong Kong Observatory's senior scientific officer Ping-Wah Li told CNN.
He added that because of global warming "rain from tropical cyclones will increase … and sea levels will continue to rise, increasing the threat of storm surges and coastal inundations."
According to Ng, the big problems facing coastal cities are flood control, storm surges and rising sea levels. "The government is studying the problems, but not enough."
Ng pointed out that some work had been done to bolster Hong Kong defenses, but that "hundreds of millions of dollars" are needed to properly defend the coast.
"The design standard is based on past history," he said. "It can cope with what happened thirty years ago, but not with what will happen in the next fifty years."
All the city's coastal defenses and slopes need to be overhauled, he added, before conceding that a government task force is looking into the effects of climate change.
"But looking at the problem is one thing, doing something about it is another," Ng told CNN. "Coastal defenses are very expensive."
Regulation is the key
Other experts voiced concern over the structural readiness of some of Hong Kong's buildings to withstand deteriorating climate conditions.
"What we see in Hong Kong is that low-lying areas are the issue and that is where the government really has to reconsider how it regulates construction," said Sony Devabhaktuni, an assistant professor of architecture at the University of Hong Kong.
"Every city will have to deal with these issues, particularly with regard to islands and reclaimed areas, all of which need to be considered in view of climate change, rising sea levels and storms," he added.
Design experts on the industry's future
Devabhaktuni said that although much of the damage in Hong Kong was very localized, the typhoon's effect on some residential buildings was worrying.
"In terms of buildings swaying, it's not entirely unusual, but it's a concern for people living in them, it's not comfortable. It's a matter of perception and comfort."
Looking towards a future where climate change is predicted to bring worse weather, architects are considering ways to improve construction techniques in the city.
"There are ways swaying can be reduced in very tall buildings to withstand earthquakes and high winds with the use of, for example, tuned mass dampers," said Devabhaktuni.
He stressed that regulation was key to ensuring safety in the future, adding that Hong Kong was relatively free of corruption and the city's construction industry was "quite solid" with a long experience of building tall towers.
"We have to get better at urban planning to avoid building near coastal areas," said Professor Gabriel Lau, head of geography and resource management at the Chinese University of Hong Kong.
"We have to be careful with land reclamation to raise its level with higher platforms," he added.
But Lau told CNN that Hong Kong had improved its emergency response, saying that ahead of Typhoon Manhkhut the city's authorities had for the first time liaised with Macau and mainland China to coordinate efforts to combat the storm.
"The typhoon did some damage but the government seems well prepared," said Lau. "The response was better than before."
Will we see a 'category 6' in the future?
The potential for climate change to make storms more potent has prompted experts in the US to ask whether the highest warning for a hurricane or tropical storm should be extended from category 5 to a new level of 6.
Category 5 hurricanes are the worst on the Saffir-Simpson, a scale based on a hurricane's sustained wind speed that estimates potential property damage.
In 2016, Jeff Masters, a respected US meteorologist who championed the need for a new 6 category – to describe hurricanes with winds that exceed 322 kilometers per hour (200 mph) – prompted a heated debate on climate with claims that so-called "black swan" hurricanes, extreme and unprecedented storms, would become more common.
"Hurricanes even more extreme than the Great Hurricane of 1780 can occur in a warming climate, and can be anticipated by combining physical knowledge with historical data," Masters wrote in 2016, referring to a storm that hit the Lesser Antilles Islands in 1780, killing 22,000 people.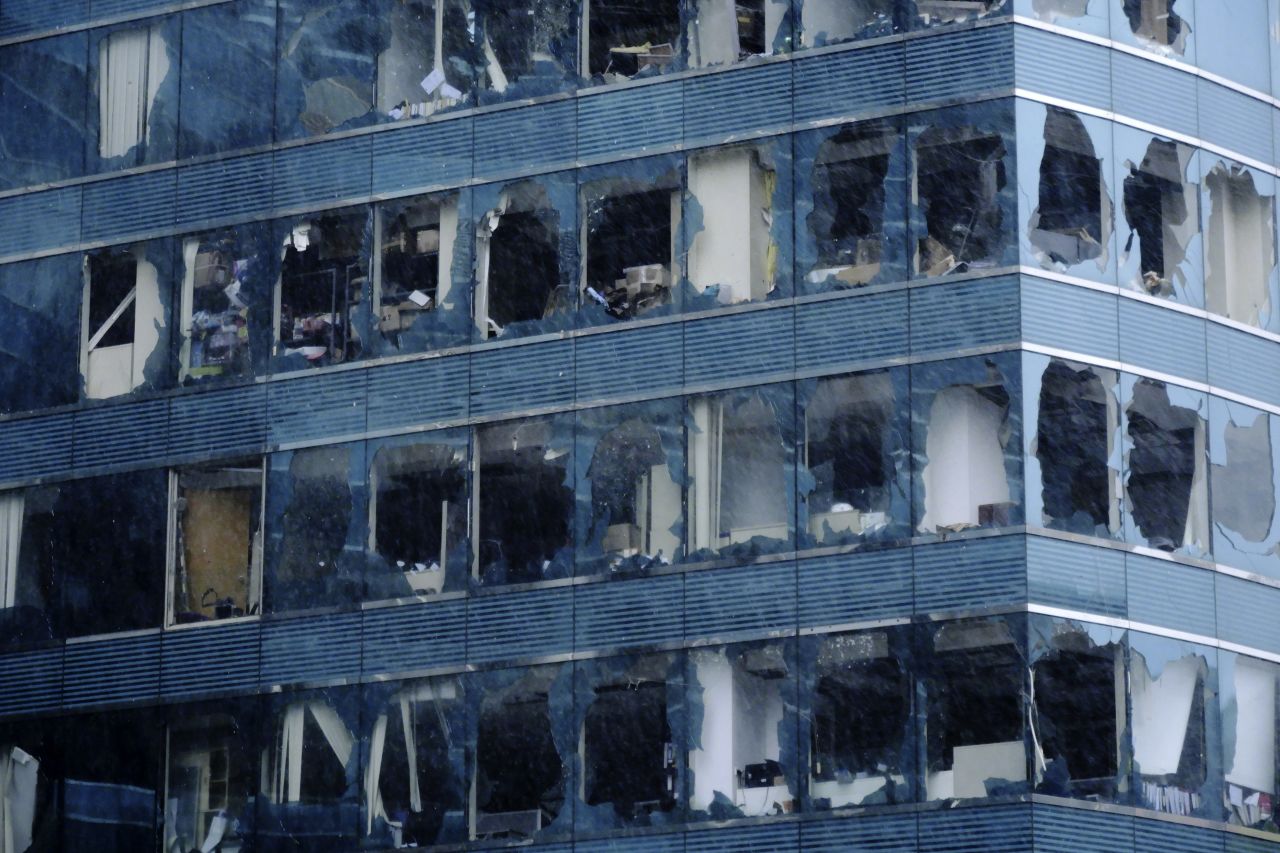 Studies suggest tropical cyclone intensity will increase as the climate warms. Pointing to a 2016 study in Science Magazine, Masters suggests a 378 kilometers per hour (235 mph) hurricane by the end of the century is a possibility.
Hong Kong has experienced devastating storms of its own in the past. The Great Typhoon of 1937, estimated to be the worst to ever to hit Hong Kong, killed 11,000 people.
The typhoon was so strong that observatory instruments capable of registering winds up to 201 kilometers per hour (125 mph) broke down.
In a post at the weekend, Masters said that Mangkut may be one of the most costly storms on record.
"Given the large amount of development that has occurred in the region in recent years, Mangkhut could rank as one of the top-ten most expensive typhoons on record in Asia, if its damages reach $5 billion," he said.
The potential costs of a future mega storm would likely be even higher.