The American fashion designer Thom Browne has, over the past decade, become synonymous with a look that is clean-cut but cool, putting a contemporary twist on classic tailoring for men and women alike.
The uniform reigns supreme in Browne's aesthetic universe as his own repetitive wardrobe persistently reveals: think grey, slim-fit suits of varying length, and sturdy brogues, sans socks.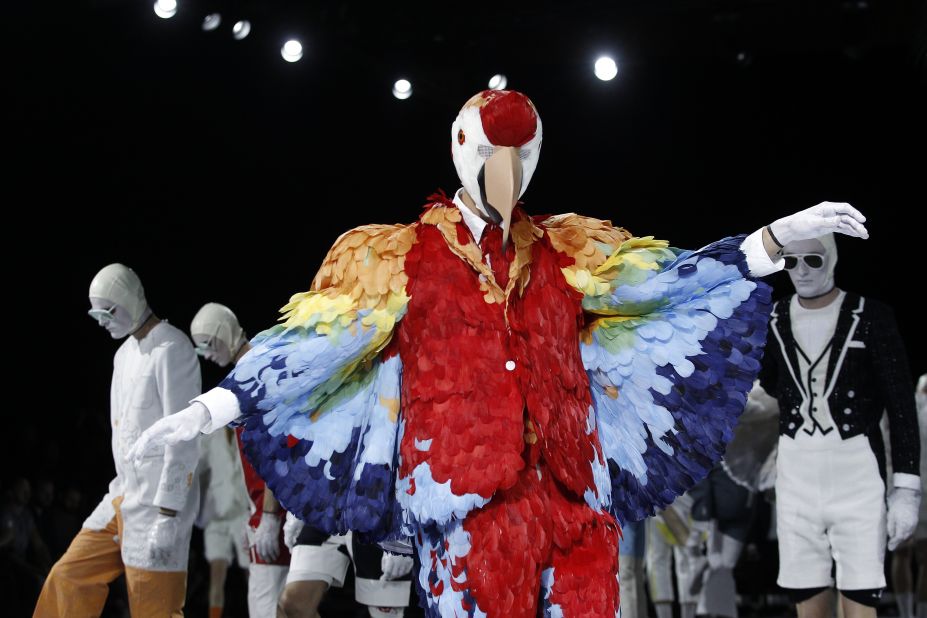 Thom Browne fashion shows
This June, the three-time winner of the CFDA Menswear Designer of the Year Award will temporarily shift his focus from fashion to collectible design, as he curates the 2017 edition of "Design at Large" at Design Miami / Basel.
His installation will address workspaces and their changing definition in today's fluid work environment, through an exhibition of important desk designs from the last century.
Featuring pieces by late greats like Jean Prouvé and contemporary masters like Ron Arad, Browne's installation will be brought to life by a choreographed performance featuring young design and architecture students who will sit at the desks, showcasing their creative processes to passersby.
Speaking from his own office Browne told CNN: "I never really look at fashion for inspiration… For me, art and architecture are really where I go to. It is important to infuse references that are not really fashion, because I think it just makes those classic ideas more important."