Swiss designers aren't reinventing the wheel. Instead, they're trying to perfect it. At least that's the impression given by the 45 nominees for this year's Design Prize Switzerland, an annual award recognizing excellence in Swiss design. Chosen from a pool of 420 submissions across 12 categories, they offer inventive solutions to meet society's current demands.
"A (nominated) product or project has to cater to a need of the society, or to substantially improve existing product or purpose typologies," prize curator Michel Hueter said of the nominees. "The view on the potential penetration into the market (is also important), so the benefits of a design-solution become effective by being available."
This balance of capitalist pragmatism and ingenuity is most obvious in contenders like Stadler Rail's high-speed train optimized for riders with mobility issues, and FluidSolids' biodegradable composite material. It can also be found in Nanuu, a transforming wooden children's toy, and Integral Ruedi Baur's clever take on 1930s pictograms for Manifesto 11.
However, it's the emphasis on quality that Heuter said reflects a "very Swiss way of working," and is what will, hopefully, result in the designs' international traction. "Switzerland's only positioning option in the global market is quality and innovation and quality and innovation again," he said.
This year's victors will be announced at a gala dinner in Langenthal, Switzerland on Nov. 3. Ahead of the ceremony, take a look at some of the most compelling finalists.
Stadler Rail EC250 Giruno train by Nose Design Experience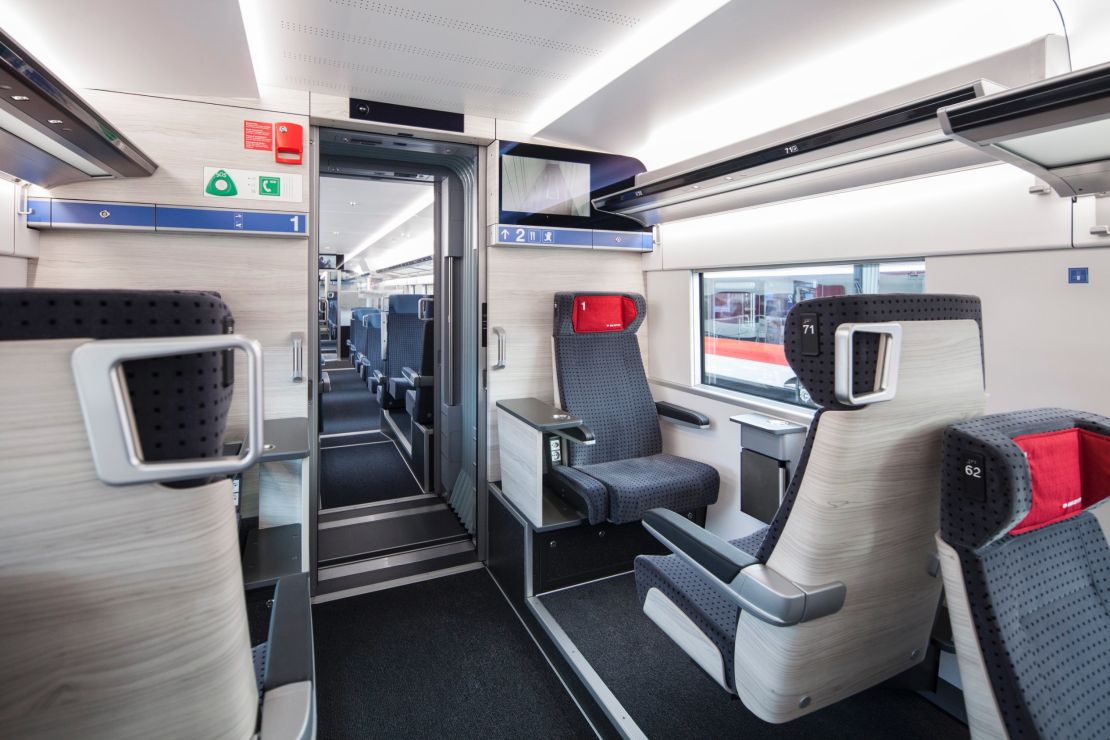 Category: Design Leadership Prize, Focus Aging Society. Designed by the Nose Design Experience firm for Swiss Federal Railways, the high-speed Giruno train was designed to maximize comfort and ease of use for families, the elderly and people with disabilities. Braille seat numbers, for example, help the visually impaired, while low-floor access and a wide interior layout make each car easier to navigate by wheelchair.
Manifesta 11: What People Do For Money by Integral Ruedi Baur