Editor's Note: Pandora is the fashion features editor at The Sunday Times Style
Story highlights
Designers are increasingly moving towards digital fashion presentations
Showing online makes shows more accessible to the public
Critics are doubtful that these virtual experiences will replace traditional shows
In the four years since she launched her eponymous womenswear label in New York, Misha Nonoo has gained a place on the CFDA's prestigious Fashion Incubator scheme, been featured on Forbes 30 Under 30 List and garnered celebrity fans such as Emma Watson and Gwyneth Paltrow.
Now the Bahrain-born and British-raised Nonoo can add another string to her global, savvy young bow. For SS16, Nonoo is the pioneer of the "insta-show."
On September 12th during New York Fashion Week, Nonoo became the first designer to present her collection exclusively on Instagram, under the specially created handle @mishanonoo_show. With the sideways scroll function forming a miniature runway, for this show, everyone could sit on the FROW.
"The runway has worked for decades and I think it continues to work very well for certain designers" says Nonoo. "But with digital, there are so many new opportunities that do not have any geographical limitations, timing conflicts or seating restrictions. And that's what I am motivated by."
(At the time of writing, the handle had a little over 3,000 followers. Not a huge amount; but many will have undoubtedly unfollowed the account once the show finished.)
Nonoo is one of the industry's savviest young designers, but she's not the only one to apply digital tactics to the runway concept. In collaboration with PR team KCD's Digital Fashion Shows platform, British designer Zoe Jordan streamed her show online, on September 10th.
Reviews of the concept are thin on the ground (perhaps more so than if she had parlayed her collection in the typical format) but Jordan says "it has been really positively received. It's evergreen content and my virtual shop window. It definitely seems part of the cultural zeitgeist this season!"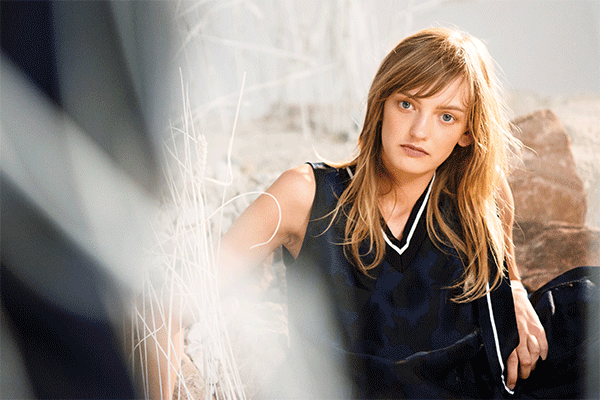 Nothing, of course, is more zeitgeisty than Instagram. It's "the place where fashion unfolds during the fashion week circuit" says Eva Chen, Instagram's newly appointed head of fashion partnerships (and something of an Insta-celeb herself.)
During fashion week, said photo app is full of "samey, blurry runway pictures." Instagram's solution is the InstaShoot. Hosted by fashion houses themselves, they are presentations specifically created for Instagram. Stella McCartney and Calvin Klein have both produced their own InstaShoots, with an impressive roster of other designers in the works: Prabal Garang, Proenza Schouler, Rodarte, Marc Jacobs and Moschino.
InstaShoots have not yet been used by brands in lieu of a runway show – currently they are designed to compliment. But they could be the solution for a young brand who wishes to start with just a capsule collection (and a smaller budget.)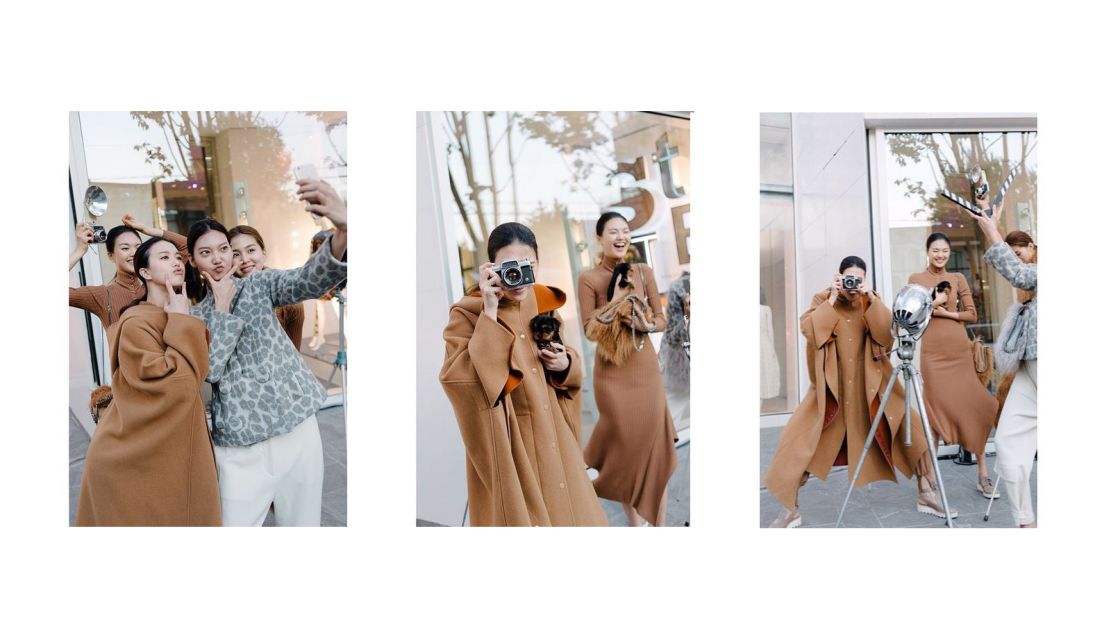 "I think everyone in fashion can acknowledge that the current fashion show set up isn't sustainable, or conducive to creativity" says Lou Stoppard, the editor of SHOWStudio, photographer Nick Knight's fashion film website. "Journalists and buyers now spend practically their whole year trekking around the world what with the rise of cruise/resort shows."
It's a salient point; during the SS16 fashion month alone, there are 439 shows and presentations (and that's not including the emerging fashion hubs like Copenhagen, Sydney, Stockholm etc.)
"The current system also fetishizes four cities – Paris, New York, Milan, London – which doesn't fit with the global fashion landscape."
Stoppard believes the drive towards online correlates directly with the way we shop. "So much fashion is bought online, without physical cloth being touched, it's hardly revolutionary to suggest it is shown or debuted online also."
Several things need to be addressed before this happens on a larger scale, however. "If brands are going to show in a purely digital form they need to have the option for their fans to buy straight away – the six months lag before clothes are available doesn't make sense to shoppers."
This is something Topshop Unique configured for their SS15 show, where a few select looks, different to those on the runway, were shown on Facebook – with a click to buy feature. This isn't something they repeated for AW15, so it's hard to surmise its success.
It's not a case of either/or, argues Caroline Issa, the CEO of Tank magazine and consultancy. Runway shows have been around in some sort of form for 70 odd years. As Chen puts it, "the creation of live streaming hasn't replaced runway shows." Rather, the answer may be a combination of multi-platform channels. A case of pick and mix, if you will. The fact remains that for many in the industry, an all-singing, all-dancing runway is still the optimum.
"I don't think Chanel, or Dior, or Prada, will ever just stream a show" says Issa, decisively.
Consultant and co-founder of fashion brand être cécile, Yasmin Sewell agrees.
"Is there ever going to be anything as wonderful as the truly sensory experience of a visionary fashion show? I'm all for progression, but those traditions are really where the essence of fashion lies. Can anything really be more 'fashion' than a Paris runway?"
Some believe that if runway shows are to be replaced by anything, it will be the static presentation.
"It makes sense for big brands to do big epic shows" reasons Lulu Kennedy, graduate showcase initiative Fashion East's founder, "but you have to think about how it will look on Instagram. Everyone loves a presentation because buyers get to see the clothes up close, instead of them whizzing past and the model bill is effectively halved."
It isn't just the digital platforms, or the fashion cognoscenti, who are precipitating this change. The power for change in fact lies with the customer.
"The market is more consumer-led than it has ever been" says Sewell. "For so long, the power has been with the press, but these days the customer can make or break your brand. There are a whole wave of brands that may get no support from major publications but who have managed to self-create huge hype and demand for their product through digital platforms and their global online following."
As Chen summarizes "the velvet rope has been pulled away from fashion. Instagram makes everything truly accessible." For some brands, the question that remains is not what city they will show in; but if they will show – in physical form – at all?