With its diverse cast of surfers, skaters, bodybuilders, aging hippies and street performers, Los Angeles' Venice Beach retains some of the bohemian charm that once put it at the heart of American pop culture.
The neighborhood's 50s and 60s heydays (when it spawned artists like The Doors and members of the Beat Generation) may have long since passed. But amid an influx of tech companies and tourists, who visit Venice in the millions each year, it is still a hub for the free-spirited, according to Israel-born photographer Dotan Saguy, who has spent the last three years documenting life on and around the beach.
"There's a bit of a circus-like atmosphere," said Saguy, an LA resident, during a phone interview.
"You'll walk along the boardwalk and see people playing racquetball, basketball or handball, and then you'll see surfers passing through, or people lifting weights at the Muscle Beach gym.
"Meanwhile, you'll find a whole bunch of hippies, tourists, people on drugs, homeless people and people with mental illness screaming incomprehensible things. Then you've got skateboarders zig-zagging between people, and all the mom-and-pop stores selling ice cream and fries.
"It's just a very vibrant place that has a mix of many different sports and cultures."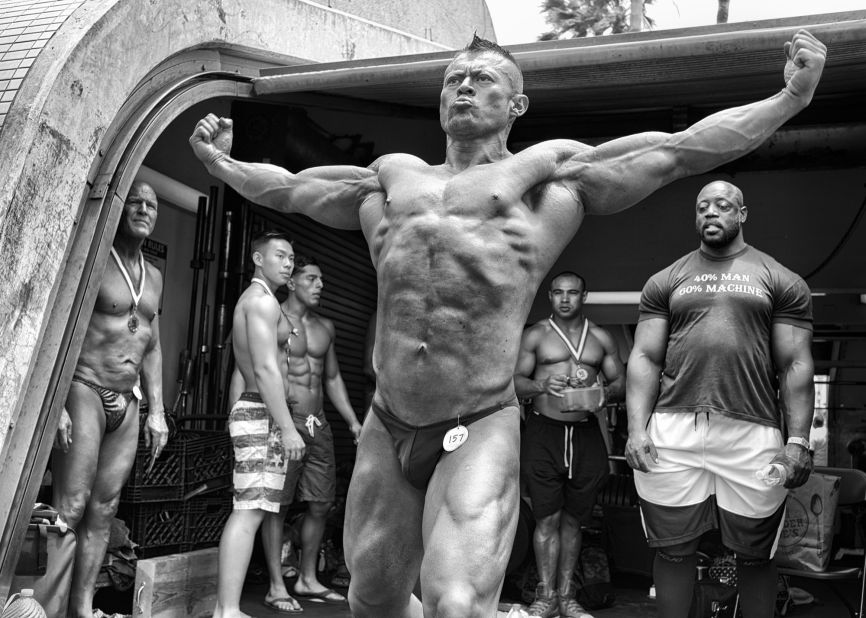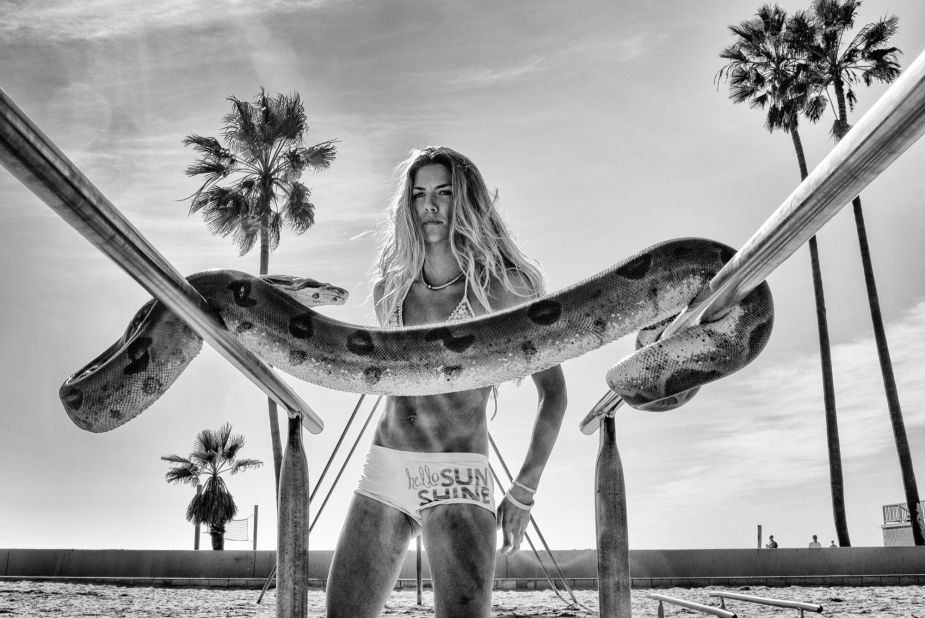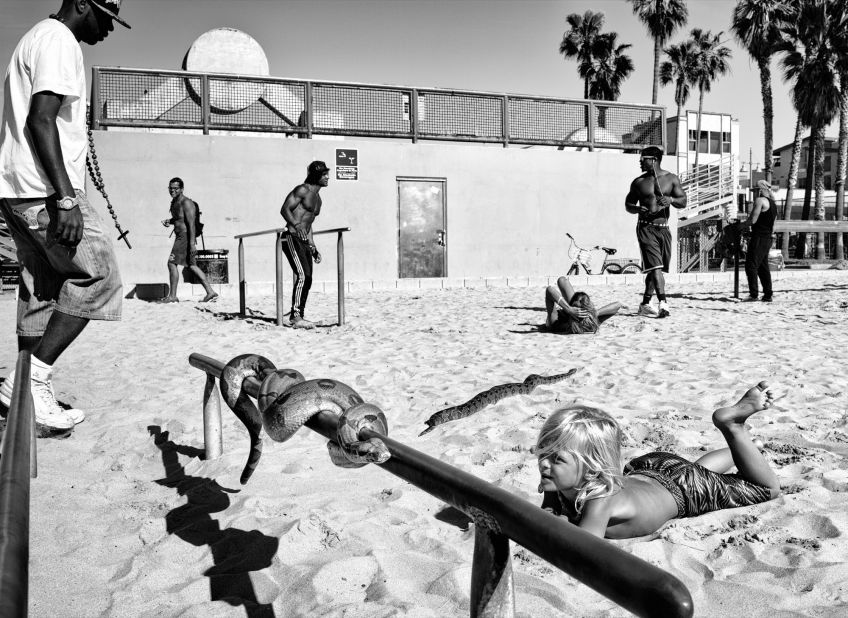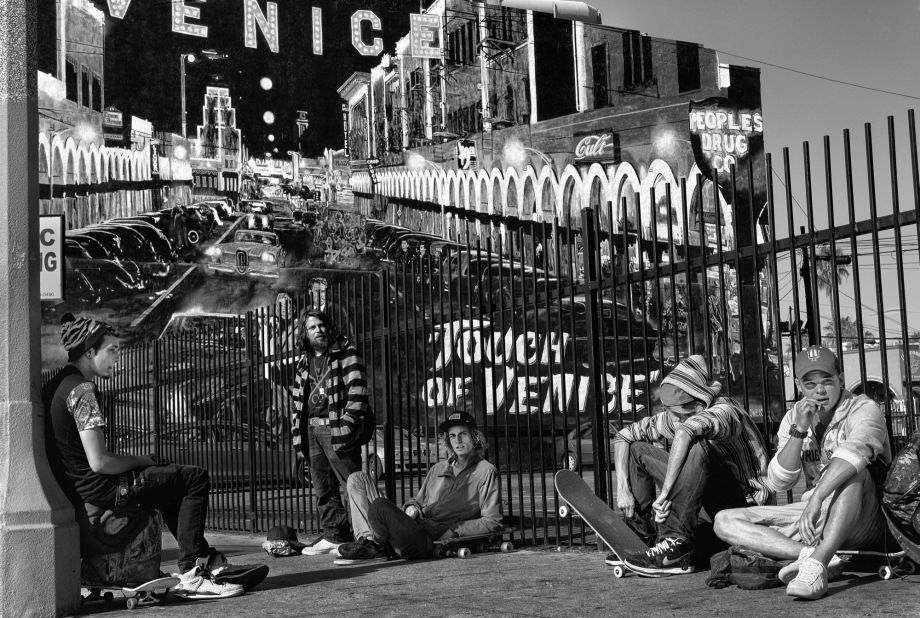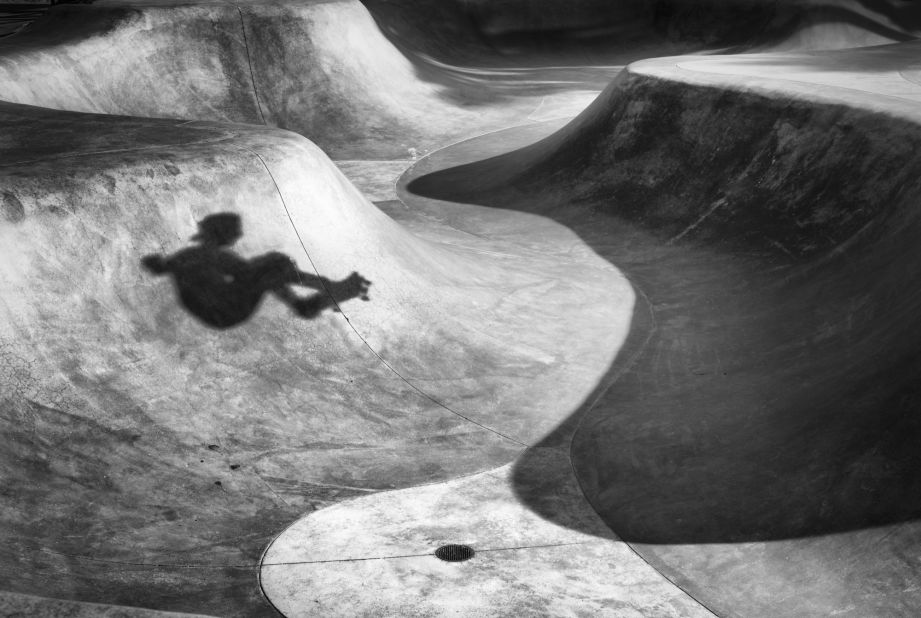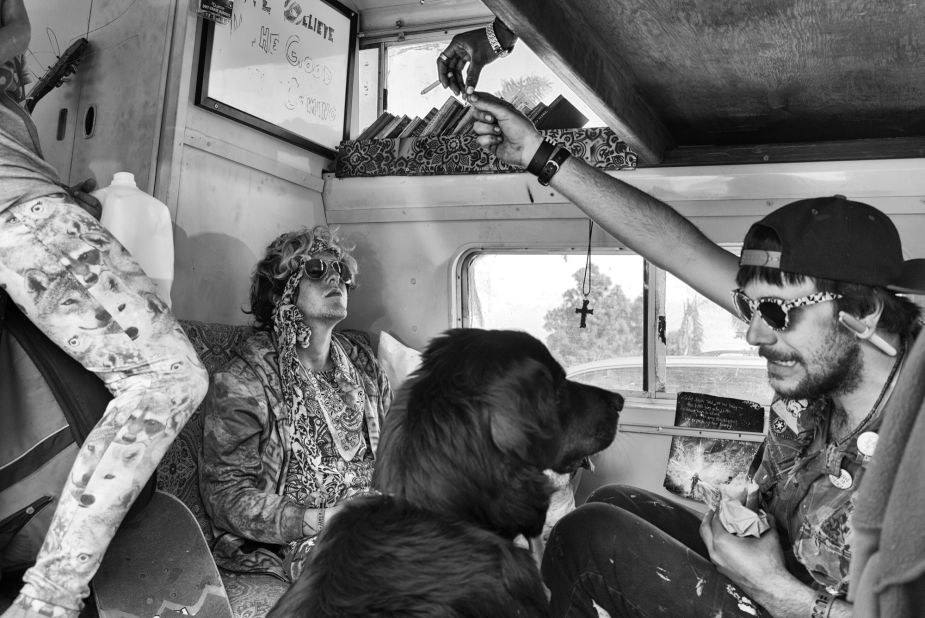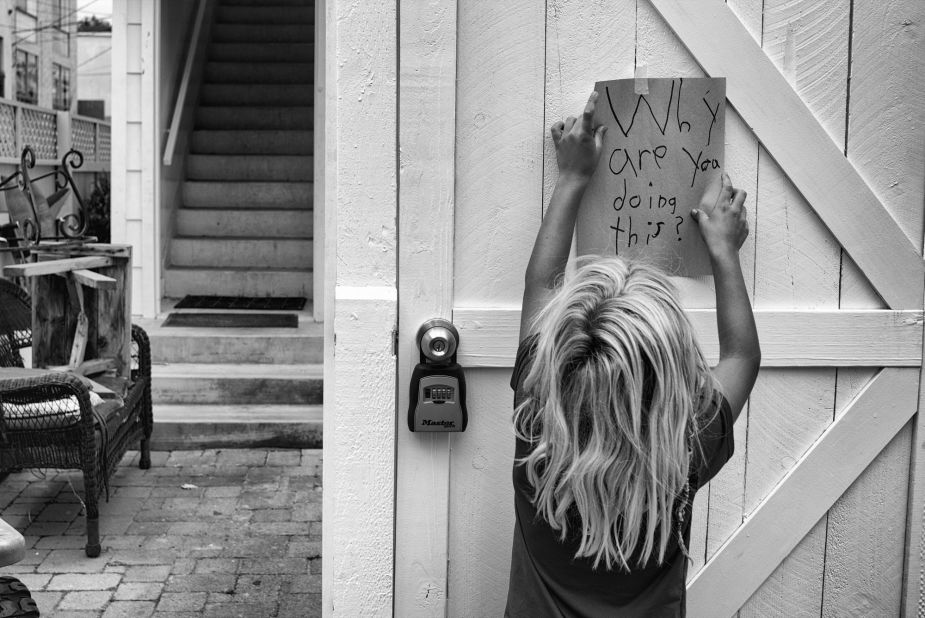 Photographer Dotan Saguy captures the fading bohemia of Venice Beach
Saguy has collected almost 70 of his images into a new book, "Venice Beach: The Last Days of a Bohemian Paradise." Some of the most striking photographs include oiled up bodybuilders preparing for competition and shaggy-haired musicians holding a sign reading, "Touring USA fueled by kindness."
The collection captures a motionless energy reminiscent of the celebrated French street photographer Henri Cartier-Bresson, who Saguy names as an influence. And, true to Cartier-Bresson's artistic tradition, the 47-year-old chose to shoot the series in black and white.
"I wanted to show the timeless aspect of Venice," he said of the decision. "You can't really date the photos … and that was by design. I wanted to show Venice the way that it's been for the last 30 years.
"Venice is very colorful – and not always in the most aesthetic way. You'll have tourists with bright red T-shirts ruining photos. So it's easier to shoot in black in white, because you don't have those distractions and you can really focus on the characters."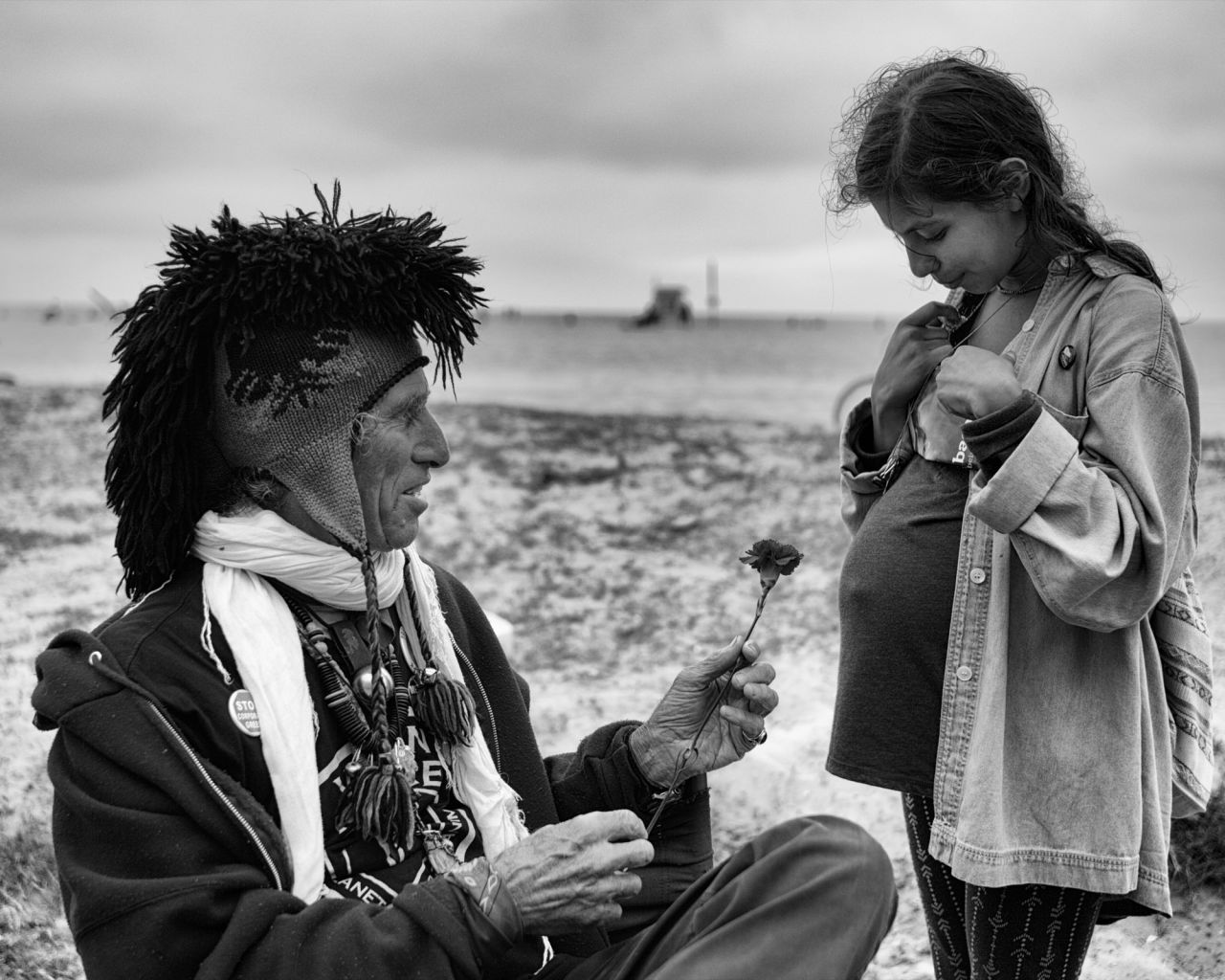 Resisting gentrification
Despite its laid-back subject matter, the collection serves as a gentle rallying cry against the gentrification that Saguy has seen unfold since moving to LA from Paris in 2003.
Recent research by US property site Zumper found that median rental prices for apartments in the neighborhood now exceed those found in famously affluent areas like Beverly Hills and Bel-Air.
The photographer said that many in Venice's community have been priced out by rising rents. He claims that one of his book's subjects is currently fighting eviction after a developer bought her apartment block.
"If you go to Venice Beach on the weekend you'll bump into a whole bunch of people who look and behave like locals, but they're (actually former residents) who only come back on weekends, because they live 20, 30 or 40 miles away.
"It comes back to its old self on weekends, but during the week its much emptier. The people you see there are (often) affluent newcomers. They might be carrying a surfboard, but they live in 2- or 3-million dollar condos."
As well as documenting lifestyles that are slowly disappearing from sight, Saguy wants his images to raise awareness of – and help protect – the community's unique culture.
This sense of activism is encapsulated in his image of two masked demonstrators, one of whom carries a sign reading "Love Venice, Hate Snapchat" – a reference to the tech company's decision to set up headquarters in the neighborhood, sparking protests last year.
"There's a resilience to Venice, and I think locals are very aware of preserving what's there. So I think, to some extent, that I'm hopeful," he said, suggesting that the 1.5-mile-long boardwalk's popularity with tourists may afford it a certain protection.
"It's the goose that laid the golden egg," he added. "And they're afraid to kill the goose."
"Venice Beach: The Last Days of a Bohemian Paradise," published by Kehrer Verlag, is out now. An accompanying exhibition is showing at Venice Arts in LA from Aug 11 to Sept 21.