At 250 years old, Lapérouse is one of the most the prestigious, glamorous restaurants in Paris. Overlooking the Seine from the left bank, it was a favorite meeting place for the likes of Victor Hugo, Gustave Flaubert and Emile Zola, who frequented the private rooms on its second floor to discuss literature and politics.
But that's not all that happened in these "petits salons."
"Rich men would come and visit their mistresses in those rooms," says German photographer Ellen von Unwerth. "So you can just imagine all the scenes and the scenarios going on."
While the times may have changed, many remnants of the restaurant's past remain untouched – like a room of mirrors, etched with names and hearts.
"One very famous thing is that rich men would spoil their mistresses with jewelery," she said. "They were given diamonds and the best way to prove it's a diamond? You scratch it on the mirror, and if it scratches it means it's real. Otherwise, it's just glass."
Going behind the scenes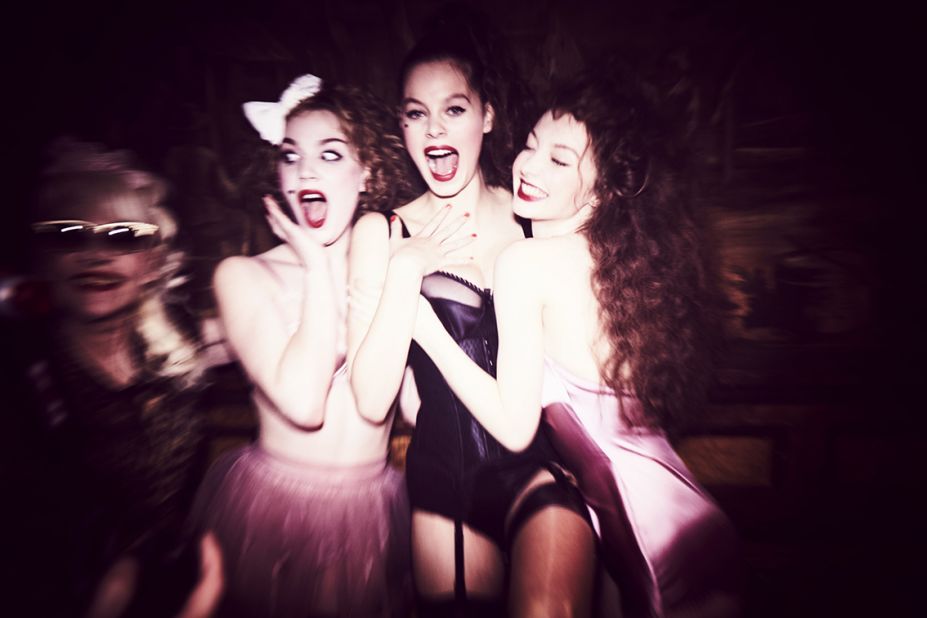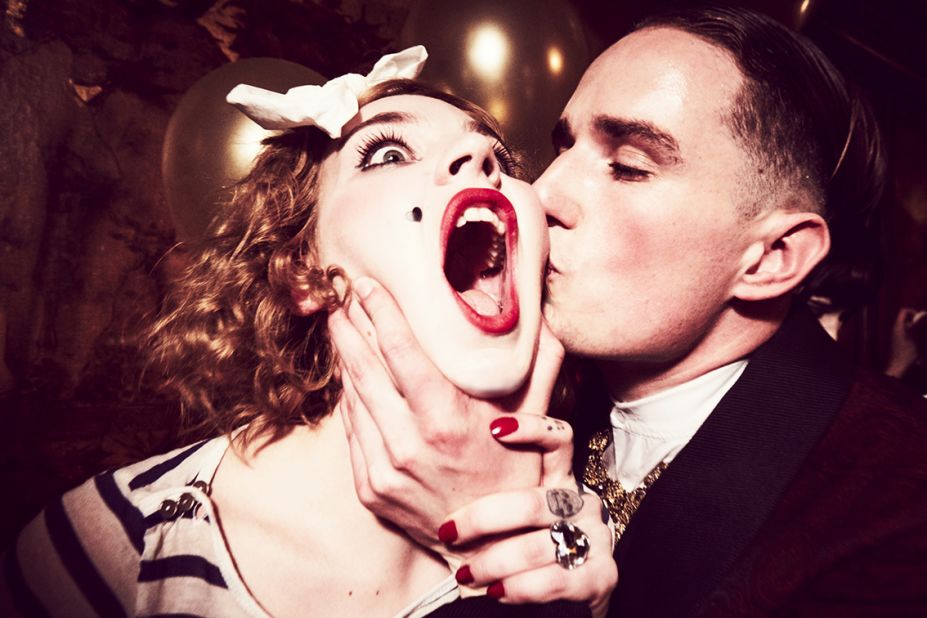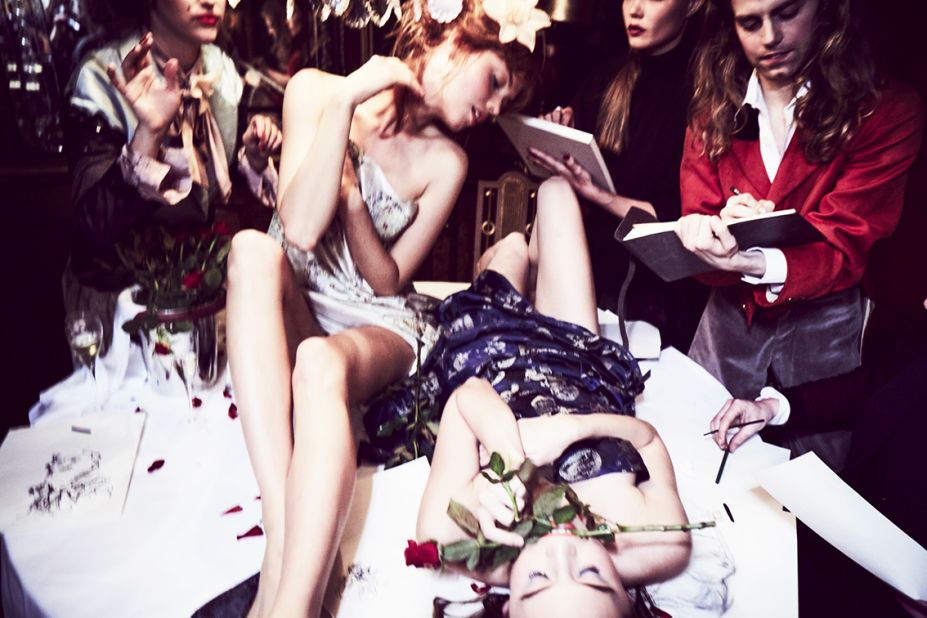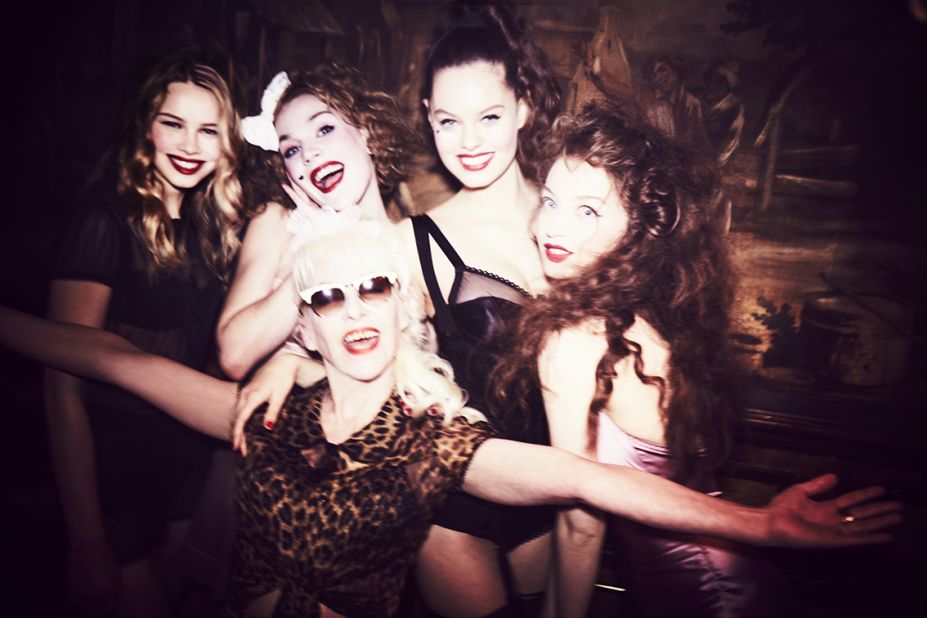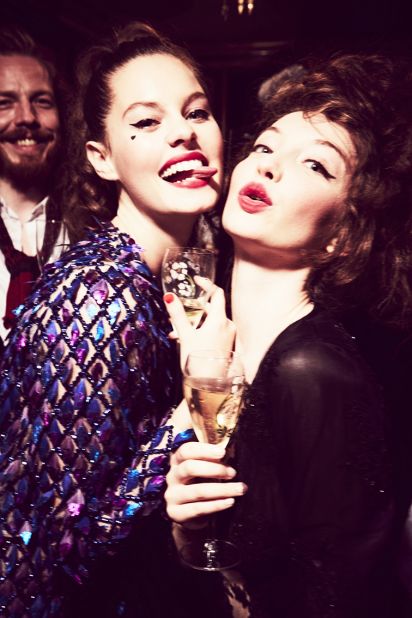 Perusing Lapérouse with Ellen von Unwerth
These hidden details made Lapérouse the ultimate inspiration for von Unwerth, who invited CNN Style behind the scenes on an exclusive photo shoot at the historic establishment.
The shoot saw von Unwerth's friends – including Sorapol creative director Daniel Lismore, lingerie designer Fifi Chachnil, and Bolshoi ballerina Maria Vinogradova – frolicking, drinking, and dancing in the salons, champagne flowing, as though they've gone back through time to Lapérouse's heyday.
"As a photographer, I always think of inspiring ideas for pictures; I always try to recreate scenes," von Unwerth says. "So when I come here I just imagine all the things that happened in the room. It's really wonderful."
Watch the video above for a look behind the scenes at Lapérouse.