Art and animal flesh collide in "Making Beauty," Elpida Hadzi-Vasileva's first major UK solo exhibition, at the Djanogly Gallery in Nottingham.
Known for her immersive installations, the Macedonian artist works across sculpture, installation, video, photography and architectural intervention, with materials ranging from the ephemeral and precious to the downright strange.
Specifically, she works using animal organs, transforming the perishable waste products into artistic materials via a chemical process akin to embalming.
At the Djanogly Gallery, Hadzi-Vasileva will show three works including "Haruspex," which centers on a chalice-like form made from a cow's stomach; and "Fragility," which routes light through pigs' caul fat, juxtaposing experience and materiality.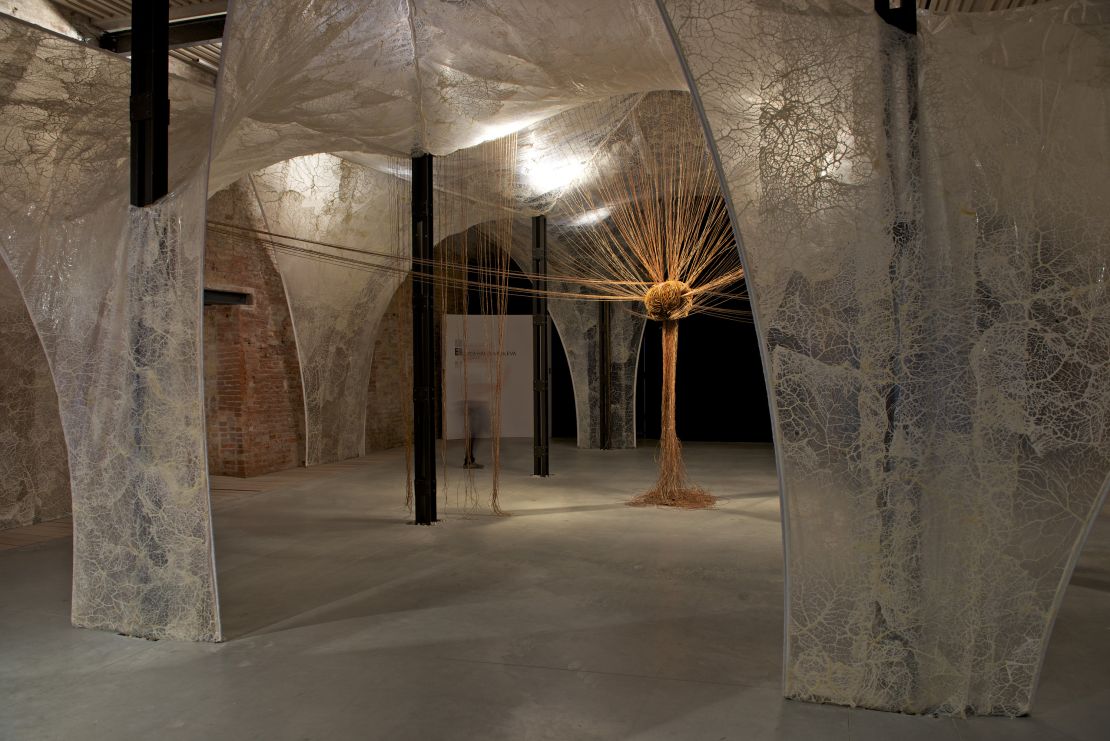 The most recent, "Making Beauty," was produced with the support of the UK's Wellcome Trust. For the last year, Hadzi-Vasileva has been collaborating with UK medical research centers to create sculptural and sound works focusing on digestive diseases and inspired by medical processes and technologies, made using organs.
Hadzi-Vasileva spoke to CNN about the appeal of waste and the true nature of beauty.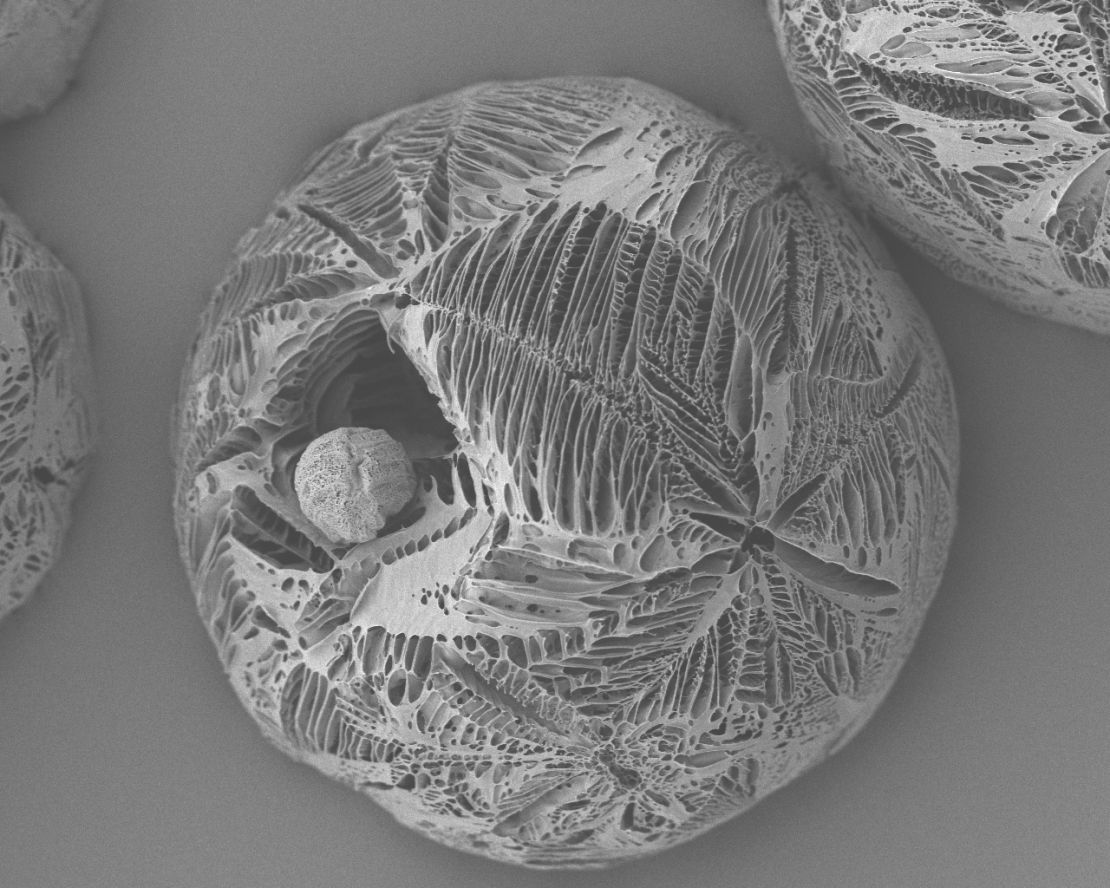 What made you decide to start working with waste materials?
I became interested in the idea of waste product as something that could be preserved. I started looking at materials that have no value and asked, "How can that be preserved and turned into something more valuable?"
My first project, in 2000, looked at the salmon fishing industry where maybe 10 percent of the fish has value, and the rest can be thrown away. I wanted to look at that other 90 percent.