When you look at Aida Muluneh's work, it's clear where her passion lies: Ethiopia. The photographer has been telling the story of Ethiopia long before it started trending this year. The country has undergone tremendous change in 2018, most of which stems from the election of its new 41-year-old Prime Minister, Abiy Ahmed, one of the most progressive leaders in the country's history.
Muluneh's work has garnered international attention and her photographs have been displayed at MoMA, at Toronto's Aga Khan Museum and at the largest European photography festival in Baden, Austria.
Muluneh was born in Ethiopia, a child of the diaspora. As a youth, she lived in Yemen, England and Cyprus, before finally settling in Canada. Her education brought her to the United States, where she graduated from Howard University, in Washington DC. Later, she became a photojournalist with the Washington Post, before finally moving to Addis Ababa, Ethiopia's capital, in 2000.
"My work often starts with a sketch, and I approach each image as a film production in which the character, set design, lighting and styling come together," she said in an email interview. "I utilize face painting as a form in which the inspiration is driven by body ornamentation, not only in my country, but also various parts of the world. I am deeply influenced by various traditional cultures, hence in a sense, I am bringing the past into the future through various forms."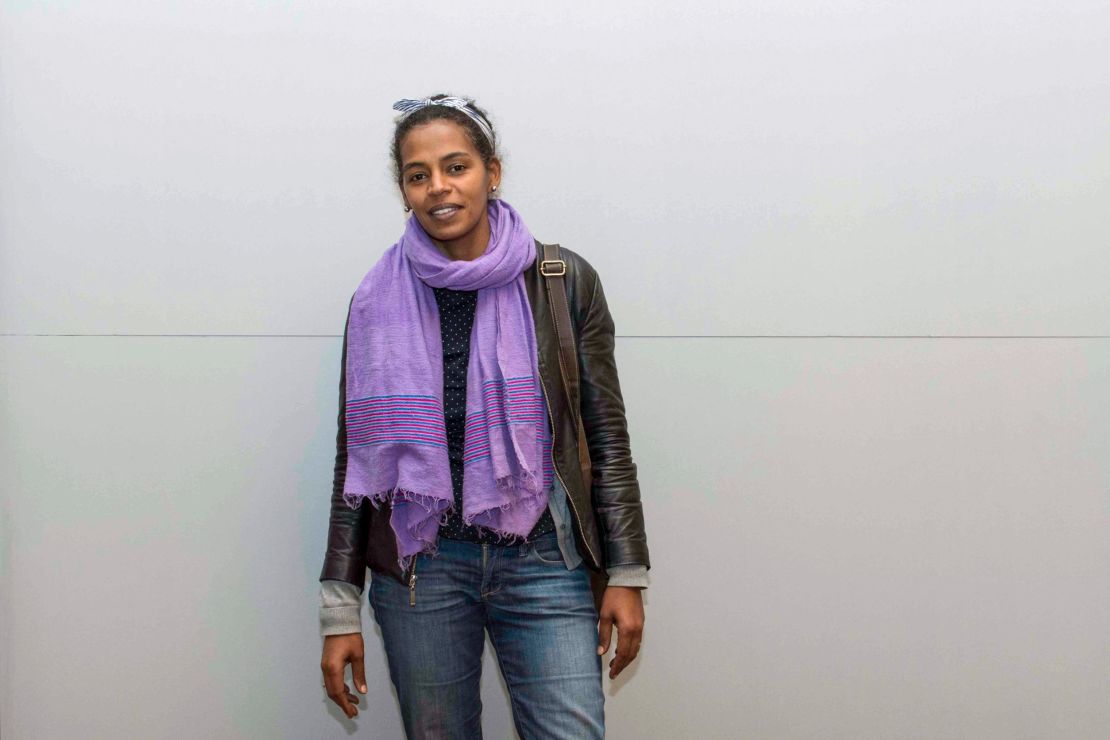 In 2010, she established Desta for Africa Creative Consulting, a private company dedicated to educating and developing society through art in Ethiopia. The organization spearheads Addis Foto Fest, a photography festival featuring international photographers.
Muluneh is also part of a bigger movement, with different organizations such as Center for Photography in Ethiopia working to provide training platforms for Ethiopian photographers, as well as creating a better narrative out of Ethiopia.
"The main challenges for photographers on our continent is the lack of adequate and sufficient institutions that teach photography to help African photographers compete in the international market," she said. "I believe that our focus should be in developing a visual language that offers a balanced perspective as it relates to Africa; this however, cannot be accomplished until we build our own institutions and platforms to share these perspective images."
Below, Muluneh describes some of her work from the series "The World is 9," which was first exhibited at the David Krut Projects in New York but has continued on at various exhibits internationally.
"All in one"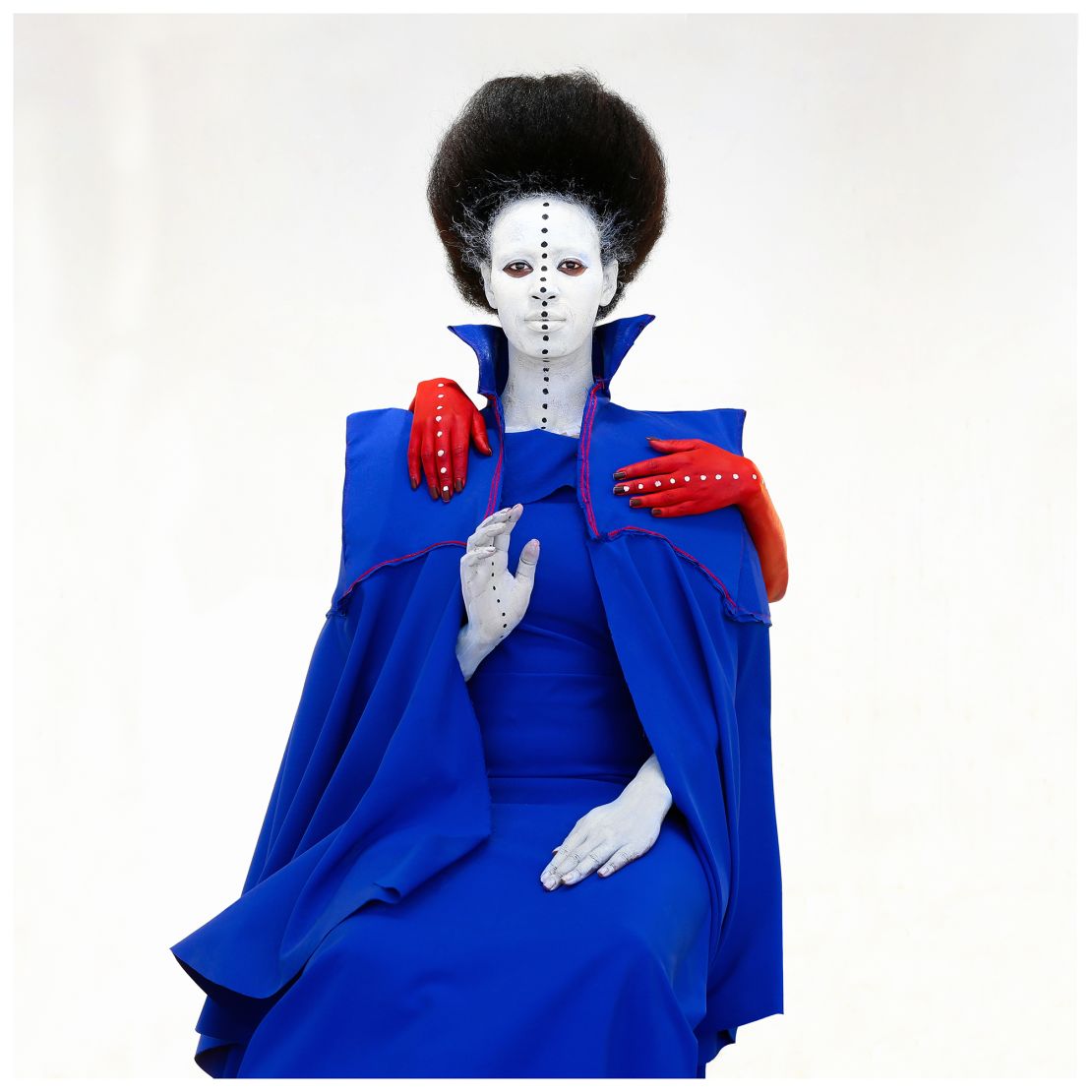 "Ethiopia has a long-standing history with Christianity (older then Europe), Islam (first country that accepted Muslims), and Judaism (the union of King Solomon and Sheba which established the empire with the birth of Menelik). All these religions still exist in, and shape, the country to varying degrees. I wanted to create a piece in dialogue with both paintings you find in orthodox churches and with images of Haile Selassie, who was often posed in paintings holding an orb (symbolizing the world) in one hand, and in the other hand making a gesture with three fingers, symbolizing the Holy Trinity. A similar pose can also be found in Buddhist imagery. With that said, this piece is in a sense about faith and spirituality."
"The Morning Bride"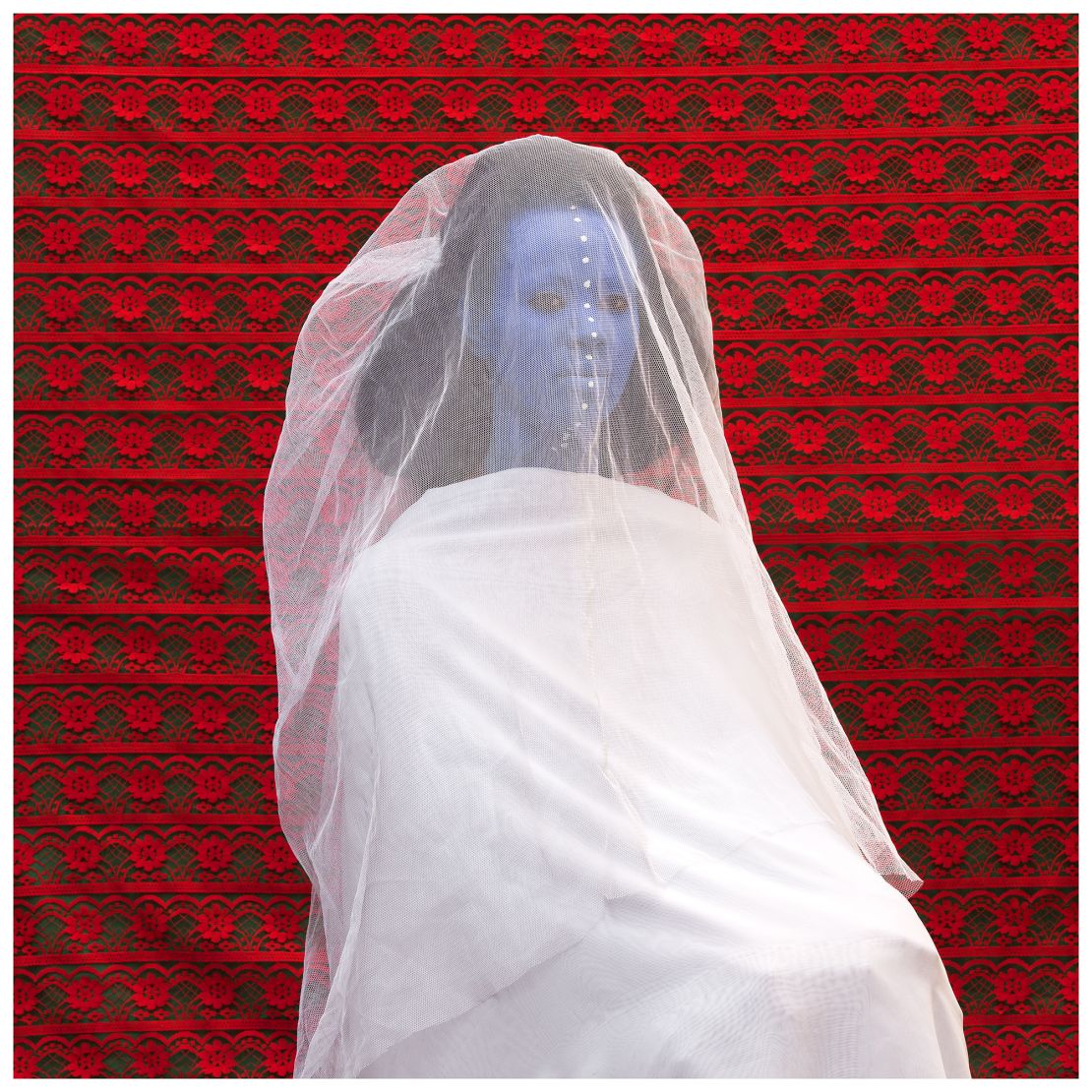 "This is a piece about two kinds of women: the one who is eager to get married, and the one who is married off without wanting to be married. For many women in this country, there is the pressure from families to get married and have children. It is interesting to me that as we move closer to modernity in this country, the tug of war exists with women who still want to pursue their careers, and at the same time have a family.
"I spent three years working on a book project about prominent women in Ethiopia called 'Temsalet: Phenomenal Ethiopian women,' in which I took 63 portraits of woman from all walks of life who had made significant contributions to the progression of our people. Having them sit for a portrait, I realized that a majority of these extremely ambitious and successful women were mostly divorced, or never married. I began to ask the question, 'Why can't a woman follow her dreams and have a family life?' Hence the title is a play on the homonyms of 'morning' implying early, and 'mourning' with grief or regrets."
"The Departure"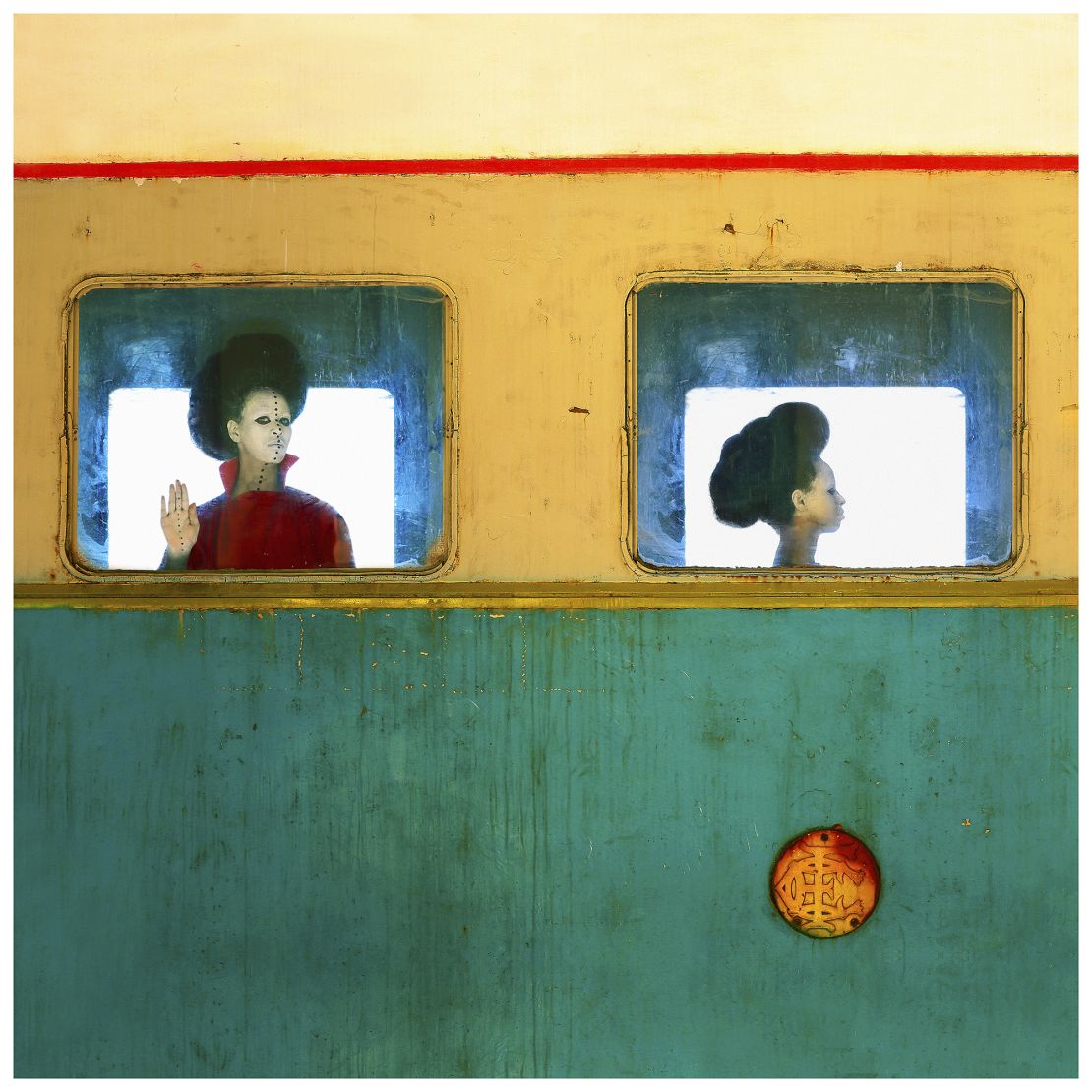 "The next pieces were all shot at Leghar (La Gare), the historic Addis Ababa train station built in collaboration with the French government, and that connected Ethiopia with Djibouti.
"This image was shot in one of the passenger's cars that was still parked on the tracks. The circle logo that you see is the combination of the Emperors logo and the French company that built the train lines. A lot of this image relates to the departure from the past, from a 2,000-year history that was deleted by the communist era, yet still lingers, tattered, rusted and dysfunctional. It is also symbolic of my personal departure from Ethiopia as a young child, leaving a place that was familiar to me into a place that remains foreign.
"Until very recently, you could still find at the station the train carriages of Emperor Menelik and Haile Selassie (whose train car was donated by Queen Elizabeth II). To me, the train station is a fragment of our history that we often forget, as a nation that defeated colonial invasion twice to mark us as the only African nation to maintain its independence from Europe."
"Strength in honor"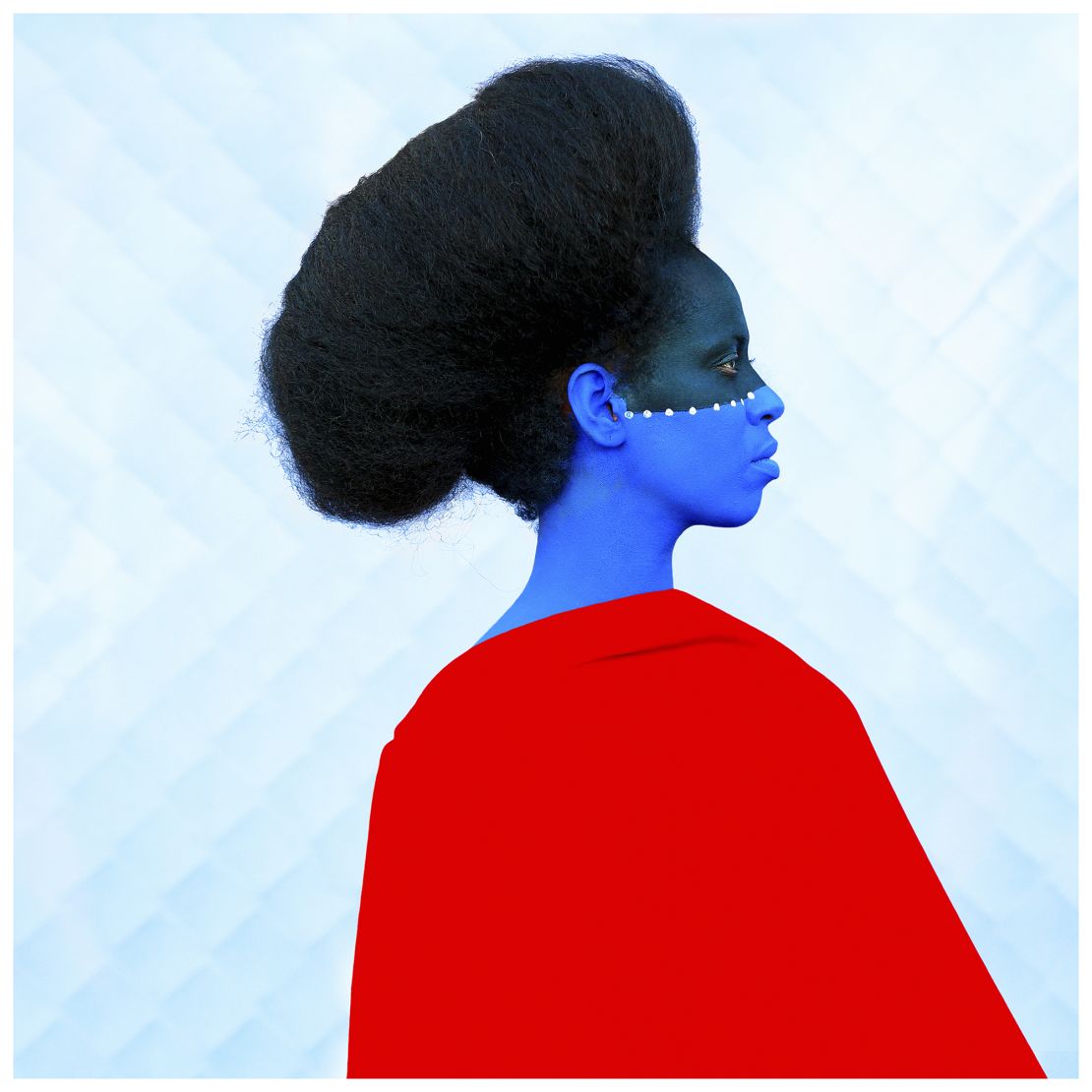 "Over the past decade of living in Ethiopia, and while organizing the Addis Foto Fest, I've come across many archival images of Ethiopia. Though not unique to Ethiopia, I have often found so much elegance and prestige of the people gazing back to the camera – of a time that has since long gone. One of the most impressive things for me was how regal they looked, how their afros were so perfect and beautiful. This piece reminds me of that period, which is filled with pride, history, culture and dignity."
The Being exhibition is currently on at MoMA through Aug. 19, 2018.
The largest European photography festival is currently on display in Baden, Austria through September 2018.
Toronto's Aga Khan Aga Khan Museum will feature Muluneh's work until early September 2018.