Editor's Note: This feature is part of CNN Style's series Hyphenated, which explores the complex issue of identity among minorities in the United States. This story was updated after the Academy Awards.
Throughout the awards season, the stars and creators of "Everything Everywhere All at Once" have shared their personal experiences with racism and representation in Hollywood.
Many of them have noted how significant it is to receive this level of recognition in an industry that's been historically hard to break into for non-White actors, and they've also shared how their lives as immigrants and children of immigrants have shaped their work.
The latest chapter unfolded on Sunday night, with a series of powerful acceptance speeches as the genre-bending movie won seven Oscars.
"For all the little boys and girls who look like me watching tonight, this is a beacon of hope and possibilities. This is proof that that… dreams do come true," Michelle Yeoh said after she made history as the first woman of Asian descent to win the Academy Award for best actress.
Below are some of the stories shared on Oscars night and in previous interviews and awards ceremonies.
Someone marveled that she spoke English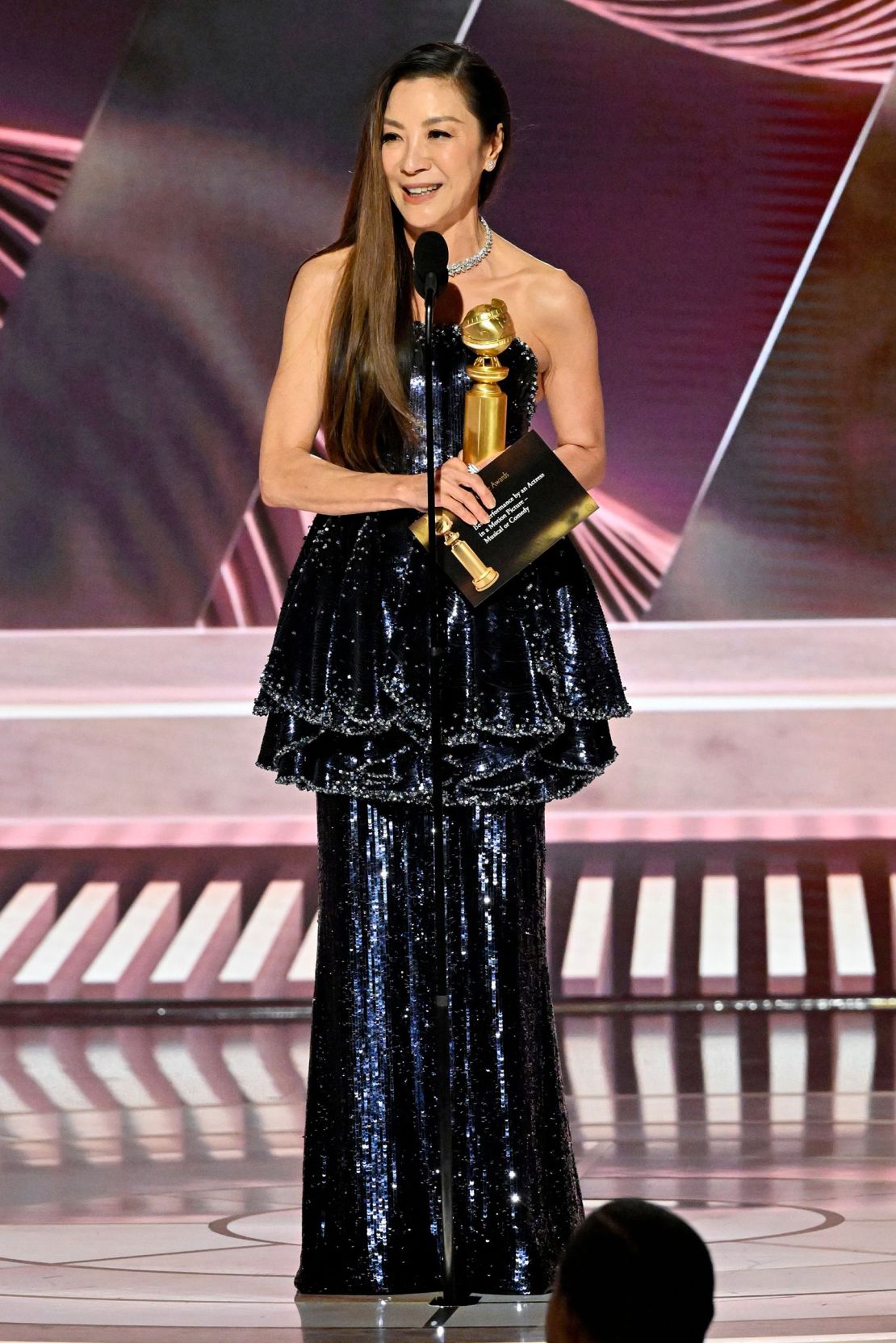 Yeoh, who plays failing-laundromat-owner-turned-superhero Evelyn Wang in the film, arrived in Hollywood after many successful years as an actor in Hong Kong.
She soon learned the reality of the US entertainment industry was different from what she expected.
"It was a dream come true until I got here," Yeoh said as she accepted a Golden Globe award for best actress. "Because, look at this face. I came here and was told, 'You're a minority.' And I'm like, 'No, that's not possible.'
"And then someone said to me, 'You speak English!' …and then I said, 'yeah, the flight here was about 13 hours long so I learned."
Yeoh was born in Malaysia and grew up speaking English, like many people who live in Asia and around the world.
"Everything Everywhere All at Once" is her first time receiving top billing in a Hollywood movie. Yeoh, 60, told CNN's Christiane Amanpour that it's been a long time coming.
"You receive scripts. And as the years get bigger, the numbers get bigger, the roles seem to shrink with that. As you know, as a woman, as an Asian woman… somehow they start putting you in boxes. And it's always the guy who gets to go on the adventure and save the world," Yeoh said.