In her striking images of the Faroe Islands, a remote archipelago between Iceland and her native Norway, photographer Andrea Gjestvang depicts islanders and livelihoods that are as tough and unforgiving as the windswept landscape.
Fishing trawlers travel through frigid seas. Clouds roll over craggy mountains and cliffside villages. Clothes and boots are stained with the blood of slaughtered livestock and marine animals. Well-used tools hang from the walls of traditional wooden buildings.
The innate connection between Faroese people and their surroundings is woven through Gjestvang's new book about the islands, "Atlantic Cowboy." Portraits appear alongside dramatic landscape shots that reiterate the Faroes' harsh conditions and remoteness of settlements dwarfed by neighboring mountains.
"I'm not a landscape photographer but, just like when I portray people, when I photograph a landscape, I look for mood," Gjestvang said during a video interview. "I try to think about the landscape as also kind of a portrait, or something that express feelings, somehow."
Gjestvang's photos also reveal another challenging aspect of life in the Faroes, which may have been first inhabited by Irish monks in the 6th century: Her subjects are almost exclusively male.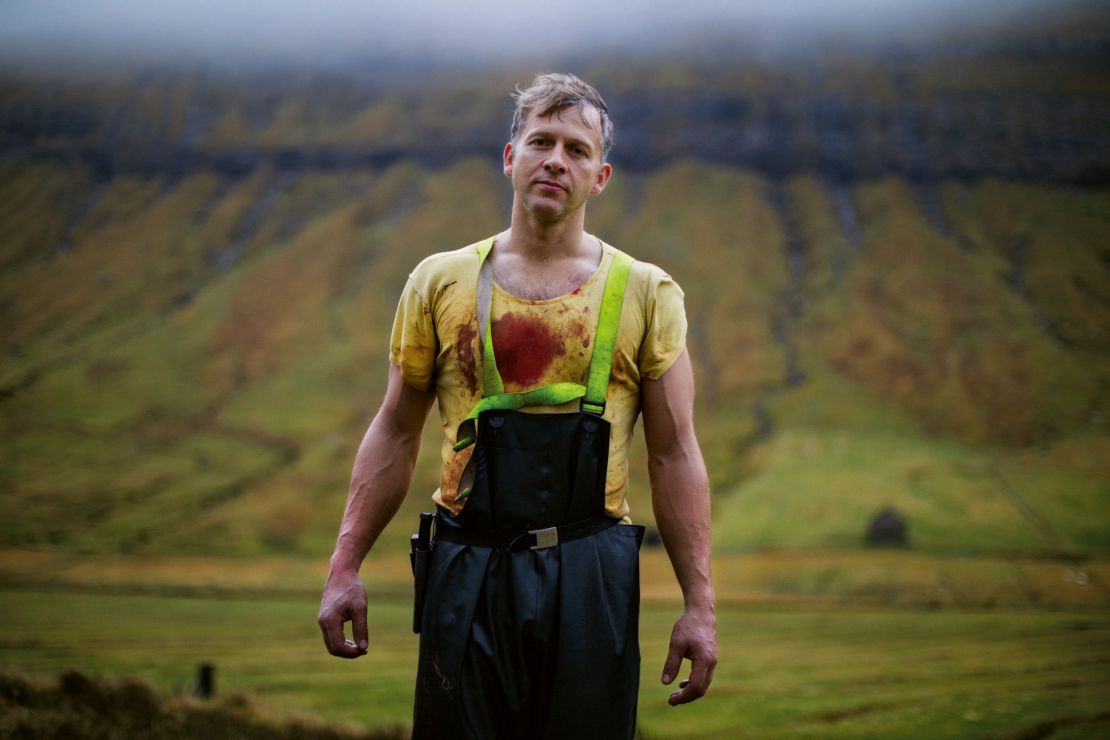 Though much of the Faroese economy revolves around physically demanding jobs traditionally taken by men — the islands' fishing industry alone employs 15% of the workforce. Visiting several times annually over the course of six years, Gjestvang trained her lens on the lives and communities of the islands' unmarried men. They are shown plucking seabirds' feathers, tending to goats or hauling the carcasses of a slaughtered pilot whales to shore. (Whale meat was once an important part of the Faroese diet, though the nation's controversial whale and dolphin hunts now spark global outrage.)
Young women, meanwhile, often choose to study or work in Copenhagen (the Faroe Islands are part of the Kingdom of Denmark) or elsewhere in Europe.
Many never return, Gjestvang learned. According to World Bank data, just 48.2% of the self-governing nation's population in 2021 was female, putti