Last weekend, Coachella, the internationally renowned festival, opened in Indio, California. It's here in the desert that, for the last 19 years, the world's most celebrated musicians have taken to the stage, but also where summer fashion trends are perpetuated.
Take a quick look through this year's Coachella street style photos and you'll see a few recurring elements: fringe and cutoffs; gladiator sandals and desert boots; metallic bindi tattoos; Mexican-style embroidery and vintage-inspired anything.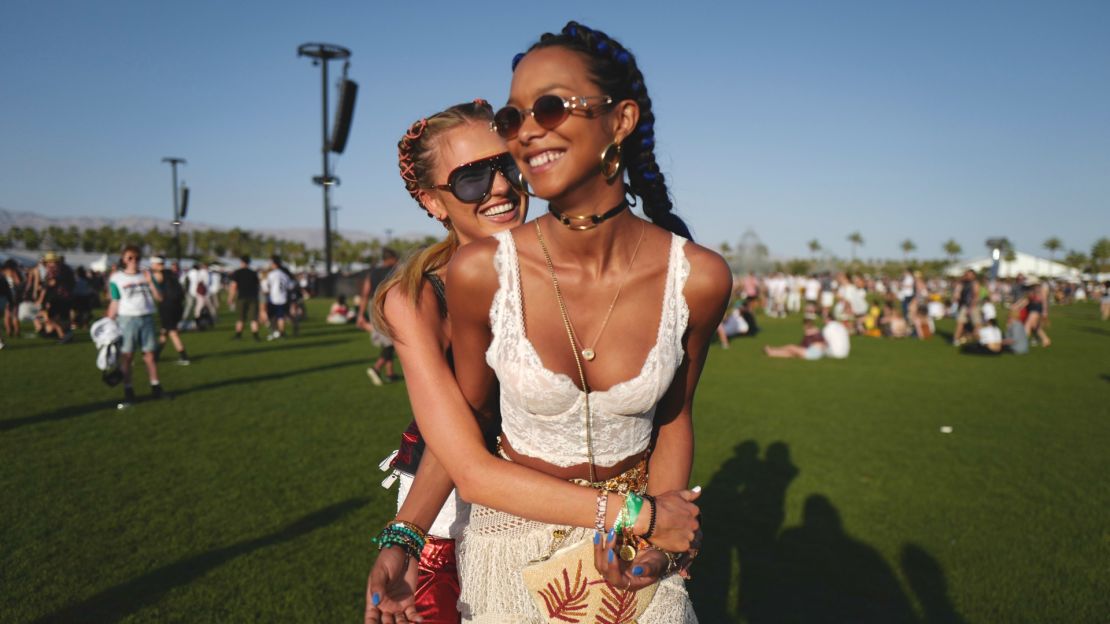 Do you get the feeling you've seen this all before? That's no coincidence: The initial obsession with the celebrities who graced Glastonbury in rubber boots, short-shorts and vintage fur in the mid-aughts has spawned a global fashion aesthetic that continues to thrive as modern festival-goers scour the shops for pieces that evoke the right aesthetic.
"Fashion and nostalgia have always gone hand in hand, and when it comes to Coachella, it's that whole romanticism about having a music festival, open in the prairies, with a flower child look. It's a hippie look mixed with grunge elements," said Anupreet Bhui, senior editor for global street style at the trend forecasting agency WGSN, who monitors more than 20 festivals around the world. "It's more about the looks than the ideology. Let's not forget: it's the Instagram generation."
Brands and retailers have clearly taken note, with Topshop, H&M, Adidas, Barneys and others dispensing festival-focused capsule collections and shopping edits.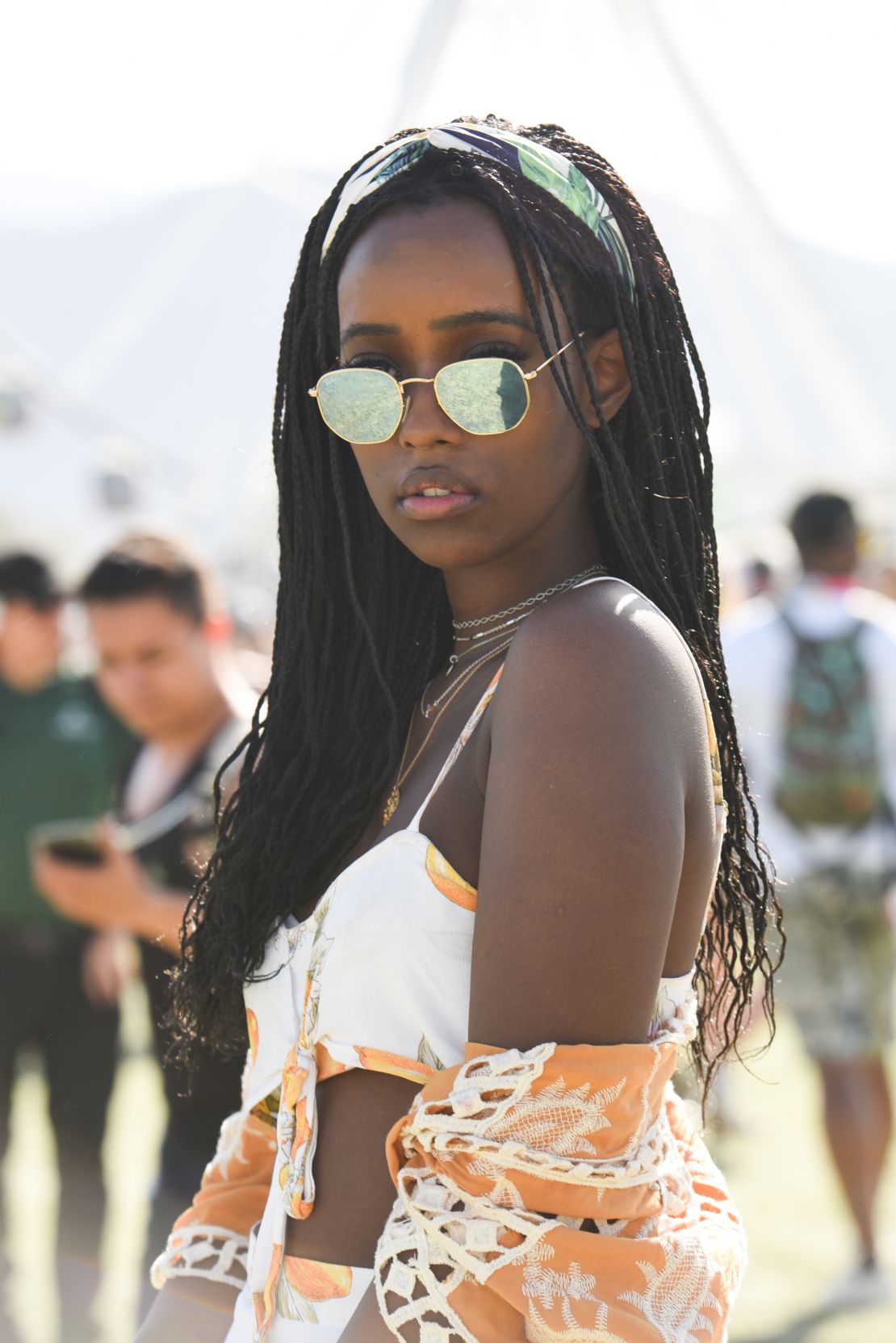 "So many brands are more and more bent on millennials and Gen Z and it's a part of the zeitgeist to understand what the youth is wearing and doing. Coachella is one of the most popular festivals globally. Almost everyone knows about Coachella because it draws the star power, the celebrities and influencers," Bhui said.
Emmanuelle Dirix, a fashion historian and lecturer at the Leeds College of Art, suggests that this increased focus on celebrity presence has led to the homogenization of festival style.
"We're turning into a more visible society and Coachella is the modern celebrity version of the Edwardian social calendar," Dirix said.
"It all started with Kate Moss and Sienna Miller (at Glastonbury), and became capitalized by fast fashion companies a decade later, when you started seeing specific collaborations with fashion brands and licensing deals with festivals like Coachella. It's mostly at the lower end of the market, with Topshop curating in-store festival shops – macramé, fringes, tassels, so-called 'ethnic' elements. (Coachella) has taken on its place as a mini collection in the fashion calendar."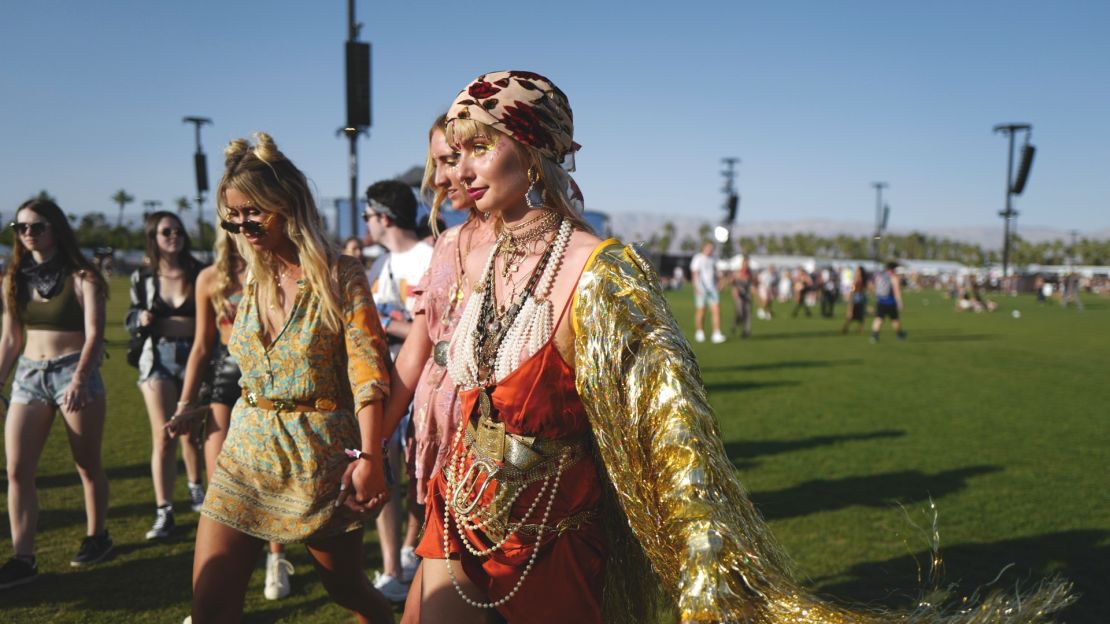 But it's not just fashion brands cashing in on fashionable attendees' style aspirations. During the first weekend of Coachella, American Express ran Platinum House, a lush pop-up retreat at the Parker Palm Springs hotel, where its members could enjoy a Milk Makeup station and SoulCycle-run fitness classes, and shop a capsule festival collection by cult streetwear brand Knowlita while sipping cocktails.
"We are increasingly focused on the millennials and we feel that festivals are the greatest way to reach that audience," said Walter Frye, American Express' vice president of sponsorships and branded entertainment, who instigated the collaboration with the festival four years ago. "Because it's a destination, Coachella attracts an older, more affluent millennial than other festivals, and we see that we are engaging thousands and thousands of card members that are there, and attracting new customers."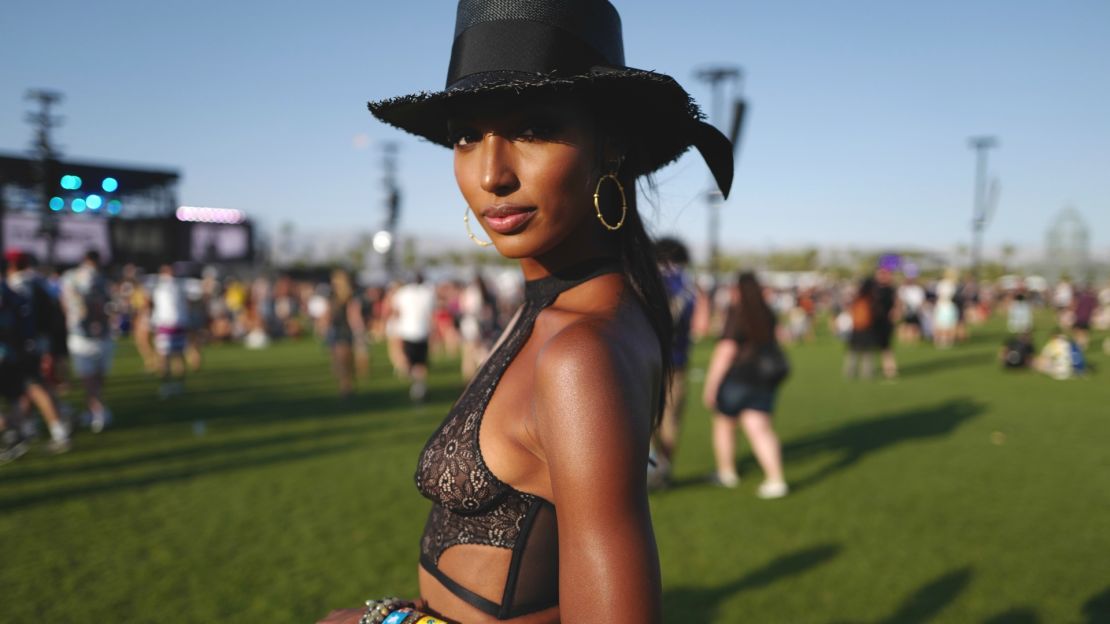 However, many have observed that this sanitized version of bohemianism couldn't be further removed from its original spirit. As journalist Lynn Yaeger noted on Vogue.com in 2014, "the ensembles favored by Coachella attendees are almost exact replicas of what their parents wore at Woodstock (in some cases – do the math – this could actually be their grandparents.) These facsimiles are donned without irony, causing me to wonder – has there been any other time in sartorial history when the clothes that four decades ago were considered young and cool would, nearly a half century later, play that exact same role?"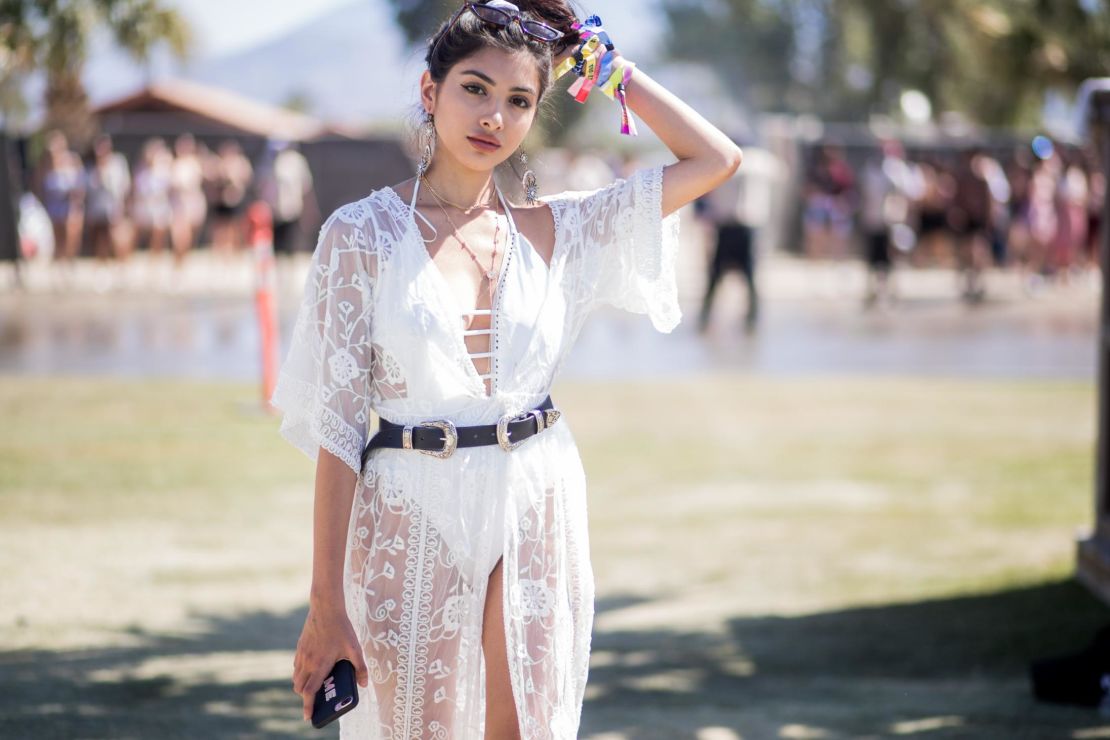 Even the trendsetters who popularized so-called festival style in the first place are getting fatigued. Speaking to the Hollywood Reporter last month, Alexa Chung, a street style favorite and Glastonbury regular, said that the festival's commercialization was part of the reason she chose not to attend this year.
"It's a place where you used to be free to express yourself but because of social media now, it's the one weekend where's there's more pressure to get dressed now and that doesn't make sense to me," she said.
"Festivals should be a time to unwind and celebrate with your friends and have fun."