A charter school principal in Tallahassee, Florida, did not follow procedure before a lesson on Michelangelo's statue of David was given to sixth graders, school board Chair Barney Bishop III told CNN.
Due to this and other issues, she was asked earlier this week to either resign or be terminated from her position, Bishop said. She chose to resign.
Hope Carrasquilla, the former principal at Tallahassee Classical School, told CNN that things had been escalating over the past year.
"My board chair has not been happy with me," she told CNN, adding that she did not always follow every policy and procedure.
Agreeing with Carrasquilla's assessment, Bishop told CNN that over time it had become evident the school needed to go in a different direction and with different leadership, and he had expressed that to her on many occasions.
"She was not let go because of Michelangelo's David lesson," he said.
"Our school is two and a half years old. Every year we show that picture in the Renaissance Art class taught to our sixth graders," he added. The problem that arose in this instance was that the procedure for notifying parents of the upcoming lesson was not followed, according to Bishop.
"We aren't trying to ban the picture," he said, referring to the statue of David. "We think it's beautiful, but we are going to make sure the concept of parental rights is supreme in Florida and at our charter school," he added.
Last year, Florida Gov. Ron DeSantis signed the Parental Rights in Education bill into law, which states in part, "The parent of each public school student has the right to receive effective communication from the school principal as to the manner in which instructional materials are used to implement the school's curricular objectives."
As the chair of a public charter school, Bishop told CNN, "We agree 100% with what Gov. DeSantis is doing with education in Florida. Parents decide what their children get to learn," he said.
"It does not mean that parents are telling us what we are going to teach their children. We are going to make sure that parents specifically know what we are going to show their kids, what we are going to talk to their kids about and any keywords that might be a triggering event. This gives parents the opportunity to say, 'Wait a minute. My child isn't old enough to hear that,'" he added.
Bishop and Carrasquilla agree this was the step that was missed regarding the lesson on the 500-year-old sculpture.
Bishop said about 97% of the sixth-grade parents were fine with the lesson, but the school did receive complaints from others.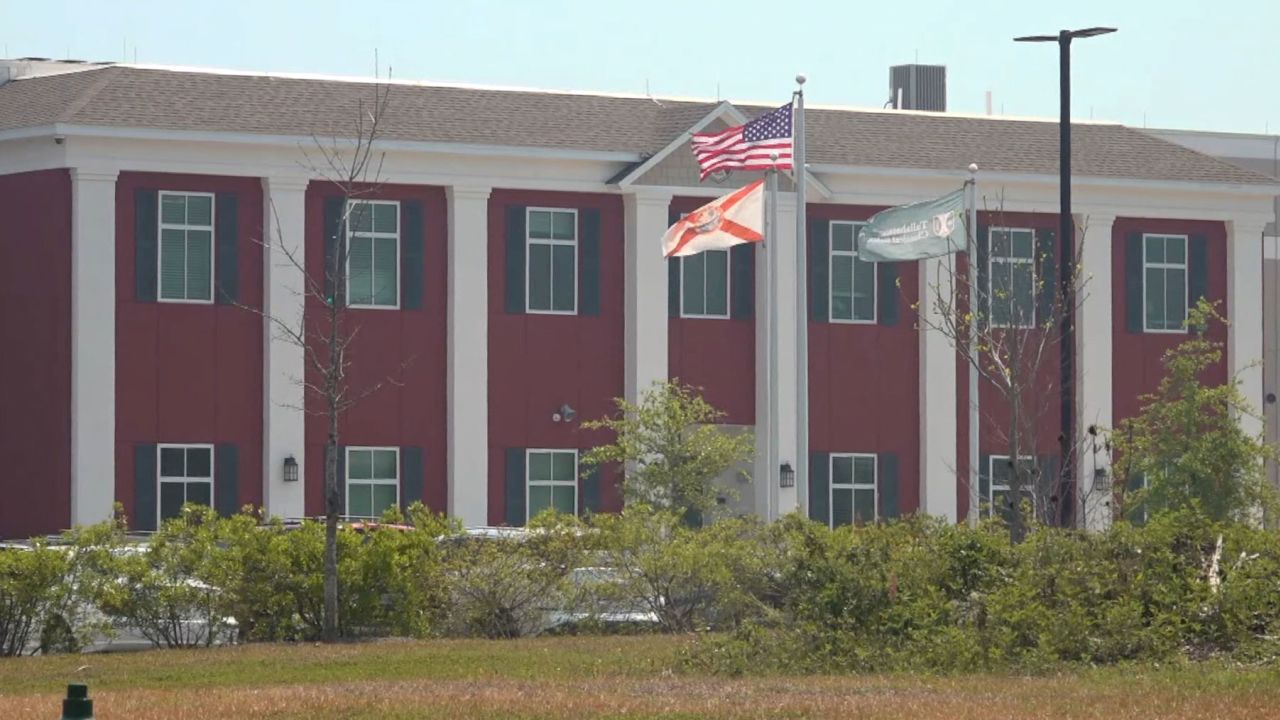 "If there is a parent that has a problem and we haven't followed our process – we have to make sure that mistake doesn't happen. That's why we adopted the process of a two-week notice and one-week notice," he said.
Carrasquilla's resignation was effective immediately and the school promoted one of the deans as the new principal.
Tallahassee Classical School enrolls about 500 students, and according to its website, it is a classical, tuition-free public charter school under Leon County Schools and governed by a non-profit board of trustees.