Story highlights
Freddie Mercury would have been 70
Celebrity photographer reveals intimate photos of the star in new exhibition
An asteroid has been named Freddiemercury in honor of the Queen frontman
It's been 25 years since the death of rock legend Freddie Mercury. But in London, the Queen vocalist's memory is being brought to life with a new exhibition.
Timed to coincide with what would have been his 70th birthday (he was born Sept. 5, 1946), "A Kind of Magic" brings together intimate photos from the performer's performances, parties and personal life as captured by celebrity photographer and close friend Richard Young.
"This isn't a tribute to Freddie, this is a tribute to my friend, to someone who I really adored and loved as a person," said Young, who has also photographed the likes of Mick Jagger, Michael Jackson, Elizabeth Taylor, David Bowie and Princess Diana.
"He was a joy to be with; he was a Virgo like me – great sense of humor, great fun – and he was just a lovely, lovely man."
Though they'd long frequented the same clubs and parties, Young first met Mercury at a star-studded New Year's Eve party in a London bar. (Rod Stewart, Keith Richards and Ronnie Wood had also been in attendance that night.)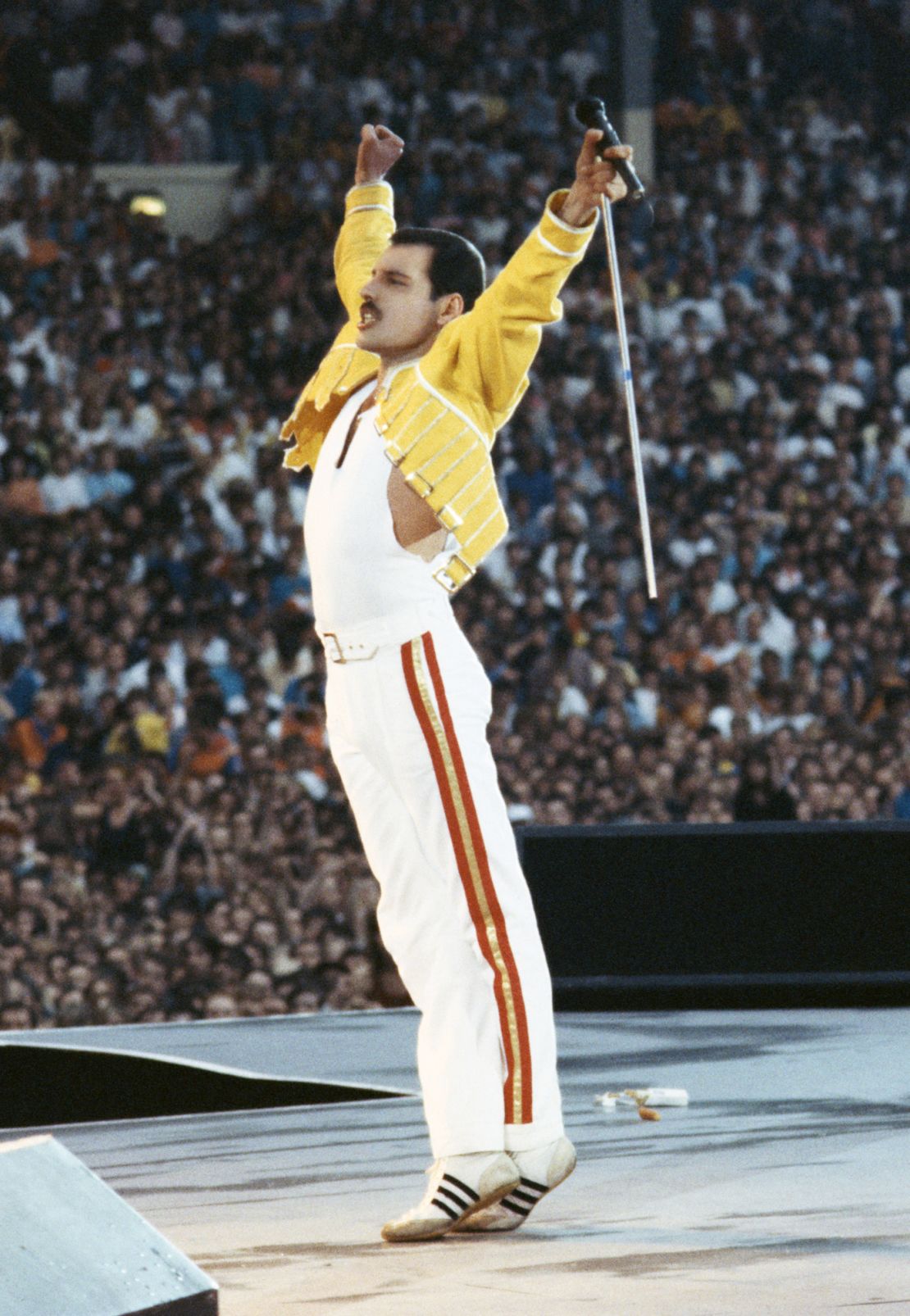 The two spent most of the evening talking, with Mercury eventually suggesting that Young photograph him and the rest of Queen both on stage and behind the scenes.
"I started being invited to the video shoots, and then I got invited to do private parties for Freddie, and then I got invited to come on the road and go to places like Rio, Munich, Budapest, Ireland," Young said. "I felt like part of the band."
"A Kind of Magic: A Celebration of Freddie Mercury's 70th Birthday" is on at Richard Young Gallery in London until Nov. 5, 2016.