A white Lamborghini, Louis Vuitton bags and Rolex watches were just some of the luxury loot seized from drug dealers and auctioned off in an "exceptional sale" by the French state earlier this week, raising nearly €1.5 million ($1.65 million).
Organized by the Agency for the Management and Recovery of Seized and Confiscated Assets (Agrasc) with the National Directorate of State Interventions (DNID), Tuesday's auction was an unusual sight at the historic Palais de Justice de Paris, which houses the Paris Court of Appeal.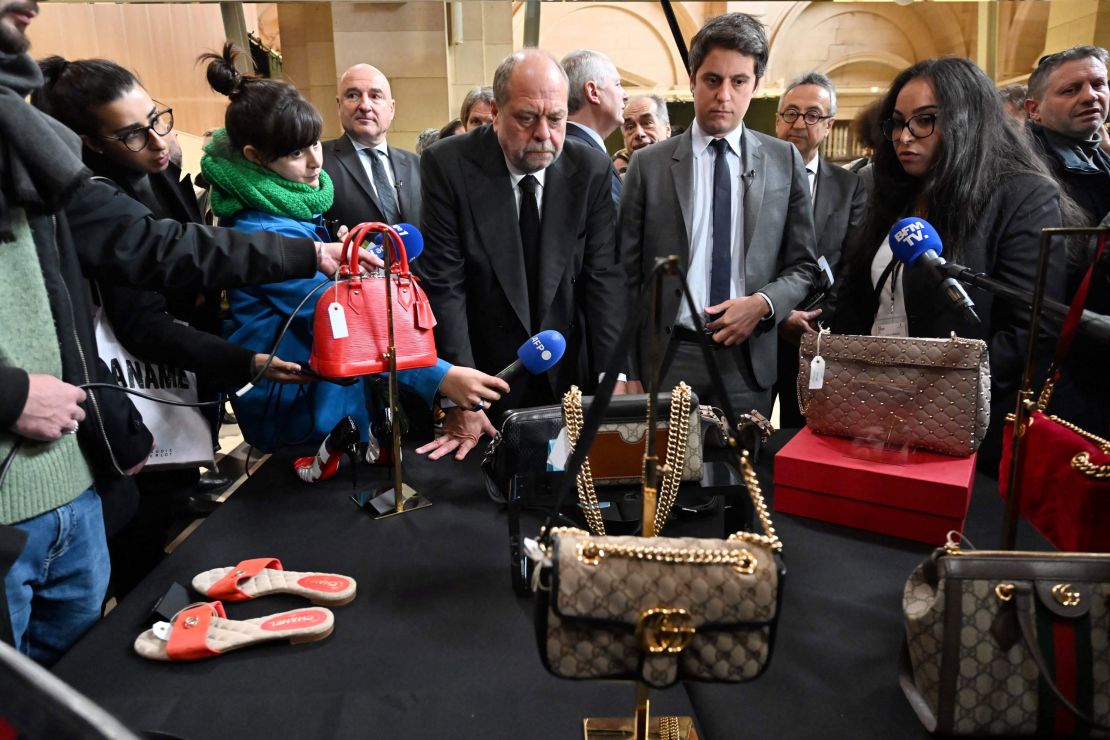 "An auction is a common event," the directors of Agrasc and DNID, Nicolas Bessone and Alain Caumeil, said in a statement in the sale catalog. "An auction of the Domaine (goods that are state property) is also common. An auction that involves Agrasc and the Domaine is a rarer event."
While similar sales have been held in the past, this is the first from which all proceeds will be donated to the Interministerial Mission against Drugs and Addictive Behavior, which oversees public policy on drugs and addiction in France.
In total, the auction raised €1.46 million, including €185,000 from sales to overseas buyers, Agrasc tweeted.
Other items in the 277-lot auction included high-heeled shoes by Yves Saint Laurent, Christian Louboutin and Jimmy Choo, designer sneakers, and a host of cars and motorbikes.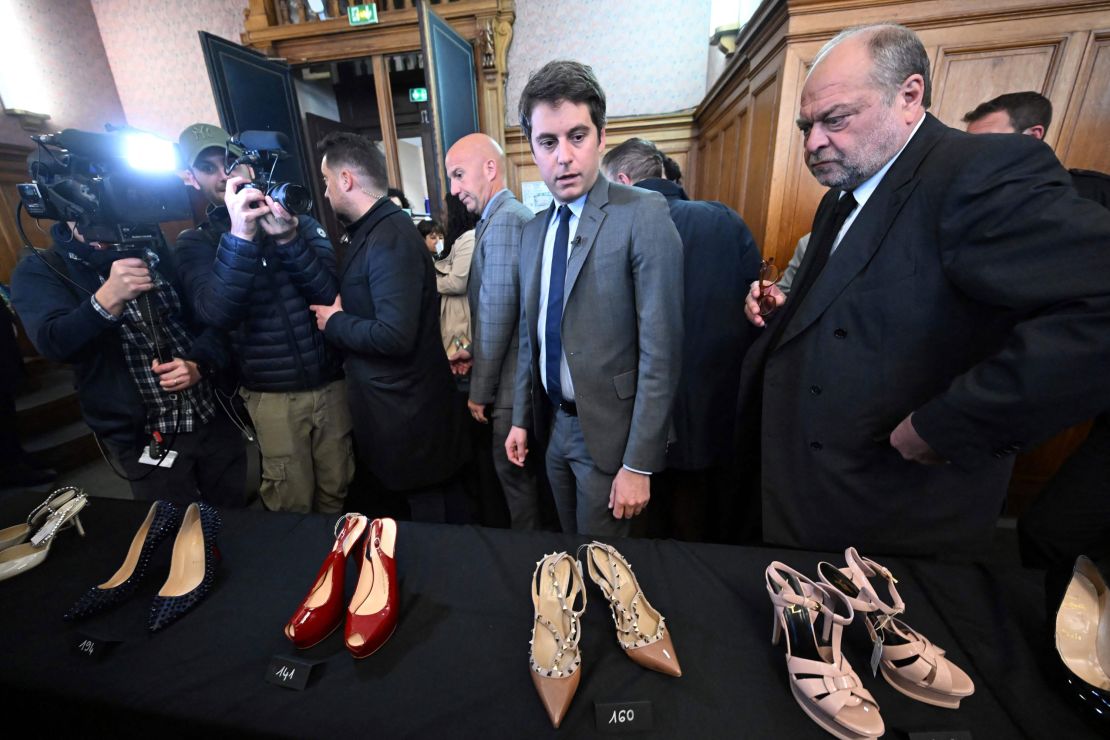 It wasn't all glamor, though. Household goods including designer chairs, a Thermomix kitchen gadget and a selection of Dyson vacuum cleaners also made the lots.
But the sale's most spectacular offering was the confiscated 2017 white Lamborghini Huracan parked outside the courthouse, which sold for €138,000 ($152,000).
Bessone and Caumeil invited the public to have fun, calling the auction "a sale with extra soul."
CNN's Pierre Bairin contributed to this story.