Each morning this past summer, artist George Condo arrived at his New York studio, turned on the same John Coltrane "Live in Sweden" CD that he's worked to for years and began exorcising the figures in his paintings. Syncing with the increasing potency of Coltrane's saxophone, Condo would hurl paint at the canvas, then demolish and resurrect the human forms that appeared in its wake.
"The canvas would get this completely formulated figure," he explained over a video call. "(And then I) realize that figure reminds me of somebody who's been there way too long and needs to go… I'd smash out the figures with the paint, and then sometimes I'd go back in and bring them back to life."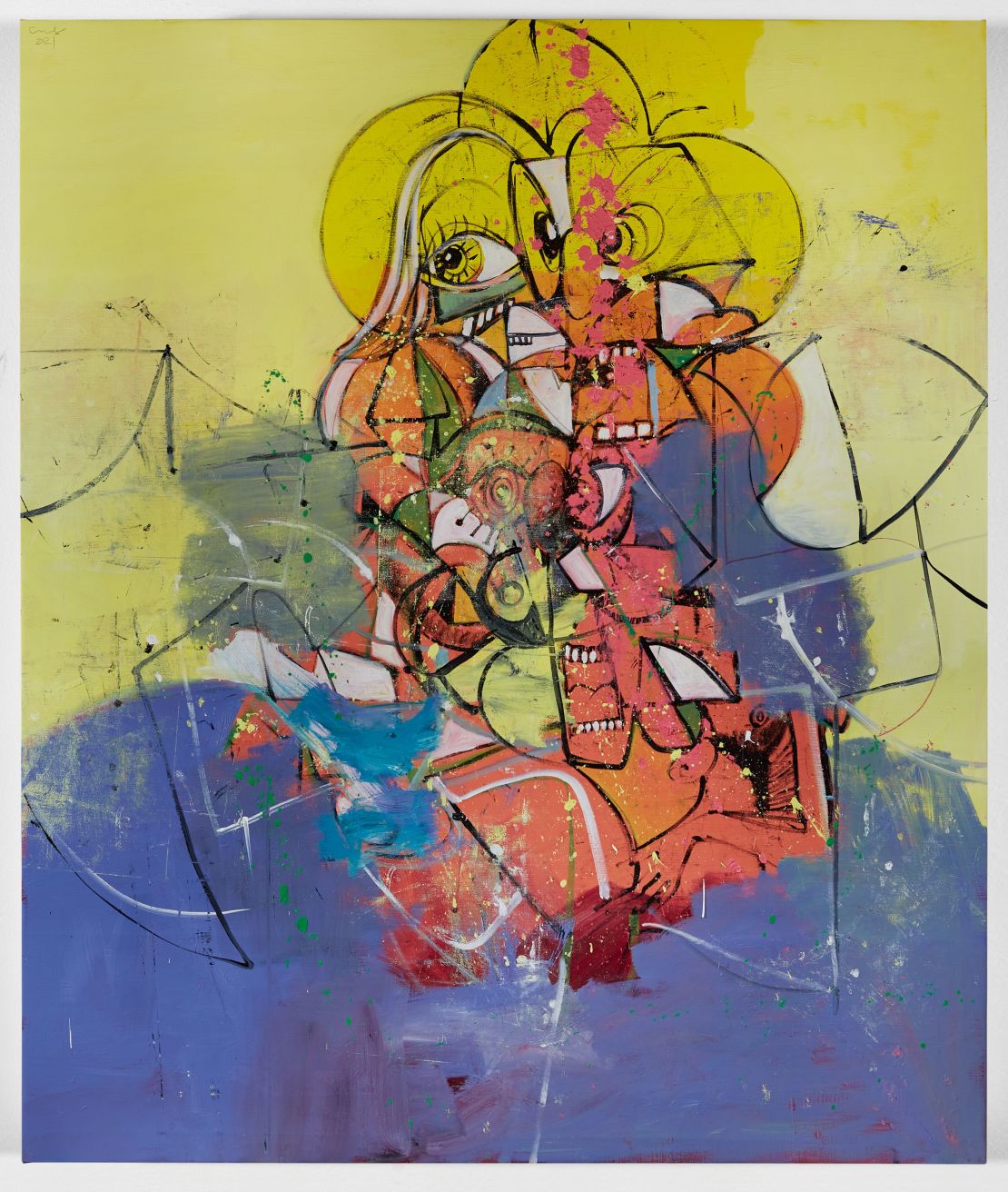 Though Condo's practice has long been entwined with music, this intuitive way of working marked a significant departure for the artist, who typically approaches his paintings more like drawings. Condo, now 63 years old, has become renowned for his distinctive way of rendering the human form into something recognizable but altogether uneasy – a taxonomy ranging from the cartoonish to the grotesque.
But letting a mercurial force guide his hands, he began ridding his compositions of the recurring characters who haunted them over the years.
"As Coltrane gets more manic, and his solos become more intricate, I find myself becoming more intricate, following the rhythmic aspects of the music and the paintings," he explained. "So they're improvisational in that sense."