An amateur gold digger has found an enormous gold nugget worth 240,000 AUD ($160,000) in Australia.
Discovered in the state of Victoria in an area known as the "Golden Triangle," the gold-filled rock weighs 4.6 kilograms (10.1 pounds), with the precious metal making up 2.6 kilograms (5.7 pounds).
Named the "Lucky Strike Nugget," the gold specimen was taken to prospecting shop Lucky Strike Gold toward the end of last year and dropped into the hands of shop owner Darren Kamp, who valued it.
"When it hit my hand, my jaw dropped with it," Kamp told CNN on Tuesday. "It was just incredible. Once-in-a-lifetime find."
Kamp has been in the business of gold prospecting for 43 years and said he has "never seen a rock of this size with that amount of gold in it." A lot of the time, people go to the shop with a rock that looks like gold but is not, he added.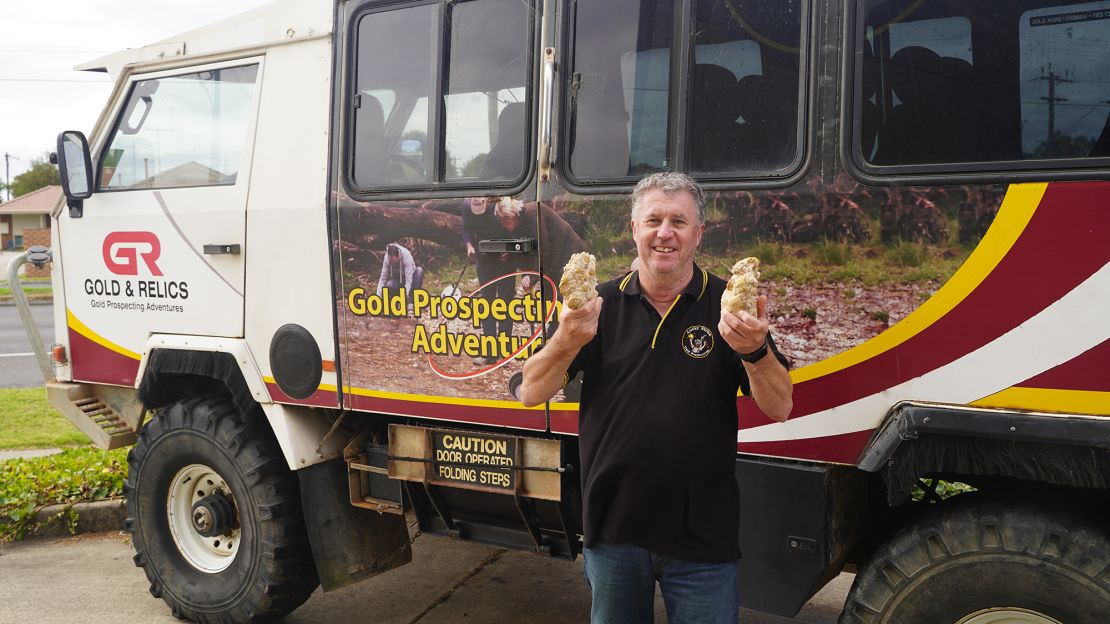 The man who found the rock initially only took half of it to be valued and asked Kamp if there could be 10,000 AUD ($6,675) worth of gold in it.
The rock was very dirty so the spotter, who does not want to be named, could not see the gold on the outside of it, and he cracked it into two because he thought there would be a gold nugget inside, said Kamp.
Once it was cleaned up, "you could see the gold just come oozing out of the rock everywhere," he said.
'Well worth looking' for gold
The prospector used a Minelab Equinox 800 detector costing 1,200 AUD ($800), Kamp said.
"It just proves that a 1,200-dollar machine can find gold," added Kamp, who said his shop has been selling more detectors recently, likely because interest rates are going up and people are looking for ways to supplement their income.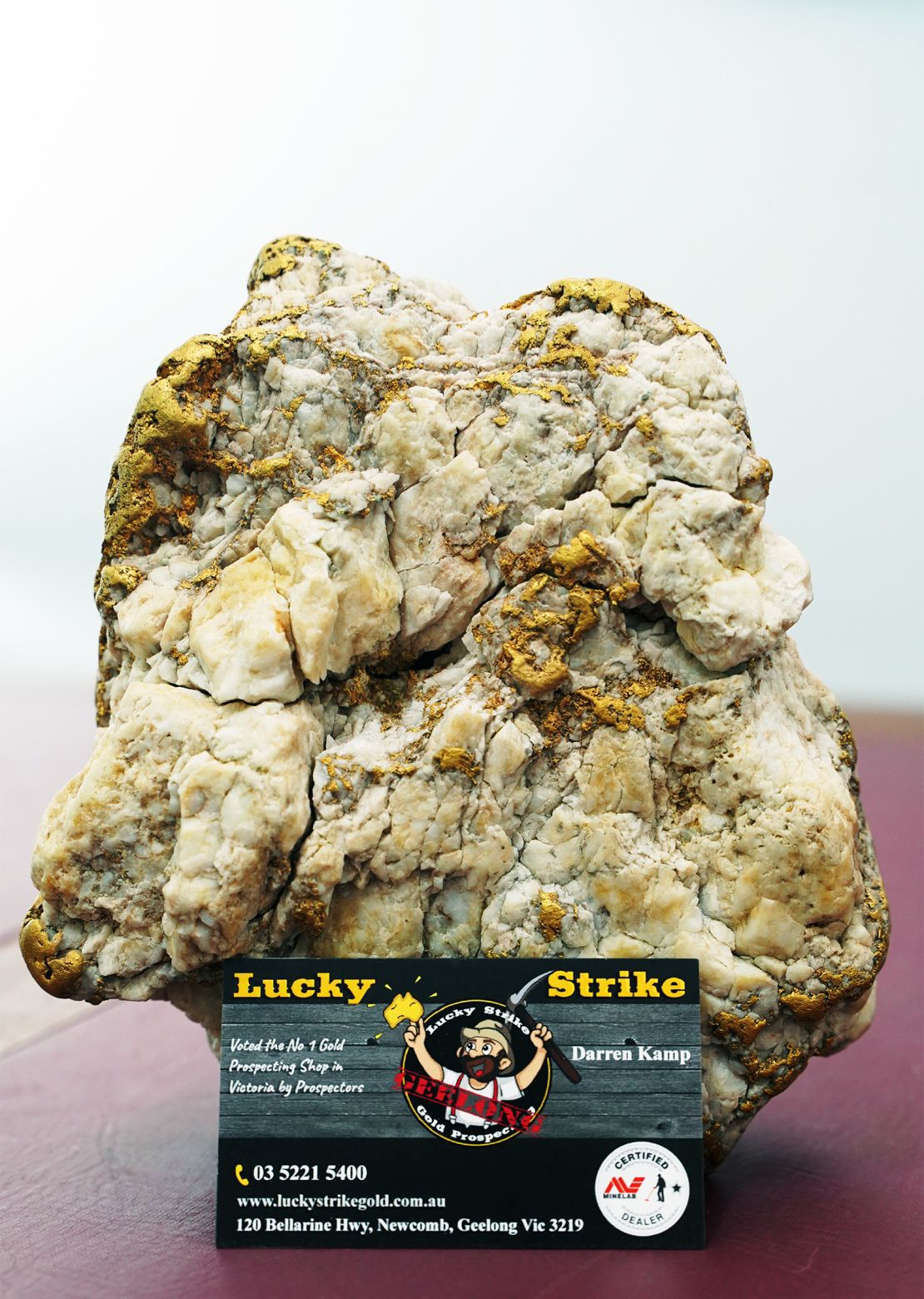 The largest gold specimen Kamp has found was a 24-ounce piece, which now would be worth around 70,000 AUD ($46,753). He said that about 10 years ago, his friend found a 600-ounce gold nugget.
One gram (0.035 ounces) of gold currently costs about 94 AUD ($63). "It's well worth looking for," said Kamp. "You only need two little bits and there's 200 (Australian) dollars basically."
In 2020, gold diggers in southern Australia found two huge nuggets worth 350,000 AUD ($250,000) in historic goldfields.
In 2013, an amateur explorer discovered one worth at least $300,000.
The discovery of rich gold deposits in the Ballarat and Bendigo regions of Victoria in 1851 led to a series of gold rushes in Australia in the 1850s.
It was common for fortune seekers to find enormous nuggets, with the largest being the "Holtermann Nugget," which weighed more than 200 pounds.
Top image: Valuer Darren Kamp holds the large gold nugget found in Australia.