Italian luxury brand Gucci is officially going fur-free, president and CEO Marco Bizzarri announced on Wednesday.
"Being socially responsible is one of Gucci's core values, and we will continue to strive to do better for the environment and animals," Bizzari said at a London College of Fashion event.
"With the help of HSUS (Humane Society of the United States) and LAV (an Italian animal rights organization), Gucci is excited to take this next step and hopes it will help inspire innovation and raise awareness, changing the luxury fashion industry for the better."
Under the new policy, Gucci will not use mink, coyote, raccoon dog, fox or any other animal bred or caught for their fur. The brand's Spring-Summer 2018 collection, which was shown at Milan Fashion Week in September and will go on sale next year, will be its first without fur. Remaining fur items will be sold in a charity auction.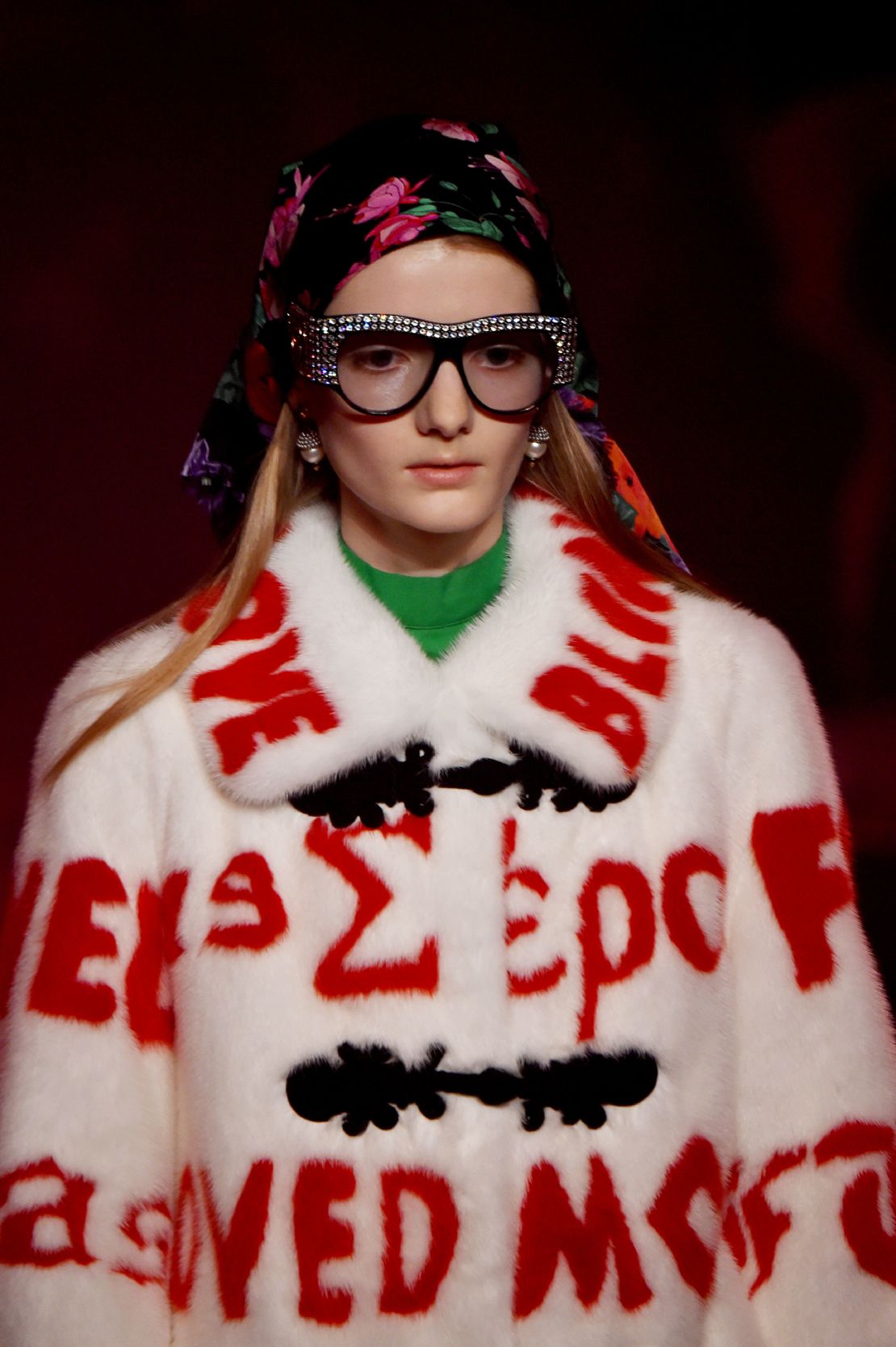 "Gucci going fur-free is a huge game-changer. For this Italian powerhouse to end the use of fur because of the cruelty involved will have a huge ripple effect throughout the world of fashion," Humane Society International president Kitty Block said in a statement.
"We commend Gucci's compassionate decision, and for helping to ensure that the future of fashion is fur-free."
Gucci is not the only brand to forgo the use of fur. In 2016, Italian designer Giorgio Armani announced his brands would end their use of fur, "reflecting our attention to the critical issues of protecting and caring for the environment and animals." Vivienne Westwood, Calvin Klein and Ralph Lauren are also fur-free.
In recent seasons, many brands have embraced fake fur, with the real deal increasingly seen as unfashionable.
"Real fur is extraordinarily old-fashioned," Stella McCartney, whose own brand is fully vegetarian, told CNN in 2015. "Even if you're 20 and you've got a real fur coat, you just look like an old, unaware, unconscious being on the planet.
"It's not relevant, it's not sexy, it's not fashionable, and it's not cool."