One of Pablo Picasso's Blue Period paintings is at the center of a lawsuit between a Jewish family and New York's Guggenheim Museum.
The heirs of Karl Adler and Rosi Jacobi want the repatriation of the artist's 1904 masterpiece "Woman Ironing (La repasseuse)," which they claim the couple sold under duress as they attempted to escape persecution by the Nazis in their native Germany in 1938.
The lawsuit, filed in Manhattan Supreme Court on Friday, states that Adler acquired the work of art in 1916 from Munich gallery owner Heinrich Thannhauser but sold it well below value to Thannhauser's son, Justin, in 1938 for approximately $1,552. The suit claims that a desperate Adler took the substantial loss due to his family's circumstances.
"Adler would not have disposed of the painting at the time and price that he did, but for the Nazi persecution to which he and his family had been, and would continue to be, subjected," the complaint reads.
In the lawsuit, the relatives state that Adler was chairman of the board of directors for Europe's leading leather manufacturer but things changed when the "Nazi regime in Germany shattered their lives."
In 1938, the family fled Germany, traveling through the Netherlands, France and Switzerland before permanently settling in Argentina, the suit states.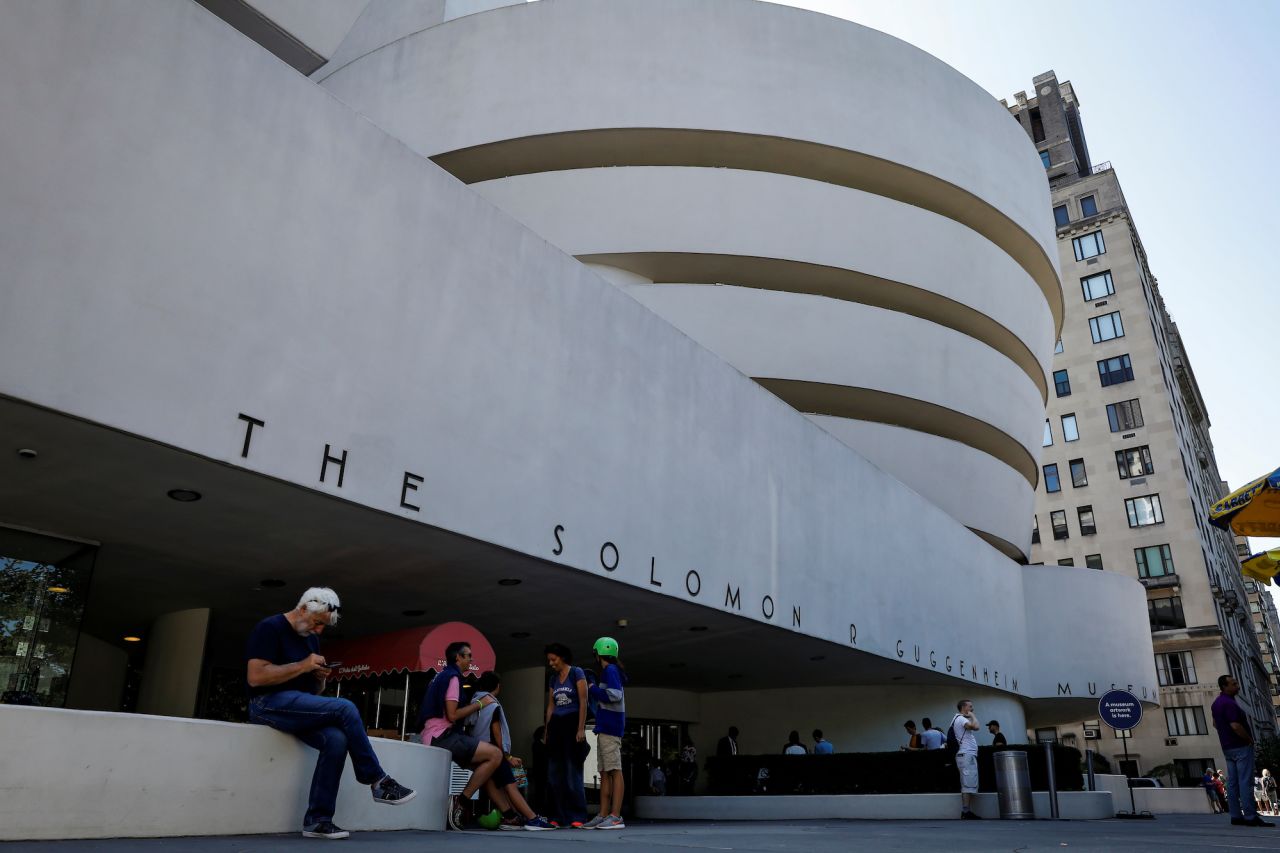 "The Adlers needed large amounts of cash just to obtain short-term visas during their exile in Europe. Unable to work, on the run, and not knowing what the future would hold for them, the Adlers had to liquidate what they could to quickly raise as much cash as possible," the lawsuit states.
The heirs allege that Thannhauser was "profiting" from the misfortune of German Jews. They also allege that "Thannhauser was well-aware of the plight of Adler and his family, and that, absent Nazi persecution, Adler would never have sold the painting when he did at such a price," according to the suit.
Rosi Adler died in 1946 in Buenos Aires at the age of 68, while her husband Karl died age 85 in 1957 during a visit to his homeland.
"Woman Ironing" remained in Thannhauser's art collection until his death in 1976. It was gifted, along with the rest of his artwork, to the Guggenheim in 1978.
Adler's descendants, along with a number of non-profits and Jewish organizations named as plaintiffs in the class action, say in the complaint the painting is "in the wrongful possession" of the Solomon R. Guggenheim Foundation.
The family is seeking the painting's return or compensation commensurate with its current market value estimated between $100 million and $200 million, according to the suit.
The Guggenheim Museum told CNN in a statement that it takes "provenance matters and restitution claims extremely seriously," but believes this suit to be "without merit."
"Karl Adler's sale of the painting to Justin Thannhauser was a fair transaction between parties with a longstanding and continuing relationship," the museum said.
It added: "The extensive research conducted by the Guggenheim since first being contacted by an attorney representing these claimants demonstrates that the Guggenheim is the rightful owner of the painting."