Editor's Note: This article was updated with the final sale total following the conclusion of an accompanying online auction.
Hundreds of jewels once owned by late Austrian billionaire Heidi Horten have fetched a combined 179.9 million Swiss francs ($201 million) to become the most expensive private jewelry collection ever to appear at auction.
The sale smashed a record set over a decade ago by the collection of Elizabeth Taylor, whose gems racked up nearly $116 million in New York in 2011.
Last week's auction went ahead despite concerns raised by Jewish groups about the source of Horten's wealth. The late art collector, who Forbes reported having a net worth of around $3 billion when she died in June last year, inherited $1 billion from her first husband, Helmut Horten, after his death in 1987. According to Christie's, the German businessman purchased Jewish businesses sold under duress during the Nazi era.
The American Jewish Committee had called for the auction to be put on hold until "a serious effort" was made to investigate the source of the Hortens' wealth. In a statement published earlier this month, the group described Helmut Horten as one the "unscrupulous businessmen" who "took advantage of aryanization laws and the desperate needs of Jews fleeing the Nazis."
In an open letter to Christie's, Jewish human rights organization the Simon Wiesenthal Center meanwhile said it "demanded" that the sale be halted. The Holocaust Educational Trust told the UK's Jewish Chronicle newspaper that the auction was a "true insult to victims of the Holocaust."
In an online sale catalog, Christie's said that the source of Horten's wealth was "a matter of public record" and that her former husband's business practices are "well documented." The auction house added that it will make a "significant contribution" from the sale's proceeds to organizations advancing Holocaust research and education.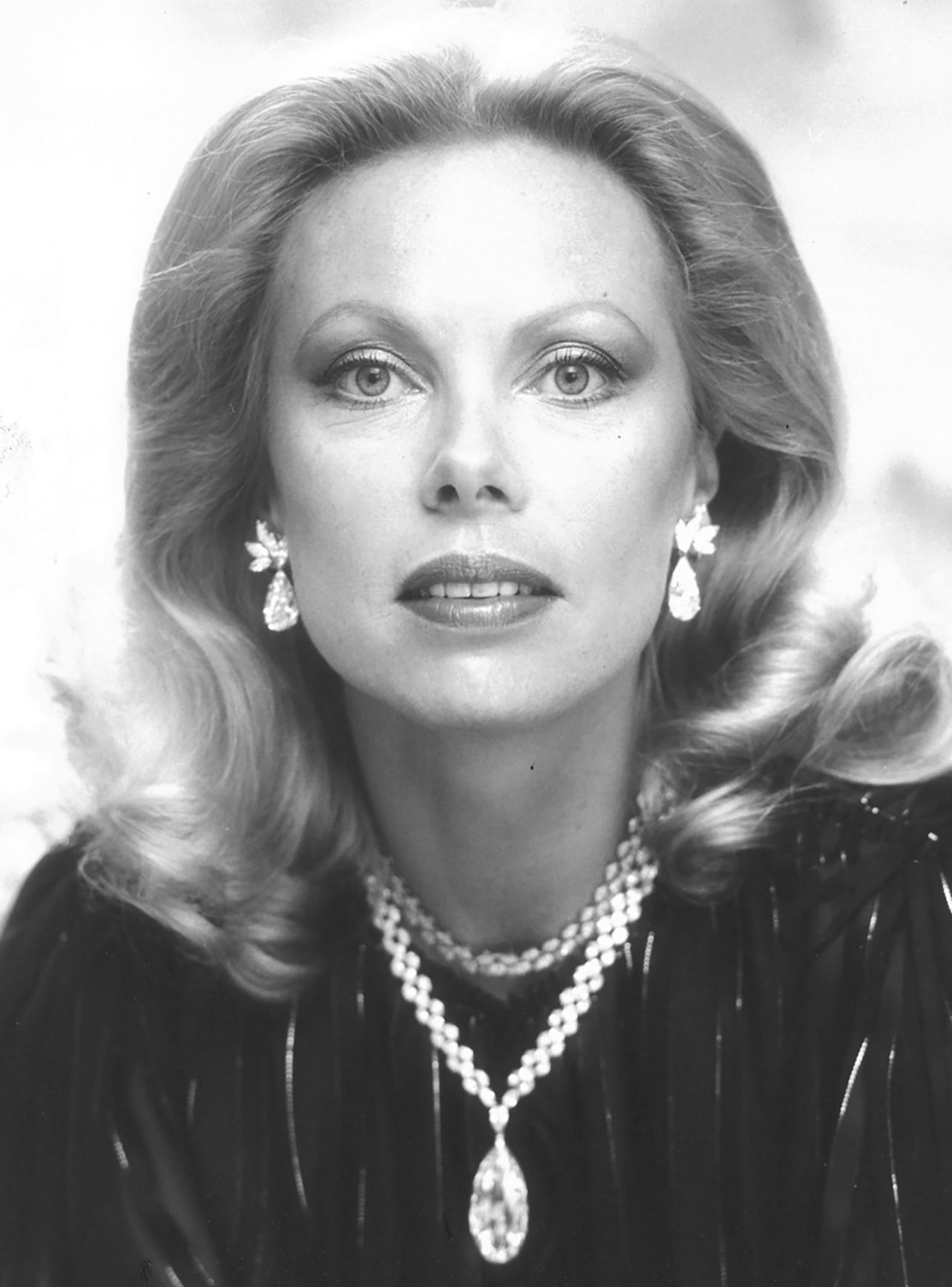 Christie's also said that proceeds will go to The Heidi Horten Foundation, which supports The Heidi Horten Collection, the museum she established in Vienna, Austria, before her death, as well as medical research, child welfare and other philanthropic causes.
The two-day sale, which took place last week at the Four Seasons Hotel des Bergues in Geneva, Switzerland, was accompanied by an online auction that concluded Monday. Another online auction will take place in November. Horten's collection featured over 700 jewels, which Christie's initially predicted would sell for over $150 million.
But while the collection went on to smash estimates, several of the big-ticket items underperformed. The most valuable lot, a ruby and diamond Cartier ring that is "pigeon blood" in color, fetched just over 13 million Swiss francs ($14.5 million), despite Christie's expecting bids as high as 18 million Swiss francs ($20 million). A 90-carat "Briolette of India" diamond necklace by jeweler Harry Winston also came in below estimate, selling for 6.3 million Swiss francs ($7 million).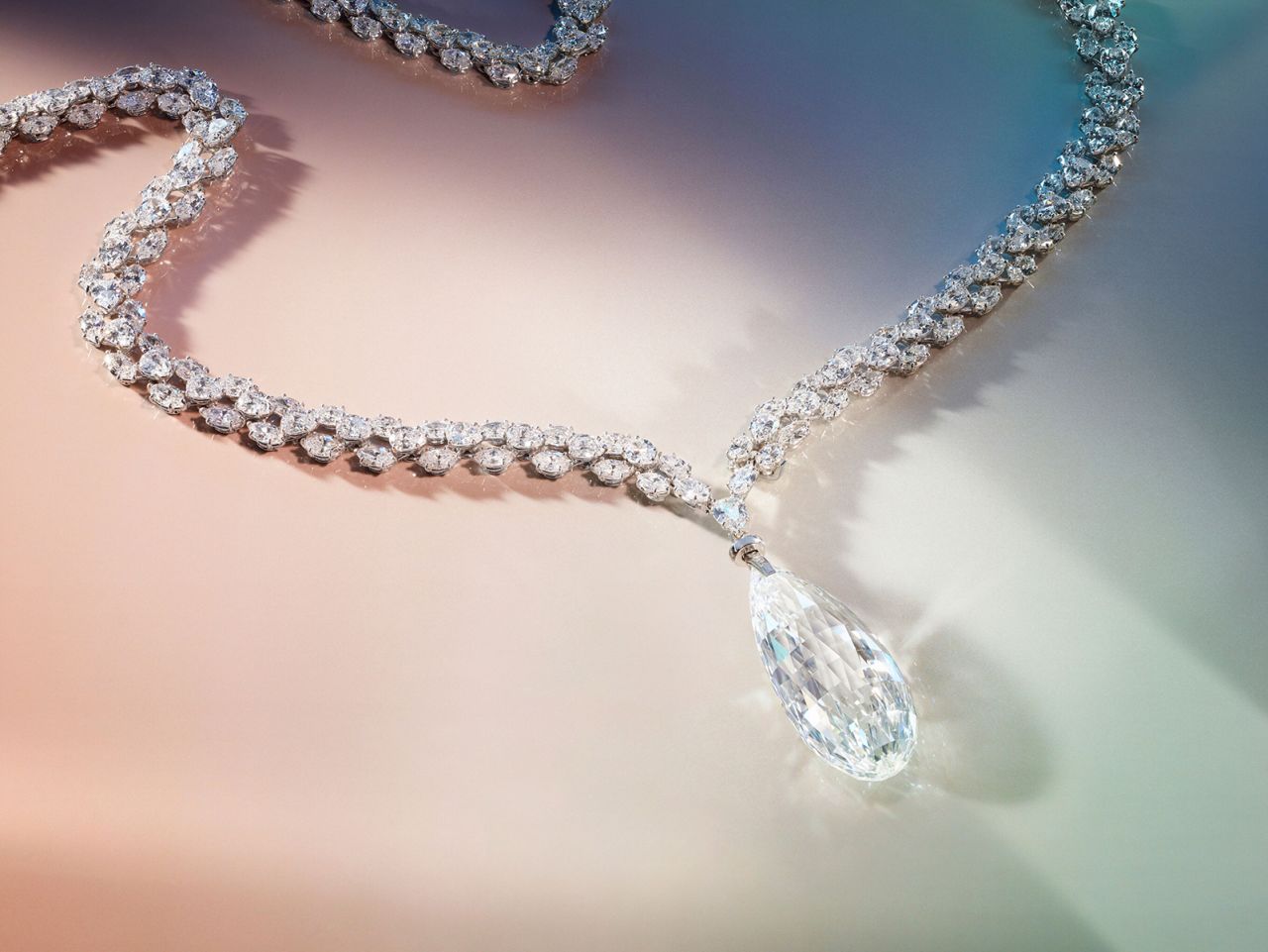 Elsewhere, however, a Bulgari diamond ring more than doubled its high estimate to fetch 9.1 million Swiss francs ($10.1 million). Other jewels on sale included items from luxury names such as Tiffany and Van Cleef & Arpels.
Horten was introduced to the allure of beautiful objects from a young age as her father was an engraver. Her love for jewelry and art deepened after her marriage, according to the auction house.
She went on to possess an array of decorative, modern and contemporary artworks, some of which are housed in her museum.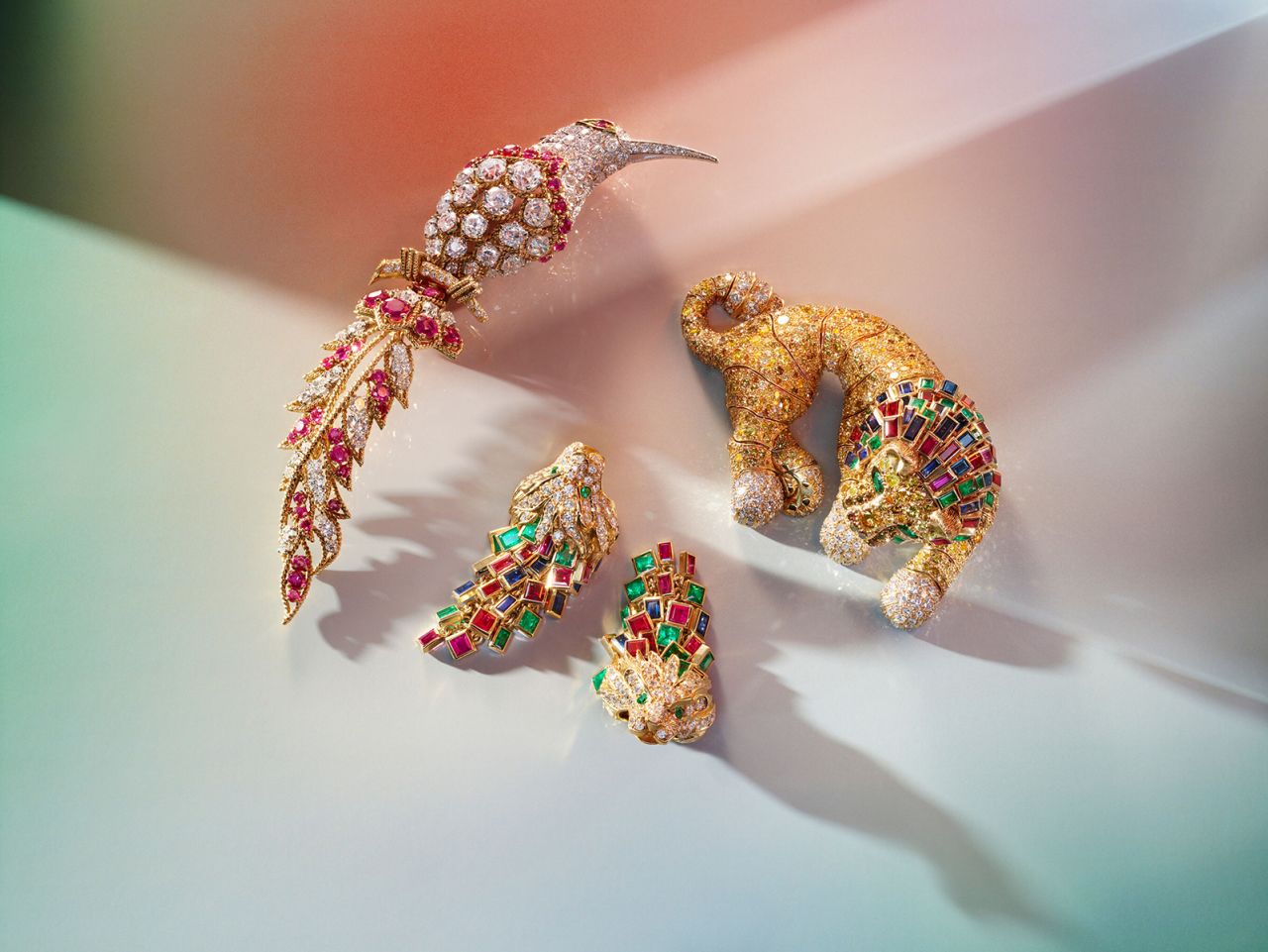 "The World of Heidi Horten is the collection of a lifetime," said Rahul Kadakia, Christie's international head of jewelry, in a press release prior to the sale. "From Bulgari to Van Cleef & Arpels, from a small personal memory piece to the Briolette of India, this is a collector's dream.
"Building from extraordinary early pieces she acquired in the 1970's and 1980's, Mrs. Horten continued to grow and curate her sophisticated collection, eloquently combining vintage and modern designs from the leading jewelry houses of the world that today represent some of the finest examples ever to come to market," Kadakia added.