The Repulse Bay is a luxury apartment complex in Hong Kong that is famous locally for the curious hole cut into the body of its undulating façade.
It is not alone. Along the coast of Hong Kong Island, you can find multiple properties with gaps in their midst. There's the Larvotto residence in Ap Lei Chau, a small island off the south coast, with hollowed out "sky gardens." Further west, in Pok Fu Lam, the Bel-Air on the Peak complex – which comprises eight tower blocks, and was designed by Foster + Partners – has a sizable peephole, offering ocean or mountains views.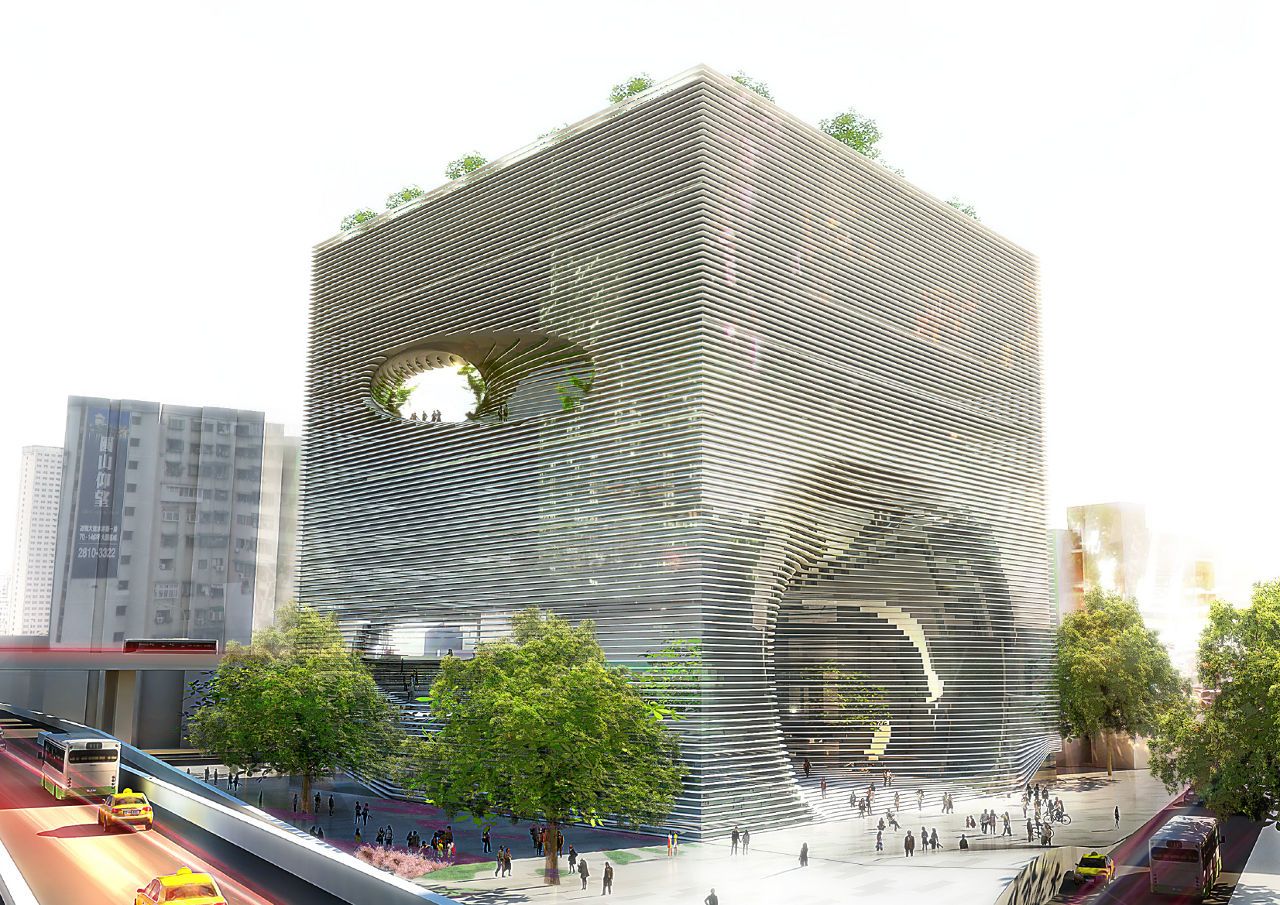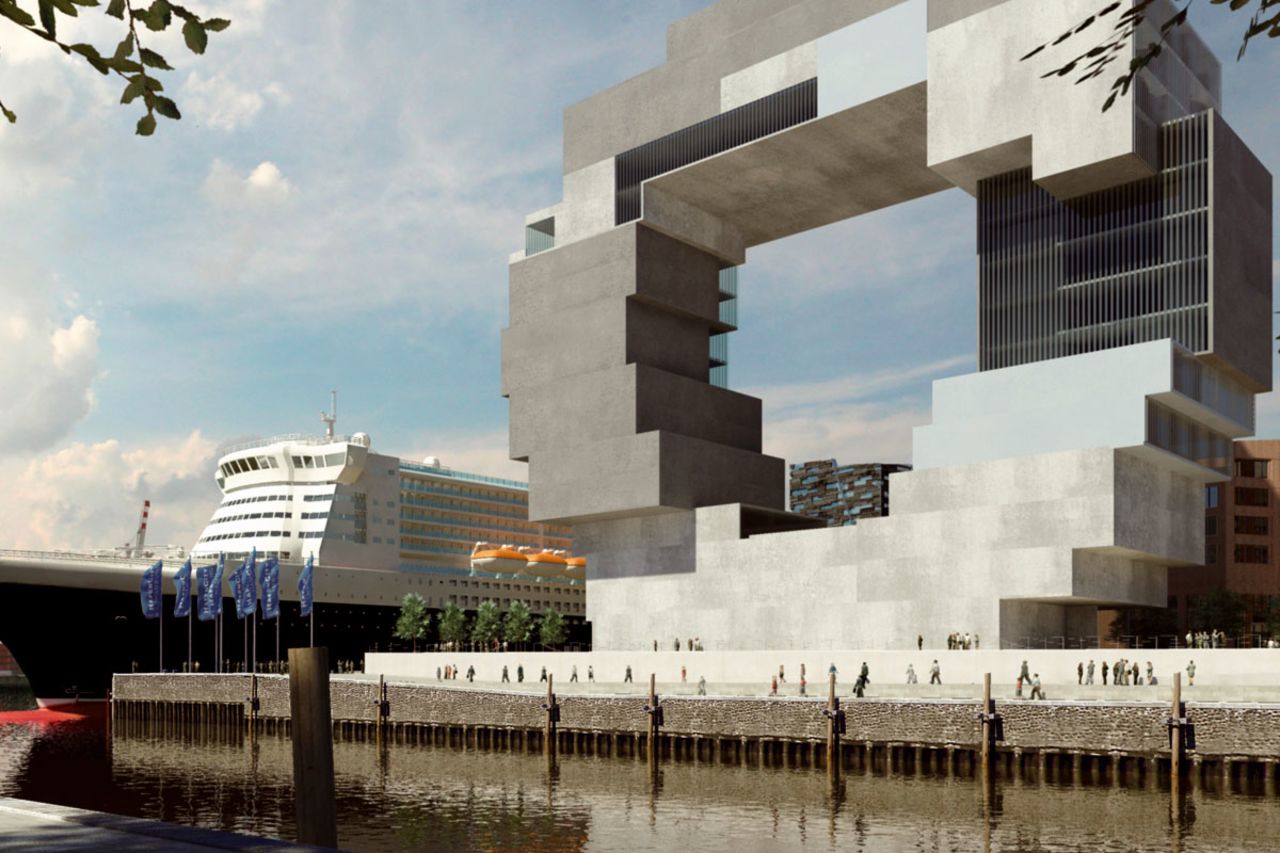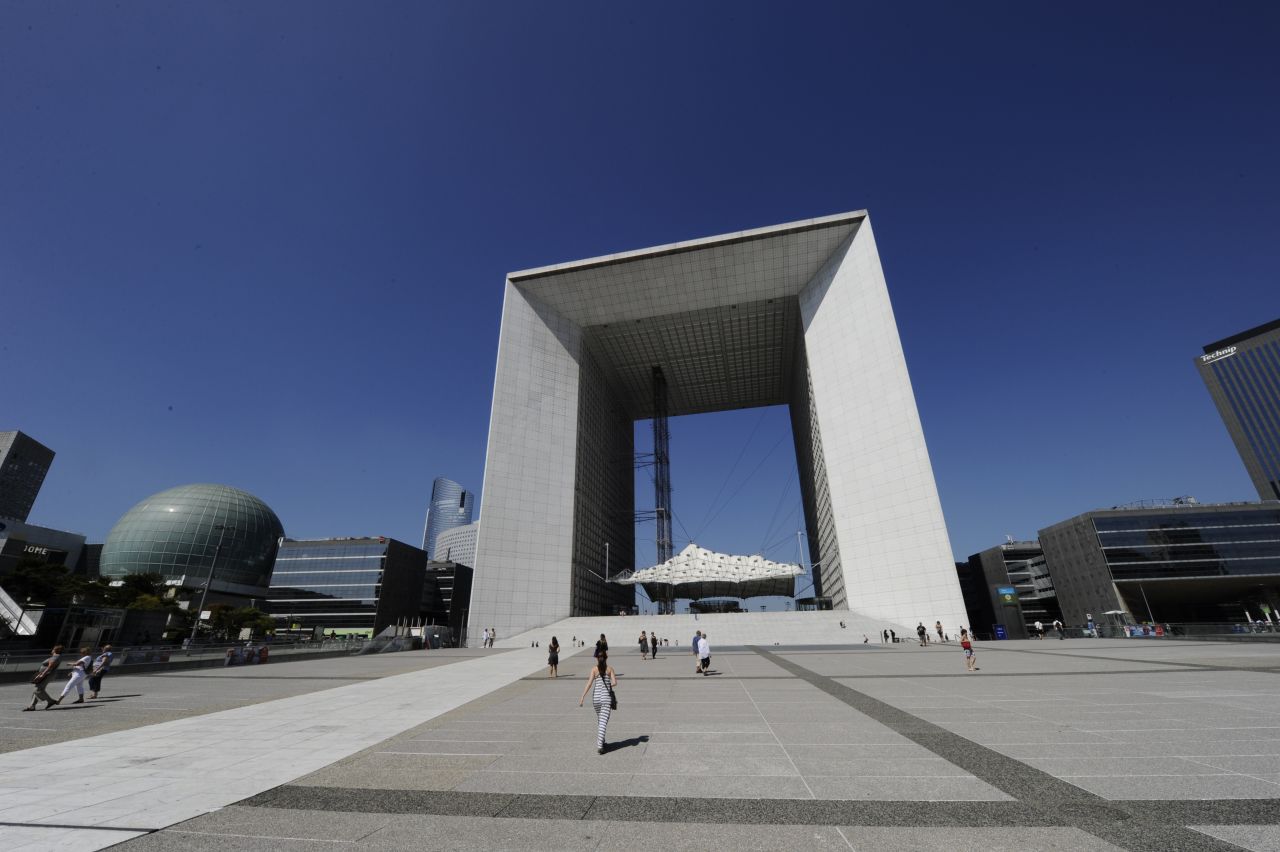 Missing something? These are buildings you can see straight through
These quirky cut-outs have long been rumored to exist for purposes of feng shui, an ancient Chinese system of summoning happiness and fortune through an individual's surroundings. Such holes, it is said, act as gateways for "spirit dragons" that reside in the hills behind the towers – blocking the dragons' path to the water could bring misfortune to local residents.
In reality, there are often more practical reasons than feng shui for hollowing out a square of what would have been prime real estate.
Enter the dragon?
Built by The Hongkong and Shanghai Hotels company in 1986 at a cost of $38 million, The Repulse Bay is a 88,733 square meter (955,546 square foot) ocean-facing residential complex with a gaping 16-meter-wide and 24-meter-high hole.
The unusual design was chosen for its dramatic aesthetic. "We believe it was the first of its kind in Hong Kong," says Martyn Sawyer, group director of properties for the Hongkong and Shanghai Hotels."
"Initially, (the hole) was a shock to a lot of people, because they hadn't seen anything quite like that even in the city – nevermind on the greener side of Hong Kong," says Ann Tsang, a creative director who moved to Hong Kong from Scotland in 1984, and lived near the property for several years.
There was also a lament for the loss of the property the tower replaced: The Repulse Bay Hotel, which was built 1920. But as was the case with so many low-rise colonial buildings in Hong Kong, in 1982 it was demolished to make way for a more space-efficient high rise.
Although the Repulse Bay hole was not inspired by feng shui, the "spirit dragon" theory emerged locally. It helped Hongkongers to make peace with the new building, Tsang says. "It was like: 'We've lost a colonial building, but look at this, it's super contemporary – and by the way, it's got this kind of mysterious, mythical aspect to it.'"
The story, Sawyer says, became "local lore."
"We have heard that locals believe that a family of dragons lives in the surrounding hills, and the mother dragon takes her children down to the sea to bathe each morning in the cool blue waters," he says. "In order not to block the family of dragons and bring bad luck to the site, the superstition is that the 'hole' was designed so that they could pass through."
Wall to wall
Dragons, of course, do not live in the hills of Hong Kong. Reality is somewhat less mythical.
In the 1980s, developers began to build rows of high-rise blocks dubbed "wall-effect buildings," which led to more holes added to Hong Kong's architectural landscape.
"The first 'wall-effect buildings' came about in the mid-1980s, when property development began to increase in scale as the government prioritized it as a mainstay of economic development," says Hoyin Lee, an associate professor in architectural conservation at the University of Hong Kong.
Lee pinpoints the City Garden private housing development in the North Point district, completed in 1986, as one of the earliest "wall-effect" properties. Such buildings were designed to squeeze as many units as possible onto a plot of land for higher profit margins.
The City Garden complex in Hong Kong.
"As more of these properties were built, people (in the surrounding buildings) started to complain they were blocking the views and ventilation," says architect Michael Chiang, who runs Hong Kong-based Michael Chiang and Associates Architects. Developers came under pressure, he explains, to find a solution.
In 2005, the city's Planning Department published a report, Feasibility Study for Establishment of Air Ventilation Assessment System, aka the "AVA Study." It led to the establishment of a set of guidelines on air ventilation for government-funded property projects. "However, these guidelines are not legally enforceable for private developments," says Lee.
The regulations did, however, have a cultural impact.
"A lot of the time, when the government allows sites to be built on, it will ask for a gap to be left in between structures," Chiang says. "But maybe you don't have enough space to do that. In the end, you come to a compromise and create a gap in the middle. You say: 'I have opened up a hole, you have ventilation, there is still a view.' That's how you get around it."
Out-there design
There are, course, reasons for a holey design other than feng shui or financial gain. Holes can provide entryways for light, influence how a building fits into its surrounding, or be symbolic of something altogether more meaningful.
Take the Central Government Complex in Admiralty, which has served as the city's government headquarters since 2011. Its "hole" design has a more nuanced meaning.
"It was not designed with feng shui in mind, but with urban design intentions of connectivity and sharing," says Rocco Yim, co-founder of Hong Kong-based Rocco Design Architects, which designed the complex.
The 118-meter (387-feet) structure takes the form of a giant arch: one leg is home to the Legislative Council, the other houses the Executive Council, while the horizontal floor that links the two features government offices. A public park is located underneath.
"The government offices 'float' above the public space without impeding movement … creating the visual metaphor of an open door," says Yim.
It's a design quirk with functionality and has become a Hong Kong landmark.