The Repulse Bay is a luxury apartment complex in Hong Kong that is famous locally for the curious hole cut into the body of its undulating façade.
It is not alone. Along the coast of Hong Kong Island, you can find multiple properties with gaps in their midst. There's the Larvotto residence in Ap Lei Chau, a small island off the south coast, with hollowed out "sky gardens." Further west, in Pok Fu Lam, the Bel-Air on the Peak complex – which comprises eight tower blocks, and was designed by Foster + Partners – has a sizable peephole, offering ocean or mountains views.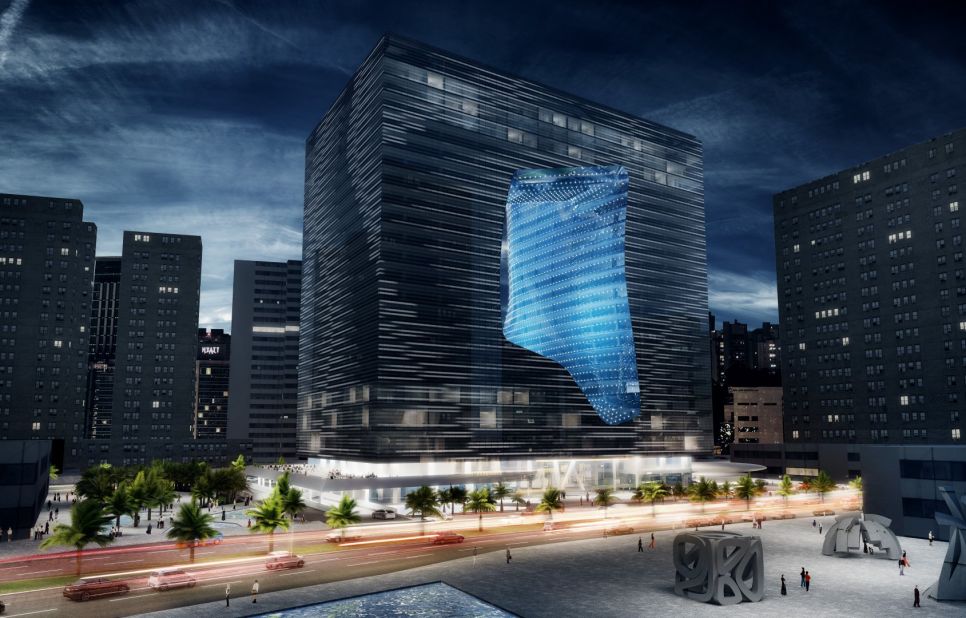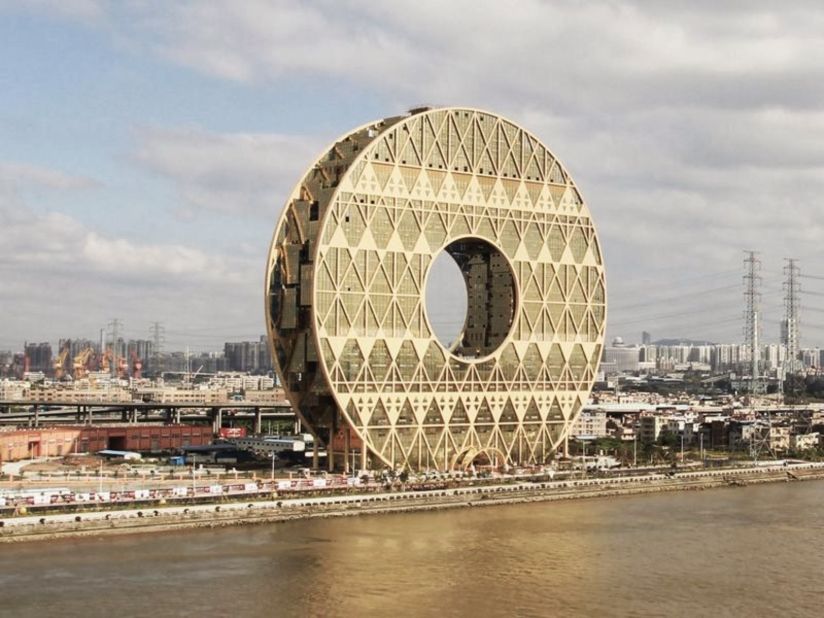 Missing something? These are buildings you can see straight through
These quirky cut-outs have long been rumored to exist for purposes of feng shui, an ancient Chinese system of summoning happiness and fortune through an individual's surroundings. Such holes, it is said, act as gateways for "spirit dragons" that reside in the hills behind the towers – blocking the dragons' path to the water could bring misfortune to local residents.
In reality, there are often more practical reasons than feng shui for hollowing out a square of what would have been prime real estate.
Enter the dragon?
Built by The Hongkong and Shanghai Hotels company in 1986 at a cost of $38 million, The Repulse Bay is a 88,733 square meter (955,546 square foot) ocean-facing residential complex with a gaping 16-meter-wide and 24-meter-high hole.
The unusual design was chosen for its dramatic aesthetic. "We believe it was the first of its kind in Hong Kong," says Martyn Sawyer, group director of properties for the Hongkong and Shanghai Hotels."
"Initially, (the hole) was a shock to a lot of people, because they hadn't seen anything quite like that even in the city – nevermind on the greener side of Hong Kong," says Ann Tsang, a creative director who moved to Hong Kong from Scotland in 1984, and lived near the property for several years.
There was also a lament for the loss of the property the tower replaced: The Repulse Bay Hotel, which was built 1920. But as was the case with so many low-rise colonial buildings in Hong Kong, in 1982 it was demolished to make way for a more space-efficient high rise.
Although the Repulse Bay hole was not inspired by feng shui, the "spirit dragon" theory emerged locally. It helped Hongkongers to make peace with the new building, Tsang says. "It was like: 'We've lost a colonial building, but look at this, it's super contemporary – and by the way, it's got this kind of mysterious, mythical aspect to it.'"