When bombshell "Baywatch"-era one-pieces and teeny bikinis reigned in the 1990s, relief for many women came in the form of the tankini – a tank-top silhouette that offered more coverage than most two-pieces, but could still be modest, sporty or sexy. It was one of the few innovations at a time when women's swim styles only catered to few body types and style preferences – and even got the stamp of approval on Sports Illustrated's 1990 Swimsuit Issue cover.
But now swimwear has entered a new golden era, and the bathing suit silhouette has changed. Instead of the same rotations of seasonal twists on the same one- and two-pieces, beachgoers can find nearly any style to suit their needs, from gender-inclusive unisuits from brands like TomboyX and Beefcake, to Nike's modest performance line, unveiled in 2019, which includes a hijab.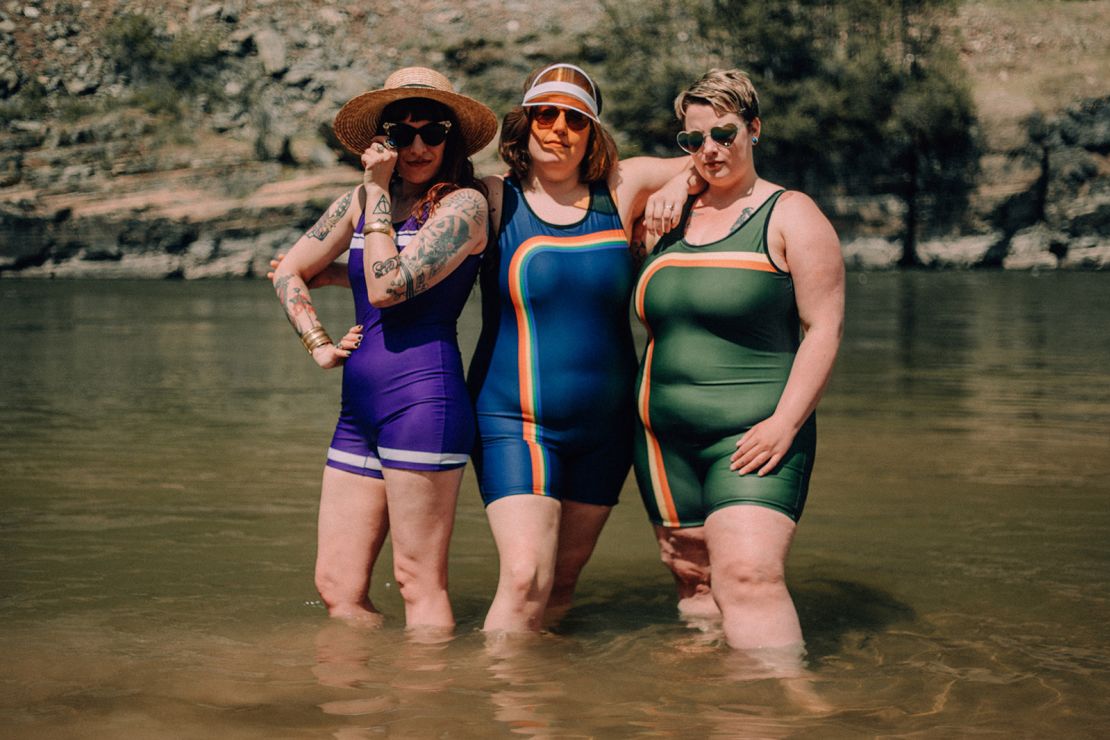 And while the influencer-favored loincloth bikini is still around and kicking, there's also a number of fuller-coverage options hitting the market that still evoke beachy sex appeal. Take Kim Kardashian's latest Skims endeavor, for example: a swimwear line in a range of sizes with campaign images that call back to the 1980s bombshell vibe. But the styles so far include cycle suits, mid-waist bike shorts and long sleeve one-pieces in addition to skin-baring cut-out "monokinis," triangle bikini tops and bandeaus.
Women seeking plus-size suits no longer have to accept sparse offerings – at Miami Swim Week in July, designers including Cupshe and Bfyne unveiled size-inclusive collections ranging from cute and tropical to the height of poolside glam.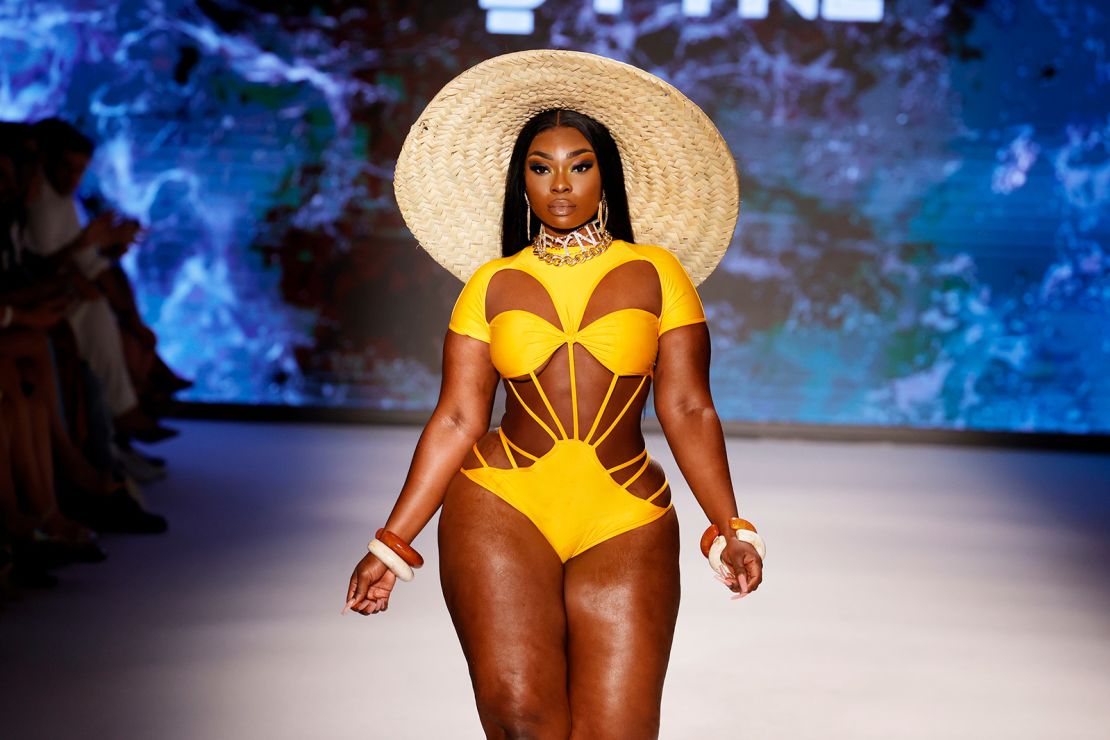 For Becca McCharen-Tran, founder of New York-based brand Chromat, whose self-esteem-hyping looks have been at the forefront of inclusive swimwear, the shift is a welcome one.
"The culture has changed, and swimwear is changing to meet this cultural moment," she told CNN in a phone interview. "I think that's exciting."
The new 'pool rules'
Chromat has led the charge over the past decade with experimental designs and campaigns centering diverse models of different ethnicities, body types, abilities, genders and sexualities. The label's groundbreaking "Pool Rules" campaign made a splash in 2018 with its "Babe Guard," a playful riff on the lifeguard trope, whose models included breast cancer survivor Ericka Hart, the late disabled-rights activist Mama Cax, and body-positivity advo