Editor's Note: Jagdip Jagpal is the director of this year's India Art Fair.
The 2018 India Art Fair is set to showcase work by some of South Asia's best contemporary female artists. Among them are Mithu Sen, whose paintings and installations explore desire, eroticism and sexuality; Tayeba Lipi, a multimedia artist who broaches hard-hitting topics like feminism and transgender rights; and Tanya Goel, who makes her own pigments when creating soaring abstract paintings.
This is just a snapshot of female talent found across the four-day program – and the region at large.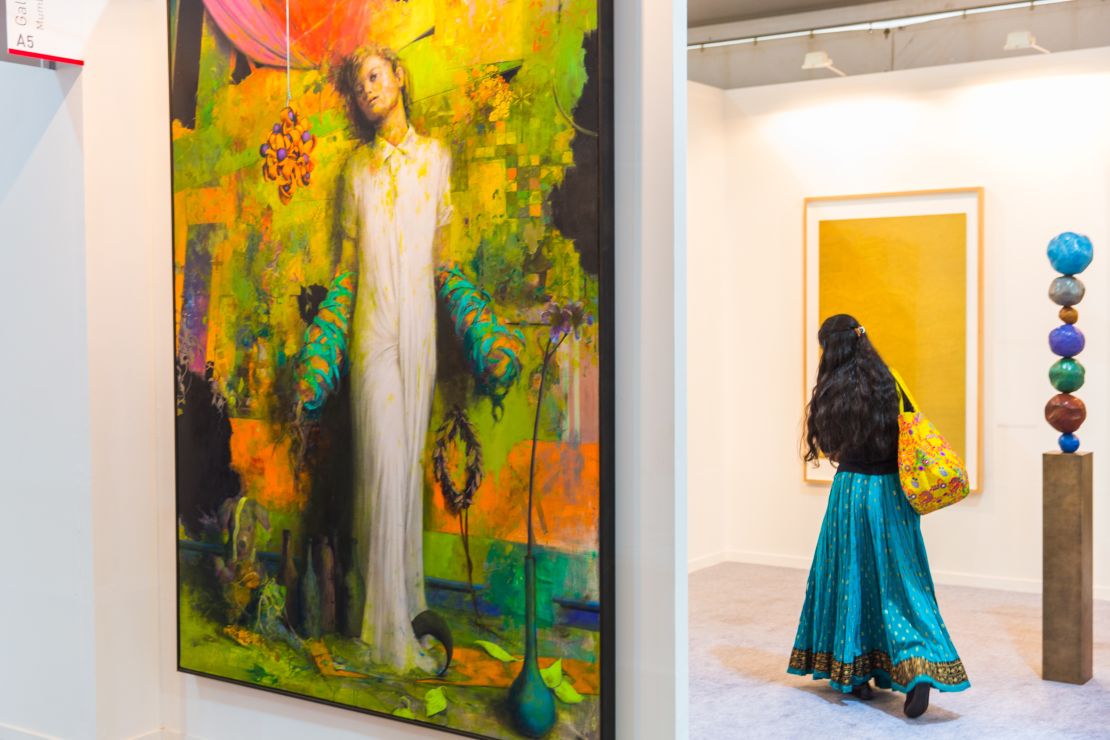 Despite their growing international stature, many of South Asia's artists still seem to be rooted in their local and personal contexts.
Women have long played a crucial role in the region's arts scene, but many have faced – and continue to face challenges resulting from gender bias, whether it is difficulty finding opportunities to train or sell art, or a lack of critical recognition. This can be reflected in their work, which is often introspective, revealing the social hardships and tensions faced by many female artists.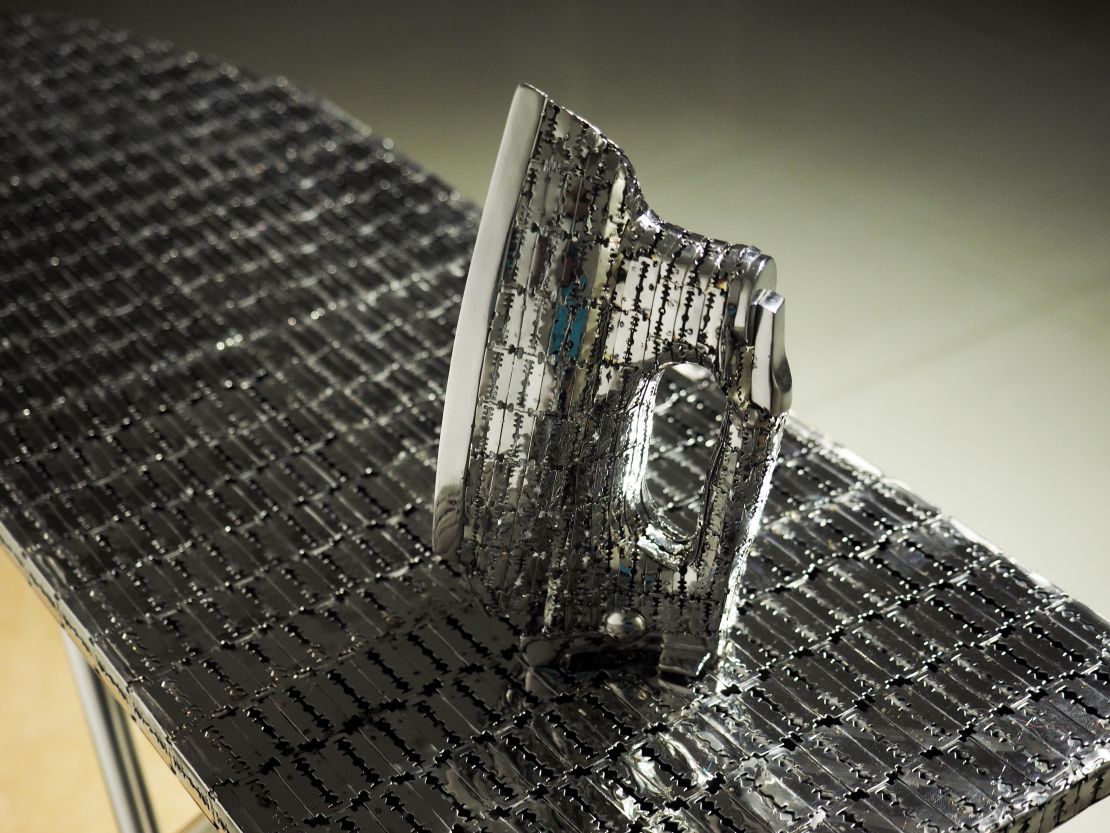 The earlier generations found their opportunities particularly limited, and their contributions have only recently been recognized as part of our art history.
Nalini Malani, for example, was ahead of her time in embracing film and video from the late 1960s, but her early works were largely disregarded and failed to receive the acknowledgement or exposure they deserved.
That said, there were exceptions to the rule. While reportedly disliked for her outspoken nature, pioneering Hungarian-Indian painter Amrita Sher-Gil overcame the barriers facing women in pre-war India to occupy a unique position in the country's art history as one of its most prominent modernists.
Her work inspired a whole family of artists, including her nephew Vivan Sundaram, who is the subject of a 50-year retrospective at New Delhi's impressive Kiran Nadar Museum of Art during India Art Fair.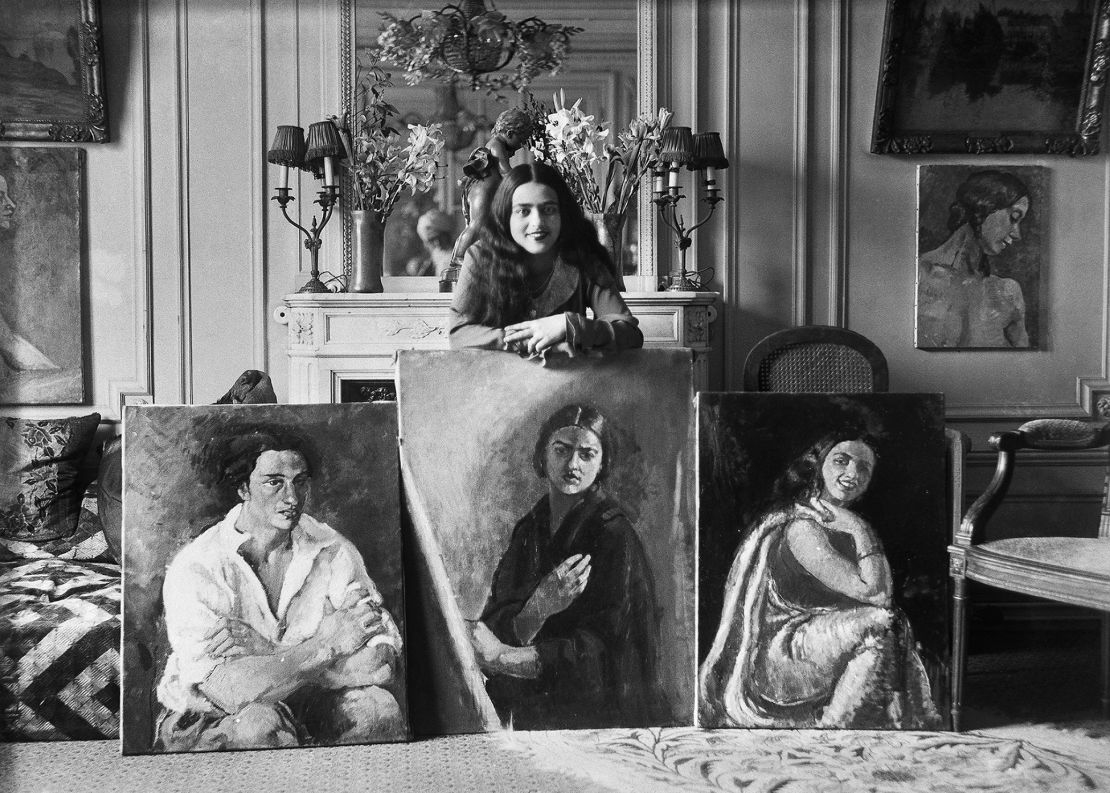 Pioneering women
The problems women face are not unique to India. But as someone who has worked in media and the arts for over a decade, what is evident to me is that in India, like in many other developing creative hubs, women are also playing a central role in evolving the arts ecosystem.
In the past decade, it has been thoroughly encouraging to see greater prominence given to female artists in exhibitions, museum shows and collections around the world.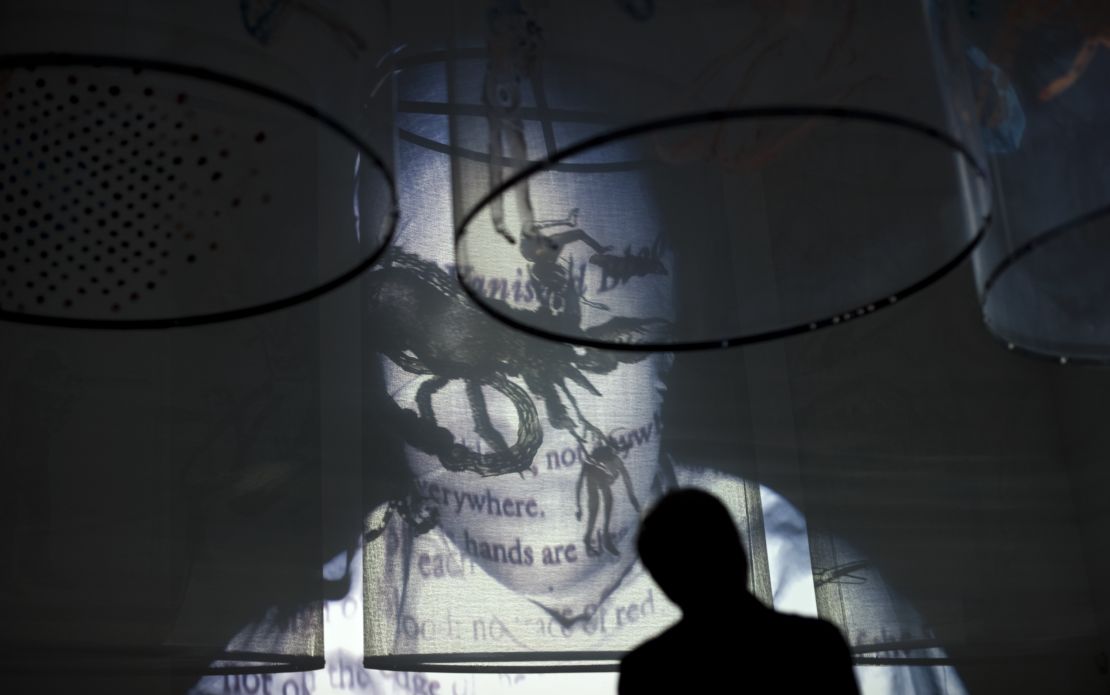 The aforementioned Nalini Malani was the subject of a retrospective at the Centre Pompidou in Paris, while Nasreen Mohamedi's influential abstract drawings were recently showcased at The Met Breuer in New York.
The younger generation is more likely to explicitly addresses social issues faced by women in the country today. Among them are a number of artists exhibiting at India Art Fair week, including photographer Gauri Gill, whose 2012 exhibition "Transportraits: Women and Mobility in the City," explored women's personal safety on the streets and public transport.
But India's female artists are also making a name for themselves through a huge variety of non-gendered topics. One prominent example is "My East is Your West" at the 2015 Venice Biennale, one of the most prestigious art events in the world (and one where the subcontinent has traditionally been under-represented). The exhibition saw Indian artist Shilpa Gupta collaborate with a male artist from Pakistan to reflect on the complex relations between their two countries.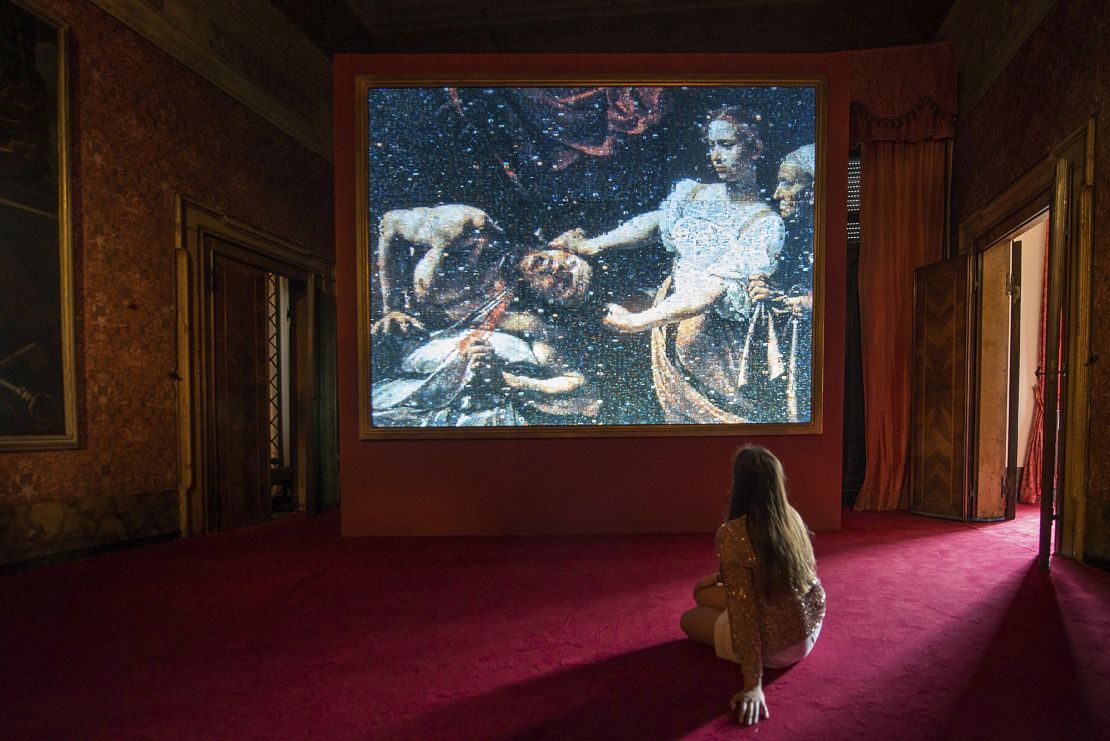 A thriving sector
Beyond individual artists, women in the wider arts sector are now a real driving force. India's female-led organizations span artist collectives, commercial galleries and non-profit foundations, from across the length and breadth of the country.
Through a combination of entrepreneurialism and interdisciplinary collaboration, women have helped bring about respect, critical acclaim and international recognition for the organizations they lead. And I'm delighted that a number of these non-profit organizations will be represented at India Art Fair this year – many for the first time.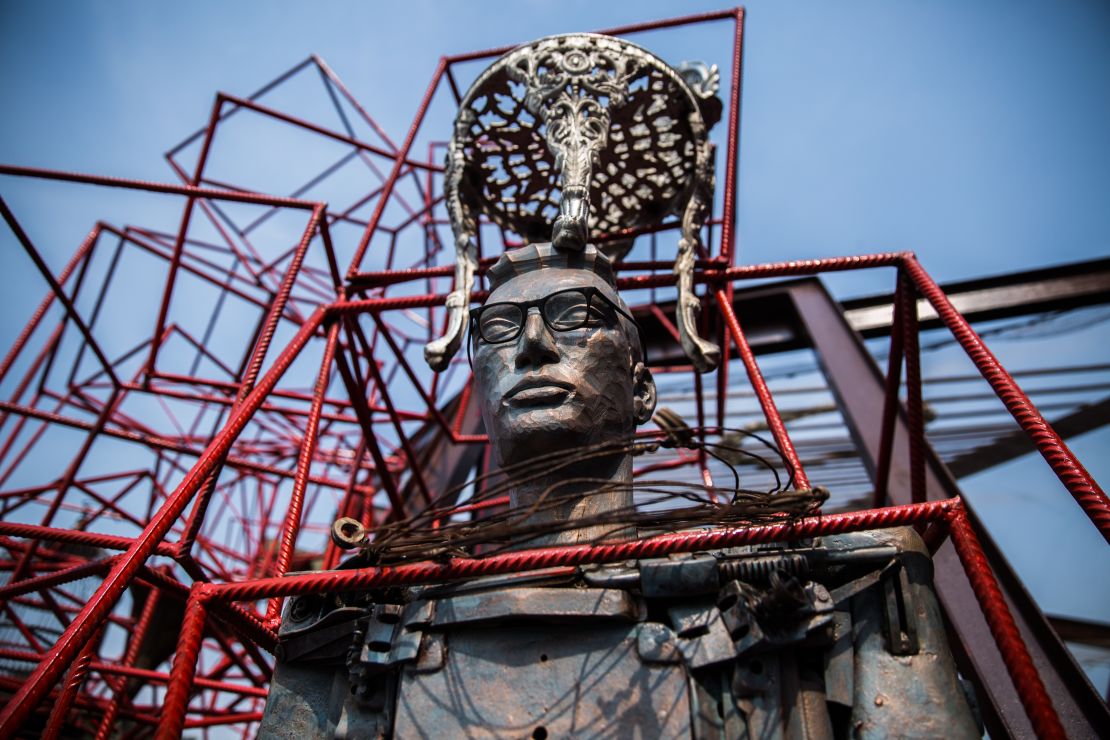 Of them, art collector and philanthropist Kiran Nadar, who supports artists through her foundation and museum in Delhi, is an incredible example of what is being achieved across the country. Elsewhere, we find pioneering figures like Hena Kapadia, director of Tarq, a relatively new gallery in Mumbai.
This year Tarq took on the leadership of Mumbai Gallery Weekend (an event that is growing in stature and significance with each edition), and the organization will present an all-female booth at this year's India Art Fair.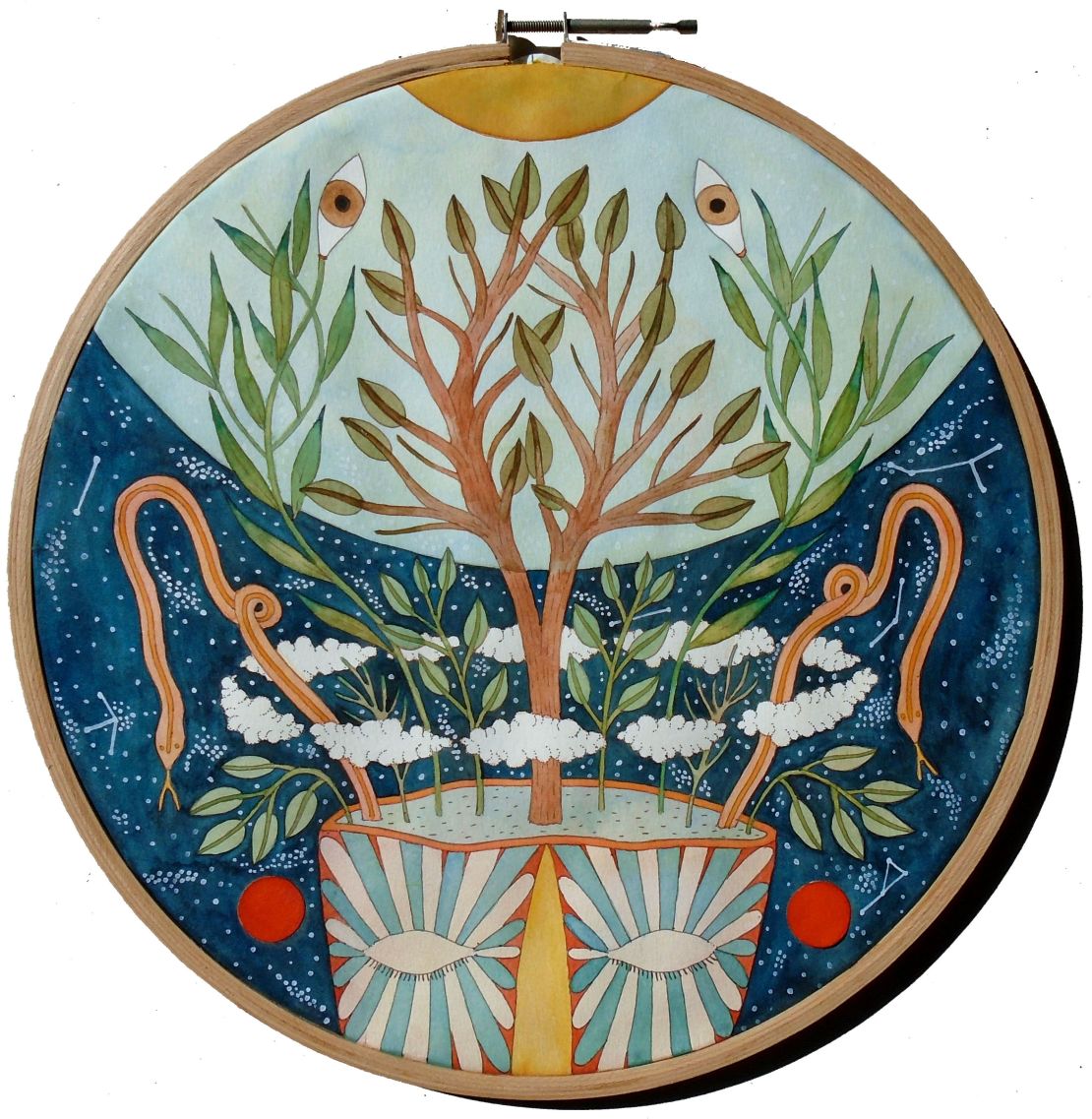 At the other end of the commercial spectrum is Shireen Gandhy who, as director of Chemould Prescott Road, has added dynamism and variety to the gallery's programming. And, under the leadership of Pooja Sood, the international artists' association KHOJ remains a key player in the Delhi arts scene, facilitating dialogue between practitioners through its workshops and residency program.
It's clear to me that, despite the strength of its artists' output and the commitment of its organizations, India has not yet achieved the recognition it deserves. But 2018 is a fascinating moment to be involved in the arts here – a sense of momentum is building.
And while the success of India's art world will not be solely defined by gender issues, it's nonetheless exciting to see that it's being driven by the country's women.
India Art Fair will run from February 9-12, 2018.