Chartered jets arriving in Udaipur for Indian heiress Isha Ambani's wedding contributed to a four-fold increase in flight traffic at the city's airport Saturday. The next day, celebrity guests were treated to an intimate private concert by Beyoncé.
And that's just the pre-party.
The most lavish Indian wedding of the year is underway in the northwestern state of Rajasthan, as 27-year-old Isha Ambani – daughter of the country's wealthiest man – prepares to tie the knot with businessman Anand Piramal.
The pair won't officially wed until a Wednesday ceremony at the bride's family residence in Mumbai. But celebrations kicked off over the weekend at Udaipur's City Palace, a grand 16th-century complex overlooking Lake Pichola.
The bride's father Mukesh Ambani, chair of the multinational conglomerate Reliance Industries, is worth more than $47 billion, according to Forbes. And the family appears to have spared no expense putting on a show for Bollywood A-listers, business magnates, politicians and sports stars.
The guest list included advertising tycoon Martin Sorrell, cricket legend Sachin Tendulkar and the businesswoman and author Arianna Huffington. Hillary Clinton, a long-time friend of the Ambani family, was also in attendance.
Guests were able download a custom app to help stay abreast of the schedule, which is expected to include feasts, rituals and entertainment events. Chief among these was the "sangeet," a night of music and dance traditionally hosted by the bride's family. Descending on the exclusive Oberoi Udaivilas Hotel on Saturday night, a star-studded crowd witnessed performances from various musicians and Bollywood icons.
Ambani currently sits on the boards of two companies within her father's business empire. Her 33-year-old husband-to-be also hails from a powerful family, serving as executive director of Piramal Group, a sprawling conglomerate with business interests spanning healthcare, manufacturing and real estate.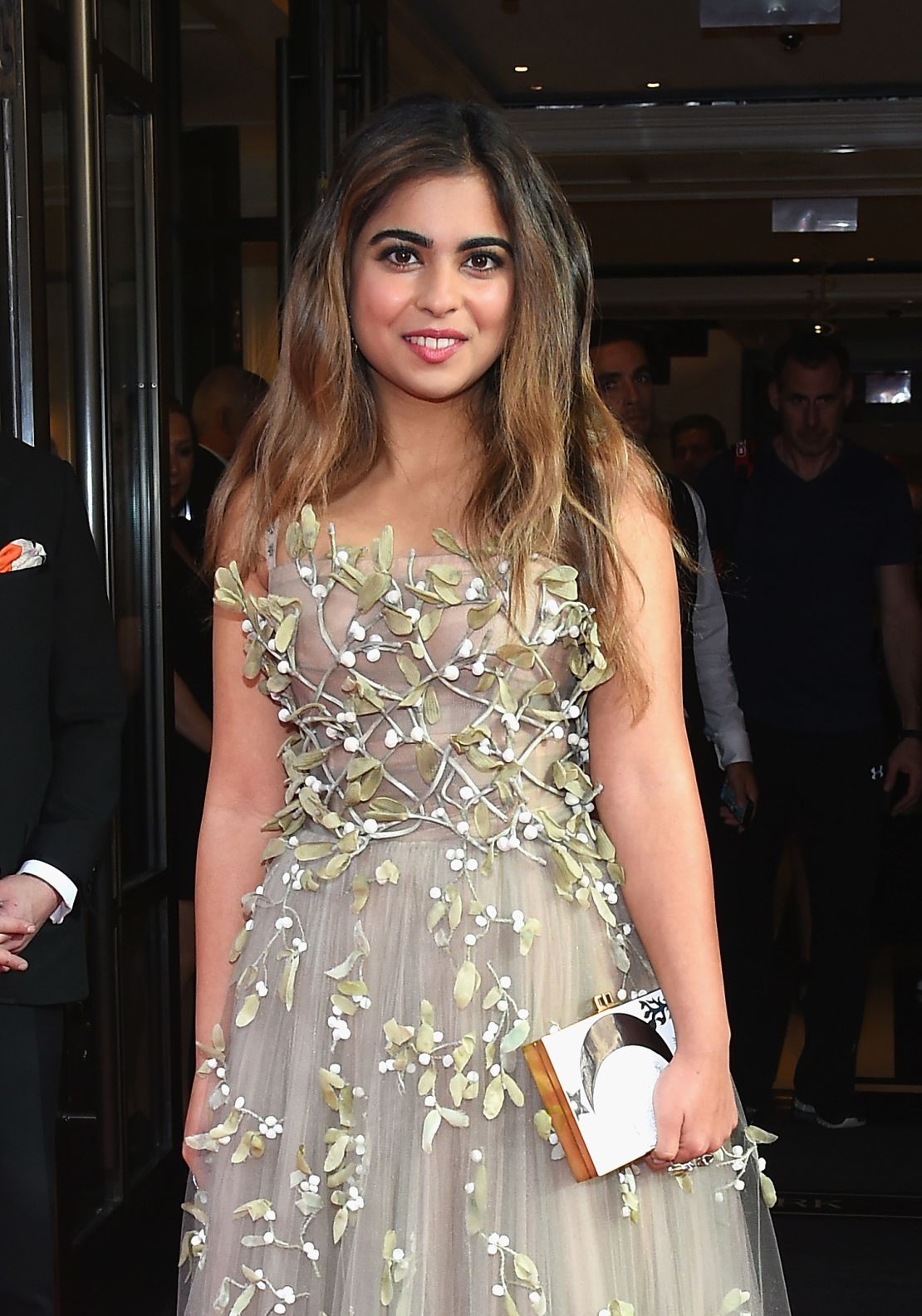 The extravagant nuptials, which are being referred to locally as "the big, fat Indian wedding," have dominated headlines in country where tens of millions of people live in poverty.
The marriage marks the latest high-profile ceremony in this year's winter wedding season, which usually runs from November to February (a period considered, in Hindu astrology, to be the most auspicious time to wed). Actress Priyanka Chopra and American singer Nick Jonas – both of whom were in attendance at the weekend's festivities in Udaipur – tied the knot last week in their own extravagant ceremony just over 100 miles away in Jodhpur.