Editor's Note: This article was originally published by The Art Newspaper, an editorial partner of CNN Style.
Christie's annual Outsider and Vernacular art auction in New York on January 18 will include a notable group of lots from the personal collection of Jane Fonda: 14 artworks by the late American artist Thornton Dial, his brother, Arthur Dial, and his son, Thornton Dial Jr.
Acquired by the actor and activist over the past two decades, the works range from painted, animal-shaped benches by Dial Jr., each estimated to fetch $2,000 to $4,000, to large-scale mixed media wall works by Thornton Dial, estimated to sell for between $50,000 and $100,000.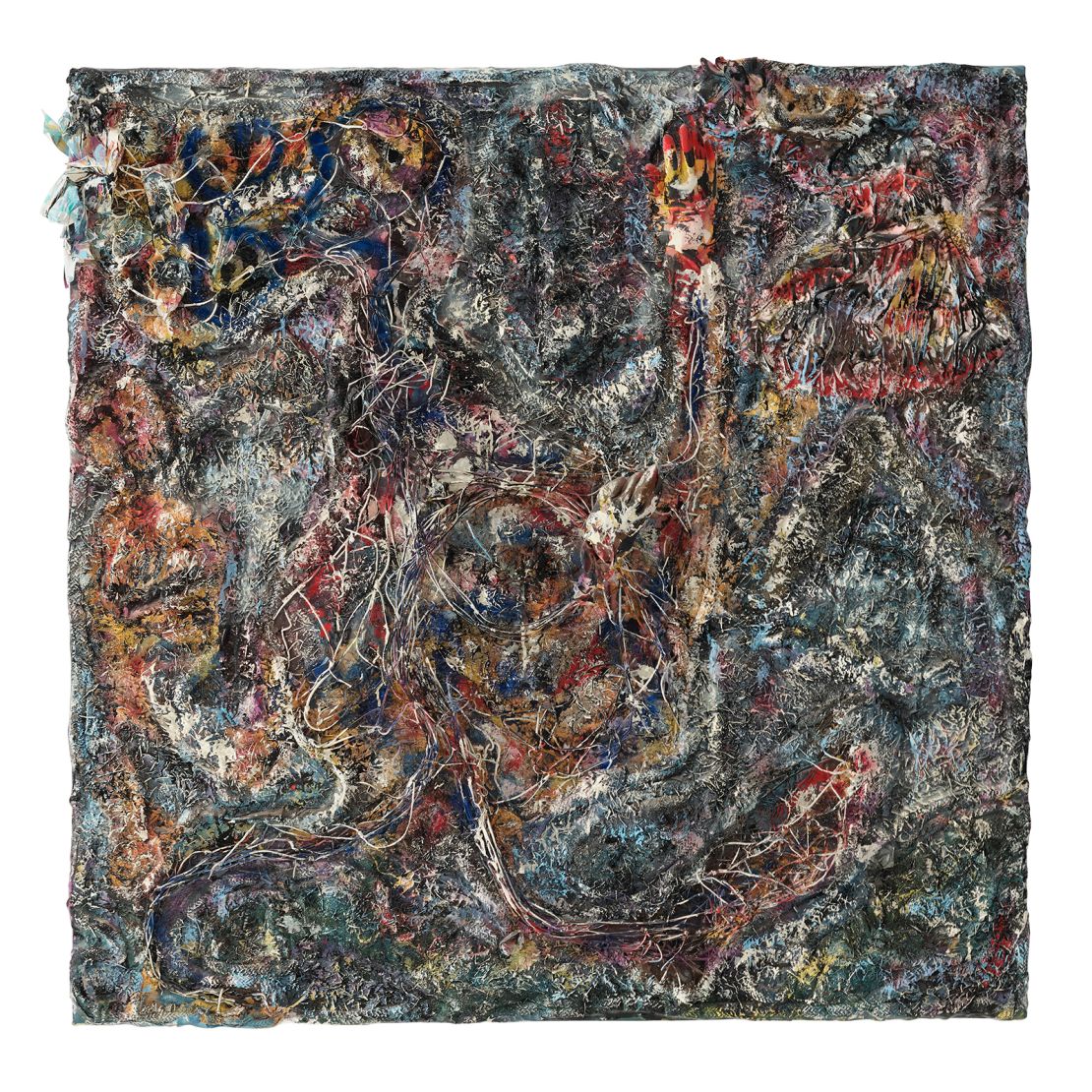 Fonda has long collected works by self-taught Black artists from the American South, including missionary Mary L. Proctor, Purvis Young and Dial's cousin Ronald Lockett.
She was introduced to the Dial family through the late collector Bill Arnett, whose Atlanta home she visited in the 1990s. According to Christie's, Fonda had previously collected mostly plein-air paintings by women, but that she became deeply moved by works she saw by artists such as Dial, Lonnie Holley and Joe Minter.
"I couldn't believe the dynamism, the energy, the courage, the rawness of these works," she is quoted as saying on the auction house's website, adding that she bought several on the spot.
The 14 works up for auction include several that have lived with Fonda through the years. Leading the sale are two early 1990s assemblages by Thornton Dial, the son of Alabama sharecroppers who in his sixties gained prominence for dynamic sculptures and wall pieces he constructed from found objects, paint and other materials.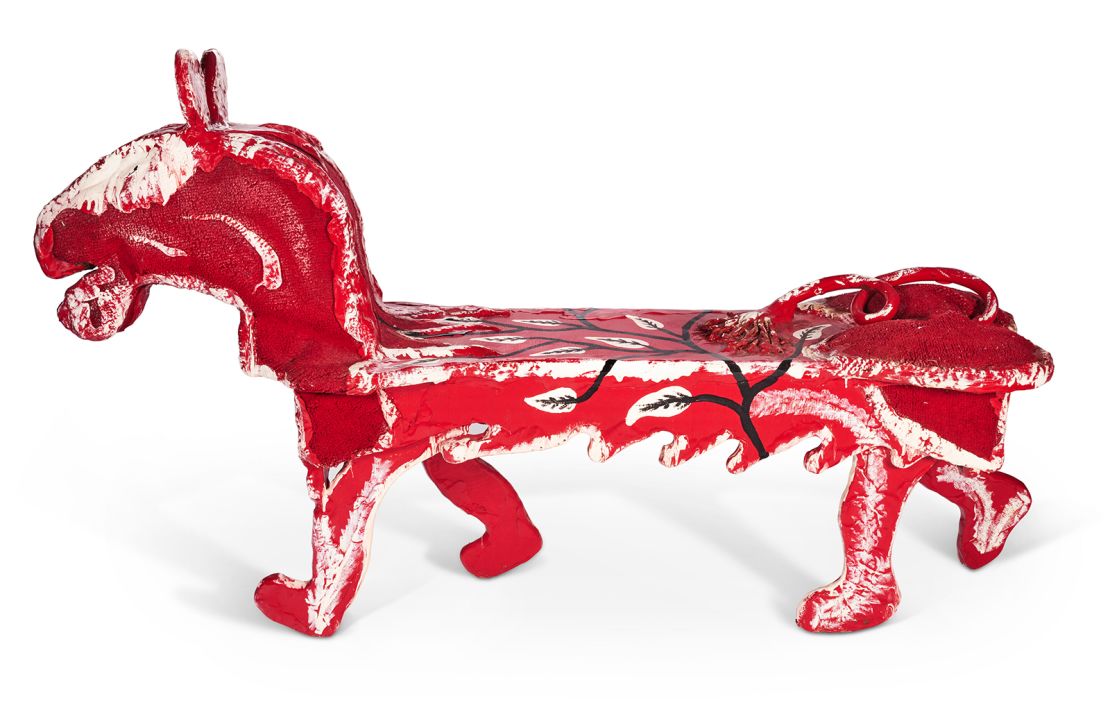 Other works by Dial include an oil painting on wood from around 1988 that depicts four trees and spans four feet tall and 10 feet wide, that could fetch up to $50,000; a larger-than-life sized painted canvas-and-plywood image of Uncle Sam from 1989, expected to sell for $20,000 to $40,000, and several smaller works on paper depicting women that are estimated to go for $3,000 to $5,000. His brother Arthur, who turned more to narrative figuration, is represented by two mixed media works on boards, both from 1989.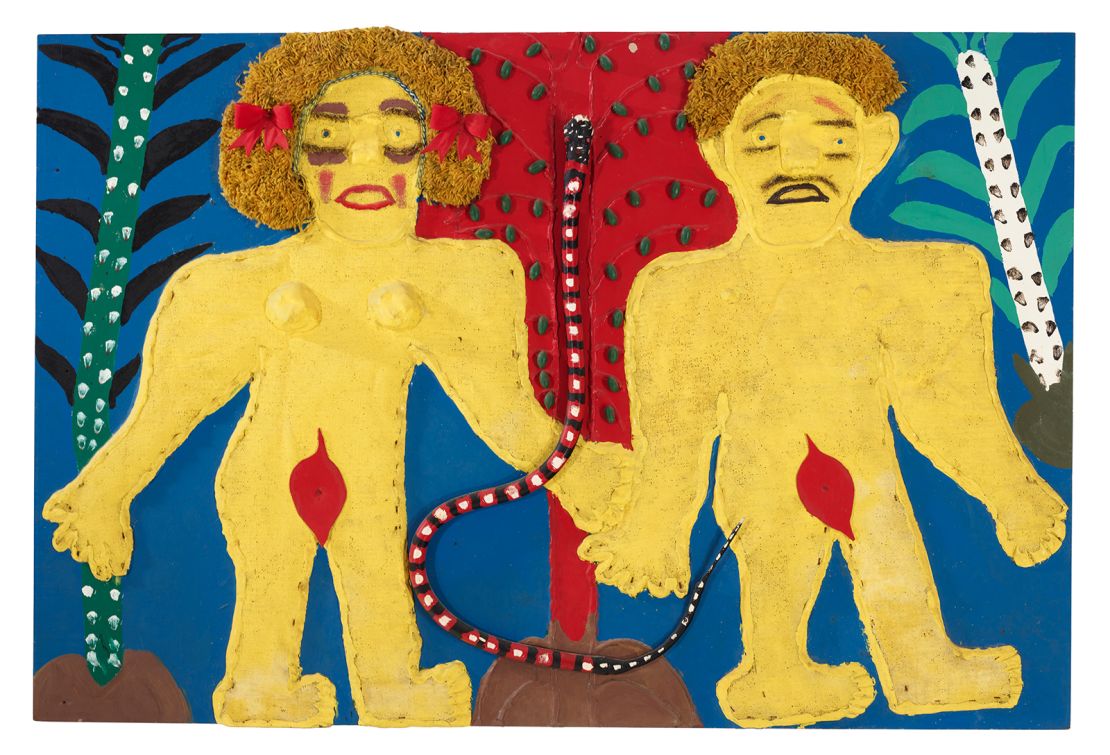 Fonda considers the Dials to be part of the canon of great American art. "Found objects are a tradition of 20th century art. It's Marcel Duchamp, his conversion of urinals into a so-called fountain, all the way to my friend Bob Rauschenberg and Jasper Johns — it's not unique to these artists of the South," she said in a press release. "(Thornton) Dial used found objects in his environment, which I think is just so beautiful. He gave discarded things a second life, brilliantly repurposing material with an impact that very few artists ever had."
In addition to collecting art, Fonda partnered with Tinwood Books in 2001, Arnett's foundation to support Black vernacular art that has promoted the works of the Gee's Bend quilters in Alabama through exhibitions and a book. She also serves as a trustee of the Souls Grown Deep Foundation, the nonprofit dedicated to championing the works of Black artists from the South.
Fonda has previously sold at least one work by Dial at auction, the highly textural 1999 assemblage "Trophies (Doll Factory)." Consigned to Christie's in 2019, the work sold over its high estimate of £200,000 ($246,000), fetching £225,000 ($277,000).
Top image caption: Jane Fonda at Fire Drill Fridays event on December 02, 2022 in Washington,