Editor's Note: This article was updated with the final sale price and other details following the auction's conclusion.
The white three-piece suit worn by John Travolta in "Saturday Night Fever" fetched $260,000 at a California auction.
The monochromatic ensemble went under the hammer as part of the "Hollywood: Classic & Contemporary" sale organized by Julien's Auctions and Turner Classic Movies (TCM) over the weekend. (TCM, like CNN, is owned by Warner Bros. Discovery.)

In the 1977 dance drama, Travolta plays Tony Manero, a young Italian-American from Brooklyn who tries to escape the realities of his life by dominating the dance floor at the local disco. The hit movie helped to popularize disco music around the world and Travolta received a Best Actor Oscar nomination for his groovy performance.
According to auction organizers, the polyester suit worn by Travolta in the movie's famous dance competition scene is one of only two used during the production of the film. The jacket features exaggerated peak lapels with pick stitching and two oversized pockets.
The listing described the suit as "one of the most iconic costumes in the history of cinema" and added that it comes with letters of authenticity from Paramount Studios and Travolta himself.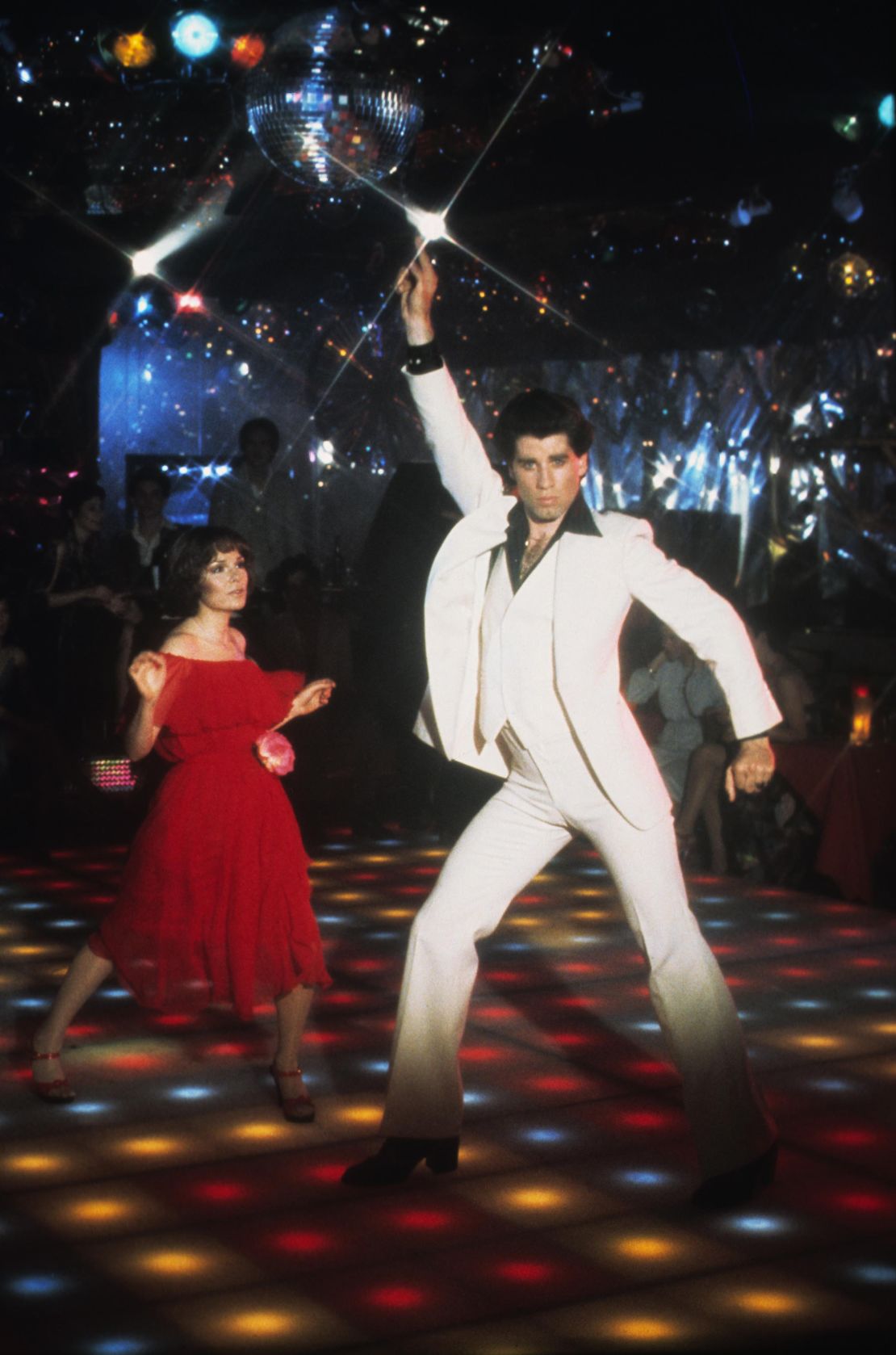 "Heroes from Sir Lancelot to Tom Mix wore white in the great contests to express purity and single-minded devotion to the task at hand," the film's costume designer, Patrizia von Brandenstein, said of the quintessentially '70s ensemble in a statement prior to the auction.
"So, for me, white was the only choice for the suit. I am grateful that our hero, John Travolta, and our producers also came to see it in this way."
Other auction highlights included an Iron Man Mark XLVI helmet, worn by Robert Downey Jr. in 2016's "Captain America: Civil War," which fetched $127,000 and a wand prop, from "Harry Potter and the Order of the Phoenix", which went for $130,000. Michael J. Fox's hoverboard, from 1989's "Back to the Future 2," meanwhile sold for $91,000.