Editor's Note: This article was originally published by The Business of Fashion, an editorial partner of CNN Style.
Outside Prada's menswear show in Milan earlier this month, the street was packed with screaming fans, most of whom seemed to have turned out for Korean pop group Enhypen, who attended the event. Devotees at times broke into song, intoning the boy band's hits.
"These Italian kids are actually learning Korean!" Perfect magazine editor-in-chief Bryan Yambao exclaimed as he climbed into a car after the show.
A few years ago, such a sight would have been rare: most shows drew only small groups of fans staked out to spot celebrity arrivals. But as South Korean pop music becomes an increasingly global obsession, and as luxury megabrands sign more and more deals with its leading stars, K-pop groups' fanatical young followers have become a fixture.
The phenomenon shows no sign of slowing down: in the past week alone, appearances by Korean stars including EXO's Kai at Gucci, Enhypen at Prada and J-Hope (from supergroup BTS) at Louis Vuitton have helped to light up social media with men's fashion week content. Monday, Dior announced it had signed a partnership with BTS member Jimin — who is set to attend its show Friday — while Valentino cemented a deal with the group's rapper, Suga. (BTS, as a group, is currently on hiatus due to members' military service).
Even the famously low-key, "stealth wealth" house Bottega Veneta is currently in talks to secure a menswear deal with a BTS member, according to sources close to the brand and the band. And during recent womenswear seasons, Blackpink members Lisa (a Celine ambassador), Jisoo (at Dior) and Jennie (at Chanel) have drawn ever-bigger crowds of fans while generating valuable online buzz.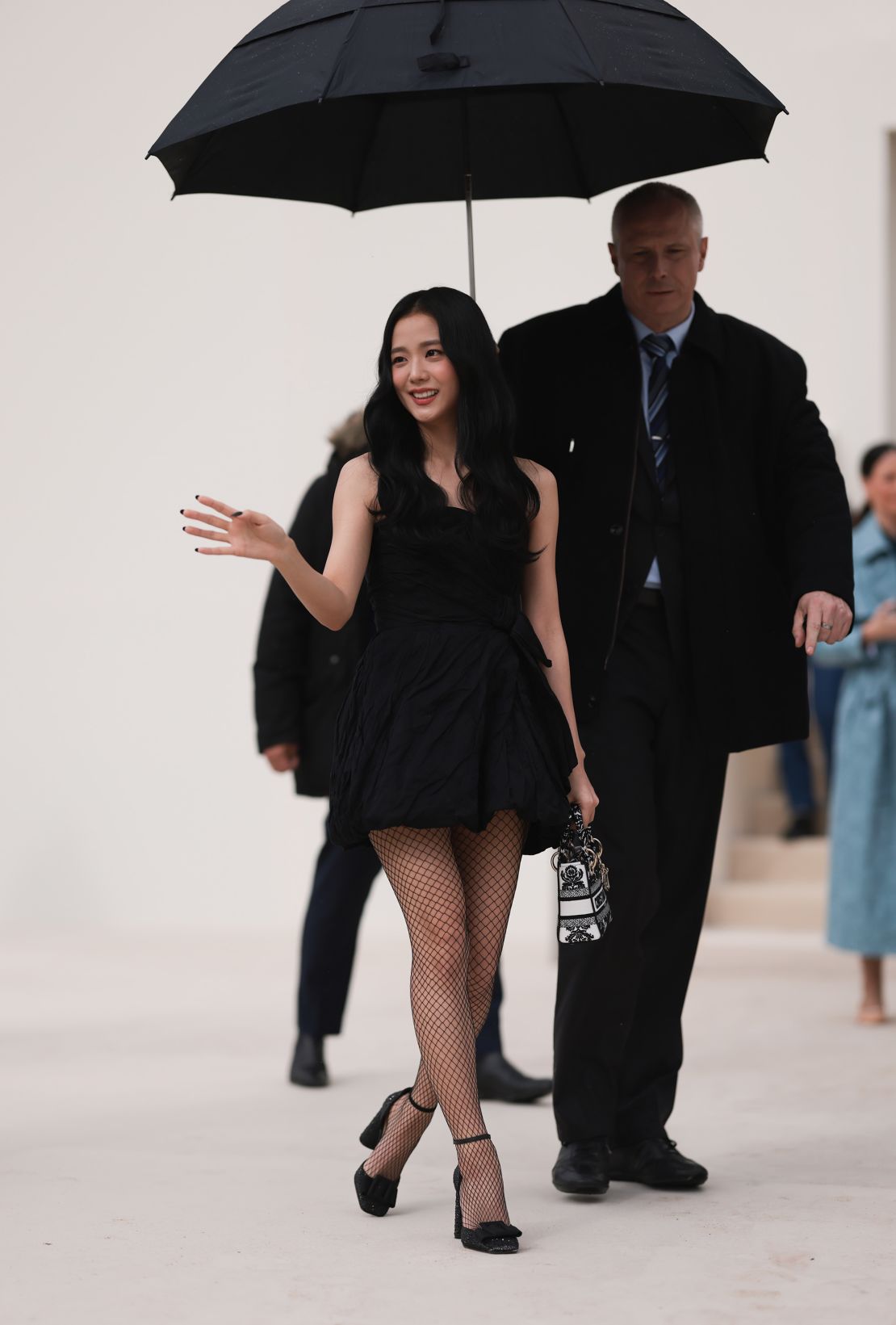 The rise of K-Pop supergroups — whose influence swept Asia in the 2010s before catching fire in Europe and the Americas — has coincided with Korean cultural breakouts in other media, like streaming sensation Squid Game and hit films like "Parasite" and "Minari." The audience for Korean talents, long prized by brands for their followers' near-fanatical level of social media engagement, has only grown in recent years, domestically and abroad.
"We're at this tipping point where Korean influence is at the epicenter of the cultural zeitgeist," said Alison Bringé, chief marketing officer at fashion consultancy Launchmetrics. "Brands are looking for ways to activate on a global level, and Korean talents deliver that."
South Korean talents have become the most important celebrity voices for driving media exposure during fashion week, with social media posts by or about them generating as much as 41 percent of the celebrity and influencer buzz for Milan's Fall-Winter 2021 womenswear season, according to Launchmetrics. That share may have grown to as high as 50 percent at the recent Milan Men's Fashion Week, according to estimates by fashion agency Karla Otto and marketing consultancy Lefty.
Korean stars' impact online can even surpass the most well-known, digitally-savvy Western talents: For example, a partnership between Kim Kardashian and Dolce & Gabbana, for which the reality-TV star and mega-influencer helped "curate" and style the brand's September 2022 show, garnered headlines and online visibility worth $4.6 million, according to Launchmetrics. Blackpink star Jisoo created buzz worth $7 million for Dior's show in Paris the same season, however, mostly just by showing up.
From South Korea to the world
Last year, South Korea was a bright spot for luxury brands among Asian markets as sales surged to a record. A recent report by Morgan Stanley found that the market had grown by roughly 40 percent compared to 2019′s pre-pandemic levels. South Korean nationals are now the world's biggest spenders on luxury goods per capita, and "for a number of leading brands, such as Prada, Moncler, Bottega Veneta or Burberry, we believe Korean nationals now account for 10 percent or more of their total retail sales," analyst Edouard Aubin wrote.
But luxury's increased pace of partnerships with Korean talent isn't being driven by their increased importance of the star's home market alone.
In China, K-pop supergroups are so famous that the Chinese government has sought to crack down on what it sees as "irrational" behavior from members of K-pop fanclubs, such as purchasing many copies of an album to juice sales for a favorite act. K-pop acts are also highly popular in the small, but fast-growing, Southeast Asian market. Overall, Asian consumers — and the stars most likely to reach them — are likely to remain in focus this year as growth is expected to slow sharply in the US and Europe, which have powered the luxury industry since the end of the pandemic.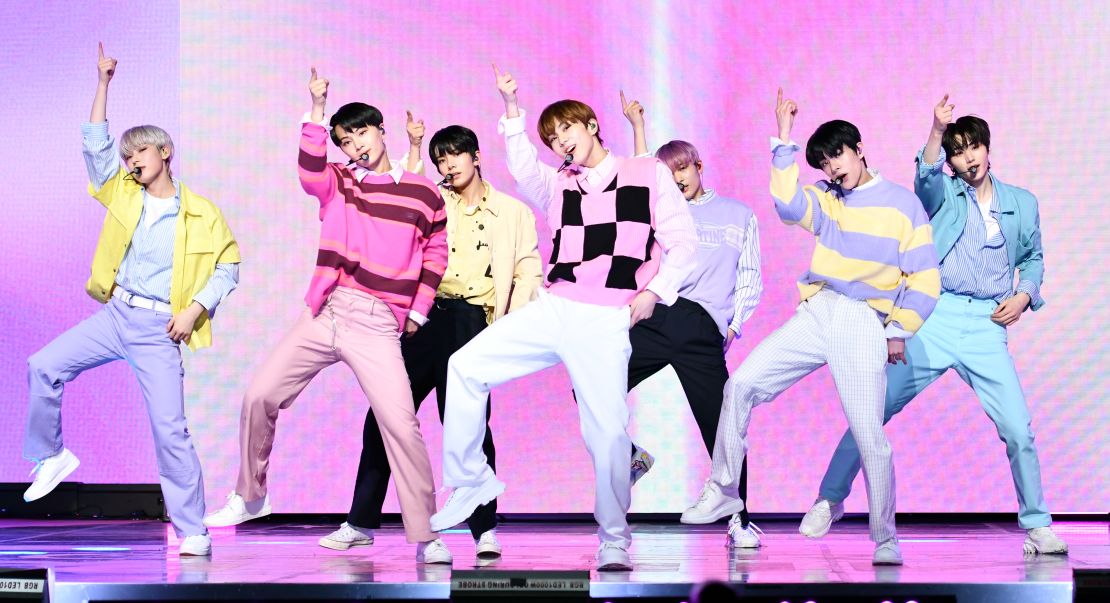 Beyond reach
The appeal of working K-pop stars goes beyond their reach: Performers are rigorously trained and closely-monitored by a strict system of studios, which craft, control and fiercely protect their images. This means they carry minimal reputational risk for the brands they work with.
According to fashion executives involved in the recent spate of K-Pop partnerships, deals with these stars are also seen as good investments due to the more "prescriptive" influence they have among their audience. Many are less shy than Western performers about explicitly recommending brands or products to fans. In turn, their fans often see buying the products stars endorse as a way of showing love for favorite acts.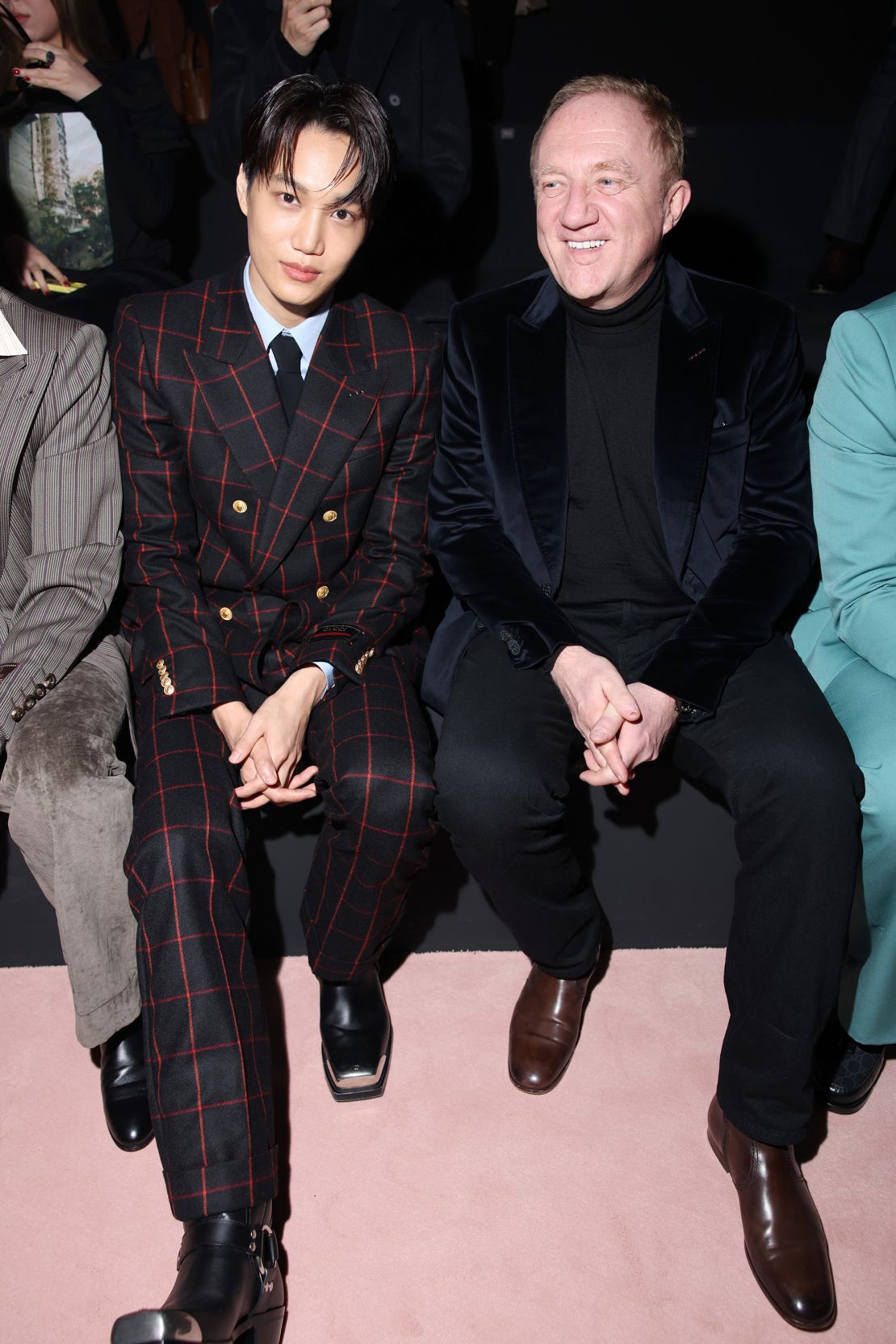 Still, industry sources say that the deals aren't just about boosting sales. K-Pop stars are often expressive dressers, willing to experiment with fashion as a way to set themselves apart within their respective supergroups. That makes them exciting partners for brands and designers who want to create memorable and exciting fashion moments.
Suga "deeply understands fashion," a Valentino spokesperson said, and has become "a key inspiration and starting point" for designer Pierpaolo Piccioli this year.
At fashion week, brands seem happy to fuel the fire of local K-pop fanatics turning out at their events. Dior even sent a statement last Thursday confirming Jimin would attend its upcoming menswear runway. The show "is an opportunity to celebrate Dior's relationship with the member of 21st century pop icon BTS," the brand said.
Read more stories from The Business of Fashion here.
Top image caption: ENHYPEN attend the Prada menswear fashion show on January 15, 2023 in Milan, Italy. (Photo by Jacopo M. Raule/Getty Images for Prada)