One of last year's most successful South Korean TV shows, "Extraordinary Attorney Woo," follows the story of a young autistic woman, Woo Young-woo, who navigates adulthood while winning cases at one of the nation's top law firms. Already renewed for a second season, it is now Netflix's sixth most-watched non-English television series and was recently nominated for a 2023 Critics' Choice Award.
It's wholesome, it's fresh and it's the latest example of how far K-dramas have come in their portrayal of women.
According to figures released by South Korea's national broadcaster KBS, over 53% of lead characters in the network's dramas were female in 2021, a slight increase on its five-year average of 49.8%. On the country's other networks, the figure was roughly 40% between 2017 and 2020.
"The number of female protagonists on Korean television has become quite high," said Jacklen Kim, marketing manager at ENA, the channel that originally aired "Extraordinary Attorney Woo," in a phone interview.
Not only are women more visible, they are increasingly being depicted in positions of power, Kim added. Gendered tropes that once dominated the genre are slowly falling out of favor. In 2022 alone, female characters were written into a wide range of roles including a wise queen ("Under the Queen's Umbrella") and a tenacious journalist ("Little Women").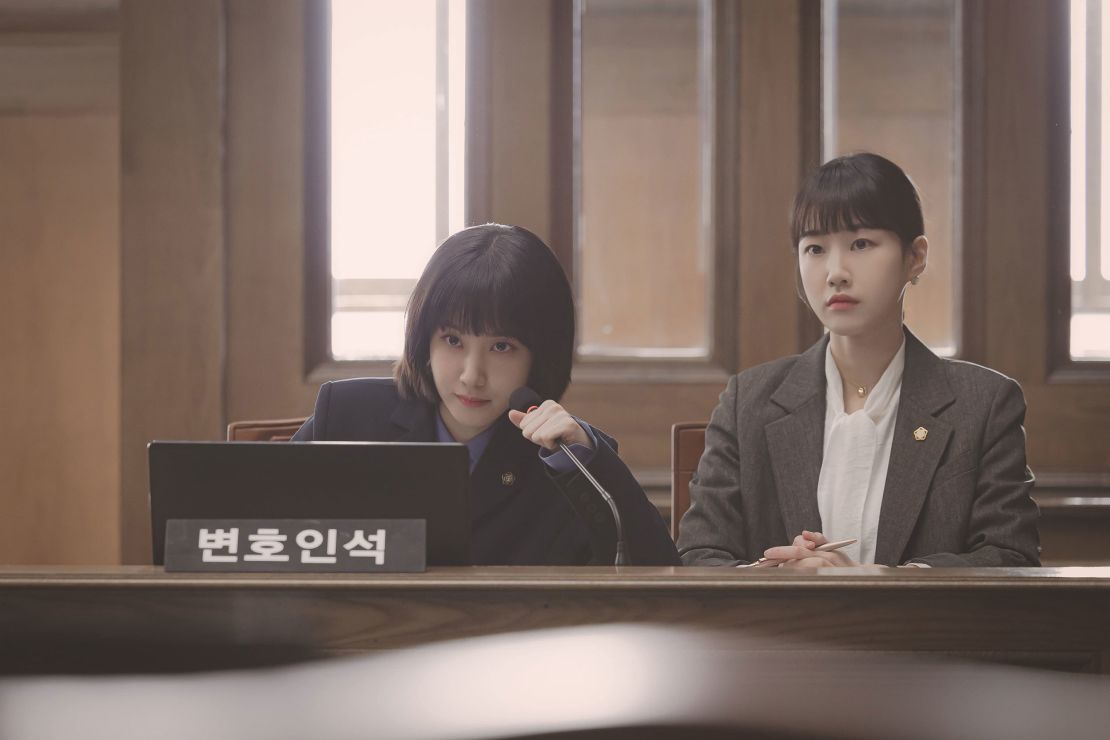 Elsewhere, "Our Blues" featured a number of strong female protagonists, including a wealthy head honcho fisherwoman and several "haenyeo," older female free-divers who harvest mollusks and other sea life in Jeju province. Another of the show's characters is a high-achieving pregnant high school student who defies her father's orders by keeping her baby and deciding to attend college while he and her boyfriend take care of the child — a storyline that would have been unthinkable just a few years ago.
In real life, however, South Korea's women face significant barriers to equality, and have reported issues with sexual harassment, outdated gender stereotypes and other forms of discrimination in male-dominated workplaces. The country ranked 99th out of 146 countries in the World Economic Forum's 2022 Global Gender Gap Index. OECD data found that South Korean women earn an average of 31.1% less than men (the worst gender wage gap of any OECD country). Feminism, meanwhile, remains an extremely divisive topic.
So does growing women's representation in K-dramas reflect changes within Korean society, the expectations of global audiences or simply TV producers' attempts to court female viewers?
An arc of one's own
Throughout the '90s and early 2000s, blatant sexism and even scenes of domestic violence could be seen on South Korean television, according to Park Sung-eun, an executive producer at Studio LuluLala. Among several examples, she cites the country's longest-running television drama, "Country Diaries," which aired from 1980 to 2002 and contained scenes of female characters being beaten by their husbands. She also pointed to 2000's "Autumn in My Heart," an early international sensation that featured a famous scene in which a major character dramatically pushes his love interest against a wall. The intended effect, Park explained, was for viewers to laugh at or – in the case of "Autumn in My Heart," even be attracted to — displays of aggression.
In the latter half of the 2000s, as the genre became dominated by romantic comedies, a common pairing involved poor women with wealthy men. While there are dozens of examples, some popular titles include "My Lovely Sam Soon" (2005), "Coffee Prince" (2007) and "Boys Over Flowers" (2009). At the time, these particular dramas were applauded for defying gender expectations about how women should dress or act. Yet, even these standout TV shows fell back on the idea that meeting a rich man was the path to happiness. By the last episode of "Coffee Prince," for instance, tomboy Eun-chan begins to "dress like a girl" for her boyfriend — heir to a family fortune, Han-gyeol — joking with him that all she needs "is to be fed four times a day." (The Cinderella-esque plot has been parodied in numerous comedy sketches about the genre, including a 2016 BuzzFeed video captioned, "It's not a Korean drama without the wrist grab.")
Television reflects the times, said Park, who started her career at South Korean broadcaster MBC in 1999. At a time when women were expected to get married in their early 20s, the 26-year-old protagonist in 1994's "One of a Pair" was considered by other characters to be past her prime. In 2005's "My Lovely Sam Soon," the titular character faced similar criticisms aged just 29.
But recent years have seen fewer Korean women getting married and having children, while those who do are waiting longer, prompting frantic government efforts to boost the falling fertility rate as a demographic crisis looms.
"Nowadays, not only has the average age women get married increased but there is even a word, 'bihon,' for women who (willingly) decline to get married," said Park. "More people understand marriage as an individual choice, so you'd be hard-pressed to find a female character in the past few years who really cares about getting married."
With marriage no longer necessary for stories to have a happy ending, female characters are increasingly able to have story arcs of their own. Michelle Cho, an assistant professor of East Asian Studies at the University of Toronto, said that romance narratives in K-dramas increasingly focus on personal development and friendship.
"While, in the past, there was a somewhat fixed set of character types and tropes — like the spunky working-class heroine meeting a wealthy love interest — these dynamics have become more malleable," she said via email, citing the recent international hit "Crash Landing on You" as an example. The drama, which achieved record-breaking viewing figures in South Korea, centers on a romantic plot but its heroine is a successful corporate CEO whose work continues despite the unfolding love story, Cho explained.
Shh, it could be feminism
Despite the consensus that Korean dramas have changed, there is less agreement as to why. Experts CNN spoke to offered a range of possible reasons, including the growing number of women at executive levels of production, more streaming platforms and new TV channels, increased women's participation in the labor force, changing family dynamics, the influence of foreign media on writers and greater internet access making it easier for women to give feedback on TV shows. Self-described feminists, like pop culture critic Hwang Jin-mi and screenwriter Kim Hyo-min, also point to the country's latest wave of feminism.
In 2016, the brutal murder of a woman in a bathroom in Seoul's Gangnam district ignited a movement that has been described as the country's "feminism reboot." Further fueled by the global #MeToo movement, the push for change has been marked by thousands-strong protests, political division and pushback from a similarly vocal men's rights movement.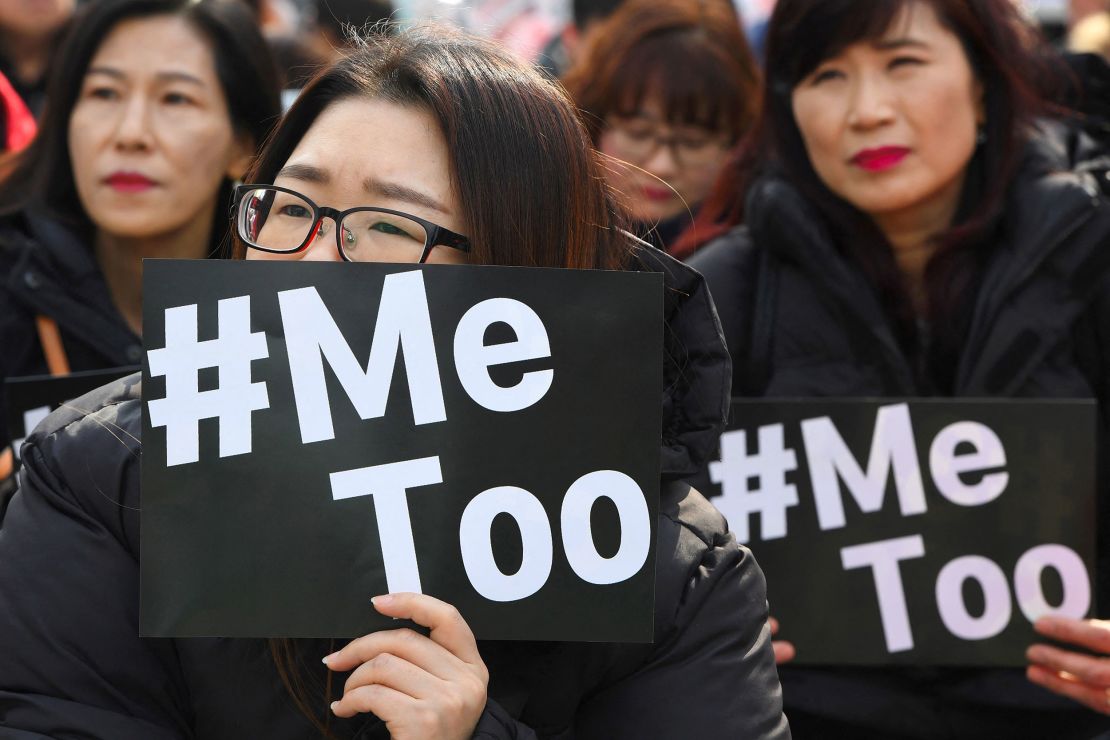 Korean dramas have long been written and viewed by women, Hwang said over the phone. (In 2018, the country's Broadcast Writers' Union estimated that 94.6% of TV screenwriters are women.) But as a result of the "feminist reboot," she added, women feel solidarity with one another and are more empowered to express their concerns about gender issues, with stories addressing these topics particularly resonating with female audiences.
This was reflected a year after the Gangnam murder, Hwang said, when women rushed to purchase "Kim Ji-young, Born 1982" — a book about an ordinary housewife battling depression, gender discrimination and inequality. The feminist novel became an international best-seller and was adapted into a hit movie in 2019. The success of both the book and movie demonstrated women's purchasing power, Hwang added.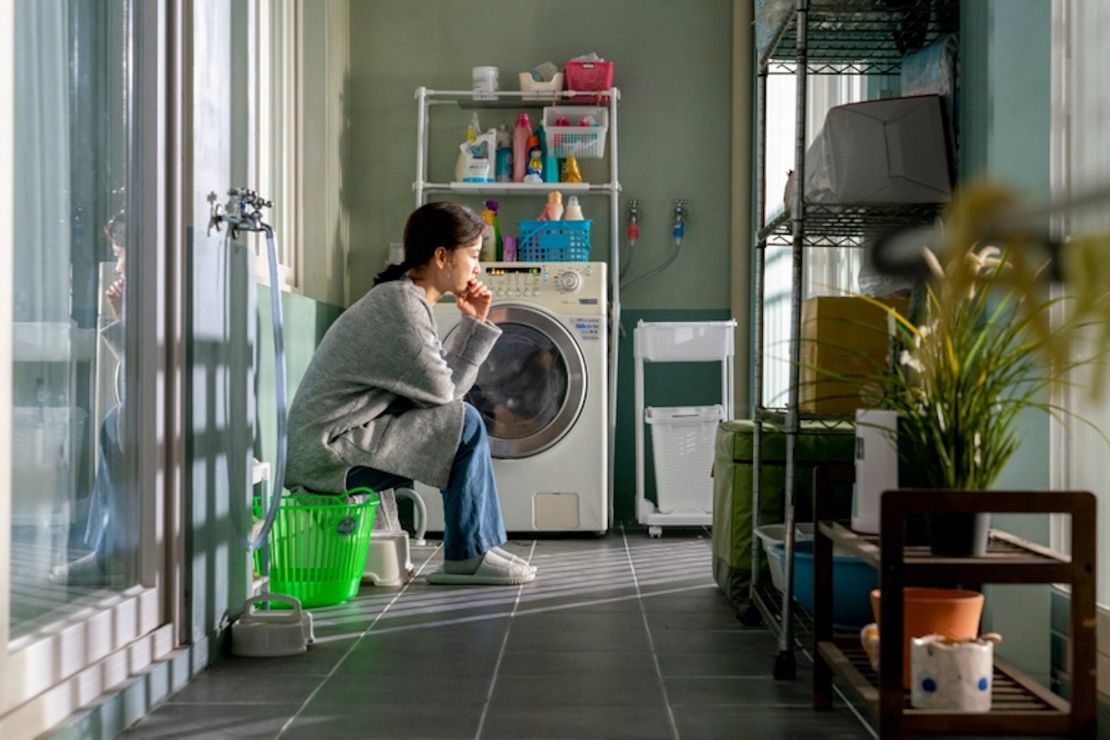 In a cafe in Gangnam, one of the adapted screenplay's writers, Kim Hyo-min, also reiterated the importance of "Kim Ji-young, Born 1982," attributing the novel's success to the craving of everyday women to have their anxieties recognized. "Today's women don't just want to see women portrayed favorably," she added. "They want to see women who can do anything — even if that's lie, cheat and fight for power."
Hwang, who reviews Korean dramas for various publications as a freelance film and TV critic, said the question of whether shows can be considered feminist depends on if female characters have control over their lives and how they are represented — including measures like the Bechdel test, which asks whether two female characters have conversations about something other than a man. But she believes TV networks are upset by the "feminist" label — one she would apply to shows like "Extraordinary Attorney Woo" — even though it can be meant as a compliment.
An industry insider working for one of Korea's leading studios told CNN that it is difficult for anyone in the sector to actively describe their productions as feminist. "If, for instance, you use an image that's interpreted as feminist, it can become very controversial," explained the person, who asked not to be named due to possible professional repercussions. "And if you apologize for posting a feminist image, then the other side gets very angry and it causes a lot of problems."
Korean production companies — like other businesses trying to reach a broad mainstream audience — often avoid being associated with feminism because it is such a polarizing issue, University of Toronto's Cho said. Unlike in North America, where the "feminist" label is often considered positive, the term is usually used pejoratively to connote misandry in South Korea, she added.
The preferred f-word: Fresh
Some industry experts have argued that Korean dramas are improving their portrayals of women simply because doing so appeals to audiences. ENA marketing manager Kim argues that "Extraordinary Attorney Woo" became popular, primarily, because it was about an underdog triumphing. But the main character being a woman, she said, did add something new. "In Korea, there have been so many shows about male lawyers, so I don't think another one would have felt as fresh."
"In the past, men have played everything from detectives to gangsters to judges," film and TV critic Hwang explained. "They've run out of plotlines involving men, so a story does feel fresh just by replacing men's stories with women's stories." She believes studios now feature more women characters to boost ratings, rather than because of progressive politics. But that may not be a bad thing, per se: A female character will, nonetheless, naturally bring women's issues to the table, she said.
For Hwang, the genre's next step should be featuring a wider range of body types and physical attributes. "The Korean sense of aesthetics does not allow for someone who is not conventionally beautiful to appear on television, but that will change, too."
These changing values have already been felt beyond South Korea's borders as K-dramas grow in popularity overseas.
In India, where the appetite for Korean shows has exploded in recent years, audiences have been drawn to the strength of female protagonists, with daily newspaper The Hindu describing them as "incredible women" with sexual agency. "In a society rife with social taboos rather like our own, dewy-eyed young women get to date and eventually marry men their parents whole-heartedly disapprove of," wrote journalist Sheila Kumar. In Tatler Asia magazine's roundup of inspirational Korean drama leads, Filipino writer Jianne Soriano wrote, "In the world of Korean dramas … One thing we can count on seeing women run the world, whether it's by standing up to those in power or subverting society's expectations on how a woman should be."
For some, however, these shows can highlight the disparity between women's lives as portrayed in dramas and the realities of today's South Korea. As the writer Tammy Kim said on the podcast she co-hosts, "Time to Say Goodbye," shows like "Extraordinary Lawyer Woo" have the potential to set unrealistic expectations in a professional sphere rife with gender inequalities. "If there are any women lawyers who are like, 'I need to go there (South Korea) so I can be the firm partner,'" she told listeners, "don't go there."
Top image caption: Heroines (left to right) from "Little Women," "Extraordinary Attorney Woo," "Under the Queen's Umbrella" and "Our Blues."