Editor's Note: This feature is part of CNN Style's series Hyphenated, which explores the complex issue of identity among minorities in the United States.
In one shot, a young woman stands on a New York street beneath glittering string lights, the nighttime scene mimicking an old photo of her mother, a Japanese immigrant who raised four children in the United States.
"My mother has always been bound by the limitations of her reality," reads a handwritten statement published alongside the image. "I wonder what she would be, what form she would take, if those bounds were set free."
The young subject is one of many voices featured in "Sowing Rice With Salt," a new series by photographer Kyle Lui being exhibited at New York's Photoville Festival in June. The project uses archival images of immigrant parents to inspire similar shots of their adult children, who were born or raised in the US.
Lui also asked participants to pen an accompanying account reflecting on their relationship with their parents and own cultural identities — topics that can both be fraught with tension.
Their experiences range widely. There's Akil, who yearns to visit his father's native Jamaica. His father's old photo shows a young man in a room plastered with posters of Rastafari icon Bob Marley; Akil's recreation offers a modern twist, with posters of rappers A$AP Rocky and Aminé. Other stories feature children whose parents come from China, Ecuador, Brazil, the Philippines and more.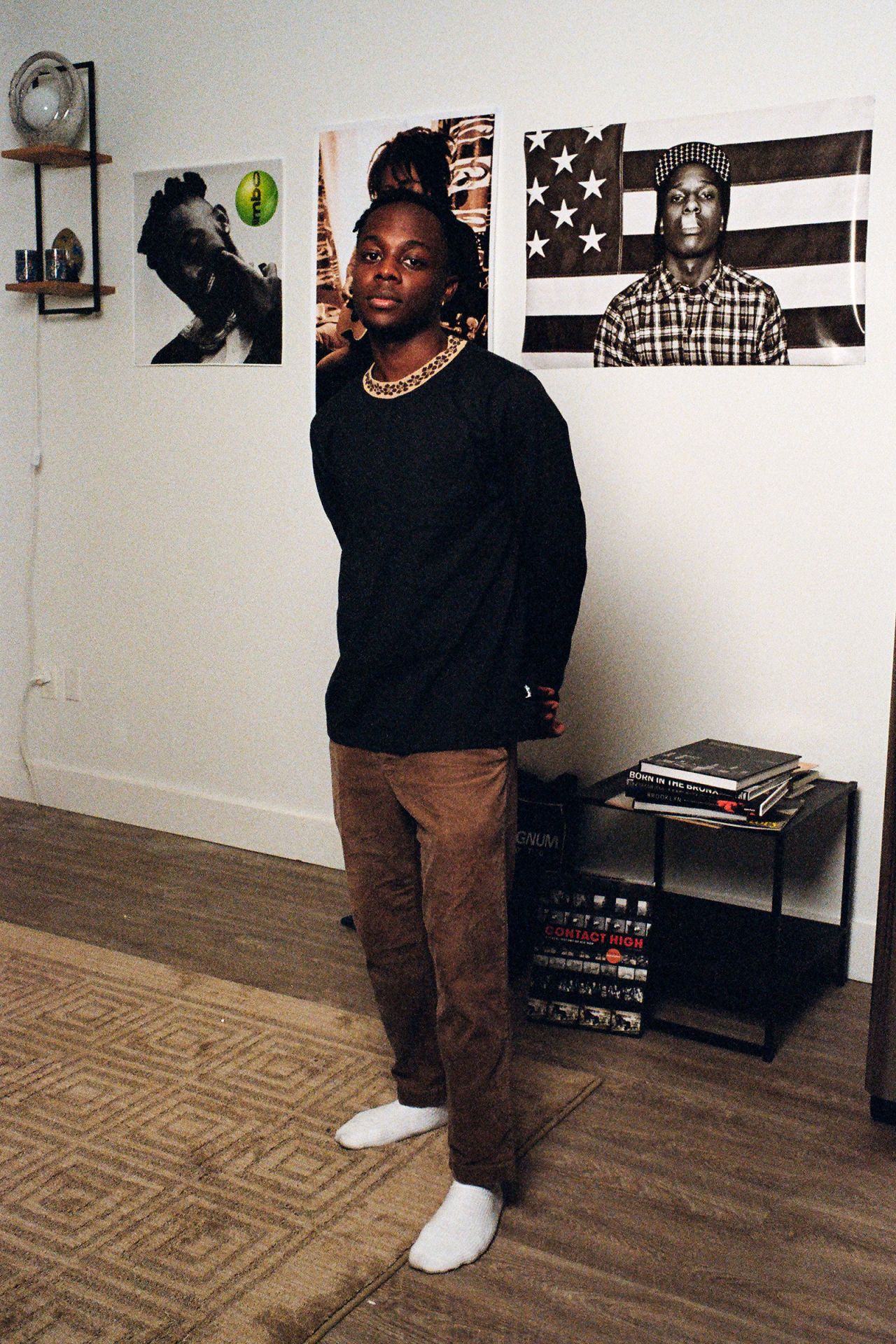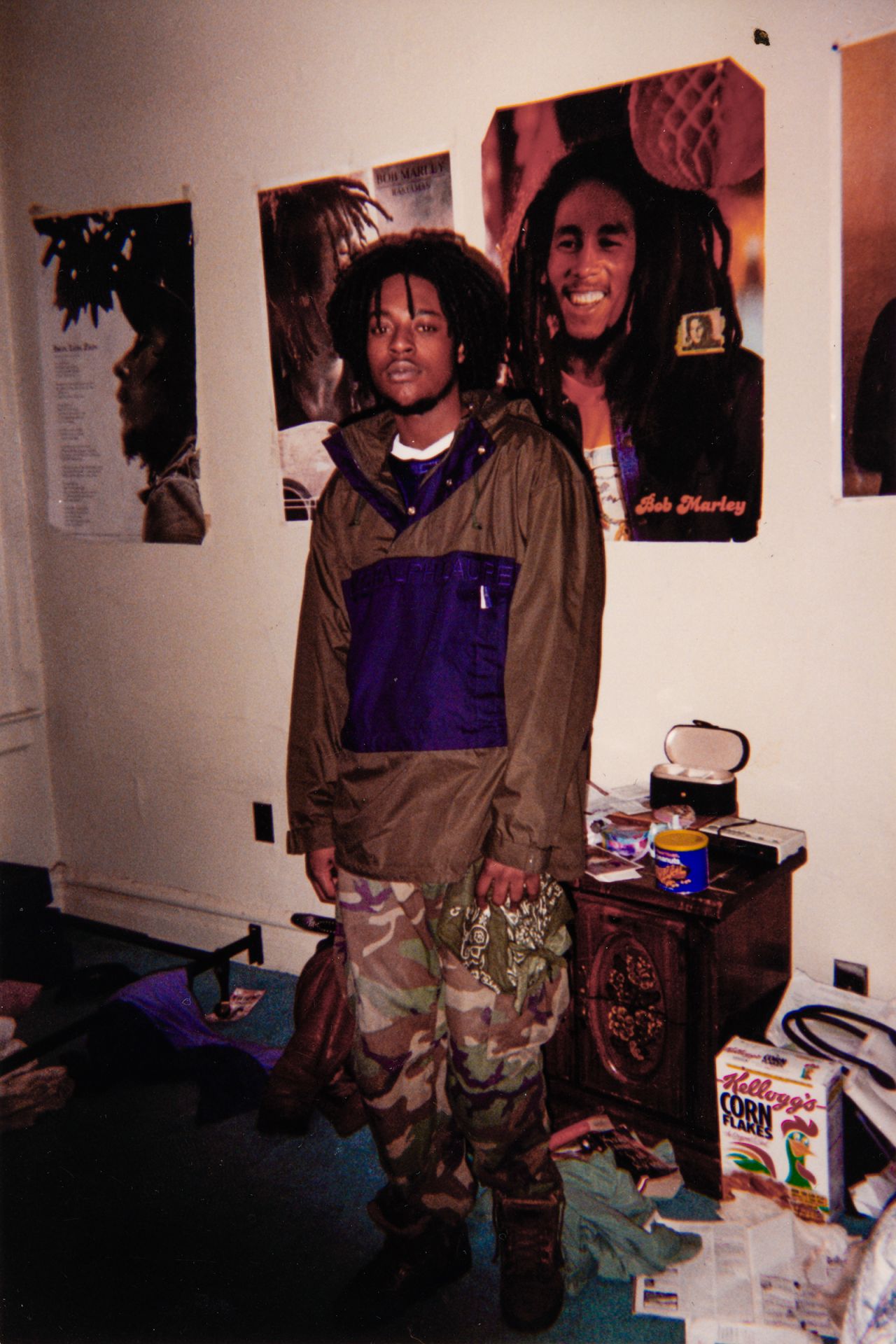 But there are common threads, too, which Lui hopes can make these stories resonate with any audience, regardless of background.
"The theme I wanted to convey was the resilience of love in these relationships, despite all the tensions that exist," he told CNN in a video call, adding that sometimes the most intimate experiences and feelings are "the most relatable and universal."
For instance, many of his subjects described the sacrifices their parents made to provide them with a better life; their immense gratitude, as well as the pressure to make those sacrifices worthwhile; and the guilt of having opportunities their parents never had.
Visually recreating the archival photos allowed the subjects to step into their parents' shoes — sometimes helping to mend fractures in those relationships, Lui said.
These are familiar themes for Lui, himself a child of immigrants from Hong Kong. He recalls being one of the only Asian American students at school, where a counselor once threw away a tea egg snack his mother had packed for him because she thought it was rotten.
"That feeling of shame, of feeling like the 'other' and wanting to just fit in amid all the White kids … those dynamics also played out in my relationship with my parents," Lui said. He added that he shot photos of himself, too, in an attempt to participate in the project, but ultimately wasn't happy with the results.
Learning to open up
The photos were shot using film to recreate the intimate feeling of the older pictures, with the two subjects' postures, clothing, surroundings and composition mirroring one another.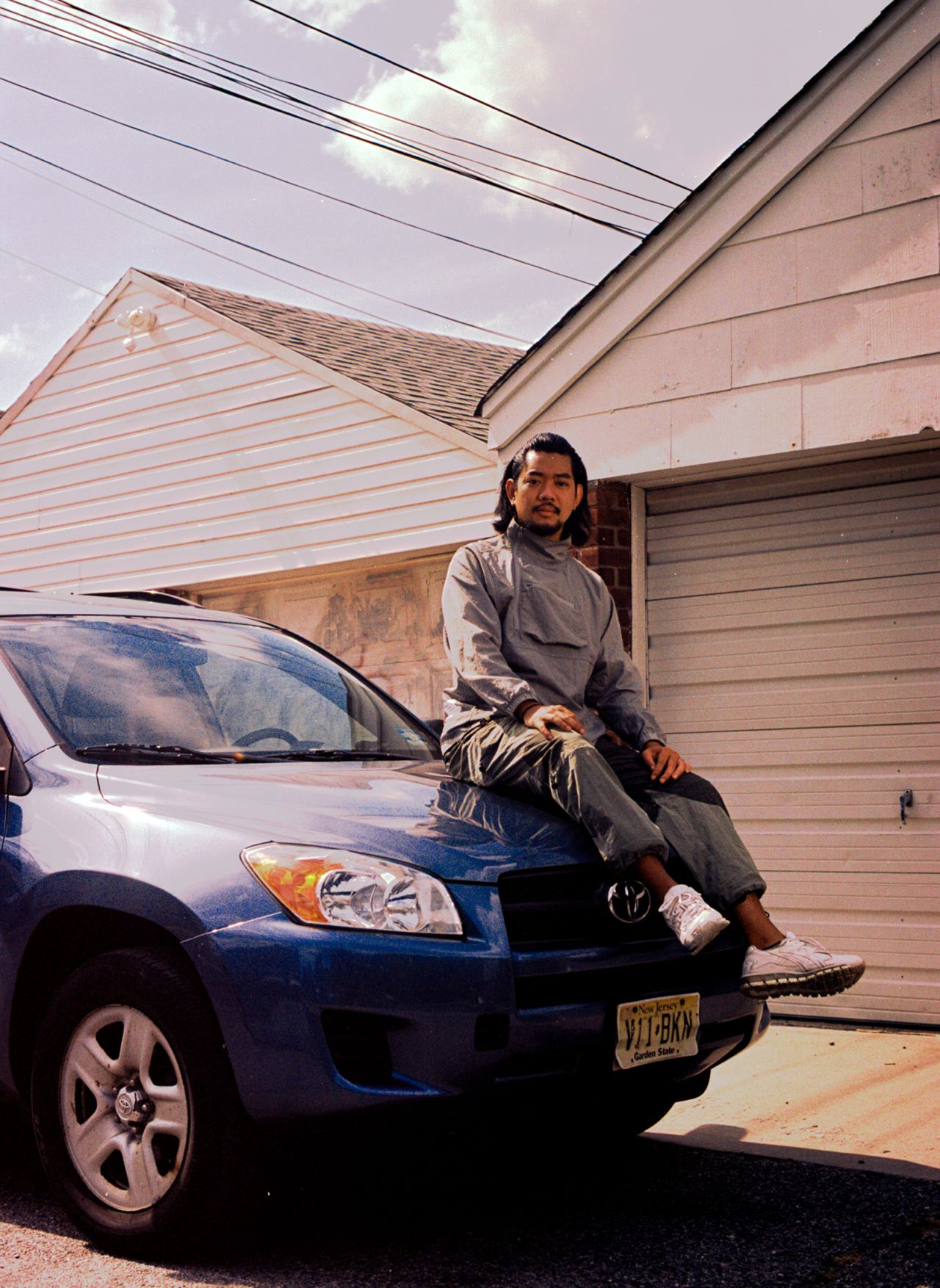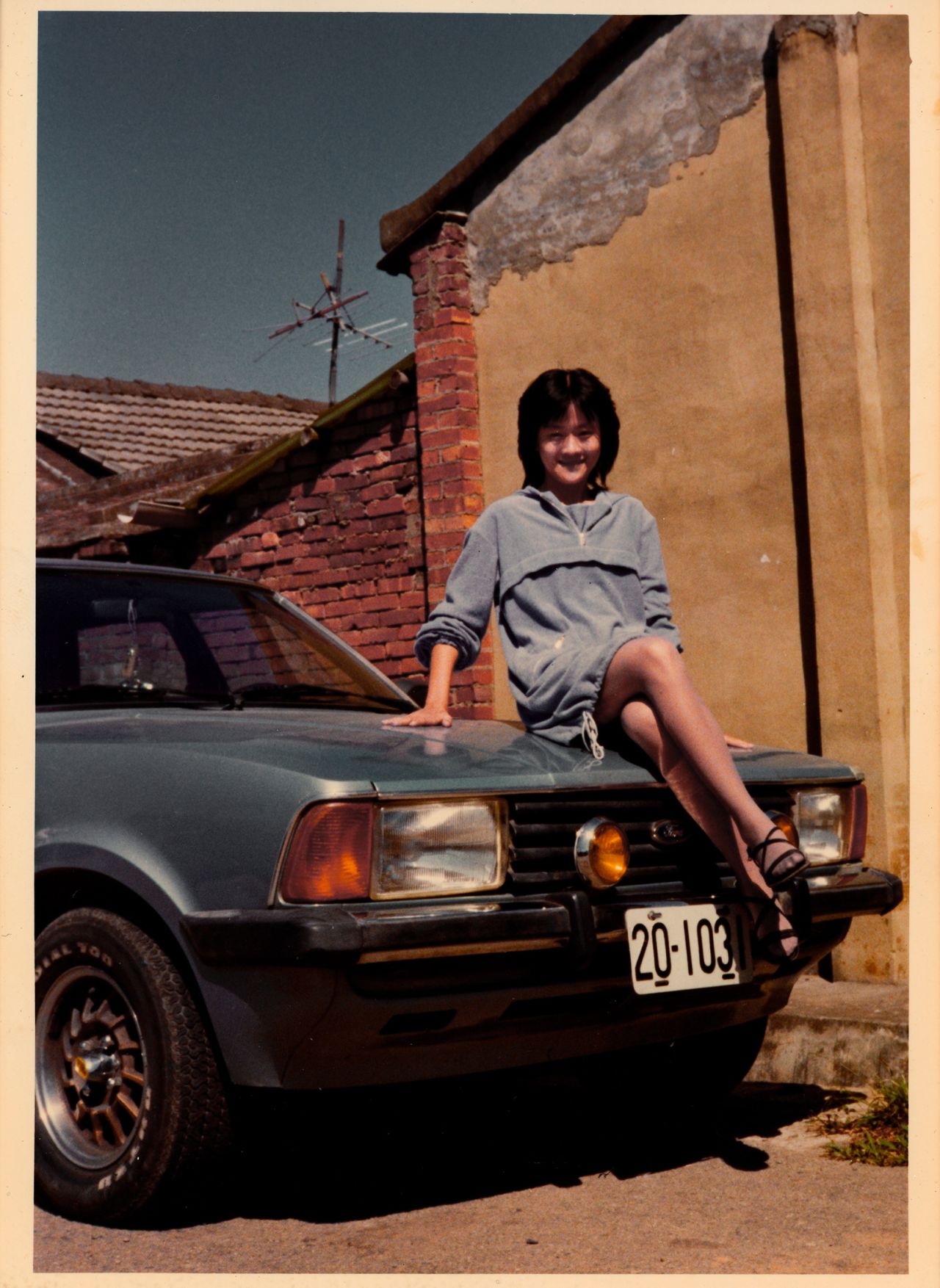 Lui began working on the series in 2018, inspired by other diptychs that place two related photos side by side. He chose to focus on people of color to highlight their difficulties and experiences assimilating into a majority-White society — with race playing a significant role for several subjects as they ruminated on their family relationships.
Lui's process is a long one, sometimes taking weeks just to scout locations for his shoots. Some photos are taken in exactly the same place as the old ones (like one shot in Times Square), while others require a bit more creativity.
But the subjects' personal reflections are by far the most time-consuming and challenging aspect, the photographer said. Lui first sits down for an "oral history conversation" with each person; they then discuss which themes could create "a cohesive story," before the person writes their statement, Lui explained.
"Some people will take six months to do the writing. Although it looks short, it takes a lot of vulnerability and emotional preparedness to get to that place," he said.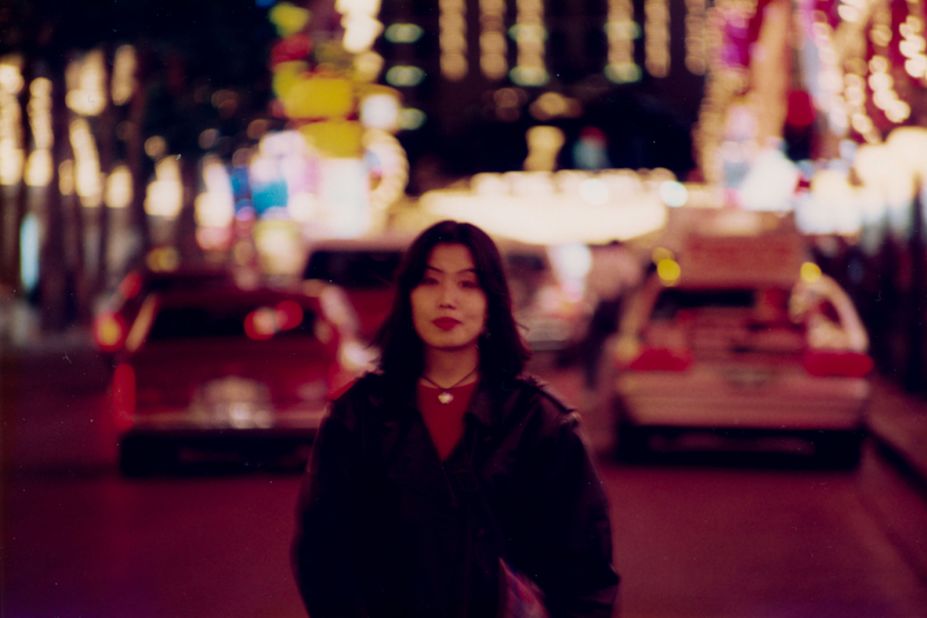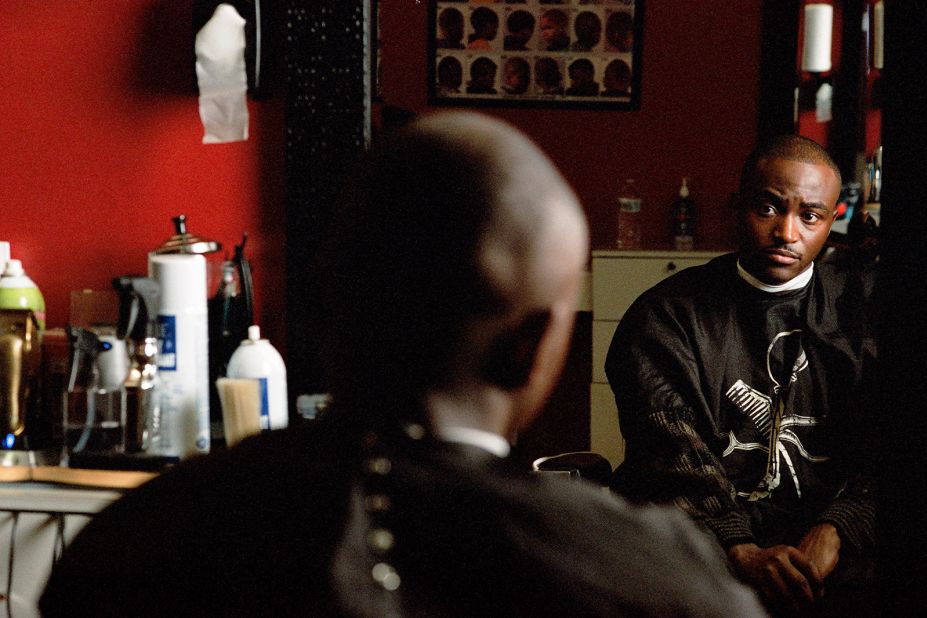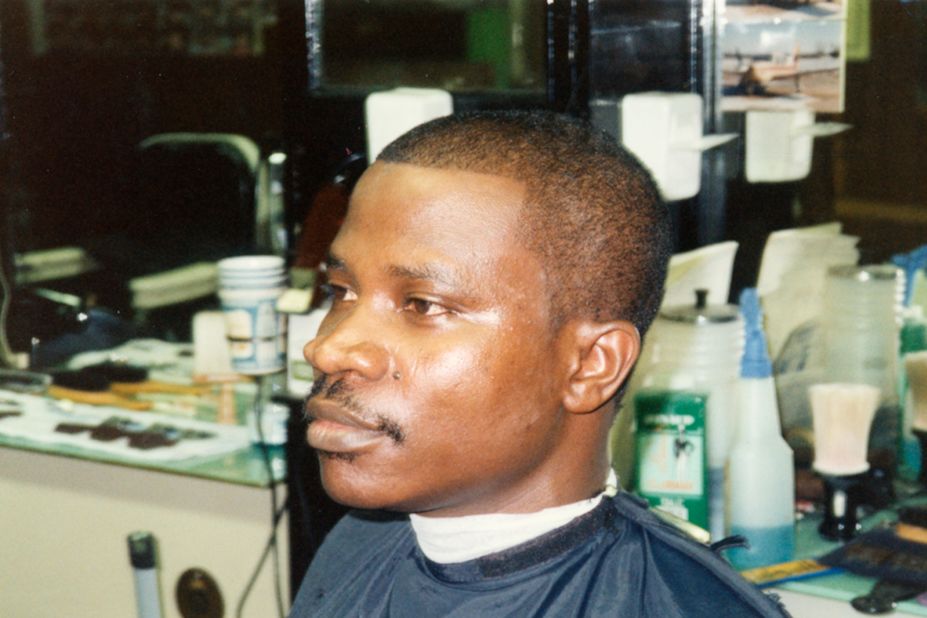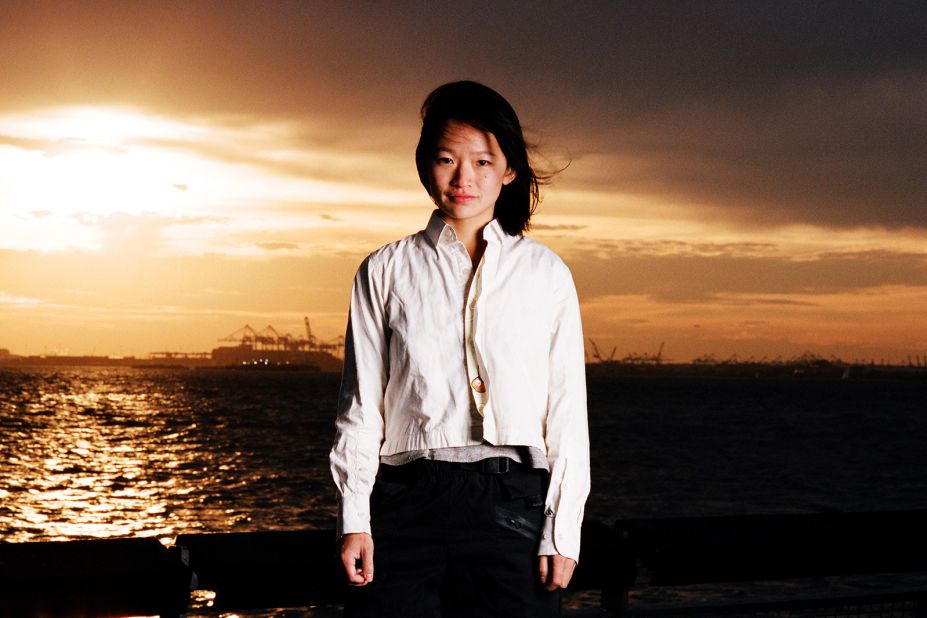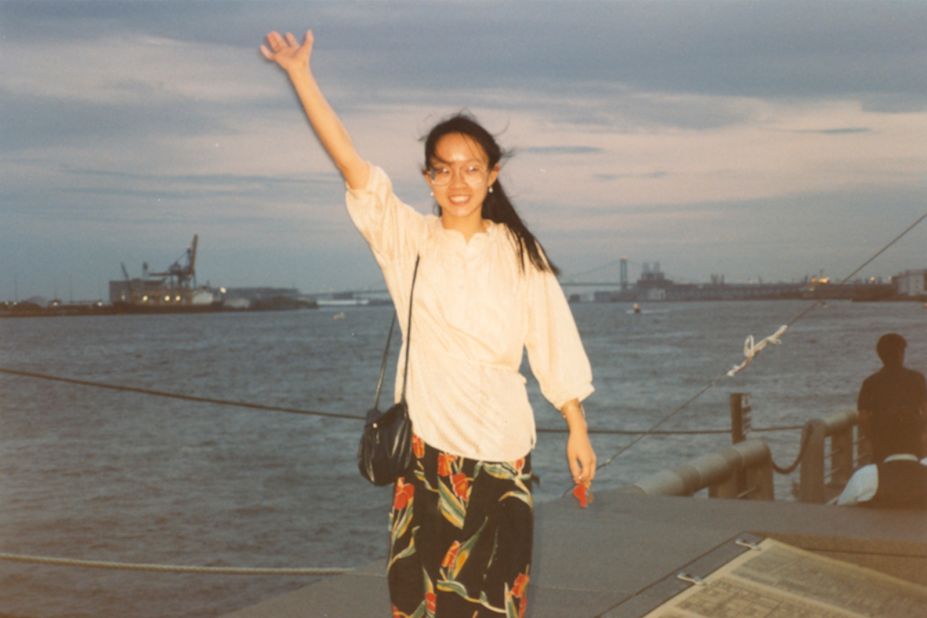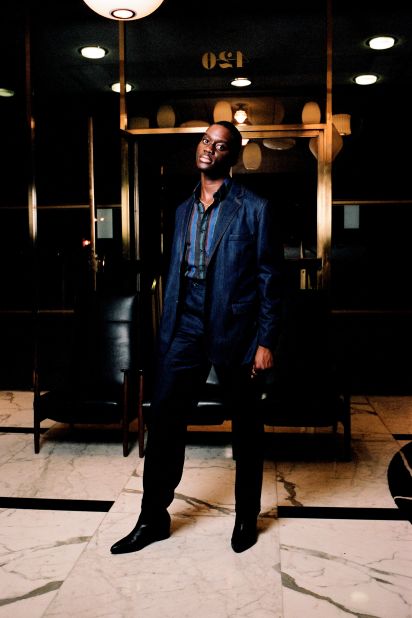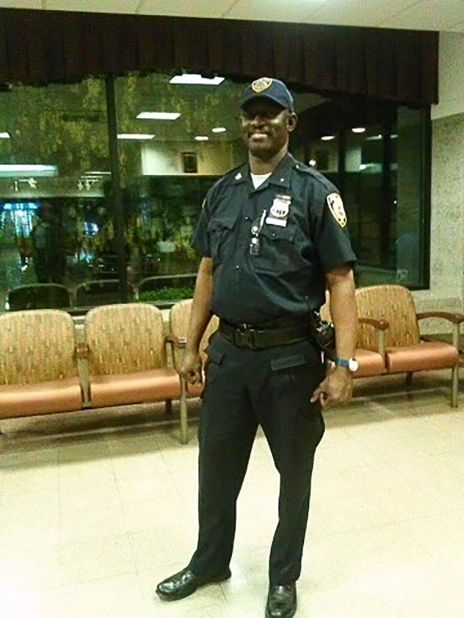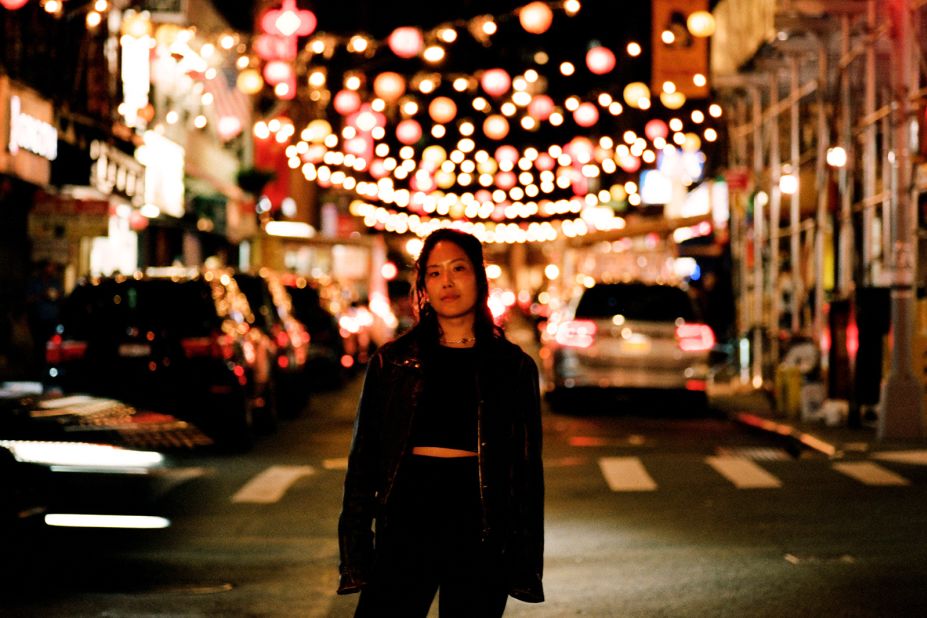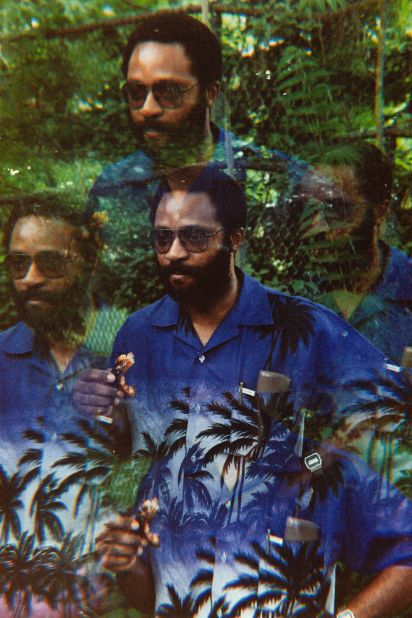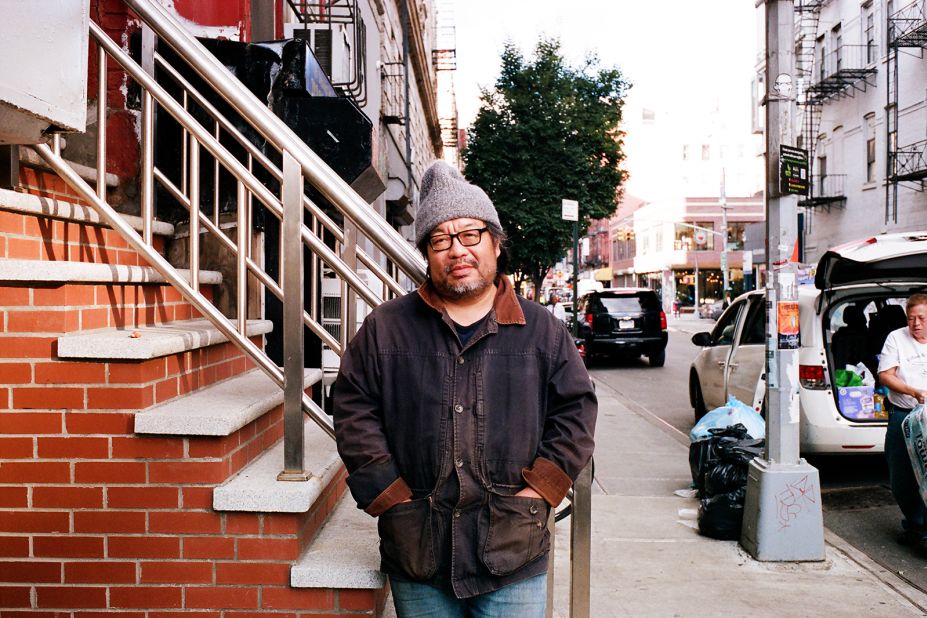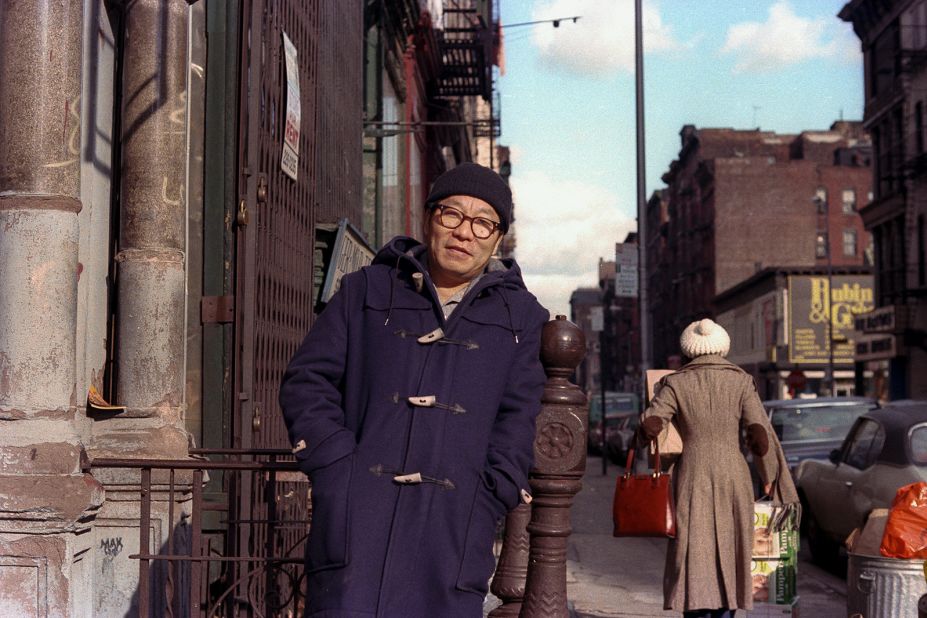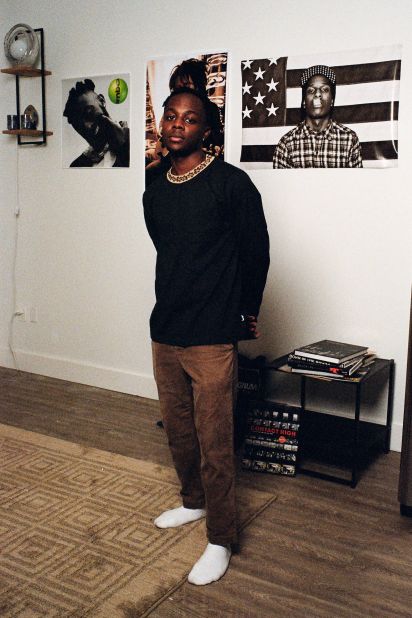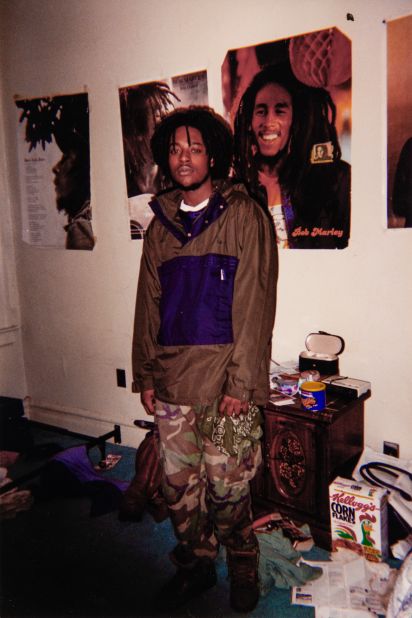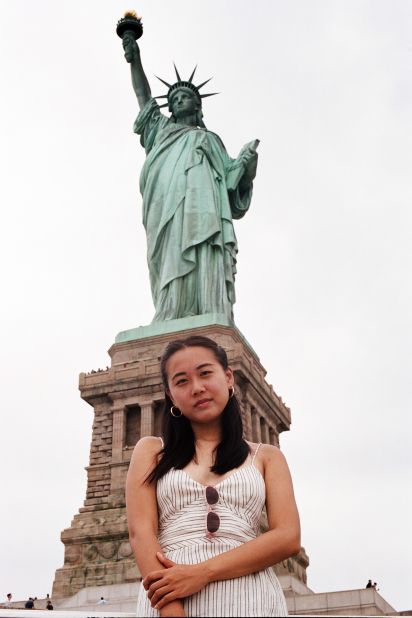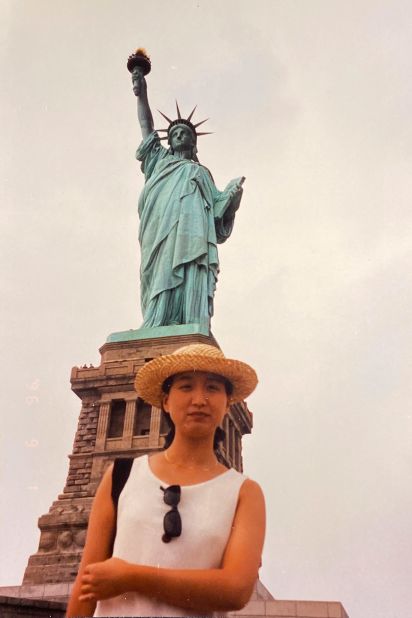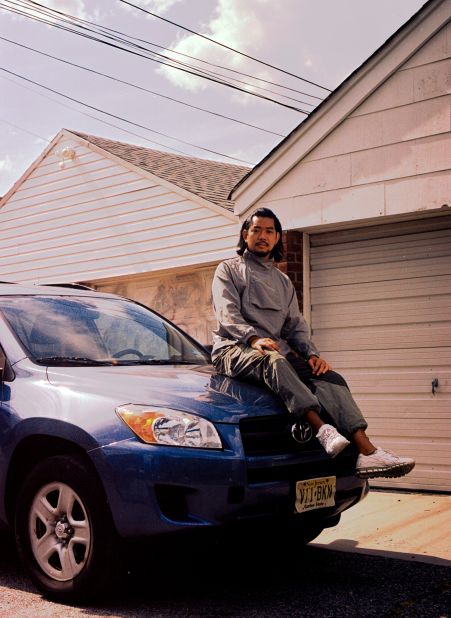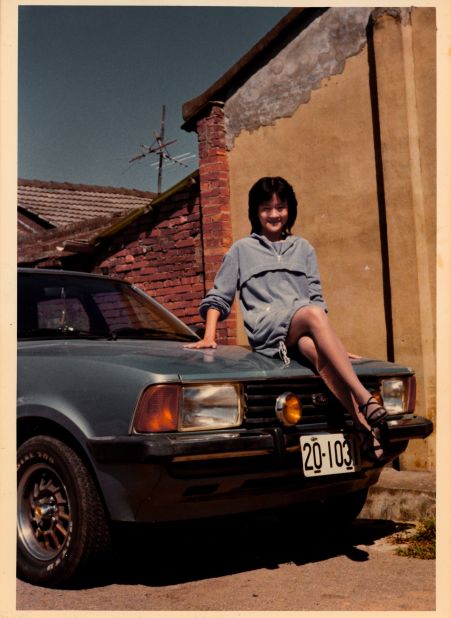 Photos show children of immigrants stepping into their parents' shoes
Lui added that difficulties opening up may reflect the environments in which some children of immigrants grow up in — one where intimacy is often considered uncomfortable, and things go unsaid.
One participant struggled for months trying to write his statement in the form of a letter to his father. Eventually, he realized it was because he was writing in standard, formal English rather than the more colloquial "Singlish" used in Singapore — the way he actually speaks with his father.
"I think the way he writes the letter speaks to the way we're attempting to bridge those cultural gaps," said Lui. "The language itself is embedded in that theme — in how immigrant children often have to code-switch … whether it's with their immigrant parents or whether it's with the rest of the world."
But this challenge also represents Lui's hopes for this project: that it will encourage more dialogue.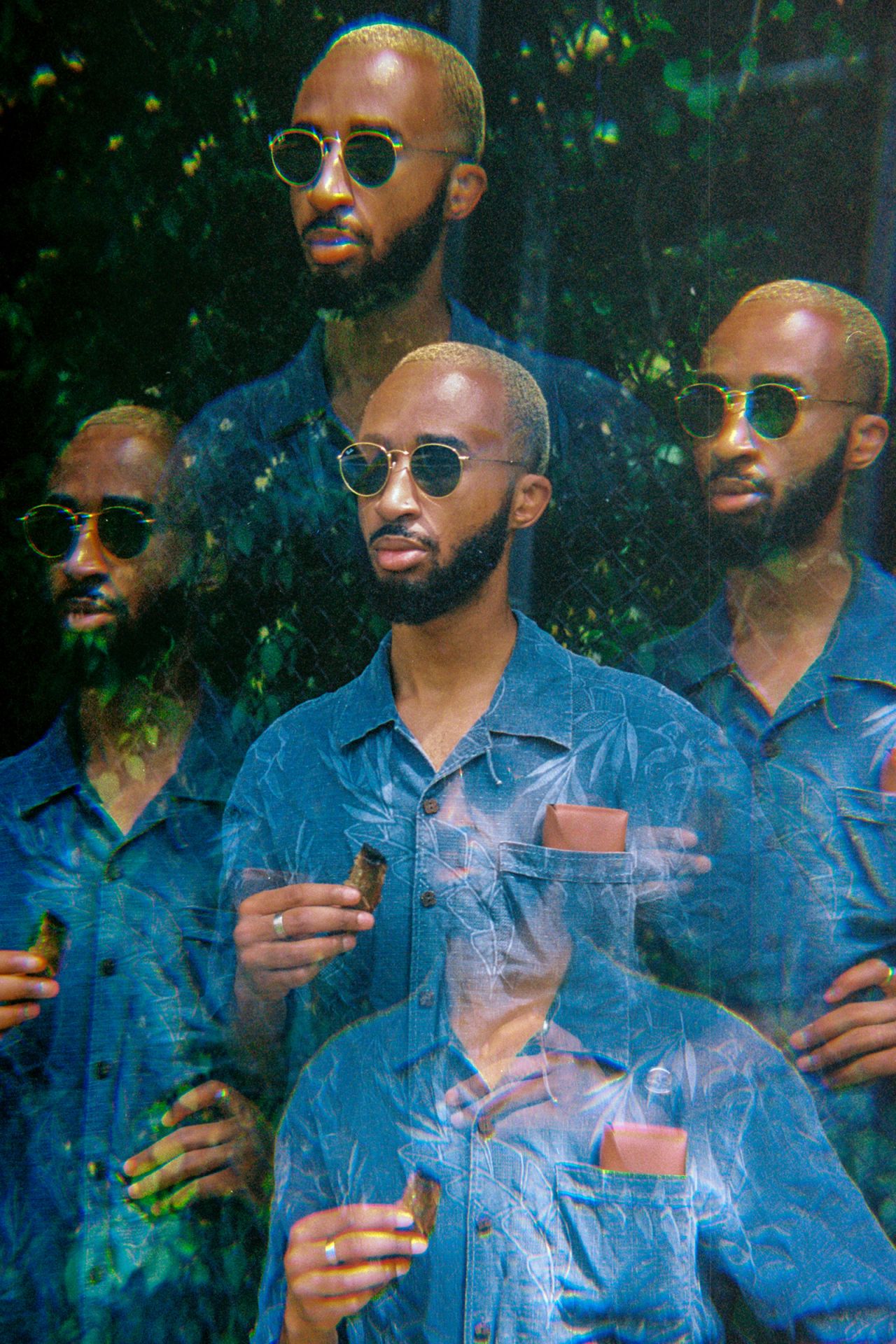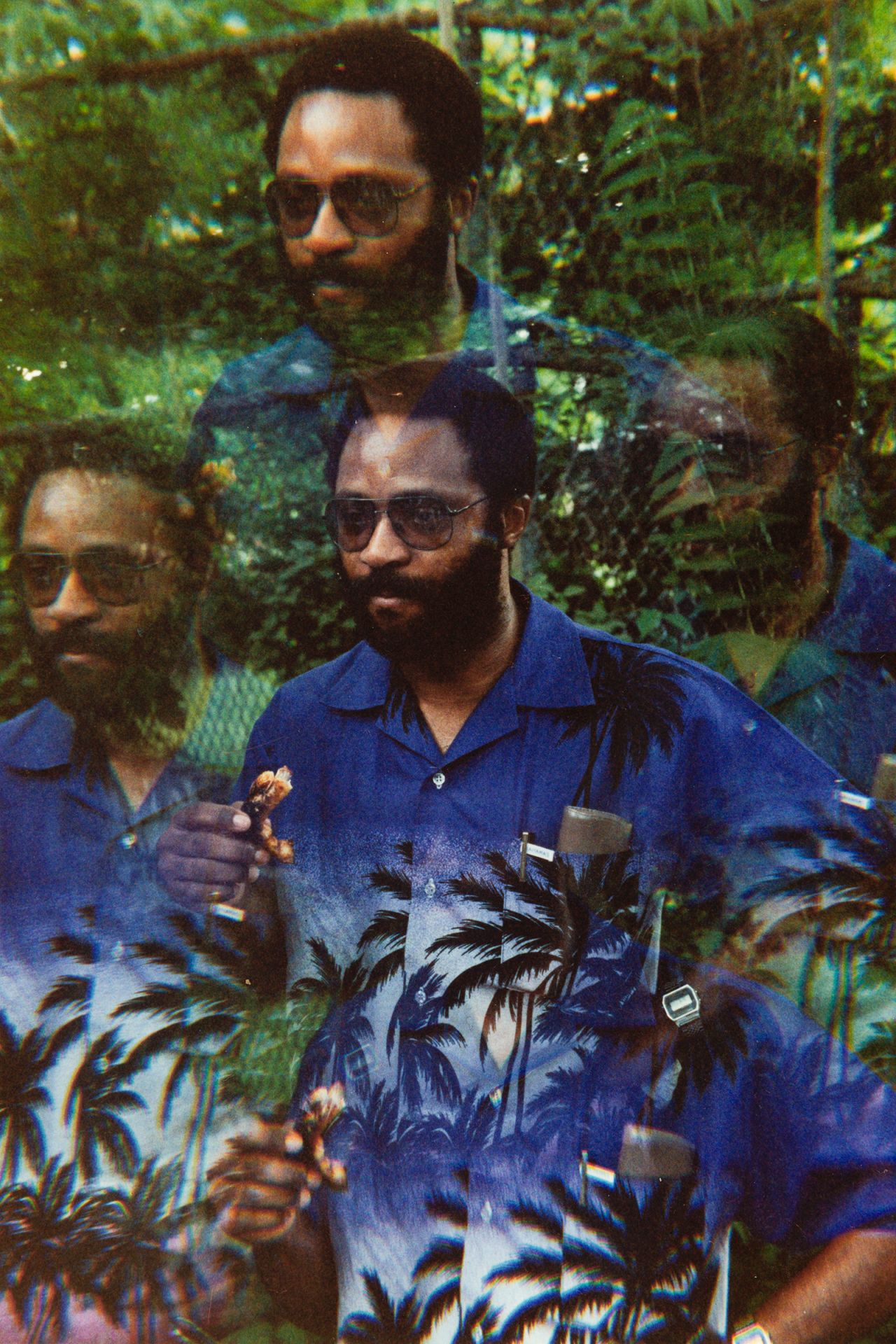 For some participants, the impact is already apparent. Several told Lui they had strained relationships with their parents at the start of the project, but the process of going through family albums to find archival images to recreate prompted them to "imagine the struggles their parents had to go through, and come to a sort of reconciliation or healing with their parents," he said.
"It was healing for me to do this project and to hear about other people's stories," he added, "because, in so many of them, I saw a piece of myself or some piece of my own story."
"Sowing Rice With Salt" will be exhibited at Photoville Festival from June 3 to 18 in Brooklyn, New York. For more on the series, you can visit the photographer's website or Instagram.