When Kyle Weeks was growing up in Windhoek, Namibia, his father would watch the news every morning before work, and again at lunchtime. He'd then relay the headlines to his son: a perpetual cycle of bleak outlooks on Africa. "There was never really any good news," Weeks remembers. Now, as a photographer, he's challenging that narrative by focusing his lens on the creativity of the continent's youth.
And it would seem that this perspective is resonating. In 2016, Weeks was honored at the Magnum Photography Awards for his 2015 series "Palm Wine Collectors," which captures Makalani palm harvesters from the Kunene region of Namibia tapping palm trees to make a nourishing moonshine. That same year, he had a solo show at the National Art Gallery of Namibia.
Since then, Weeks has been exhibited everywhere from Red Hook Labs in Brooklyn to London's 1-54 Contemporary African Art Fair and has landed commissions from the likes of Vogue Italia and the New York Times.
Spreading the 'Good News'
Over the past four years, Weeks has been regularly traveling to Accra, Ghana, for an ongoing body of work. What started as a loose investigation into Ghanaian manhood has evolved into a project that highlights the immense creativity of the city's young people.
On one of his early trips, Weeks organized a small fashion shoot with local models, who arrived with plastic shopping bags filled with their own clothes to wear. One bag, with "Good News" printed on the side, became the series' working title – a suitable rebuttal to those negative headlines he grew up with.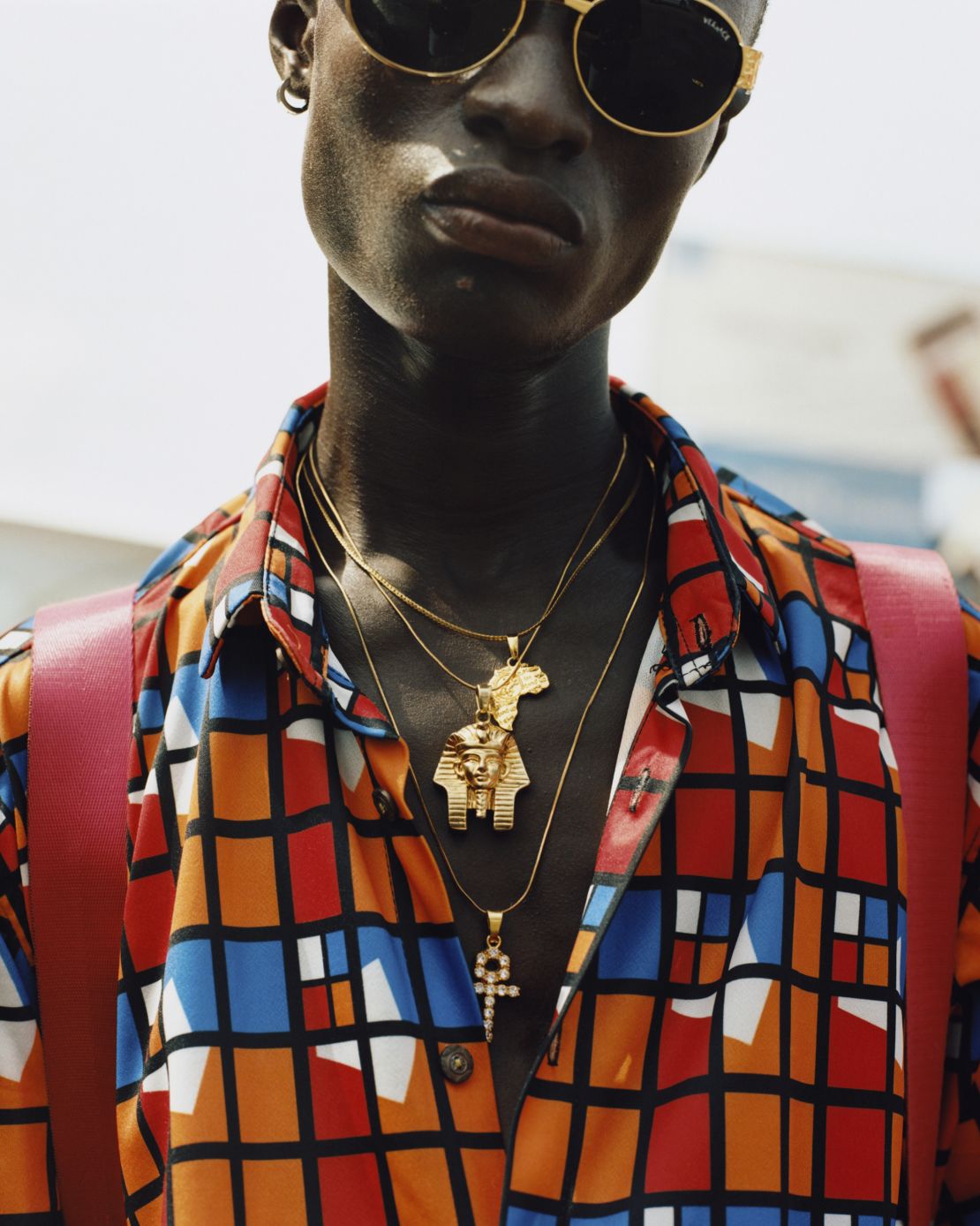 At first, Weeks was struck by the displays of overt masculinity in Accra: muscles and motorbikes. "There's a very rigid idea of what masculinity should or shouldn't look like," he says. But spending more time in the city, he's met many creatives who are subverting preconceived notions of manhood.
"I bump into a person and he exudes this beautiful energy," Weeks says of his subjects, who have included rappers and performance artists. "When photographing a character like that in a space like that, it's almost like the space transforms."