Editor's Note: Keeping you in the know, Culture Queue is an ongoing series of recommendations for timely books to read, films to watch and podcasts and music to listen to.
From the moment Emma Corrin appears on screen in the titular role of Netflix's new adaptation of D. H. Lawrence's novel "Lady Chatterley's Lover," her clothing mirrors the emotions of her character.
In the opening scene, Lady Constance Chatterley wears a demure, lace-trimmed wedding dress — a classically styled, fitting look for the young aristocratic woman she is. Then, a series of dark, polished ensembles take over as she arrives at her husband Clifford's country estate (where they move after he returns, paralyzed, after World War I). The muted looks signal her role as the lady of the house and, increasingly, the sense entrapment she begins to feel in her marriage which now lacks physical intimacy due to her husband's injuries. Later, when she meets the gamekeeper, her future lover, Oliver Mellors, everything changes and her sartorial choices sync with her emotional and physical liberation.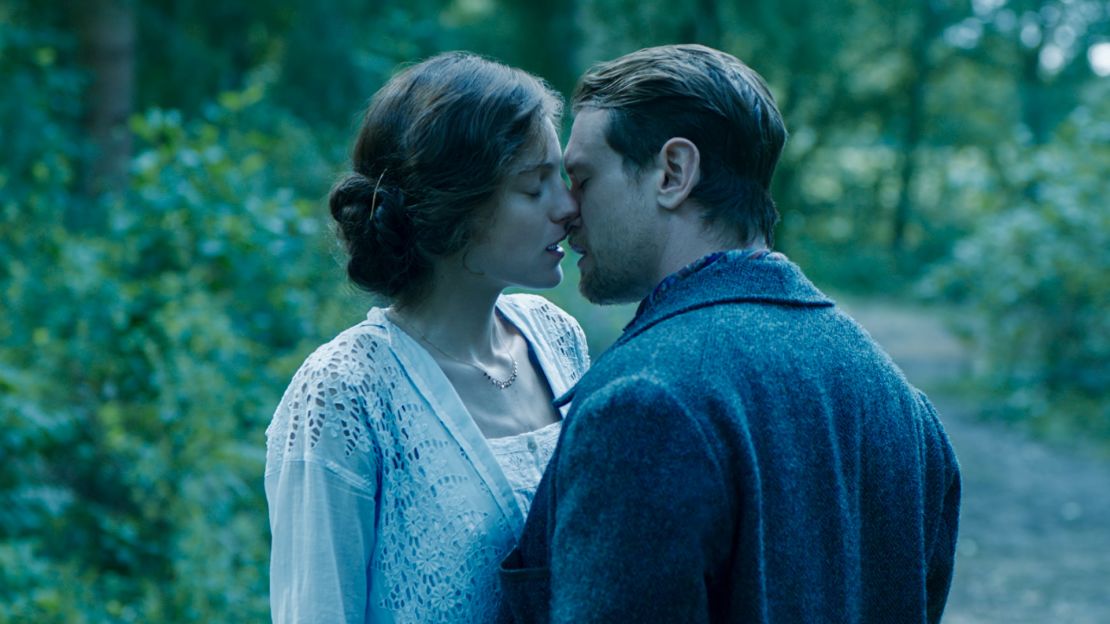 "I wanted Constance's clothes to reflect the journey she goes on and speak of the romance and freedom she experiences," said the film's costume designer, Emma Fryer, in a phone interview.
That freedom is at the heart of why Lawrence's work scandalized the literary world when it was first published in 1928. Its plot features an affair between the young, married and upper-class Lady Chatterley and the also married, working-class Mellors, during a time when inter-class relationships were deemed socially unacceptable and divorce was only granted on proof of a matrimonial crime.
What really caused a stir, however, was the book's explicit depiction of sex between the two protagonists — a portrayal so frank it led to t